Closing apps on Apple Watch is not an intuitive process, but it is easy to do once you understand how!
By

Olena Kagui
Wed, 11/17/2021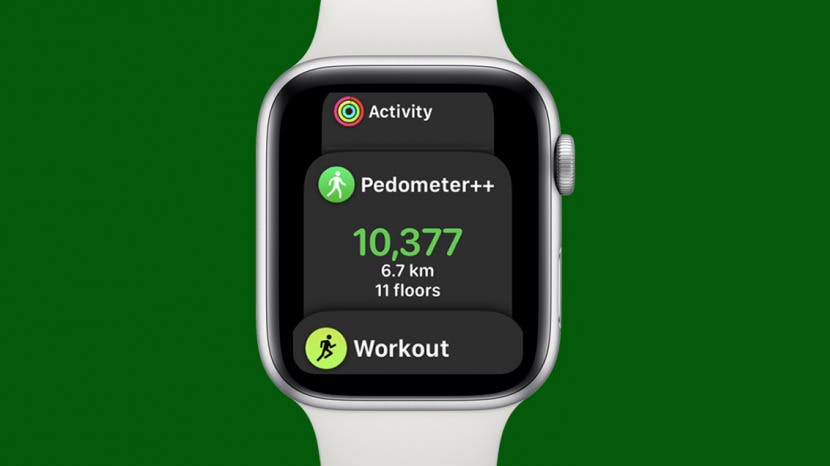 Just like on other Apple devices, apps on the Apple Watch don't turn off when you close them. It is possible to force-quit apps, but this should only be done if there is an issue. I will teach you how to close apps on your Apple Watch the right way, but I'll also cover force-quitting when necessary.
What's in This Article:
How to Close Apps on Apple Watch
Closing apps can be useful if you are trying to save battery on your Apple Watch. It can also help you navigate faster, especially if you use button shortcuts to switch between apps quickly. To close apps in watchOS 8:
Press the Side button on your Apple Watch. This opens your Dock, which shows a list of recently-opened apps.


 
Swipe left on the app you want to close.


 
Tap the red 'x' to close the app.


This will close your app. You can reopen it from the Home screen of your Apple Watch. If you experience issues with the app after reopening or can't close it using the above method, you can try force-quitting it.
How to Force-Quit Apps on Apple Watch
Force-quitting an app on your Apple Watch will close it and potentially troubleshoot any issues that you may be experiencing.
Open the app that isn't working as it should be.


 
Hold in the Side button.


 
Hold the Side button in until the screen below appears.


 
Then, press and hold the Digital Crown until your Apple Watch returns to the Home screen or watch face.


Force-quitting apps using this method doesn't remove them from your Dock. However, when you click on the app to reopen it, you will see it load slowly because it wasn't already on.
Pro Tip: If you turn your Apple Watch off and back on again, this will also quit all your apps and potentially fix any errors; this is a great troubleshooting technique. You can discover even more Apple Watch tips if you sign up for our free Tip of the Day newsletter.
Now you know how to turn off apps on your Apple Watch. This method should work on all models of the Apple Watch running watchOS 8 or earlier software versions. If you haven't updated your Apple Watch yet, consider doing so as it can help fix known bugs and help your apps run smoother.