By

Kenneth Boshell
Updated 07/26/2018
Avoiding toll roads is something we all strive to do. Whether we're on a cross-country road trip or simply want to get directions to home or work without tolls, we want our route to avoid tolls and Google maps makes that easy. There are many occasions when Google Maps will default to providing driving directions with toll roads. But, you can, essentially, turn off toll roads on Google Maps and never get suggestions for them again. Apple Maps is also capable of avoiding toll roads if that's your preferred app for driving directions. In this article, however, we'll focus on avoiding toll roads with Google Maps. Here's how to avoid toll roads on Google Maps.
I think, for most instances, we all prefer to save some money and get driving directions without toll roads. Which means we need our maps app, like Google Maps, to avoid all toll roads for us. But I haven't always know about this tip myself. A few years back, I took a trip to a certain Theme Park in Florida. Upon leaving, I found myself stuck on toll roads because Orlando is essentially surrounded by a ring of toll roads. I paid the price (literally!) that time; but next time, I'm using Google Maps to stick it to the man and avoid toll roads at all costs. Let's get into how to turn off toll roads with Google maps.
Related Video: Avoid Tolls in Apple Maps
The above video is a preview of an iPhone Life Insider Daily Video Tip

Discover your iPhone's hidden features
Get one daily tip each day (with screenshots and clear instructions) so you can master your iPhone in just one minute a day.
How to Avoid Tolls on Google Maps
If you haven't already, download Google Maps in the App Store.
Open the app and search for your destination.
Tap the blue button or Route.
Sidenote: you can tap the up and down arrows next to the search boxes to switch your "from" and "to" if needed.
Enter your "from" address or use your current location.
Tap the three vertical dots right of the search boxes.
* This post is part of iPhone Life's Tip of the Day newsletter. Sign Up. *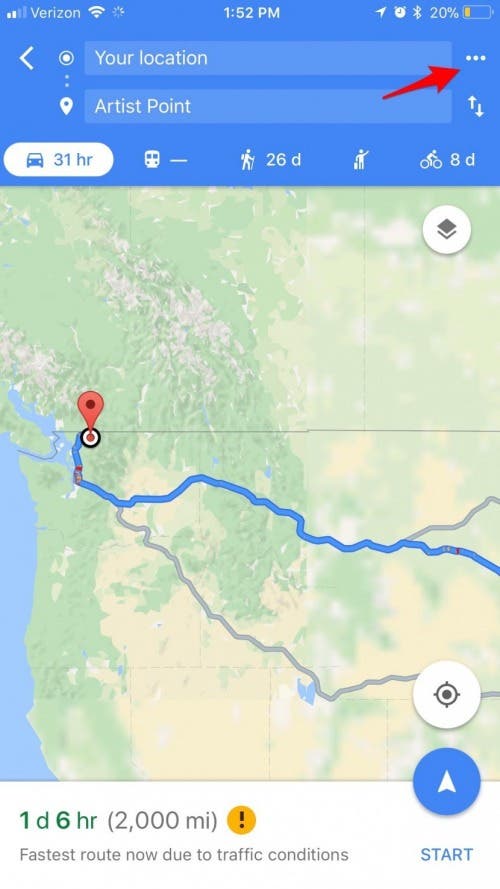 Select Route Options.
Toggle on Avoid Tolls.
To save your preference for avoiding tolls with Google Maps, toggle on Remember settings.
Tap the back arrow to return to the map.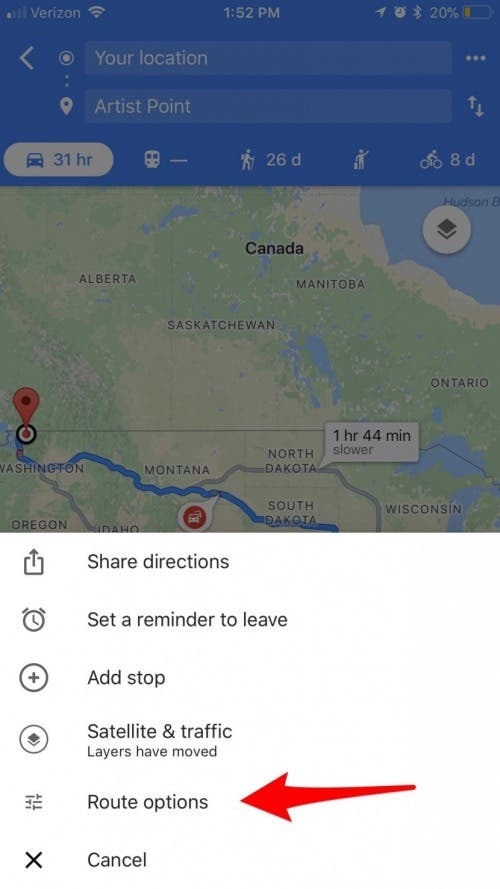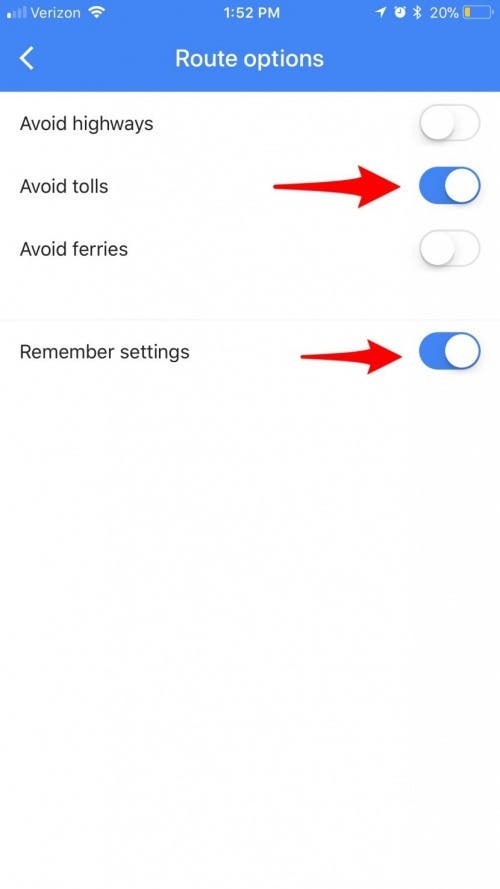 Tap the blue circle with a white arrow pointing up to begin navigating.
Related: How to Download Netflix Movies & Shows to Watch Offline on iPad or iPhone (Even on a Plane!)
Top image credit: Kekyalyaynen / Shutterstock.com