By

Conner Carey
Updated 07/21/2021
Nobody likes toll roads. If you've been to Disney World in Orlando, Florida, you know there's a sneaky extra expense that comes, after the fun is over, when you try to leave. Luckily, you can navigate around those pesky wallet traps with your iPhone. Both Google Maps and Apple Maps offer alternate directions that allow you to take the (cheaper) scenic route and avoid toll roads. Especially when driving through cities you don't know, avoiding toll roads using Google Maps or Apple Maps is a smart way to prevent unnecessary extra expenses. Here's how to avoid toll roads using Apple and Google Maps.
Related: How to Change Home, Work, and Favorite Addresses in Apple Maps & Google Maps on iPhone
Since GPS has a bird's-eye view, it's easy for both Google and Apple Maps to locate alternate roadways that will allow you to avoid toll roads. However, the two iOS apps offer different ways to do this. Google maps has a handy function that allows you to essentially turn off toll roads. Apple Maps on iOS 10 or later enables you to change a setting to avoid toll roads, but it can't be found within the app. Apple Maps in iOS 9 or earlier offers multiple routes and lets you know when a route you've selected has toll roads, which gives you the chance to choose a different set of directions to avoid them. Since Orlando is infamous for its toll roads, we'll use it as our example. Let's take a look.
Want to jump to the Apple Maps directions? Click here.
How to Avoid Toll Roads on Google Maps
Google Maps makes it particularly easy to avoid toll roads by allowing you to turn them off.
If you haven't already, download the Google Maps app in the App Store.

Open the app and search for your destination.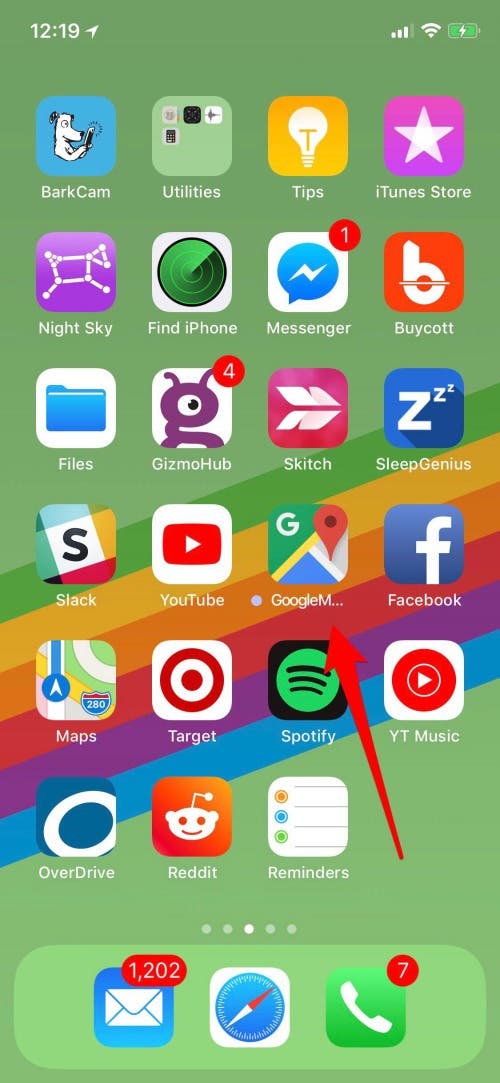 Tap the blue Directions button.

Sidenote: you can tap the up and down arrows next to the search boxes to switch your "from" and "to" if needed.

Enter your "from" address or use your current location.

Tap the three vertical dots right of the search boxes.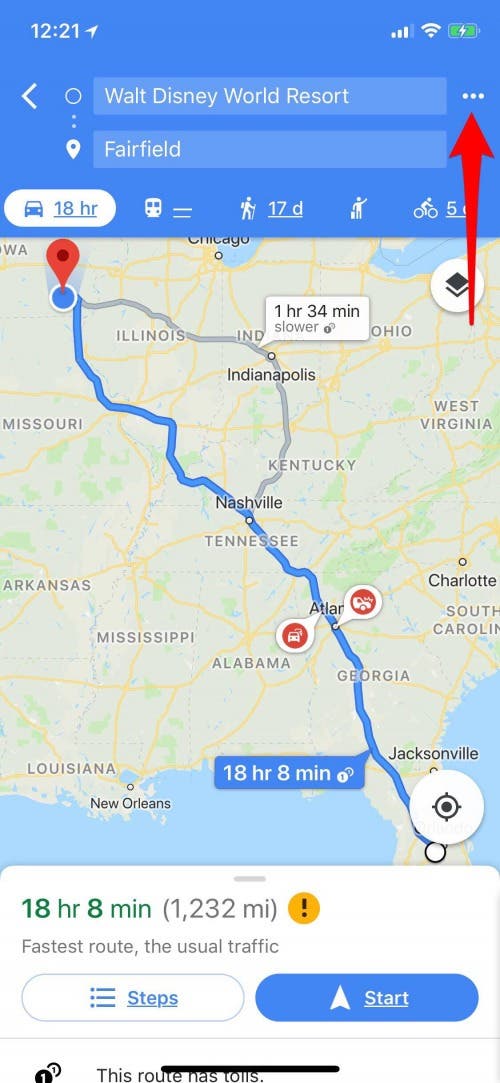 Select Route Options.

Toggle on Avoid tolls, and if you'd always like to avoid tolls, toggle on Remember settings.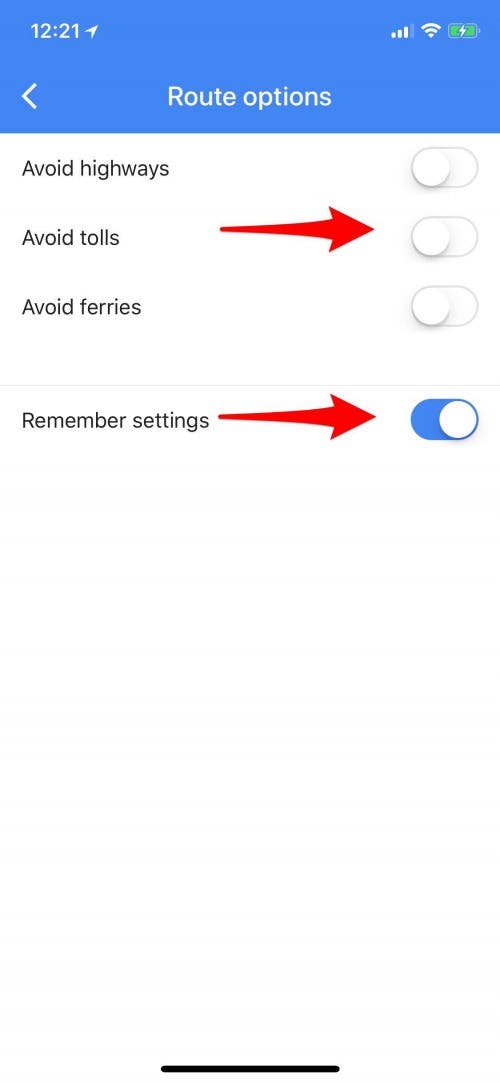 Tap the back arrow to return to the map.

Tap the blue circle with a white arrow pointing up to begin navigating.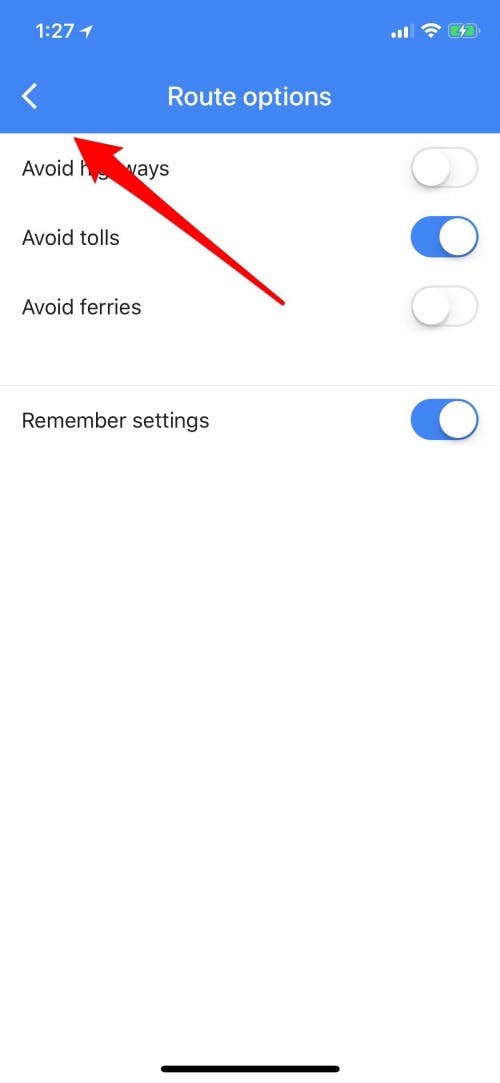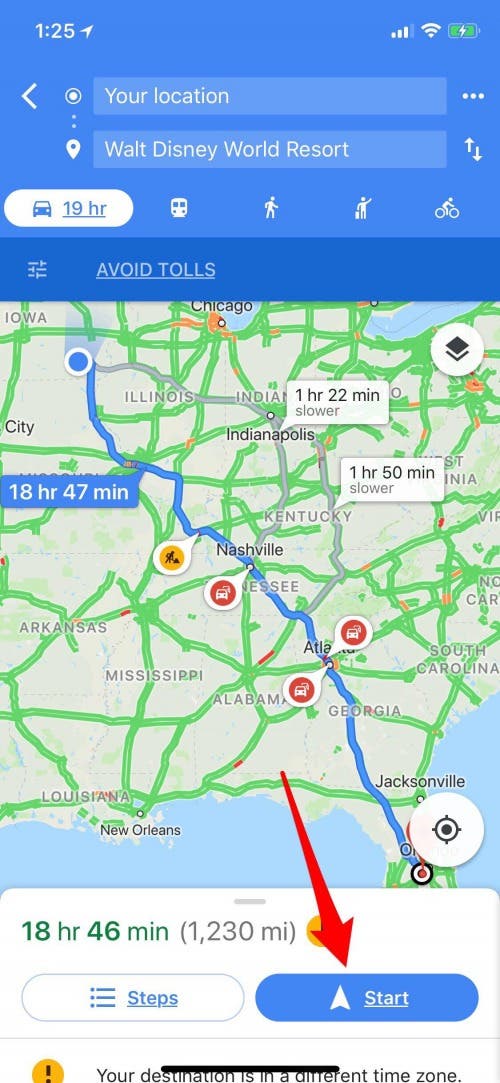 You May Also Like: How to Use Google Maps Offline
Before iOS 10, the only way to avoid tolls with Apple Maps was to choose a different route. Apple Maps would tell you if a particular route had tolls, but it didn't give you the option to avoid them. For those of you using iOS 10 and later, you'll be happy to know Apple Maps can finally create toll-free directions. 
Apple Maps lets you turn on "avoid tolls." This is done within the Settings app, which can be confusing if you're expecting to see the option within Apple Maps. To turn toll roads off:
Open the Settings app. 
Tap Maps.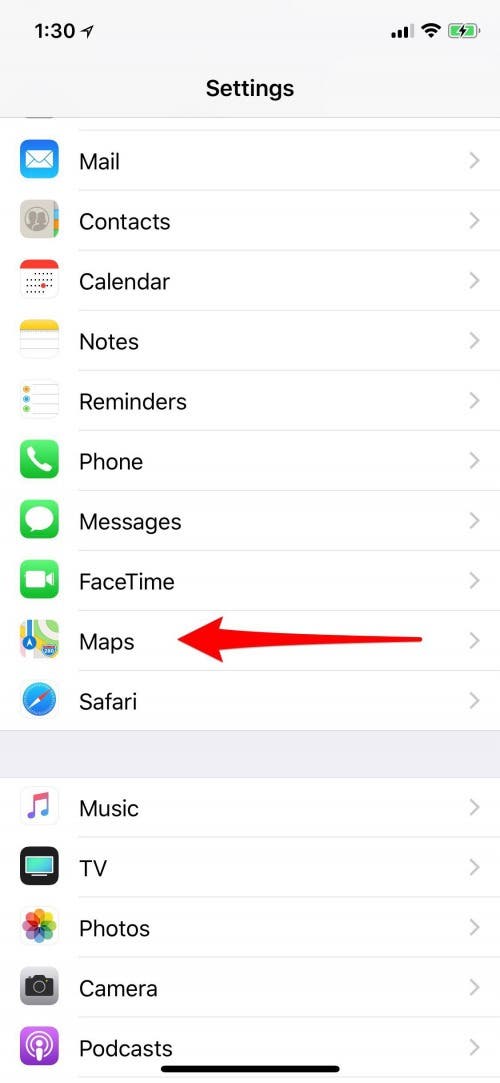 Tap Driving & Navigation.
Toggle on Tolls under Avoid.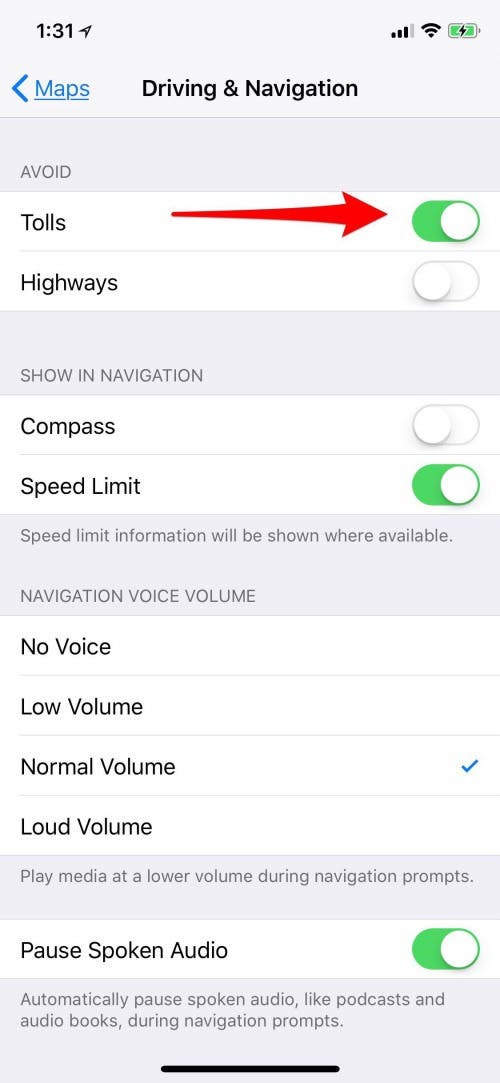 When you get directions in Apple Maps, it will automatically choose a route without tolls, more than one if they're available. ​
You May Also Like: How to See if a Location in Maps Accepts Apple Pay
Most of the time, avoiding toll roads won't add a lot of time to your trip; although, it will add some. But unless avoiding toll roads is going to add hours, it's usually cheaper to burn a little more fuel.
Top Image Credit: Joseph Sohm / Shutterstock.com