By

Conner Carey
Updated 12/18/2019
These days, hands-free iPhone operations are easier than ever. You can navigate in Maps, jam out to music, and look up information on Safari just by asking Siri to take over for you. And you can also use Siri to send hands-free texts, create reminders, make a list in Notes, and more. For most people, Siri commands will take care of all your dictation needs. But if you want to mostly dictate text instead of using a keyboard, you can also enable Dictation on your iOS device. In this article, we'll show you how to send texts and simple emails via Siri and how to enable Dictation if you want to leave your iPhone keyboard behind completely, and we'll share a few simple dictation commands to get you started. 
* This post is part of iPhone Life's Tip of the Day newsletter. Sign Up. *
Related: How to Search Message Conversations on iPhone: iMessage, Facebook & Whatsapp
Master your iPhone in one minute a day:
Sign up to iPhone Life's Tip of the Day Newsletter and we'll send you a tip each day to save time and get the most out of your iPhone or iPad.
Hey Siri, Send a Text
To send a text through Siri, just say, "Hey, Siri, send a text to" and then say your contact's full name as written in your Contacts list.
Start dictating right away, or wait for Siri to respond with, "What do you want to say?" Now you're ready to dictate your response by using the voice-to-text commands for dictation below.
When you're finished, just stop talking. Siri will then read the text back to you and ask if you're ready to send it.
If you're happy with the text, say, "Yes." and Siri will send the text to your contact.
If the text is incorrect you can say "edit" to begin the text over again.
You can also try using Siri to add events to the Calendar app, create reminders in the Reminders app, and even dictatie a brief email. 
How to Enable Dictation on Your iPhone
If you want to use your voice to do more than send a quick text or add an item to a list, you'll want to enable Dictation. This will allow you more easily use your voice to compose longer messages, create create entire lists in Notes or Reminders, edit events in the Calendar app, and more. You can use Dication in most apps that have a keyboard.
Here's how to enable Dictation:
Go to Settings.
Tap General.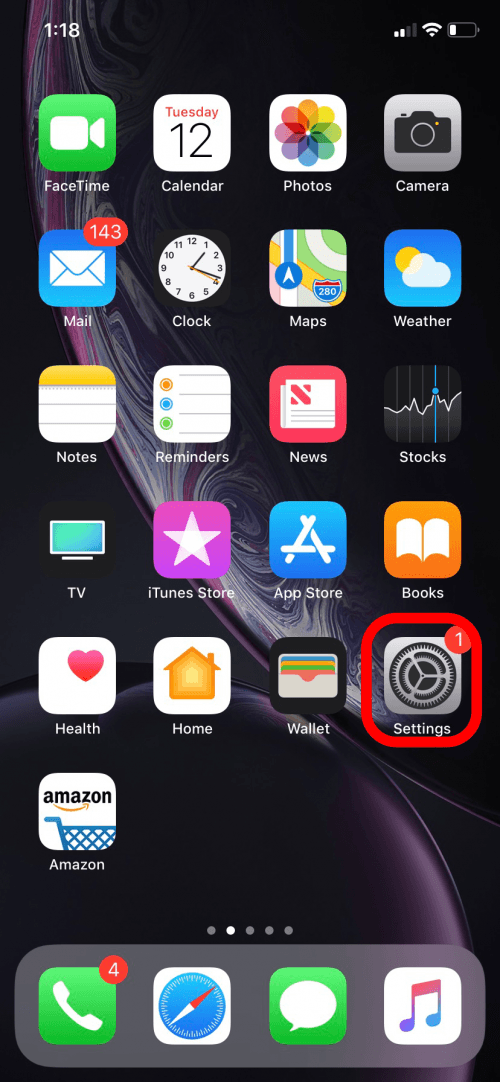 Scroll down and tap Keyboard.
Toggle Enable Dictation on.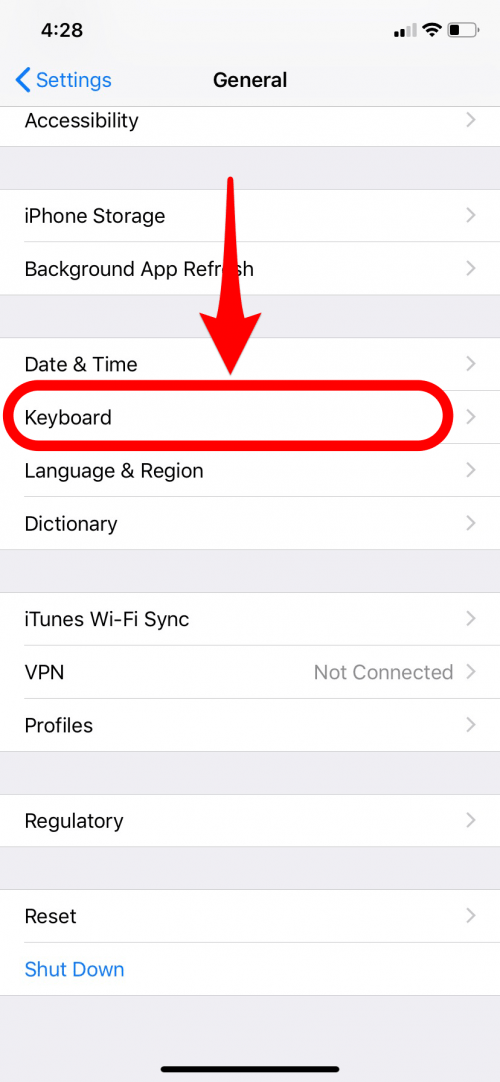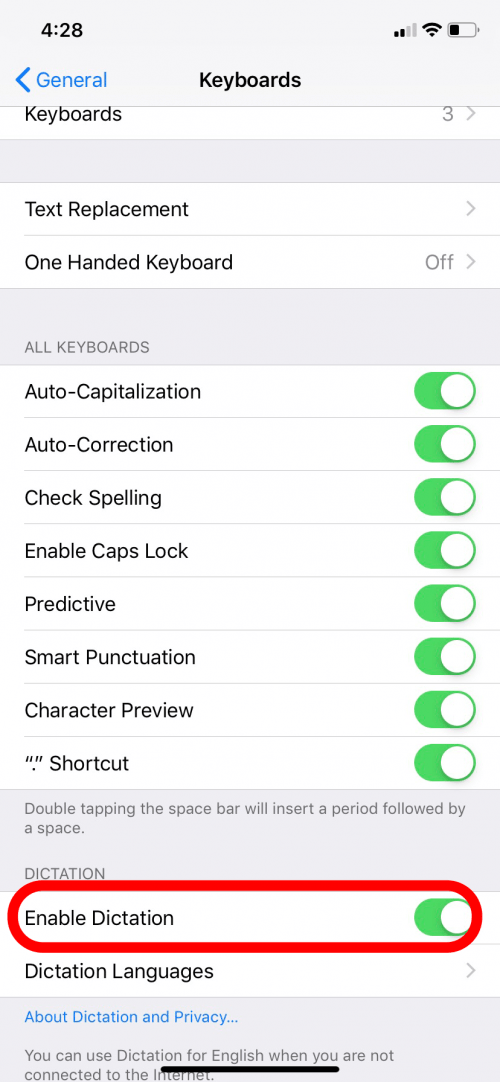 Whenever you open an app that allows for dictation, there will be a microphone icon. Tap the microphone to dictate your message, like this text for example. When you want to go back to typing, tap the keyboard icon.
Common Voice to Text Commands for Dictation
Frustratingly, there is no voice command to delete mistakes. If you want to delete something you'll either have to start a whole new note or text or tap the screen to select the text you want to replace and then tap the microphone to dictate the corrections.
Here's a short list of voice commands we've found useful with both Siri and Dictation:
quote … end quote: to put quotations around a phrase say, "Quote," then say the phrase, and then say, "End Quote" to close the quotation.
new paragraph: begins a new paragraph.
new line: begins a new line of text.
smiley: inserts :-)
frowny: inserts :-(
winky: inserts ;-)
These commands will help you go hands-free with your texts, notes, and more. Give this how-to a shot and with practice, you'll have Siri or Dictation doing the work for you in no time.
Top Image Credit: Hadrian / Shutterstock.com