By

Todd Bernhard
Wed, 02/14/2018
I reviewed the earlier version of Nomad's USB Hub, and I liked it then, but since then, Apple introduced phones with Qi-based wireless charging, so I had to use a third-party charging pad next to my Nomad hub. RECENTLY, I was able to try the USB Hub - Wireless ($79.95) from Nomad, which was announced at CES and will become available to the public soon.
Related: 5 Fantastic Qi Wireless Charging Stations for Your New iPhone 8, 8 Plus, or iPhone X
Just like the old model, the new hub powers numerous devices and tucks cables (sold separately) out of sight. What is new about this model is that it includes a USB-C port for today's newer devices and the top of the hub acts as a Qi charging pad with Fast Charge mode. Like all Nomad products, the sleek subtle design will look great on your nightstand.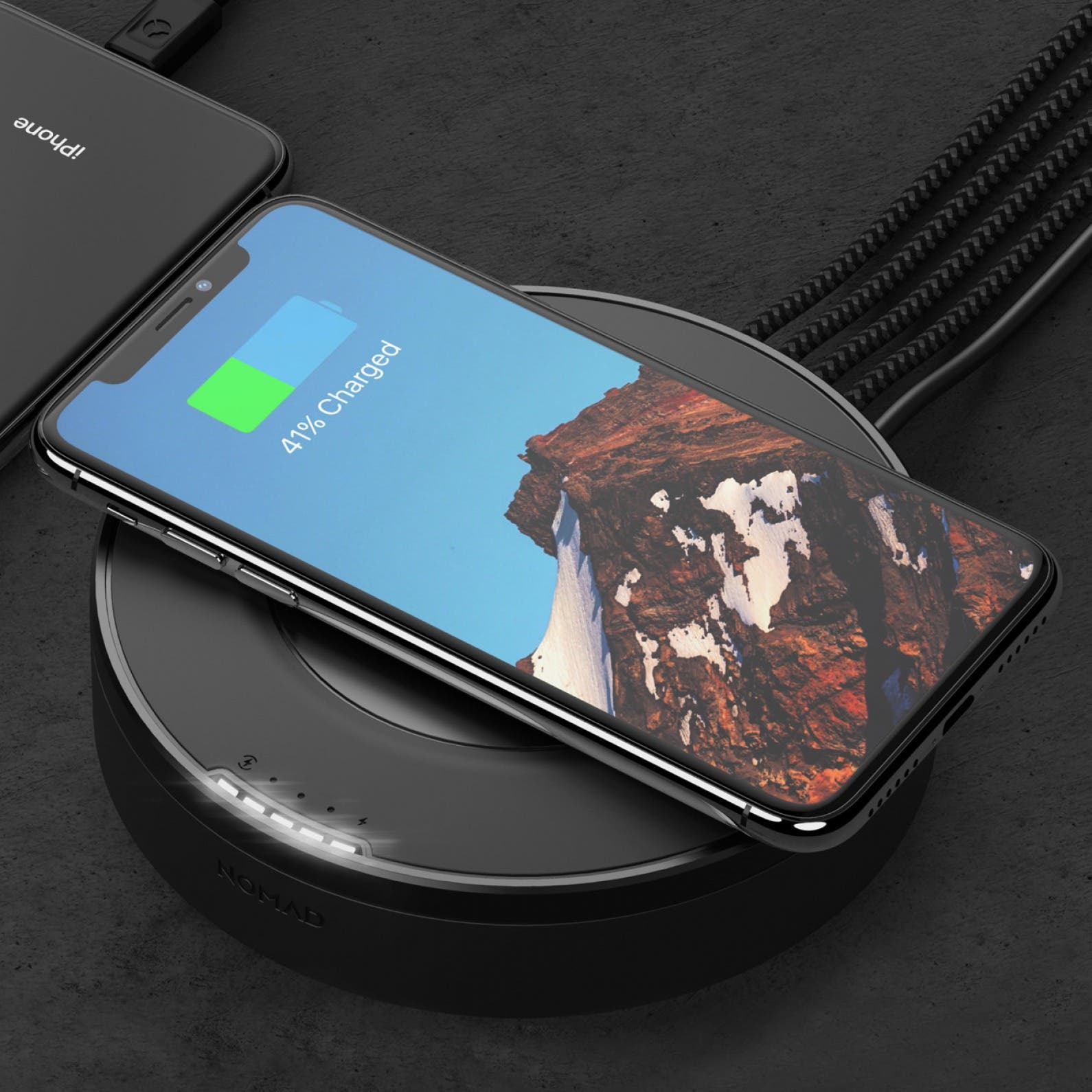 Pros
Powers almost anything
3 USB-A ports
1 USB-C port
Qi charging with Fast Charge mode
Integrated cable routing
Cons
Final Verdict
If you need to charge several devices at once, including USB-C and Qi-wireless charging enabled phones, the USB Hub - Wireless from Nomad does so in style.