By

Dig Om
Updated 01/01/2018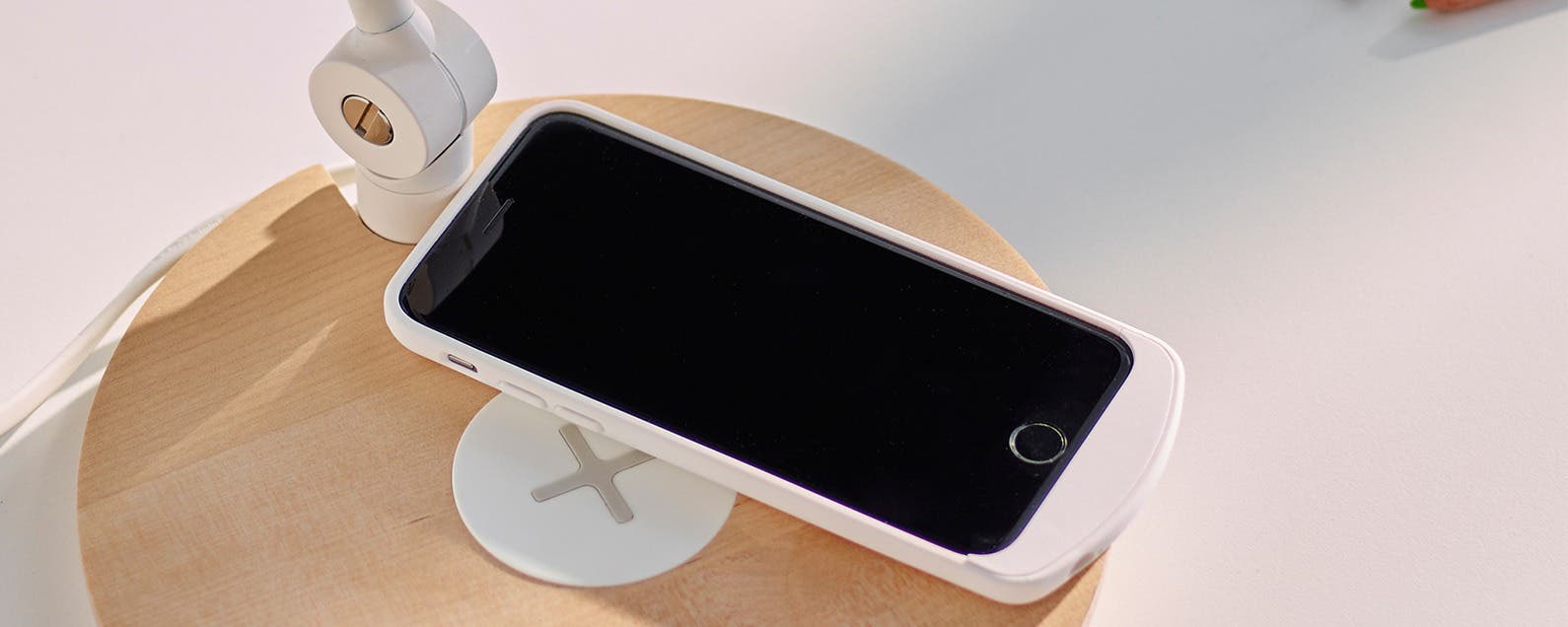 Qi wireless chargers are about to become all the rage with owners of the new iPhone 8, iPhone 8 Plus, and iPhone X. If you weren't already on the Qi wireless charging bandwagon, you're about to find yourself much more inclined to be, now that Apple is offering Qi wireless charging as a native feature of its new iPhone X and iPhone 8 series. With Qi wireless charging, you simply place your Qi enabled device upon the Qi charging base and that's it, your device begins charging. Easy as can be. Fortunately Qi wireless charging is already an established charging platform, so there are plenty of great Qi wireless charging pads to choose from, with more on the way including Apple's own AirPower charging plate. Let's learn more about some of the best wireless iPhone charging stations currently available.
Related: iPhone Wireless Charging: Qi-Enabling Add-Ons for Your Older iPhone
Apple's AirPower: Is It Available Yet?

Apple's AirPower, designed to charge up to three Apple devices at once, is slated to become available some time within 2018, but neither a release date nor a price has been publicly discussed. So to tide you over until Apple's own Qi wireless charger becomes available, we've rounded up these other great Qi wireless charger options.

Discover your iPhone's hidden features
Get a daily tip (with screenshots and clear instructions) so you can master your iPhone in just one minute a day.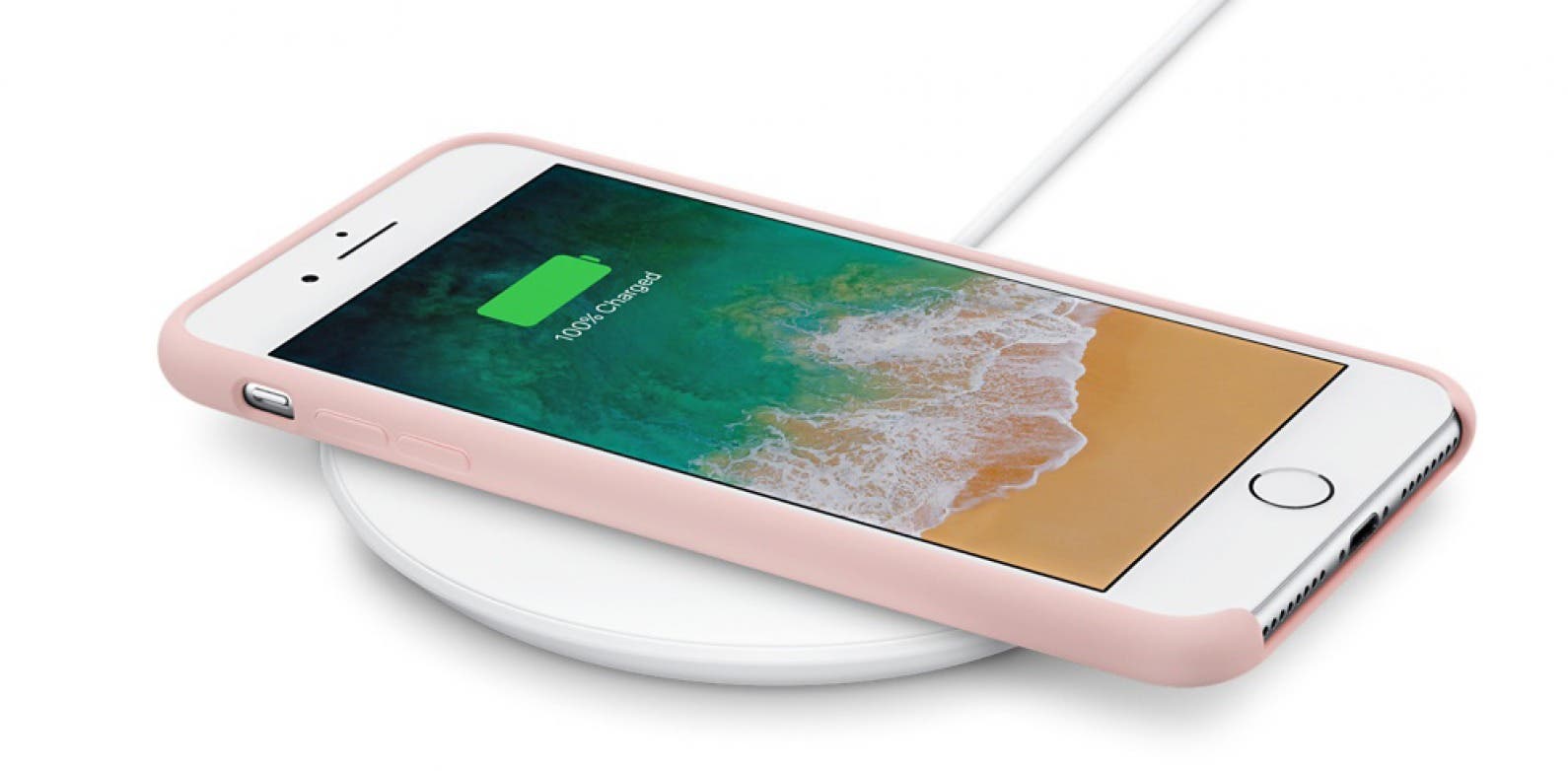 The low-profile MFi Boost Up charges through most iPhone cases - up to 3mm - and is capable of Fast Charging, delivering up to 7.5 watts of power to your iPhone. It also features an LED charge indicator to let you know when your device is connected and in charging mode.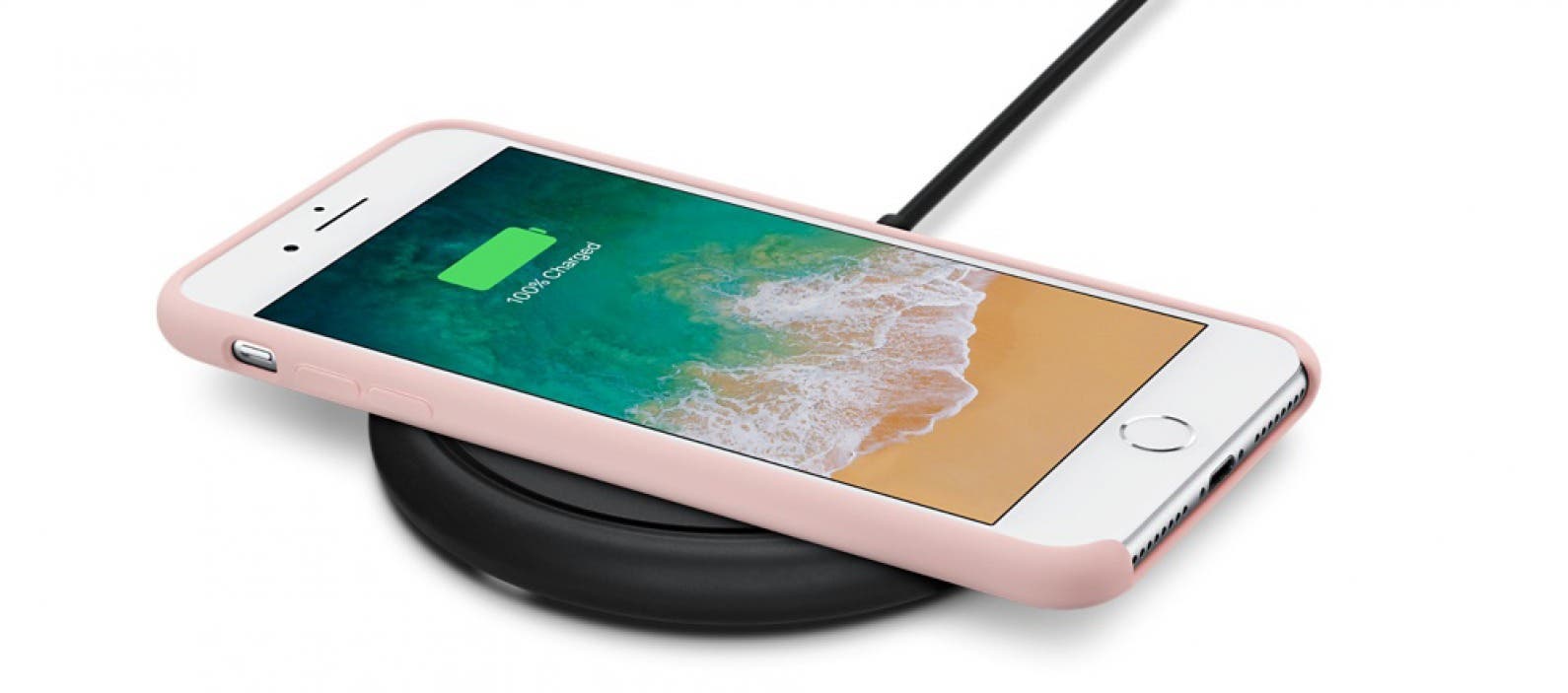 With the small and compact Mophie wireless charging base, simply set your iPhone X or iPhone 8 series device on the Qi wireless charging base and charging begins immediately on contact. This MFi charger features non-slip, soft-textured, TPU housing and includes a wall adapter in the box so you have everything you need to begin high-speed Qi wireless charging right away.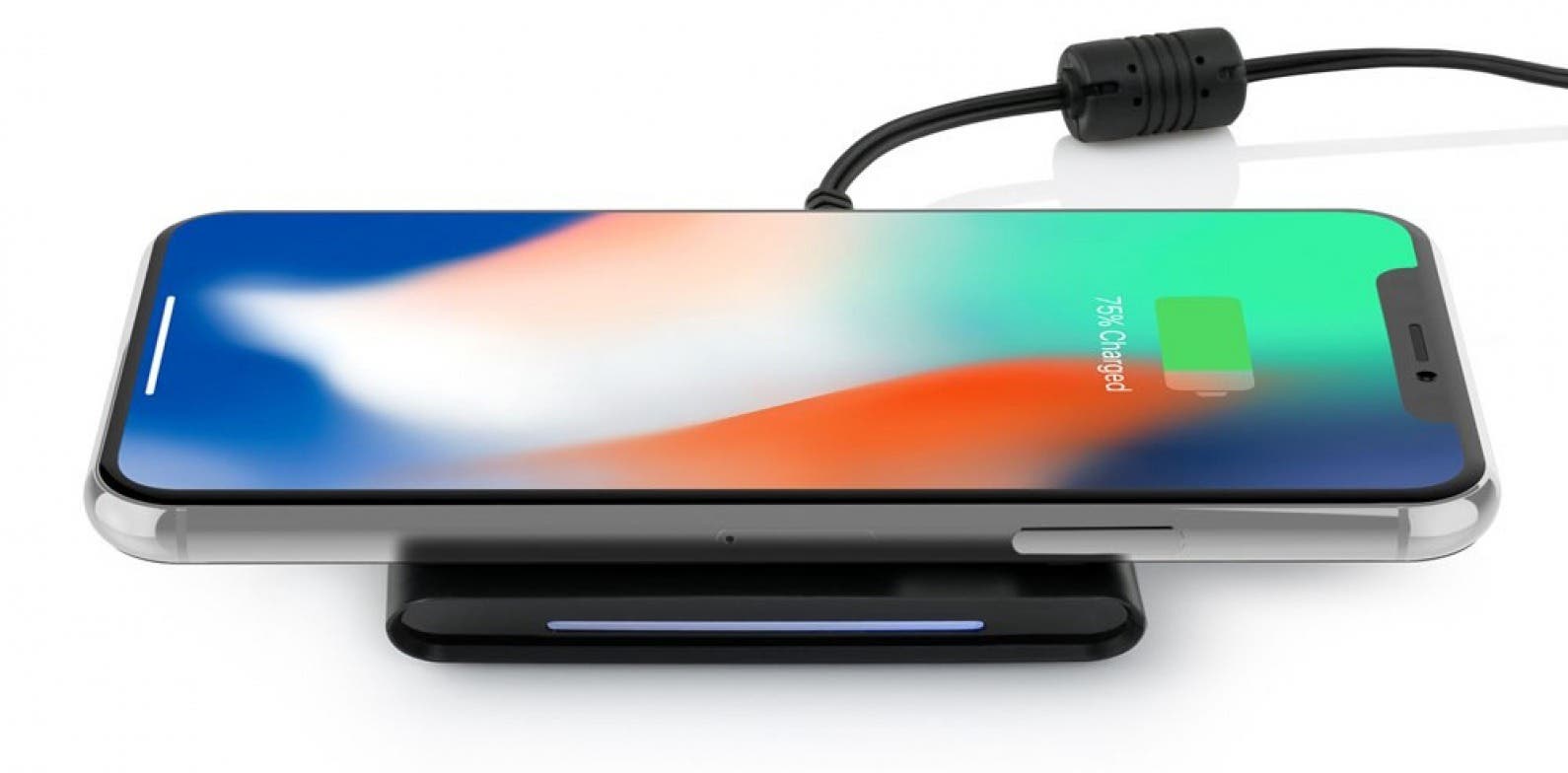 The slim and sleek Incipio Ghost 3 Coil Qi wireless charging base utilizes Qi wireless charging to efortlessly and effectively charge your iPhone 8, iPhone 8 plus and iPhone X, or any older iPhone which happens to be encased in a Qi wireless enabled case. The three built in charger coils make for a larger charging area, while the 15 watt charge it delivers charges your device up to three times faster than a standard five watt charger. The Incipio also gives an audio cue to let you know charging has started, and chimes again when charging is complete.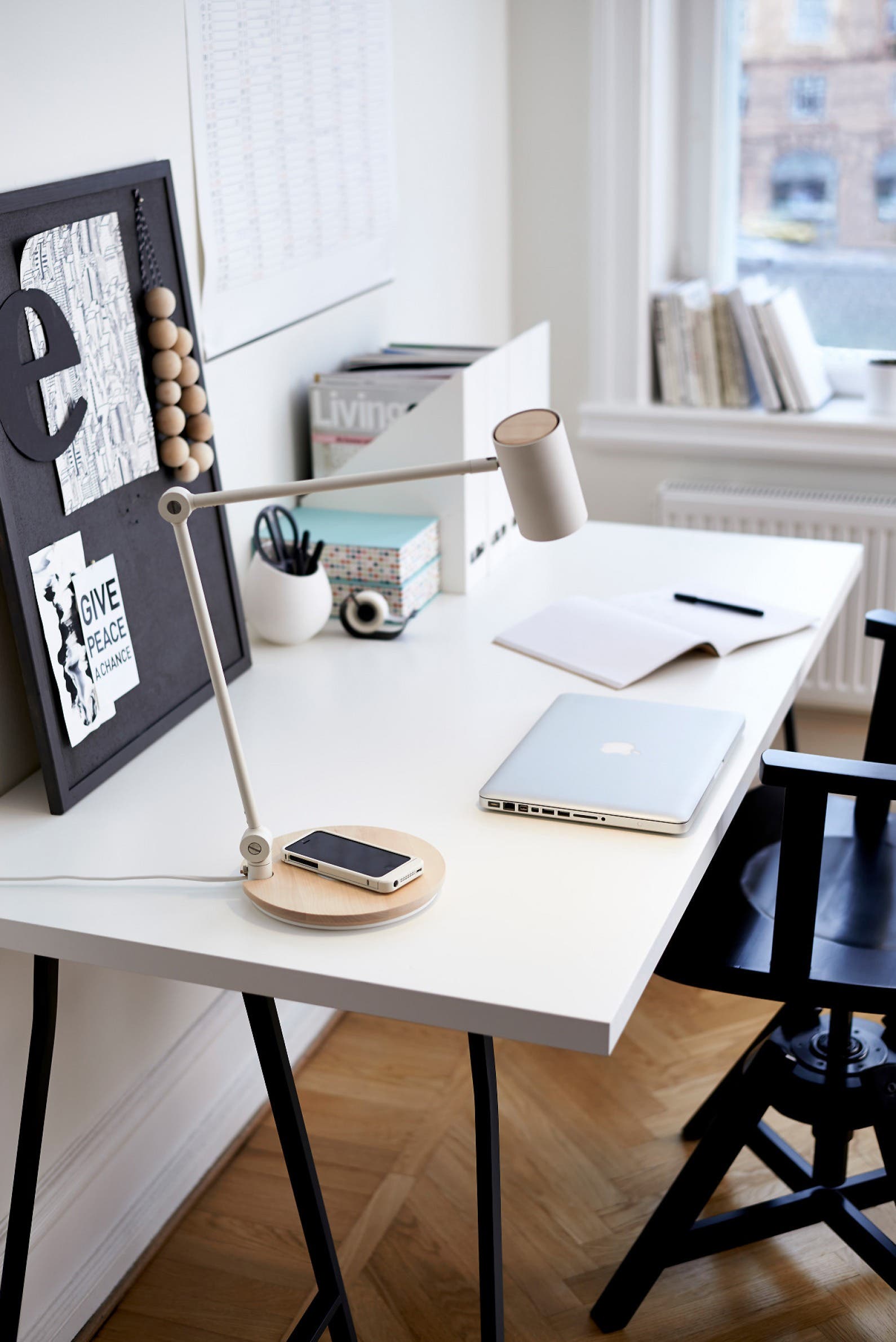 The Ikea Riggad is a unique Qi wireless charging accessory, thanks to its multi-purpose functionality. It supports Qi wireless charging with a Qi wireless charging pad incorporated into the base of an adjustable, directional LED desk lamp. The base of the lamp also has a USB charging port built in to it. With the Riggad you can easily charge two devices at the same time, with one resting on the Qi charging base and another plugged in via the USB port. This is an ideal solution for any crowded desk or work area. If you want more wireless charging furniture, Ikea has several other styles available as well!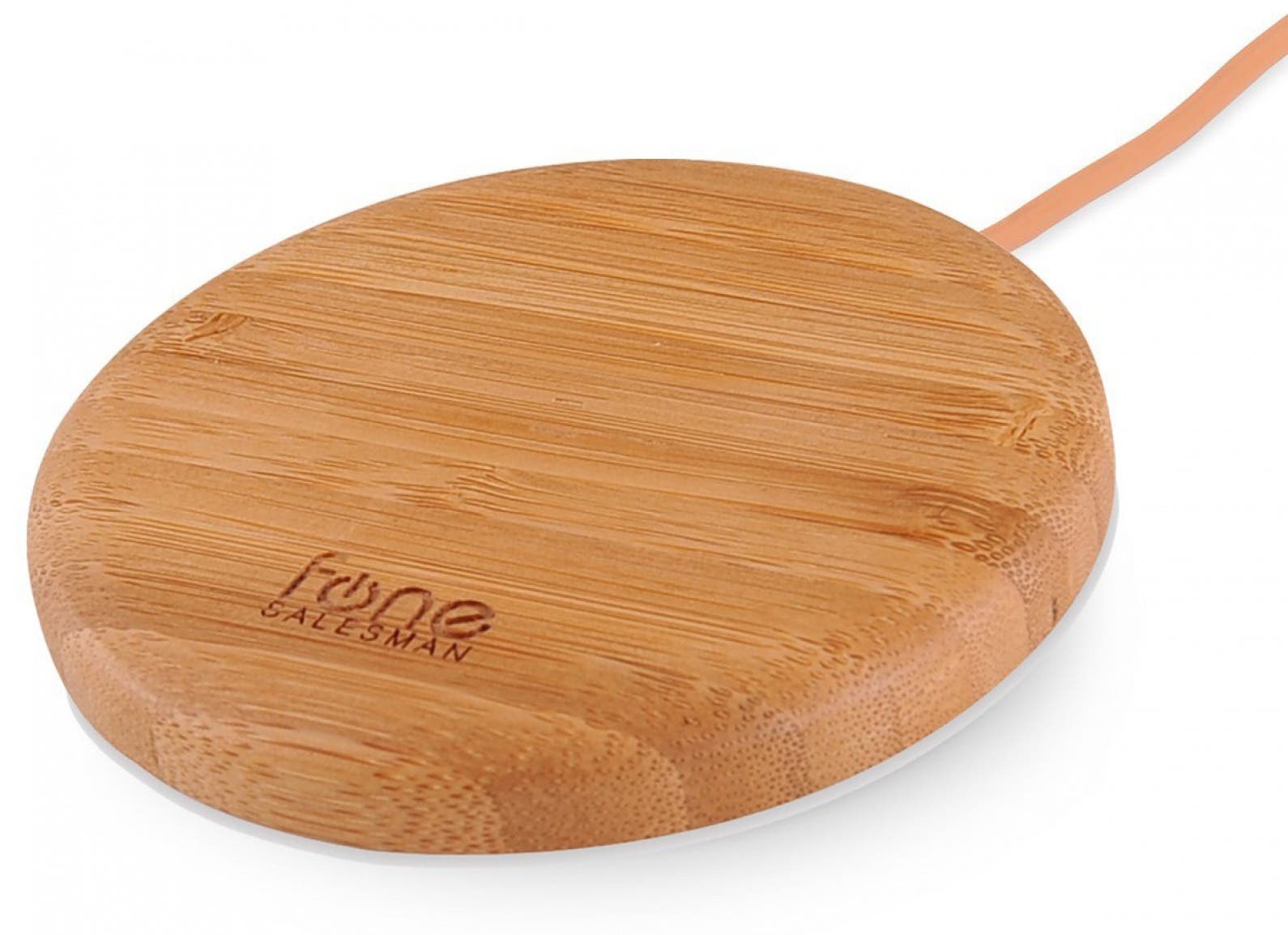 This small, stylish bamboo Qi wireless charger has a distinctive look thanks to the smooth, organic feel of its natural bamboo wood charging plate. It is the perfect choice for anyone who appreciates a bit of an earthy element fused with their hi-tech accessories. The WoodPuck features Poor Sync Detection which prevents excess heat build-up and has an audible signal which alerts you of inefficient iPhone placement.