By

Leanne Hays
Thu, 12/21/2017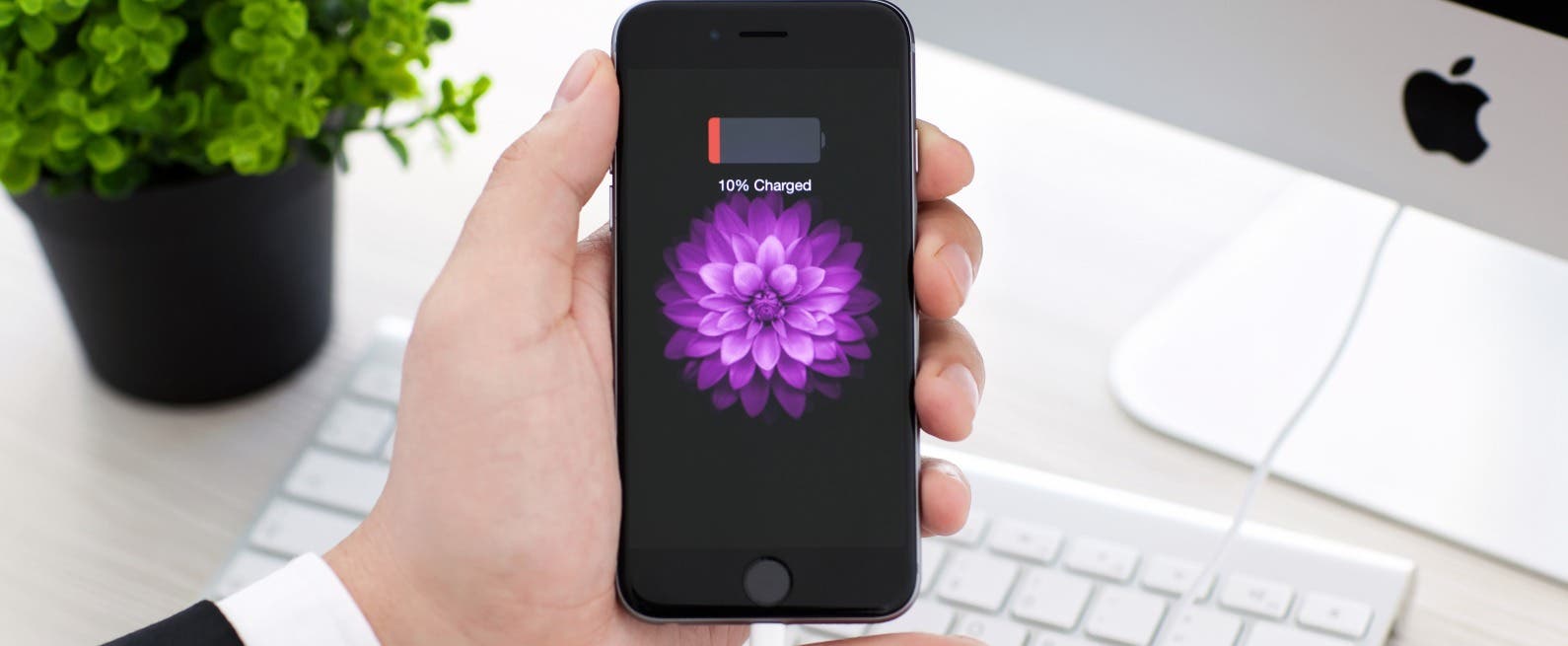 We've heard that the iPhone X is Apple's fastest charging iPhone ever, but it's still a bit of a mystery how to achieve the quickest charge time. How long does it take to charge the iPhone X? What kind of accessories will improve your iPhone's charging time? Above all—how much will these add-ons cost? If you've already purchased Apple's iPhone X, or even the iPhone 8 or 8 Plus, chances are you're interested in utilizing every feature of your cutting-edge device to its fullest potential, and that includes giving that iPhone battery a good workout. So let's discuss how long standard iPhone X charging time is, how quick charging your iPhone X works, and which USB adapters and Lightning cables you'll need to charge your iPhone X, 8, or 8 Plus better, faster, and more efficiently than ever before.
Related: 5 Fantastic Qi Wireless Charging Stations for Your New iPhone 8, 8 Plus, or iPhone X
iPhone X Fast Charging with Included Accessories: Not So Fast
Yes, the iPhone X rings up at an eye-popping $1,000+, but you didn't think Apple would let you leave without a few add-ons, did you? While iPhone X, 8, and 8 Plus all include a Lightning cable and power brick with purchase, these accessories will not deliver the iPhone X fast charge of legend. The included charging kit will fully charge an iPhone X or 8 Plus in about three and a half hours, and an iPhone 8 in around two. Not a terrible charge time, but with a little more of an investment we can do a lot better. 
Quick Charging iPhone X: How Does It Work?
Put simply, fast charging works by delivering more power through higher capacity chargers and cables. I know, not as thrilling an explanation as you might have hoped, but the outcome—a 50 percent charge in only 30 minutes is admittedly pretty exciting. So which power bricks and cables do we need to achieve this result?
iPhone Fast Charging Adapters
Good news! If you own a new MacBook or MacBook Pro you should already have the 29W, 61W, or 87W USB-C adapter that came with it. According to Apple, all of these are compatible with the iPhone X, 8, and 8 Plus and capable of delivering the fastest charge to your device when used with a USB-C to Lightning cable.
If you don't already have a 29W, 61W, or 87W USB-C adapter, you'll need to purchase one in order to fast charge your iPhone. The 29W delivers all the power you'll need for this function, and starts at $49.   

If you're looking to use your adapter for more than just fast charging your iPhone, the 61W will set you back $69, and the 87W rings in at $99. Don't worry about the extra charge capacity these pricier power bricks offer, your device will be protected from excessive current and overheating if you purchase the correct USB-C to Lightning cable. 
Lightning Cables for iPhone X Rapid Charging: Choose Wisely
Here's the crucially important part of your efforts to fast charge your iPhone X; you've spent a lot of money on your new device, and it would be a real shame to save $10 on a USB-C cable that ends up frying your $1,000 investment. Power cables need to not only charge a device, but also to convert AC power to DC power at a level that iPhone batteries can safely handle. If the USB-C cable you purchase hasn't been manufactured to the proper specifications, it can damage your iPhone, the device or power brick you're charging from, or both by pulling or delivering the wrong voltage.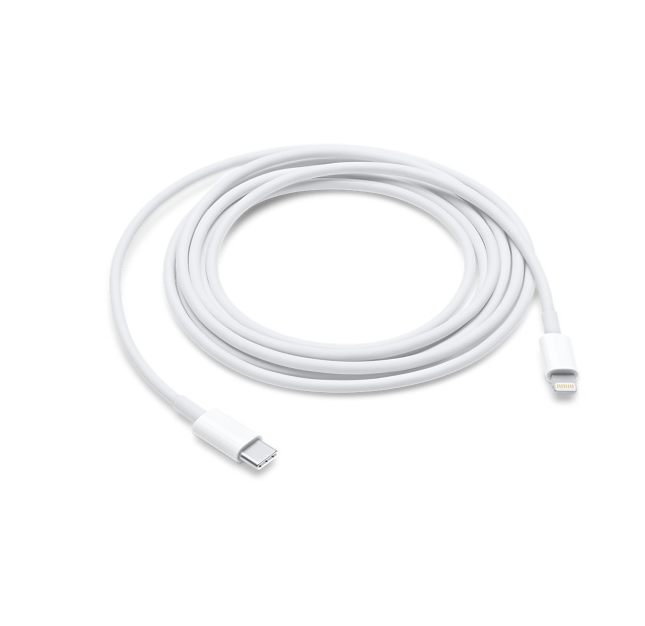 Apple's USB-C to Lightning cables, $25 for a one meter cable or $35 for the two meter version, are your best and safest choices. Lightning cables are designed to be compatible with Apple devices; you can be sure there are built-in safeguards to protect your iPhone from receiving more current than it can handle. 
Besides delivering peace of mind, Apple's USB-C to Lightning cable is helpful in other ways. In addition to fast charging your iPhone X, 8, or 8s, a USB-C Lightning cable can also fast charge your 10.5 or 12.9 inch iPad Pro. It can deliver a standard-speed charge to the iPad and iPod touch, as well as Apple accessories like the Magic Mouse, Keyboard, and Trackpad. If you have a USB-C port on your Mac, the USB-C Lightning cable can connect to your Siri Remote to recharge its battery (it can also connect to a wall adapter.) You can use the USB-C Lightning cable to sync your iPhone, iPad, or iPod touch, import photos when you connect to the USB-C port on your Mac, and connect devices to a Personal Hotspot on your iPhone or iPad. All in all it's a very useful cable to keep around!
Are You Ready to Fast Charge Your iPhone X?
We've gone over how fast charging works, and which additional purchases you'll need to make so that you can rapidly charge your iPhone X, 8, or 8 Plus. So what do you think; is the extra expenditure worth the benefit? Can you see yourself fast charging over lunch break, or at a quick stop home before running out again, or will you stick to your standard car, home, and office chargers? Maybe both would be useful—an overnight charge at home and a fast charging session during the day to keep your phone topped off. In any case, it's nice to have options!