By

Leanne Hays
Fri, 12/22/2017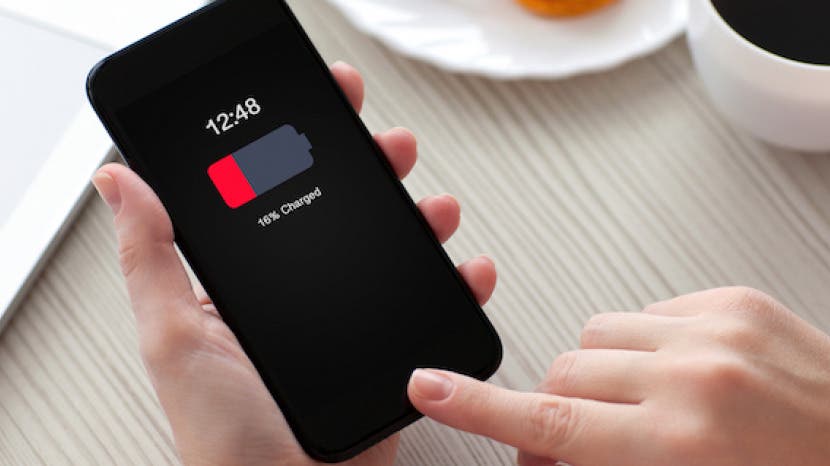 Qi charging, wireless charging, inductive charging... whatever you call it, it's fast becoming a must-have feature in the smart phone world. Apple's latest three iPhone offerings, the 8, 8 Plus, and X, are all Qi enabled and can charge their batteries at the wireless charging stations that are popping up everywhere from airports to coffee shops. There's even a free app, Aircharge Qi, that lets iPhone users know where their nearest Qi charging station is! The versatility and convenience offered by electromagnetic charging isn't just for the latest iPhones, though. If you have an older iPhone and want to get on the wireless charging bandwagon, there's more than one way to Qi-enable your pre-iPhone 8 device. Choices include wireless charging cases, and a variety of wireless charging receiver cards, stickers, and patches; and remember, if you're going to buy a Qi-enabling accessory for your device, you'll also need a Qi charging pad. Let's get started going over your options to get wireless charging on your older iPhone.
Related: How Qi Wireless Charging Works to Charge Your New iPhone 8, 8 Plus, or iPhone X
iPhone Wireless Charging Cases
Wireless charging cases are essentially portable charging accessories built into a case for your iPhone. iPhone X, 8, and 8 Plus contain a copper coil that connects via resonant inductive coupling to wireless charging pads. Wireless charging cases simply add this feature to earlier versions of the iPhone by including the charging coil inside the case. The coil can couple with Qi wireless chargers in the same way a built-in one would, but still needs a way to transmit the power they're receiving to your battery. This is accomplished by plugging in to your iPhone's charging port. The plug is also a built-in feature of the product, and the whole accessory ends up looking like a larger-than-average protective case. 
Aircharge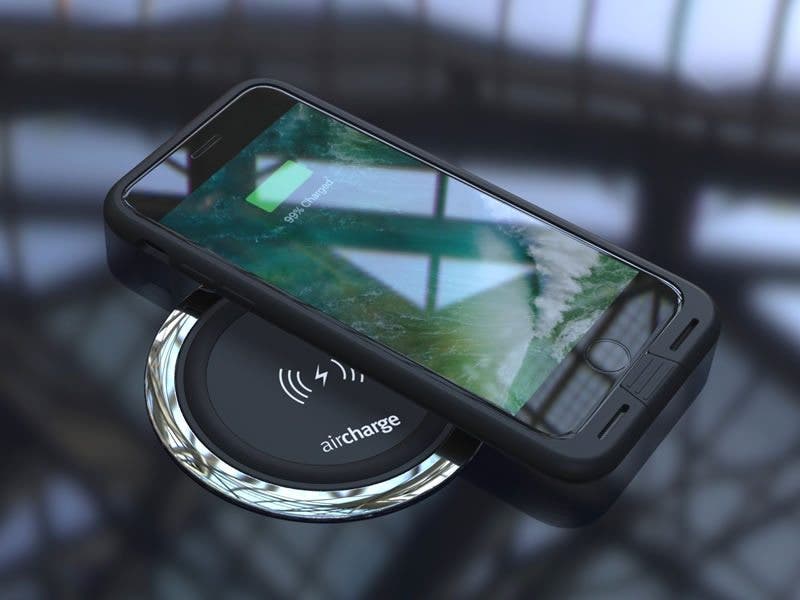 Aircharge is a simple, slim, light, and made for iPhone (MFi) option that's rated extremely well and available for every iPhone version from 5 through 7 Plus. Aircharge has two parts, the main body of the case and the top. Slip your iPhone down into the case, close the cap, and you're ready to wirelessly charge! The cases for the iPhone 7 and 7 Plus include a convenient, retractable connector at the base, making the Lightning Port available for other uses when wireless charging isn't in progress. Charge speed is definitely slower than using a cable, but Aircharge will charge your phone overnight and top you off during the day. Prices vary between vendors, but most can be purchased for between $45 and $70.
Mophie Juice Pack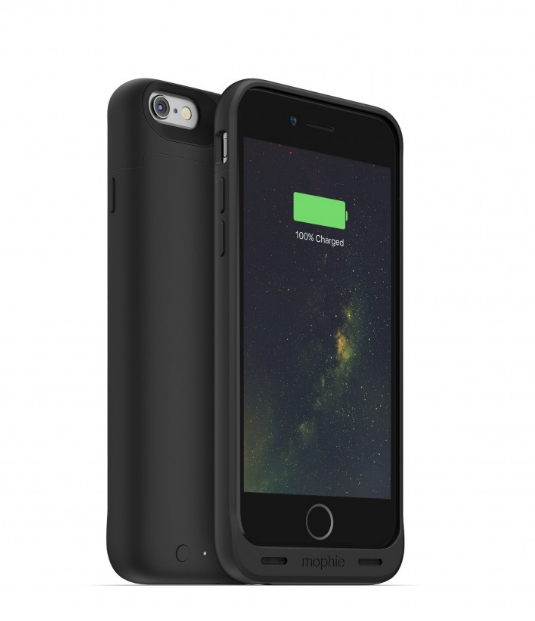 The main benefit of adding a wireless charging case to your older iPhone is, of course, your new ability to utilize Qi charging stations. There are other perks as well, though.  Some cases, such as the MFi certified Mophie Juice Pack (which I almost want to buy just for the cute name), include a supplemental battery that adds 60-100% more battery life to your iPhone, depending on which version you have. This also adds to the size of the device, so if you're the type of person who likes to keep their iPhone handy in a back pocket, prepare for a tighter fit. They're only available for the 6, 6 Plus, 7, and 7 Plus, and vary in price depending on where you purchase them. At the time I'm writing this piece, I found a 6/6 Plus case for $69.99 and a 7 Plus version for $68.99. There's also a Mophie wireless charging base available, and if you purchase the case and Qi pad together, you'll be ready to Qi charge for $99.95.
Dog and Bone Backbone
Another wireless charging case that includes a supplemental battery is Dog and Bone's offering, the Backbone. This charging case is MFi certified, and just right for the type of person who is really hard on phones and needs a rugged case. The Backbone is military tested and rated to withstand drops up to four feet. A Micro USB port is included, so if you want to charge your phone using a charger cable you can do so without removing the case. For a final, versatile feature, the wireless charging component easily slides out and can be replaced by a supplemental battery (sold seperately). These wireless charging battery cases are available for iPhones 5 through 6 Plus, and will set you back $89.95. You can also purchase the charging case and Qi pad together for $109.95. 
iPhone Wireless Charging Cards, Stickers, and Patches
If you already have a phone case you love, or aren't looking to spend very much to add wireless charging to your iPhone, there are still many options available. Charging cards, stickers, and patches are extremely thin, charging-coil add-ons that fit between your case and device, and plug into your iPhone's Lightning port via ribbon cable. Some include adhesive, some rely on the squeeze between your iPhone and case to stay in place. While you'll drop significantly less money trying out Qi charging for your iPhone, I do want to mention that I haven't found any Made for iPhone certified charging cards (if you find any, please add a link in the comment section.) Being the cautious individual that I am, I'm loathe to connect a non-certified accessory to my iPhone, for fear damaging it. If you're braver than me in this regard, charge ahead!
Laniakea Wireless Charging Receiver
Laniakea offers a wireless charging card for iPhone versions 5 through 7 Plus for only $9.99. Rated at 3.7 stars out of 5, it seems some customers are thrilled with this accessory and others consider it the devil's charging card.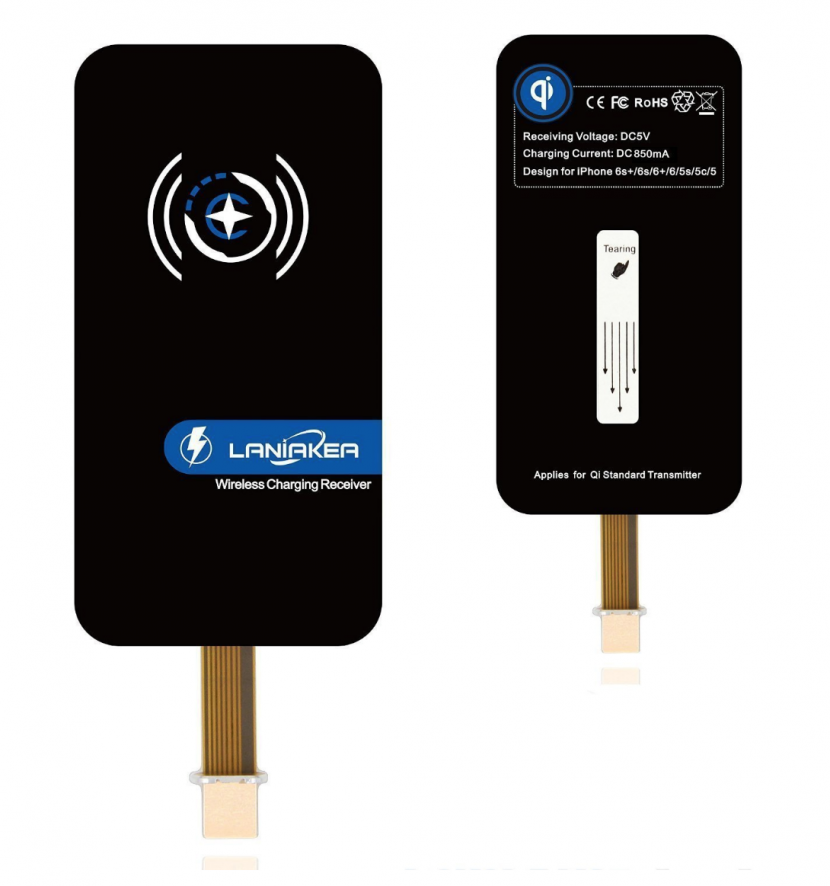 Bezalel Wireless Charging Kit
Bezalel bundles a wireless charging patch and a Qi charging station in this offering, so you'll be all set to wirelessly charge your iPhone for $23.99. If the charging patch stops working or you upgrade to an iPhone with wireless charging built in, you'll still have your Qi charging pad to use. 
Wireless iPhone Add-Ons: You Decide
We've gone over possibilities for enabling your older iPhone to charge wirelessly, so what do you think? If you're going with a wireless charging card, sticker, or patch, which one have you decided on? Or will you purchase a wireless charging case, and if so, which one? I'm feeling fairly tempted by the Backbone at this point, considering how many times I've already dropped my device in the short time I've had it. Backbone would make a great addition for weekend camping trips, too, with a charge lasting two days if I don't use too many power-draining apps. Of course, sticking with cable charging until you're ready to upgrade to an iPhone 8, 8 Plus, or X is also a possibility. Whatever you choose, though, it's nice to have options.