By

Todd Bernhard
Updated 11/17/2021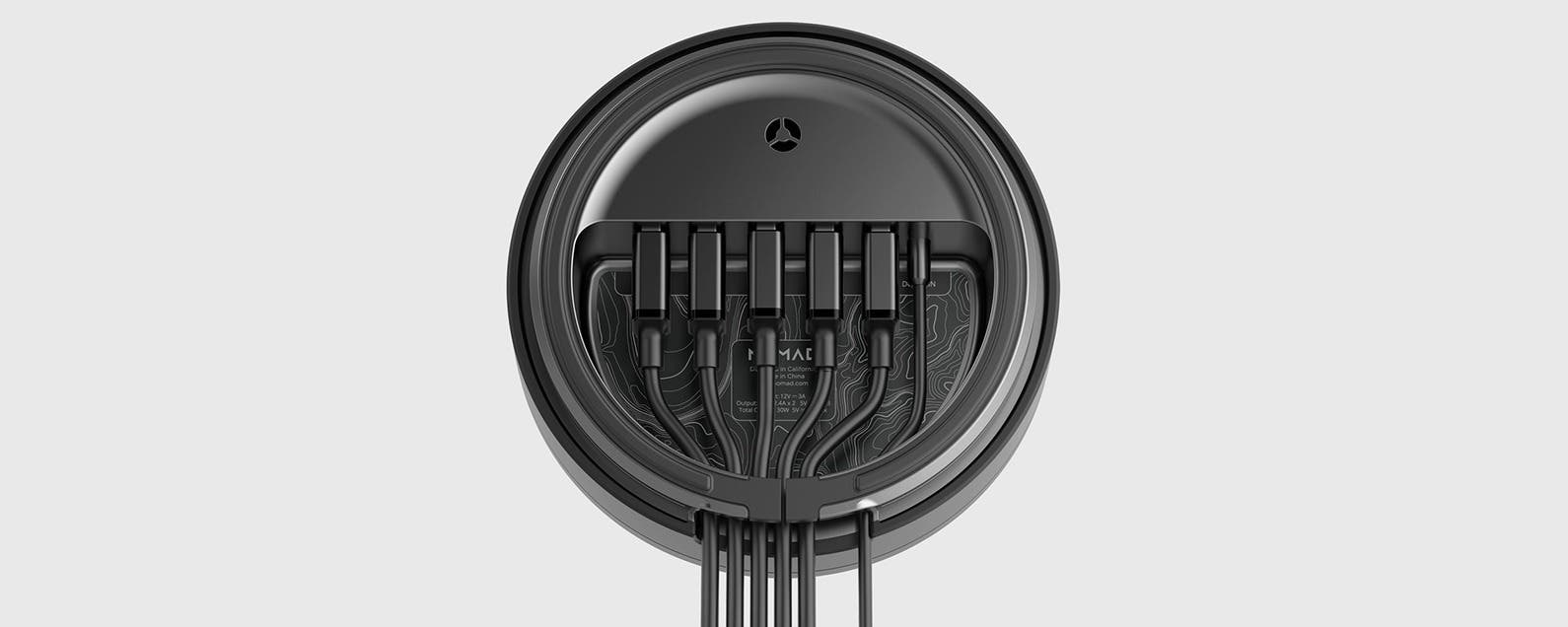 It's hard to earn a five star review from me, especially for something as mundane as a charging hub. But the Nomad USB Charging Hub (starting at $39.95) does the job of a hub, and hides the cables inside to prevent accidental disconnection and look good at the same time. Speaking of cables, Nomad has some of the most rugged cables you can buy, so when you're on the go, you can take Nomad quality with you.
Related: Fuse Chicken Armour Charge Cable: Finally, a Charging Cable that Doesn't Fray
The USB Charging Hub is available in three- or five-port configurations, and is sold in white or black. The five-port model which I tried has two 2.4 Amp ports and three 1 Amp ports. The three-port model has one fewer of each type of port.
I liked the simple, smart design including the rubbery top. In fact, I'm thinking of putting an Amazon Echo Dot on top and the rubbery grip will help keep it in place. The hub's circumference is slightly larger than the Echo Dot's which is about the size of a hockey puck. The hubs are reasonably priced but keep in mind they are just for charging, not syncing with a computer.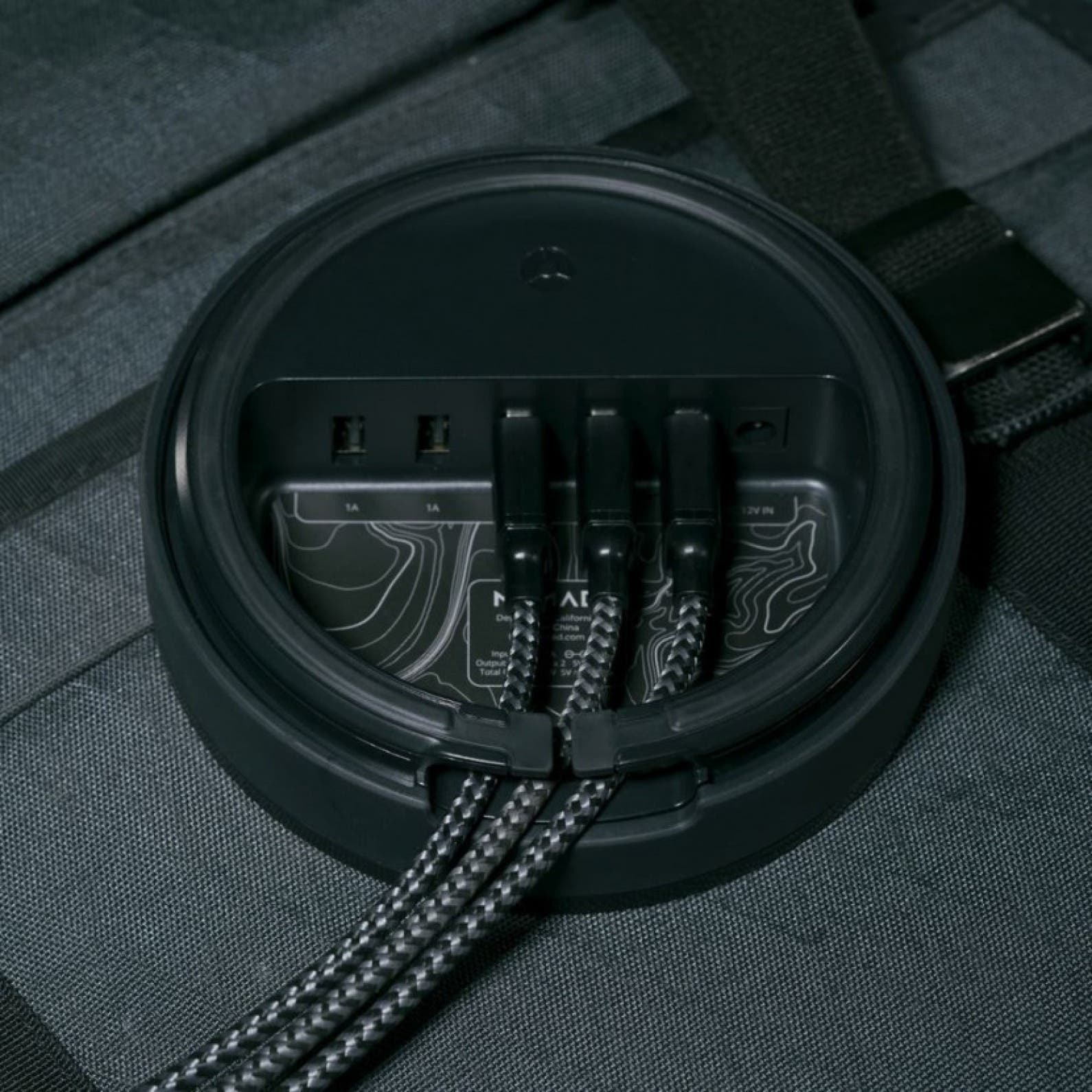 Pros
Simple, smart design.
Hides three to five USB cable ports inside.
Rubbery top.
Available in white or black.
Reasonably priced.
Cons
Only for charging, not syncing.
Final Verdict
If you are frustrated by USB cables coming loose from your hub or just looking unsightly, take a look at the USB Charging Hub from Nomad!