By

Donna Schill
Tue, 10/13/2020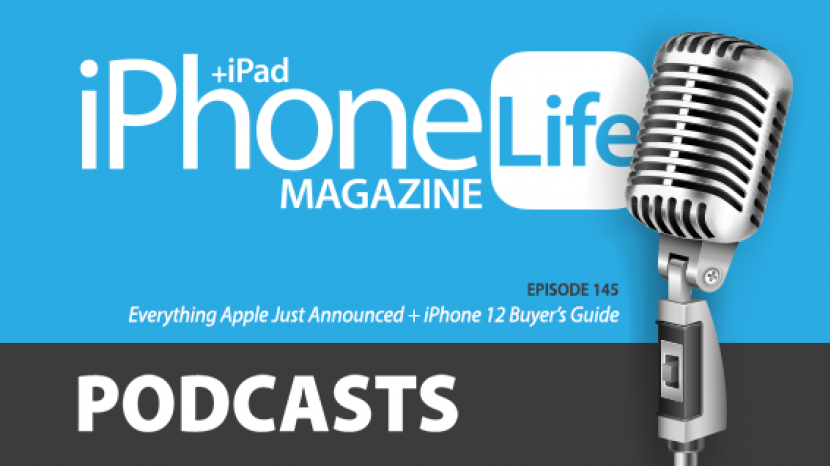 Find out which of the 2020 iPhones you should buy! In this special announcement episode, David and Donna share the biggest takeaways from the iPhone 12 event, including top features like 5G, screen sizes, release dates, and prices. Other topics include the new $100 HomePod mini and why it makes the perfect gift.
Click here to listen and subscribe. If you like what you hear, be sure to leave a review. And remember to tune in every other week to hear our editors share with you the latest Apple news, best apps, iPhone tricks, and coolest accessories.
This episode was brought to you by PhoneSoap. Your iPhone goes everywhere with you, collecting germs that can survive for up to nine days, and contaminating your hands every time you pick it up. The patented PhoneSoap 3 is the only medically proven electronics sanitizer on the market. Your phone charges while UV light destroys 99.99% of viruses and bacteria within ten minutes. The PhoneSoap also sanitizes other small items, like keys, jewelry, or your Apple watch.

Discover your iPhone's hidden features
Get one daily tip each day (with screenshots and clear instructions) so you can master your iPhone in just one minute a day.
Questions of the week:
Which of the new iPhones caught your eye? Bonus question:What did you think of the HomePod mini?  Email podcast@iphonelife.com to let us know.
Articles referred to in this episode:
​Useful links: