We look at the new iPhone models, their top features, and where users may see the downsides of splurging vs. saving.
By

Erin MacPherson
Updated 08/17/2021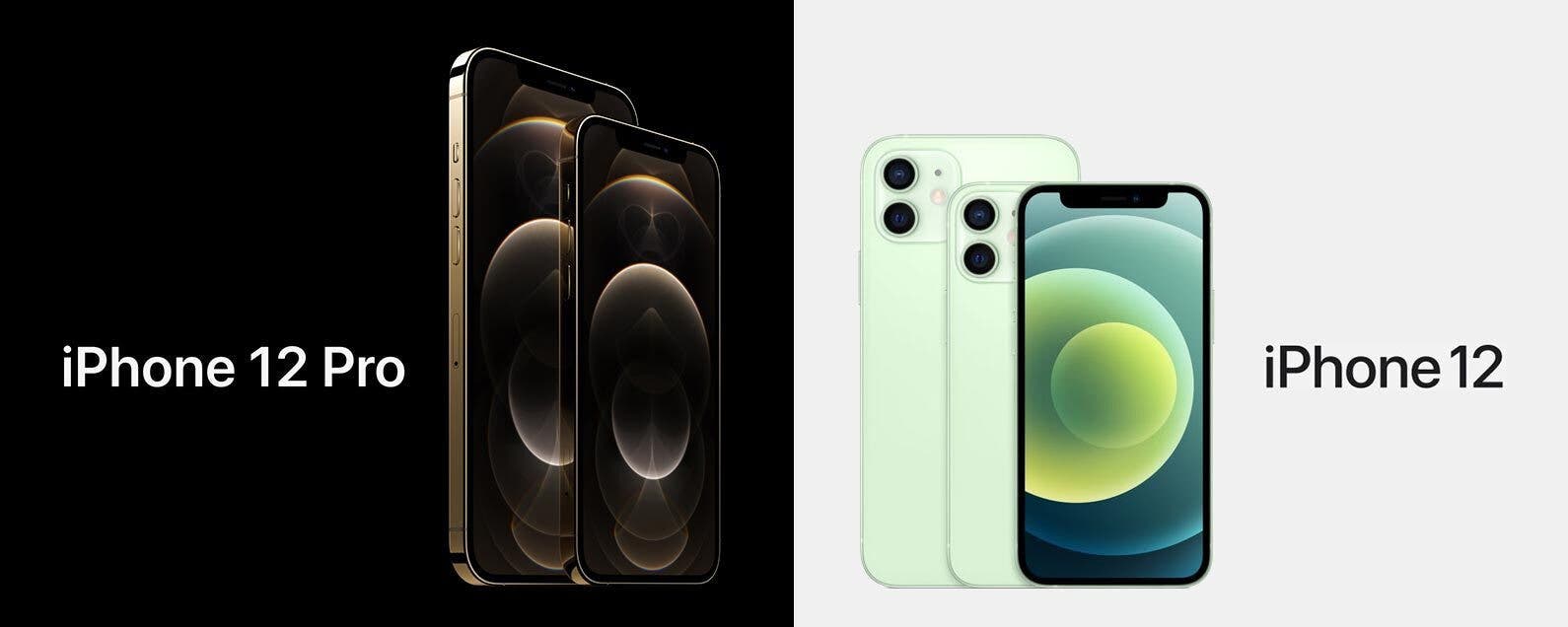 We're looking at the largest difference in size we've ever seen from an iPhone lineup, but does the range in features reflect those differences? Camera gains dominated the October 13 iPhone 12 announcement, which means if you've got a visual audience to captivate, you may feel like springing for a higher-end iPhone 12 Pro or Pro Max; but if you're not especially concerned about those features, you may do just fine with an iPhone 12 mini or iPhone 12. Some questions are harder to answer, like whether it's truly worth it to opt for the iPhone 12 Pro, or if you'll save more than money by sticking with the iPhone 12. 
Apple's iPhone 12 Lineup: Comparing the Models
These summaries of features may help you decide, but if you're looking for more detail on tech specs and in-depth feature reviews, you may want to check out our article on the iPhone 12 lineup.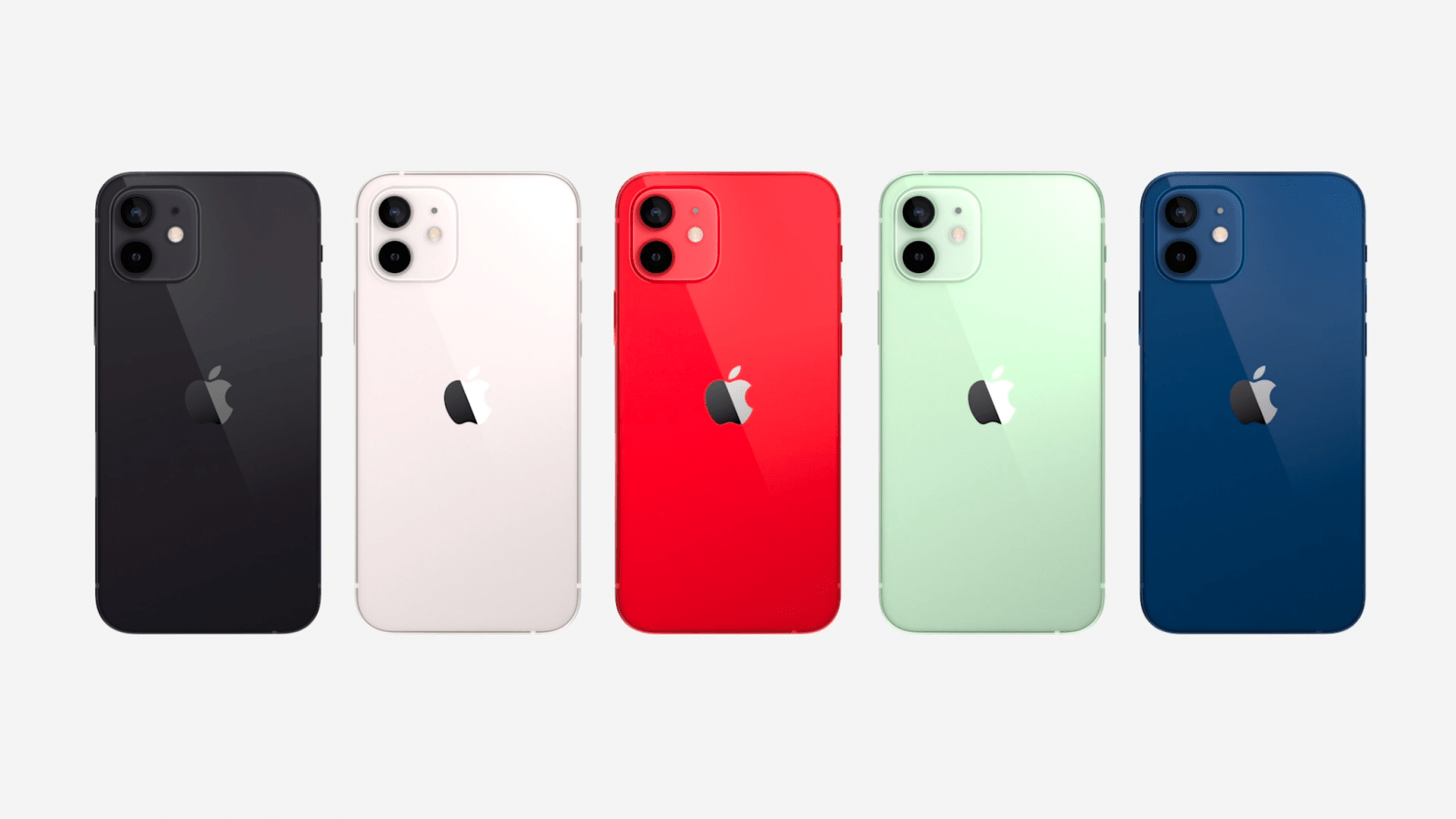 iPhone 12 Mini
This smallest, thinnest, lightest smartphone on the market measures in at just 5.4 inches and starts at $699. 5G comes standard, as does Apple's latest Super Retina XDR OLED display and a host of camera upgrades. Sorry to disappoint those who'd hoped for a triple-lens camera array: the iPhone 12 mini only sports a dual-lens arrangement. The A14 Bionic chip will boost performance considerably, but the mini also has a slightly shorter battery life than the full-size iPhone 12, rated for 15 hours of video playback. The mini is available with 64, 128, or 256 GB of storage. Of course, the surprise purple iPhone mini that Apple announced in April might seal the deal for you. 
iPhone 12
A starting price of $799 will buy you more size than the iPhone 12 mini, but that's about all the difference you'll see apart from a minor difference in battery life. The 6.1-inch iPhone 12 has exactly the same features, camera specs, and processing capabilities as the mini, except that it's estimated to have a 17-hour video playback compared to the iPhone 12 mini's 15 hours. It's also available with 64, 128, or 256 GB of storage. Apple also announced a purple iPhone 12 at their April event!
iPhone 12 Pro
Here's where comparing iPhones gets interesting: the iPhone 12 Pro boasts some very fancy camera and color upgrades, but comes in the same 6.1-inch screen size as the iPhone 12 and includes all of the baseline features present in the budget models. So why the $999 starting price? The smallest storage capacity available for the iPhone 12 Pro is 128 GB. The two larger sizes are 256 GB and a whopping 512 GB. So really, if we had a comparable 64 GB size, we could expect that to start at a lower price (presumably $899, which would be the logical next step above the iPhone 12's pricing structure), but we don't. This makes the decision whether to buy an iPhone 12 or an iPhone 12 Pro almost entirely about the camera features and whether you're really comfortable having just 64 GB of storage on your iPhone to save a couple hundred dollars.
New camera features include a triple-lens arrangement like we saw with the iPhone 11 Pro models, but with LiDAR scanning, improved Night Mode, and enhanced zoom range and lens functions. Both iPhone 12 Pro models include the fastest aperture ever used in an iPhone. Apple has added RAW photos for superior pro editing capability, and has included Dolby Vision up to 60 frames per second in the Pro models (30 fps in the budget models).
iPhone 12 Pro Max
The iPhone 12 Pro Max, of course, features all of the benefits of the 12 Pro, but with some upgrades, and starts at $1,099. The 6.7-inch Pro Max claims an 87 percent improvement on the way it functions in low light, while the iPhone 12 Pro only rates a 27 percent improvement. This could be a big deal, though, if you're using the camera for anything even remotely professional. 5x zoom compared to 4x zoom, too, should give the Pro Max a distinguished edge over its smaller Pro counterpart. It also comes in 128, 256, and 512 GB storage options. The one caveat? I hope you have big hands or are prepared to text with both.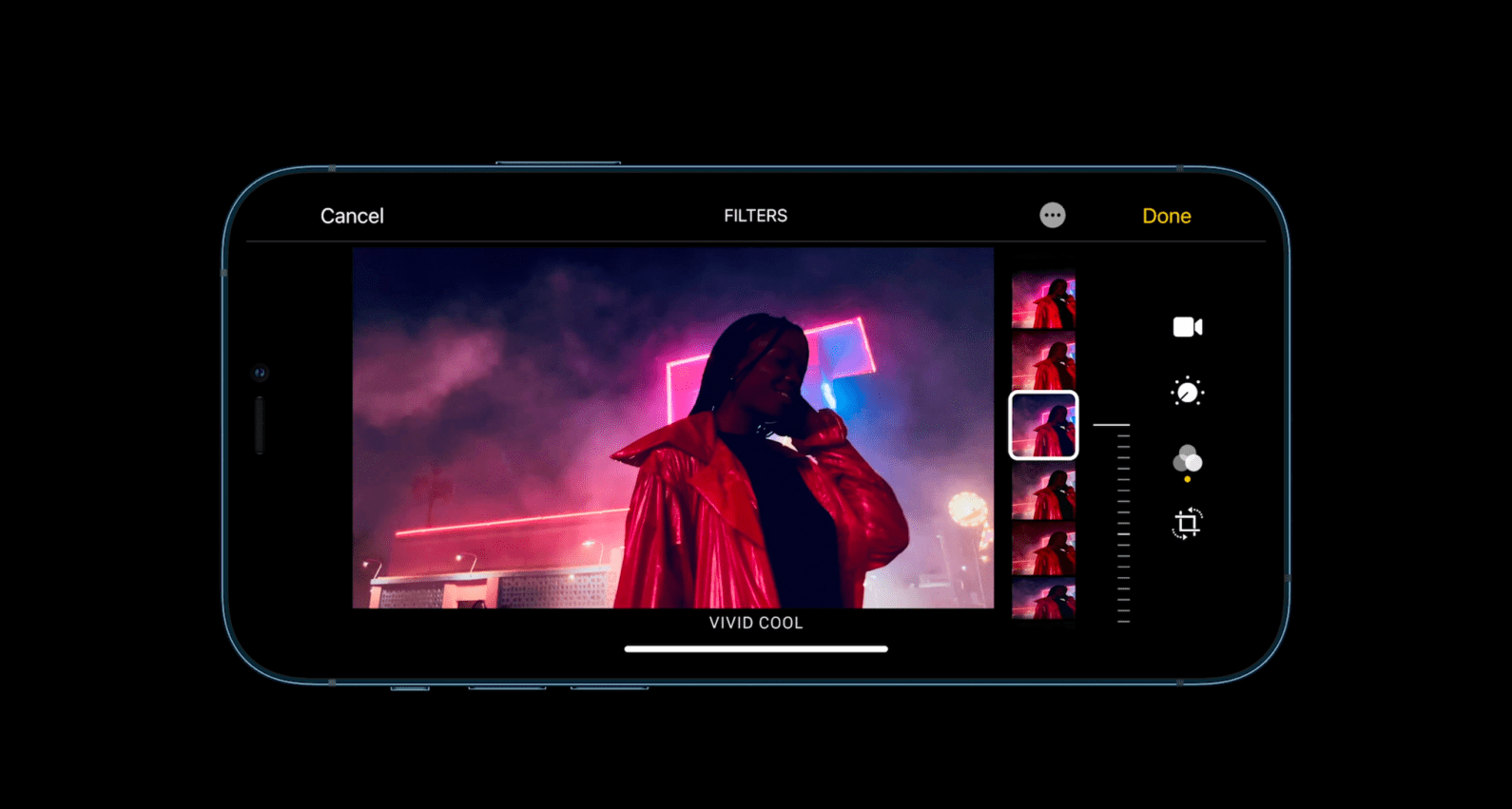 Which iPhone 12 Is Right for You?
It's a hard judgment to make, especially since these Apple-made promises are as yet unproven by consumer experience. However, there are some easy calls to make depending on your situation. If you still need a little more information to make your decision, check out our detailed iPhone 12 article.
Go for the iPhone 12 mini or iPhone 12 if... you're happy with promises of a moderately improved camera, a decent battery life, and 5G connectivity. The budget models are nothing to sniff at, and you'll probably be very happy with an iPhone 12 or a 12 mini if you have small hands or just prefer smaller and less-expensive iPhones.
Go for the iPhone 12 Pro if... you're looking for great camera performance but you're not worried about shooting pro-level video. For your uses, it may make the most sense to opt for an iPhone 12 Pro, especially if you utilize your camera a lot and want your pictures to turn out well without much effort.
Go for the iPhone 12 Pro Max if... you're interested in high-quality and dependable photo and video performance, if you're a burgeoning filmmaker avoiding the hefty price of professional equipment, or if you're a digital influencer looking to cut down on your photo and video editing work while still garnering beautiful results. If you're going to use it a lot and the camera will be a very large part of what you depend on your iPhone for, the iPhone 12 Pro Max may very well be worth its price tag for you.
And the tie breaker. When would you choose an iPhone 12 over the iPhone 12 Pro? If you absolutely only need 64 GB of storage and don't want to pay for more, you're stuck with the iPhone 12. However, if you need more storage than that, the decision may come down to whether you'd rather save the extra $100 or so dollars and live with a less-exciting camera, or splurge and take some of the absolute best selfies or family vacation photos available from a smartphone.