Does Apple's $100 smart speaker have the features to make it a success?
By

Erin MacPherson
Tue, 10/13/2020
Apple's new, much more affordable HomePod mini is the anticipated answer to the many drawbacks of the first-ever HomePod. Apple's reports of streamlined syncing, a host of family features such as Intercom and voice recognition, and a seamless feel to your Siri smart assistant experience could make this a must-have for many. Yet it may still be too pricey for those of us who are happy with our Amazon Echo Dots. We'll look at what advocates are celebrating, what doubters are questioning, and what might help you decide whether a HomePod mini would be a good addition to your smart home.
HomePod Mini Price & Availability
Price: $99
Availability: Pre-order November 6, in-store and shipping availability begin the week of November 16
Colors: Space gray, white
Size: The new globe-shaped smart speaker is considerably smaller than its predecessor, standing short at just 3.3 inches, but that doesn't mean it won't pack a punch.
A HomePod the Whole Family Can Enjoy
The HomePod mini can remember the voices of up to six family members and create personalized profiles for each. This means that, without identifying yourself, you can ask Siri for a morning update and get the right one tailored to you without batting a proverbial eyelash, or request music you like and get appropriate results. According to Apple, sending texts, answering or making phone calls, making notes and lists, and many other Siri features should become seamless and much more natural when the whole family can join in the fun, without compromising anyone's privacy.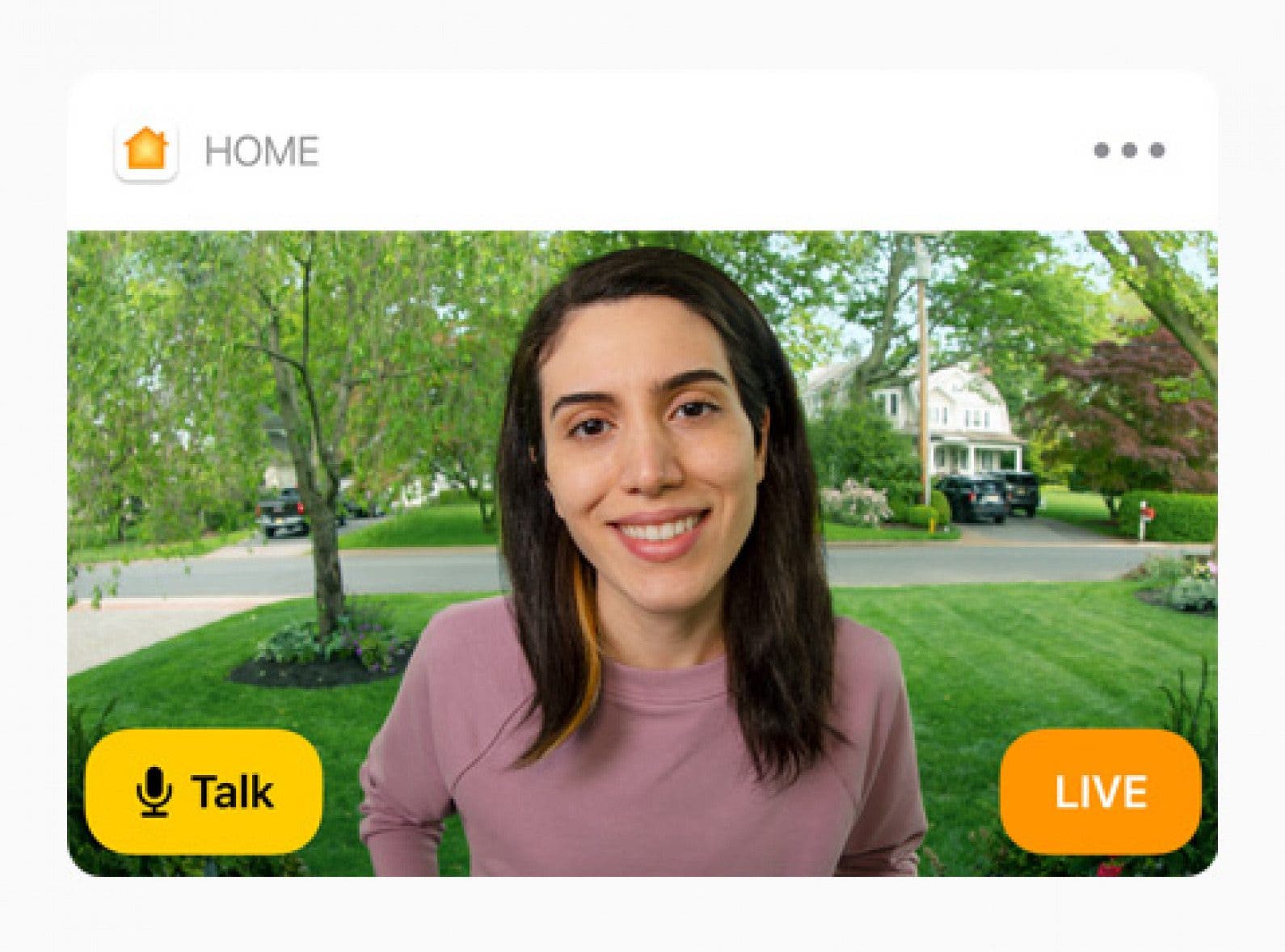 Safety First: HomePod Mini Makes Privacy a No-Brainer
Gone are the days when a stranger could stand outside a person's home and yell for a smart assistant to unlock the door. With the HomePod mini, only programmed users—up to six—can ask the intelligent assistant to do things. 
Privacy is expected to be easy to manage, and only when a user activates the HomePod via the "Hey Siri" command or the touch pad will the device begin recording feedback. Apple is adamant that only intentional commands will be listened to and recorded, so users won't have to worry that they're being recorded throughout their days. Users will also be able to fully customize which audio recordings are saved, and which are not. Furthermore, use of the HomePod by any family member will not be associated with an Apple ID, but rather with a random identifier, so you won't be linked on Apple's side to anything recorded by the HomePod mini.
Finally, with integrated support for HomeKit Secure Video, your HomePod mini will be able to analyze and recognize people from feeds on video. This means it will recognize faces, cars, pets, and other familiar images, keeping you safer from strangers. Don't worry, though: video processing and encryption happens on the device, before it's sent to the iCloud with end-to-end encryption. Apple has no access to this video data; you're the only one who can see it.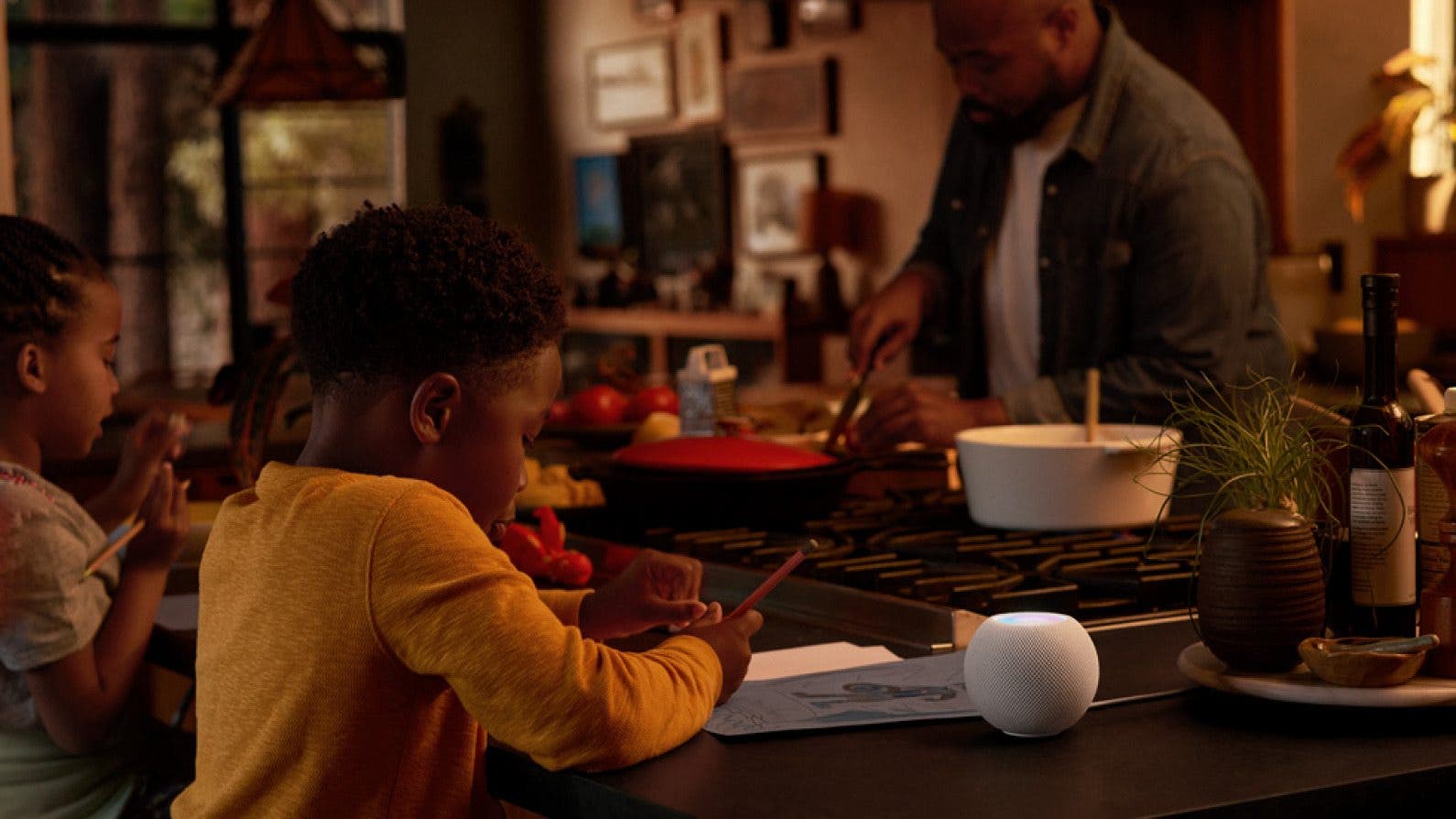 HomePod Mini Intercom: A Busy Family's Best Friend?
A feature called Intercom lets you make announcements through your HomePod and have them broadcast to your other HomePods or Apple devices, including your CarPlay system. An iPhone Life staffer chimed in that the new Intercom functionality may just be a new way for your kids to annoy you, and there's some merit to its more human limitations where Intercom-boosted announcements are concerned. Then again, that's nothing new in the smart speaker world; my son likes to ask his Echo Dot to tell fart jokes for hours on end. However, the potential uses for Intercom seem to far outweigh the potential downsides inherent in kids having control of the household speakers.
Suggested uses for the Intercom function could make life much easier for families on the go. Running late? Use Intercom to tell everyone to hurry up. You will also be able to check in on your drive home and ask household members if they'd like you to pick anything up before you get there.
Intercom isn't just announced out loud, though. Intercom messages will be sent via notifications to linked iPhones, iPads, Apple Watches, AirPods, and CarPlay, so you'll never miss a family heads-up.
HomePod Mini & Siri
While the original HomePod was never intended to act solely as a personal assistant and Siri was never meant to fully run your smart home, it would have been negligent of Apple to leave out more interesting and useful Siri features in the design of the HomePod mini. Fortunately for smart home enthusiasts like me, Apple seems to have come through with flying colors—that is, as long as the Siri features work as well as Apple promises.
The HomePod mini allows full voice control via "Hey Siri," including control of your smart home gadgets such as door locks, light dimmers, smart plugs, and others. Siri can even start your day with a Routine or notifications via the HomePod mini. As an added bonus, the new HomePod supports internet searches. The ability to search the web with a simple voice command was a major skill gap that users of other smart speakers have been waiting for from Apple's HomePod.
Sounds Like a Winner
The heart of Apple's HomePod mini is the S5 chip, which works with advanced software to fine-tune your listening experience with Computational Audio before it reaches your ears. Apple's full-range driver and two force-canceling passive radiators mean you can expect to be surrounded by the sounds of deep bass and clean, crisp higher-frequencies. The design of the bottom of the speaker, a funnel-like acoustic waveguide, allows for 360-degree sound "flow," which is meant to allow you to hear a dependable and consistent sound no matter where you place your speaker.
Three microphones listen for your voice commands or those of up to five other household members, and a fourth microphone turned inward increases the ability of the speaker to distinguish between voice commands and the sounds coming from the HomePod mini itself, which is a huge bonus when compared to Amazon's smart speaker products. I struggle daily with having to shout over my Echo Dot when it's blaring music, just to get Alexa to listen up.
Even the external seamless mesh is designed with your enjoyment in mind: Apple insists the material won't interfere with the quality of the sound coming out of the smart speaker.
Play Anything, Anywhere
By now I'm used to having to awkwardly start and stop my music, podcast, or phone call when I pair to a new device. The HomePod mini should make those synchronization issues a thing of the past. Users can simply bring their playing device relatively close to the HomePod mini, and the speaker will pick up the sound without missing a beat. Flawless transitions and syncing alone will be enough to excite regular users of other smart speakers as long as it works the way it's supposed to.
What's more, you can pair two HomePods to give you a left and right stereo experience, or you can play different media on individual speakers throughout the house, from the same streaming device—a feature that's fully unique to the HomePod mini. The baby can be sleeping to ambient sounds while another user enjoys a podcast in another room, and yet another device plays an audiobook somewhere else, all streaming from one device.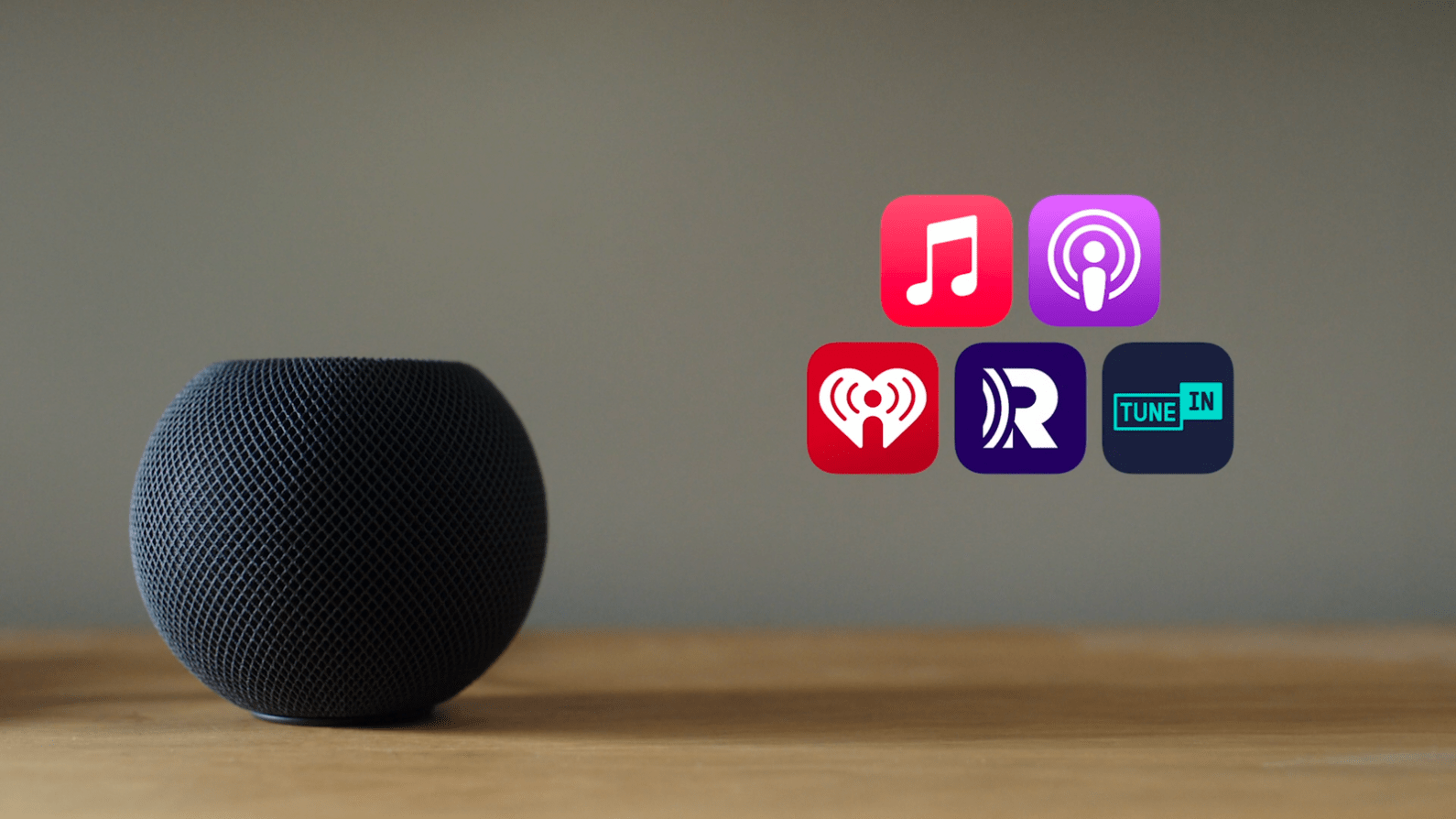 How Does the HomePod Mini Compare to Other Smart Speakers?
While the $99 price tag is likely the biggest selling factor, there are quite a few other promised features to wow consumers beyond just the more budget-friendly cost. Long-time smart home users and newbies alike will enjoy the My Home accessibility in the Home app, which is designed to allow for full control of your smart home devices such as lights, garage door, front door camera, and thermostat whether you're at home or away. Other details like intelligent audio tuning, family features, supposedly seamless syncing, and even outer mesh that won't cause vibrating sounds when you play music loudly may convince you to pop for the HomePod mini. 
If you're more budget-conscious and aren't already a user of a lot of smart home devices, you may get along just fine with a cheaper speaker, such as Amazon's Echo Dot. However, if you're willing to spring for a slightly more expensive option to get far-superior sound and you're interested in integrating more of your home's features with your HomePod and Siri, there's a good chance you'll be pleased with the result.