By

Mike Riley
Fri, 01/10/2020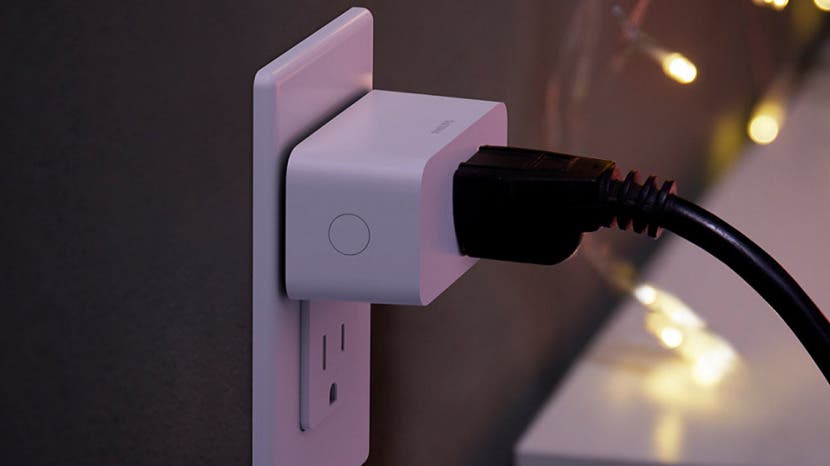 Apple's HomeKit works wonderfully for smart home automation needs, as long as you stay within the Apple ecosystem.  However, if your smart home houses people with mixed technology preferences like mine, getting everyone to agree to a single operating system platform may be a futile exercise. Fortunately, the Philips Hue home automation lighting technology works on iOS, Android, Windows, macOS and even with smart voice assistants like Apple Siri, Amazon Alexa, and Google Assistant as a consequence of the stand-alone base station that controls its smart home hardware. Because of this unique positioning and large market share, Philips has begun branching out beyond smart light bulbs into more elaborate lighting and even smart power outlets. This article reviews two recent additions to the Philips Hue product family.
Related: Buyer's Guide 2019: Smart Home Devices for Safety, Security & Energy Savings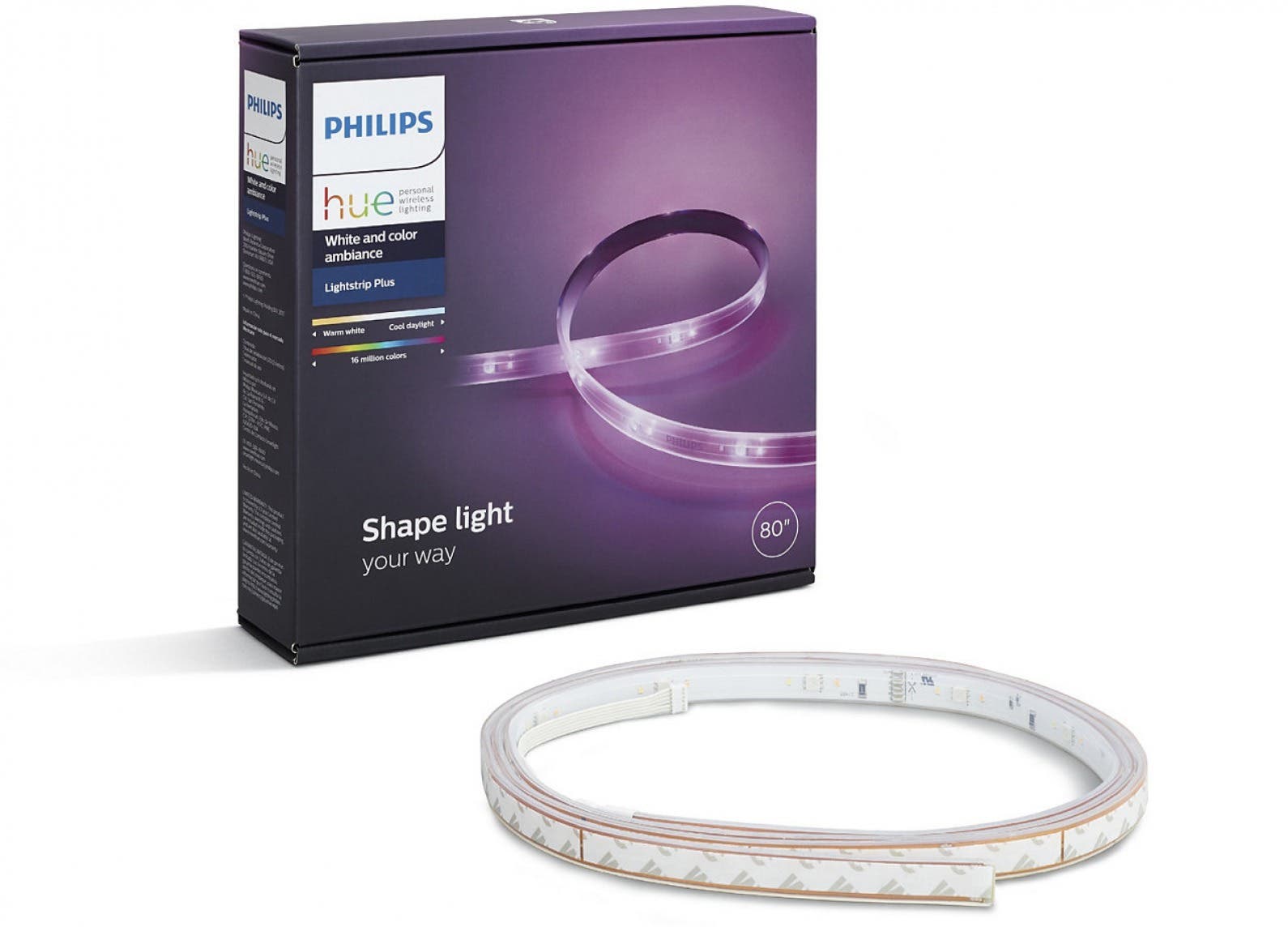 One of the lighting products I swapped out of my Apple HomeKit-exclusive smart home setup was Eve's Energy Strip, which I favorably reviewed a few months ago. The Philips Hue Lightstrip Plus is twenty dollars cheaper than Eve's light strip, though that cost is offset by the fact that the Hue lightstrip requires the Hue bridge base station to operate. Assuming that dependency was satisfied with a previously purchased Hue starter kit, connecting and configuring the light strip via the Philips Hue app is as simple as plugging in the power strip and adding the discovered accessory to a designated room. If an existing Philips Hue bridge is already associated with Apple HomeKit, the light strip (and any other Hue-powered product) will simply show up once its added to the room and lighting configuration via the Hue app.
Dynamic color selection, luminosity, and scheduling on and off times via the free Hue app (or other Hue-compliant third-party apps) was straightforward, with the whole process of setting up, linking, and configuring the light strip taking less than ten minutes. Now my family can turn on and off the lighting by asking Siri or Google Assistant or tapping their Android or iPhone to do so.
Pros
Easy installation and operation
Bright and colorful LED lighting
Works with various operating systems, devices and smart assistants
Cons
Requires Hue bridge (sold separately)
The light strip brings a polished, modern look to a room, and can even be extended further by simply connecting additional light strips to the light strip's end connector. But what about controlling appliances such as room fans, portable heaters, radios and other consumer electronics?  Philips has added a smart power plug to its catalog to handle those use cases.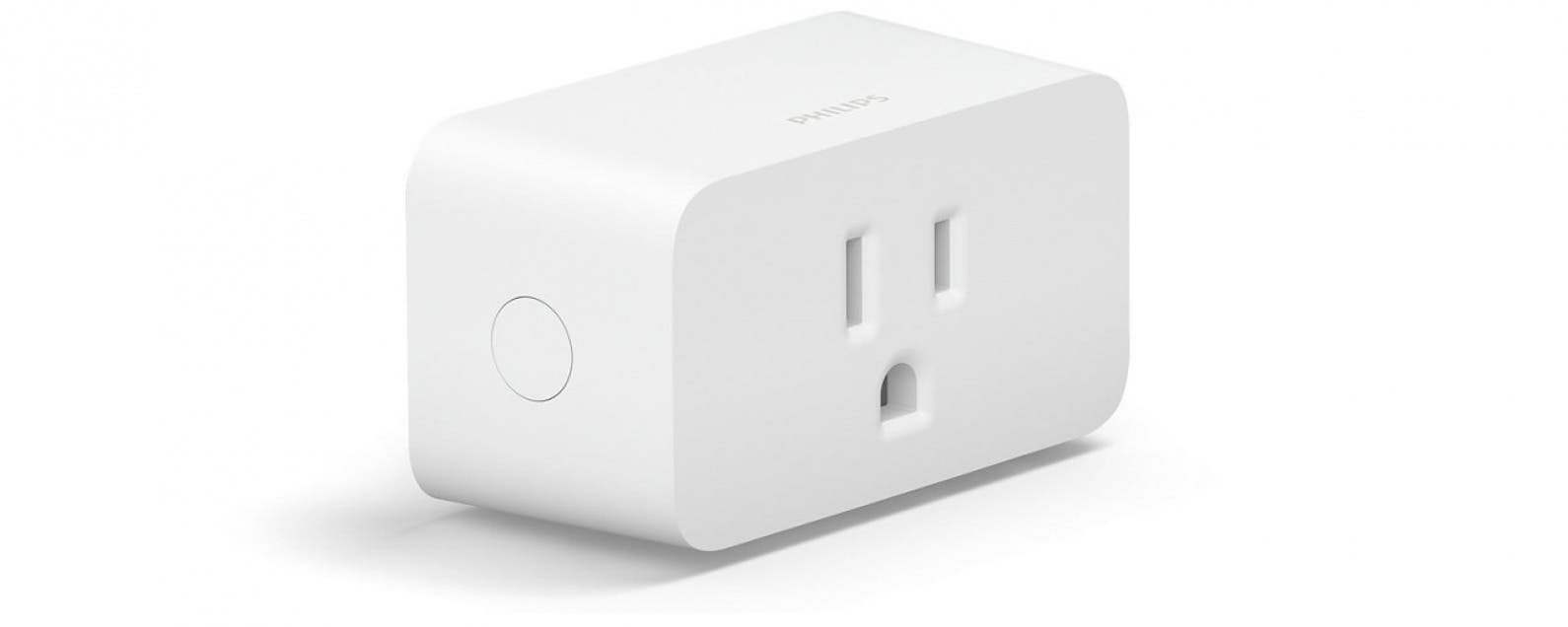 The Hue Smart Plug is a 120 volt, 15 amp power outlet that can be controlled to turn on or off via the Hue app or other Hue-connected services. It took longer to unbox and unwrap the protective packaging around the hardware than it did to plug it in and identify and configure the plug via the Hue app. Operation is quite binary, the plug is either on or off and can be toggled accordingly via the app or the aforementioned voice assistants.  The side of the plug also has a push button on/off manual switch in case the Hue bridge is offline or unreachable.
I put the smart plug to use by powering up an old Arduino project I use to operate an even older television.  Rather than leave the Arduino powered 24/7 on the rare occasion I need it to turn on the TV, I simply assigned the Hue smart plug to the Arduino and called it "TV" in the Hue app. When I ask Siri to "Turn on the TV", the smart plug turns on, thereby turning on the Arduino and blasts the IR transmitter codes to power on the TV. The only oddity is that when I tell Siri to "Turn off the TV," it doesn't really turn off the TV, but rather the Arduino that sends the IR control codes via the IR transmitter.
While everything with Hue's Smart Plug "just works," it is a tad on the pricey side compared to other Hue-compliant smart plugs on the market. For example, several third-party Zigbee-compliant smart plugs that work with the Hue bridge sell on Amazon for almost a third of the cost of the Hue Smart Plug. Granted, these third-party solution might not have the same level of quality control and 100 percent compatibility promised by Hue, but if its simply a matter of on or off, there really isn't a lot of proprietary complexity inherent in these third-party alternatives.
Pros
Easy to install and operate
Works with a variety of lamps and appliances
Small size compared to other smart plug accessories
Push button on the plug for manual on/off selection
Cons
Requires Hue bridge (sold separately)
Expensive compared to third-party Zigbee-compliant power outlets
Final Verdict
Overall, if you're looking for a cross-platform capable smart lighting and electrical solution for your home, the Hue line is rapidly expanding to meet a number of home automation scenarios. If you're entirely an Apple home, Hue's alternative might not be required.  But if you're a typical modern family with a menagerie of modern tech devices, the Philips Hue platform is solid, stable, and simple to operate from wherever and however you like.