By

David Averbach
Updated 12/03/2019
Whether you're looking to buy your first smart home device or adding to your collection of smart home accessories, our 2019 Buyer's Guide has lots of great options for you to explore. Whether you'd like a smart thermostat or a smart lock, an app-enabled leak detector, or a doorbell camera, we've reviewed the best security, safety, and energy-saving accessories for your home. 

Belkin's Wemo can make almost any appliance a smart appliance. It was one of the first smart plugs on the market and is still one of the best. It is pretty low cost, integrates with HomeKit, is easy to set up, and works reliably. I have my Wemo Mini connected to a space heater in the bathroom; it's programmed to automatically kick in a few minutes before my alarm goes off in the morning, so my bathroom is nice and warm by the time I wake up. Make sure you test each accessory before buying a Smart Plug for it, though; as some won't automatically turn on when plugged in, and therefore aren't compatible.
It may seem like $119 is a lot to spend when many smoke detectors cost less than $20, but the Nest Protect has a lot of excellent features that help justify the price. The most important is that it will notify you remotely on your phone if it detects a fire. As a homeowner with a dog, I've heard enough horror stories about fires to feel grateful for the peace of mind. The smoke detector will also tell you when its battery is low, so there's no more waking up in the middle of the night to sleepily climb a ladder and change the battery while your partner covers their ears (do I sound bitter?).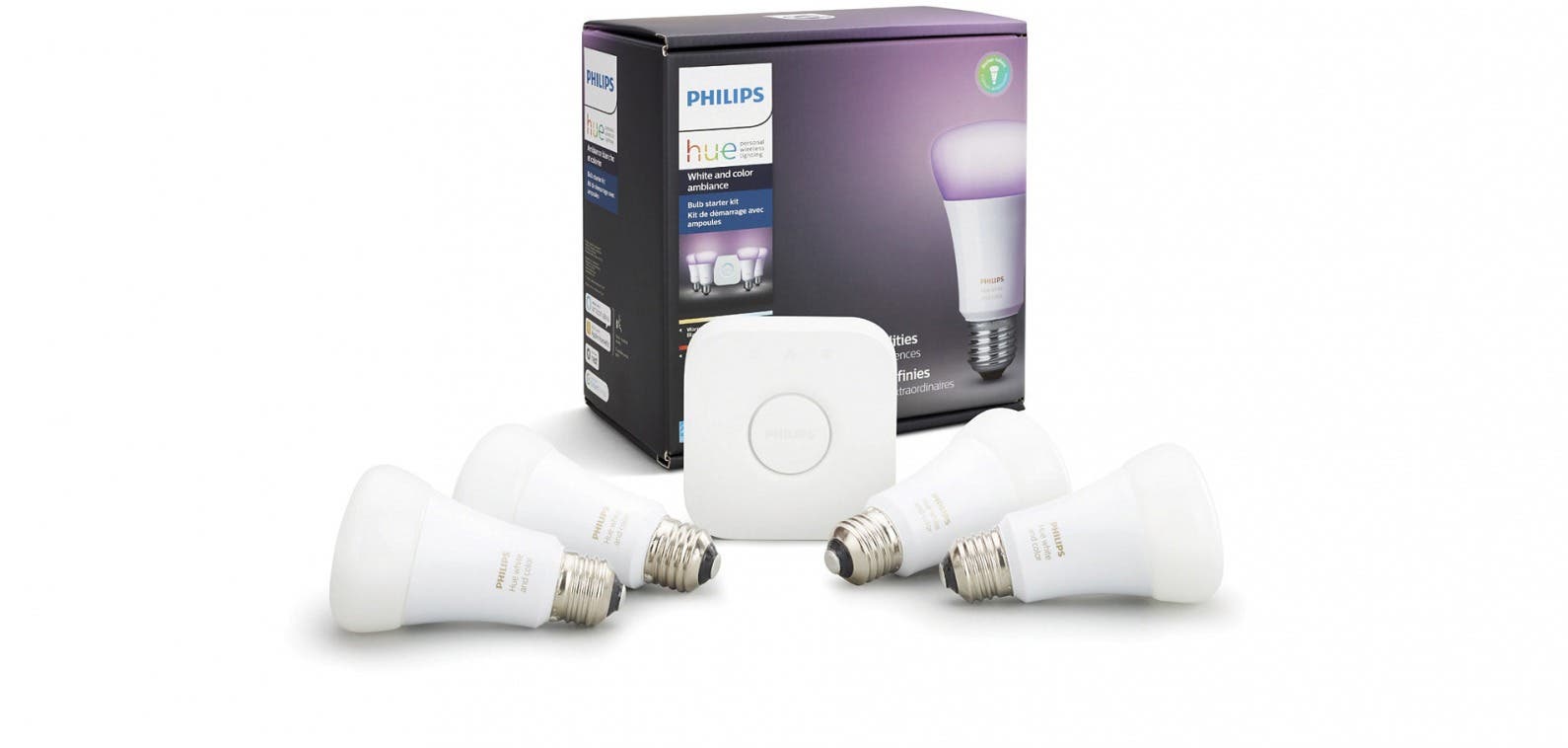 I've found Philips Hue to have the most reliable smart lights I've tested. They offer a large range of lighting options for different price points, all of which work together and connect to HomeKit to integrate with all your smart devices. Even though they're a little more expensive, I particularly like the colored lights. Adding a little pink or blue can make a room feel more cheerful and having a warm orange light when I'm relaxing before bed is really nice. The more lights you purchase, the easier it is to take advantage of the smart features. For example, it's convenient to say, "Hey Siri, turn off all the lights" when you're going to bed, but that only works when you have a whole house full of smart lights, which can get quite expensive.
Editor's Choice: Best Smart Home Device
The first smart home product that I ever installed was a thermostat. I love how smart thermostats make the tedious task of managing home temperature easy and fun. My choice for best smart thermostat is the Ecobee for the second straight year. The Ecobee has a built-in Alexa speaker and is HomeKit compatible, so you can control it using Siri or Alexa. It's really nice to be in my bedroom and ask my HomePod to adjust the temperature. Finally, Ecobee added smart sensors this year that you can place in different rooms in your house. The sensors detect room occupancy and temperature in order to adjust the thermostat based on the room you're in rather than where your thermostat is. I have an older house with inconsistent room temperatures, so this is my favorite feature.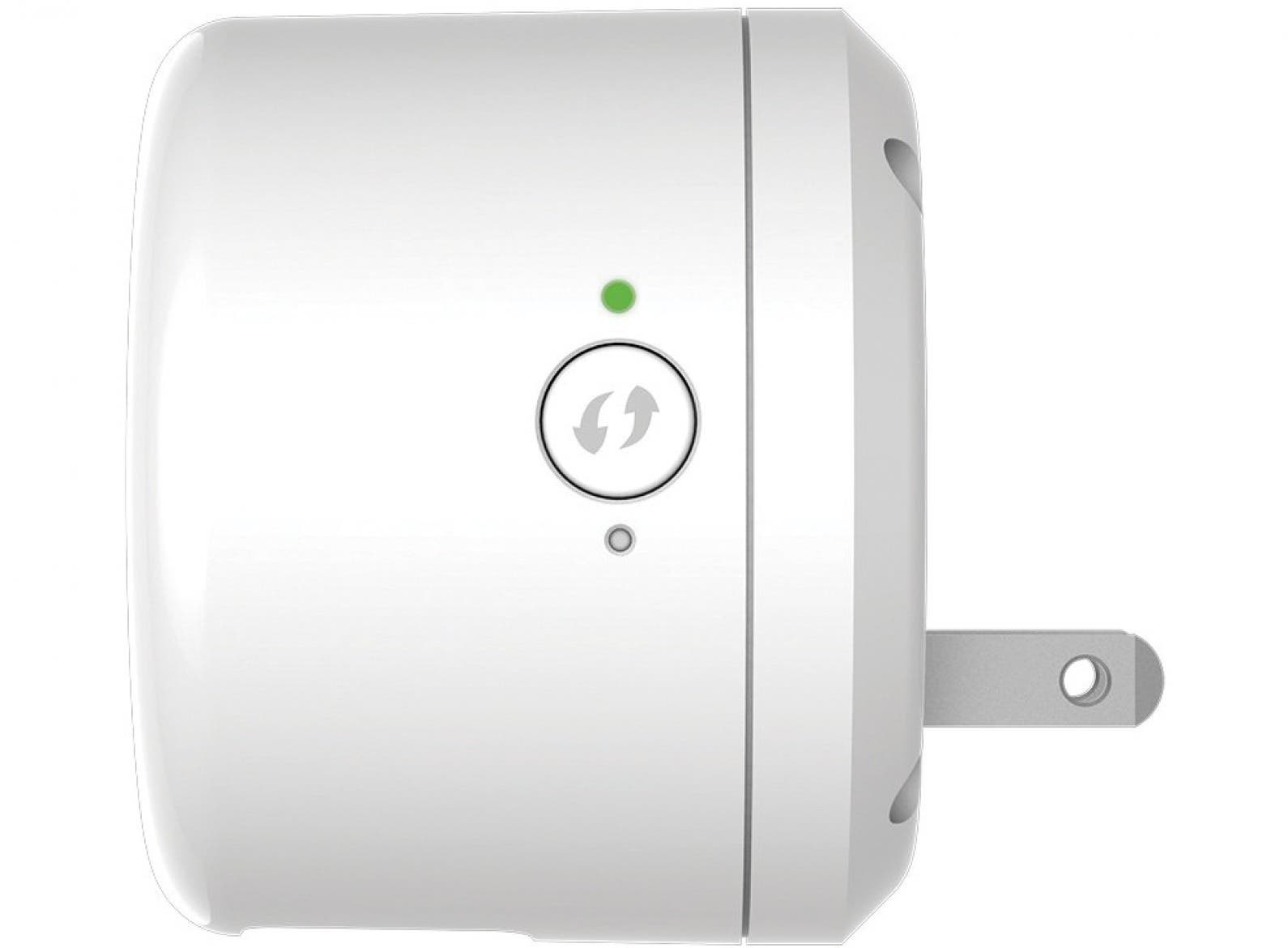 The Mydlink smart water sensor integrates with HomeKit and connects via Wi-Fi to notify you of a water leak in your house. My basement frequently floods in the spring, and it can take me a while to notice. This detector helps me catch floods early without having to check my basement every time it rains. Just plug the sensor in, and put its long wire on the floor in the area you want monitored. The companion app will send a push notification to my iPhone if a leak is detected, and a loud alarm will sound if I'm not near my phone.
Smart Home Security Made Easy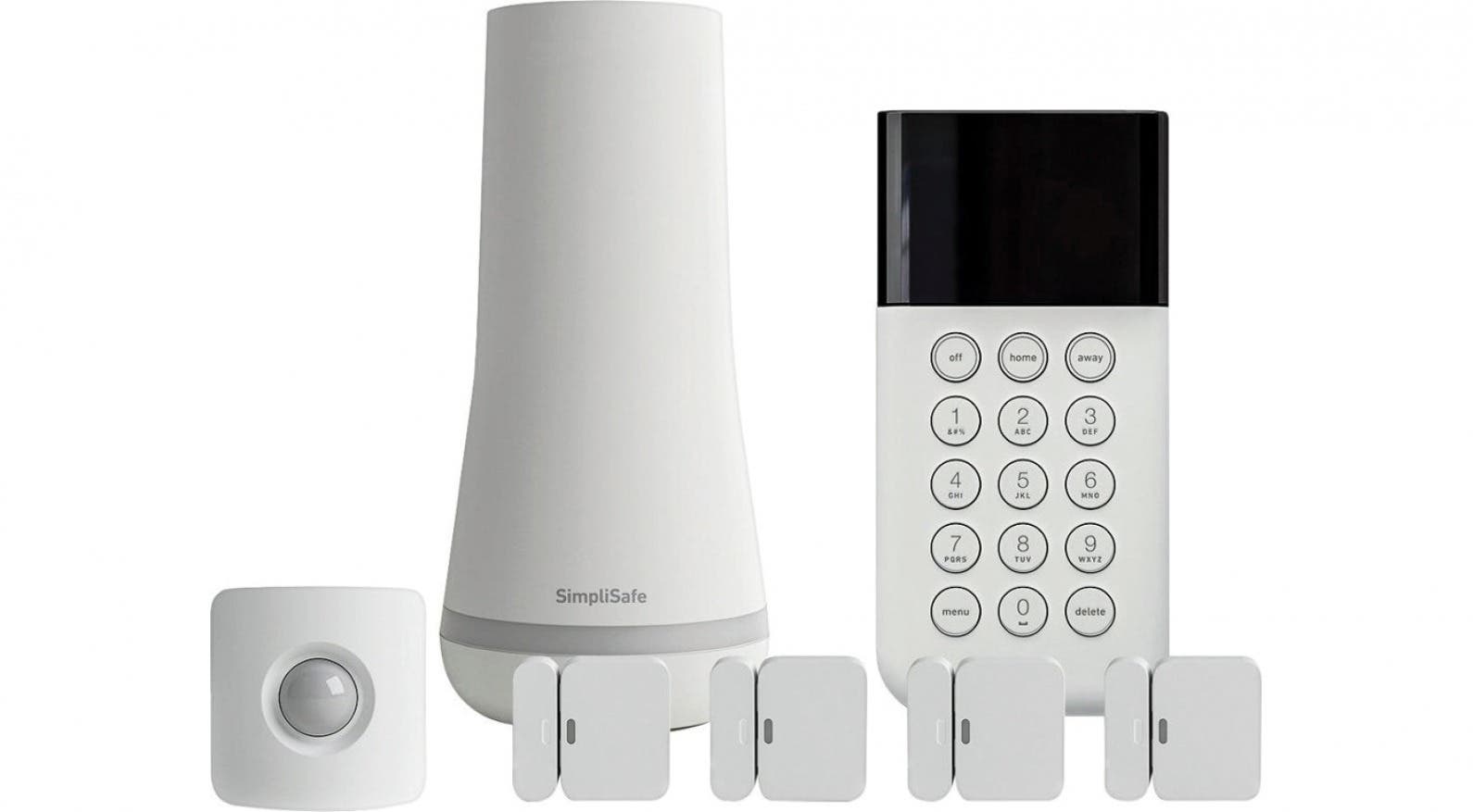 I live in a safe neighborhood in a small town, and even so, it feels really nice to have extra security. The SimpliSafe kit comes with three entry sensors, a keypad, a motion sensor, and the main hub. It's easy to set up; it only took me half an hour and doesn't require a monthly contract. SimpliSafe has a lot of extra accessories that you can invest in as needed, such as a broken glass sensor, security camera, and keychain fob. While I like that I can turn it on or off from my iPhone, this is one of the few products in this roundup that doesn't integrate with HomeKit, and there is a lot of room for improvement when it comes to adding more robust smart home features.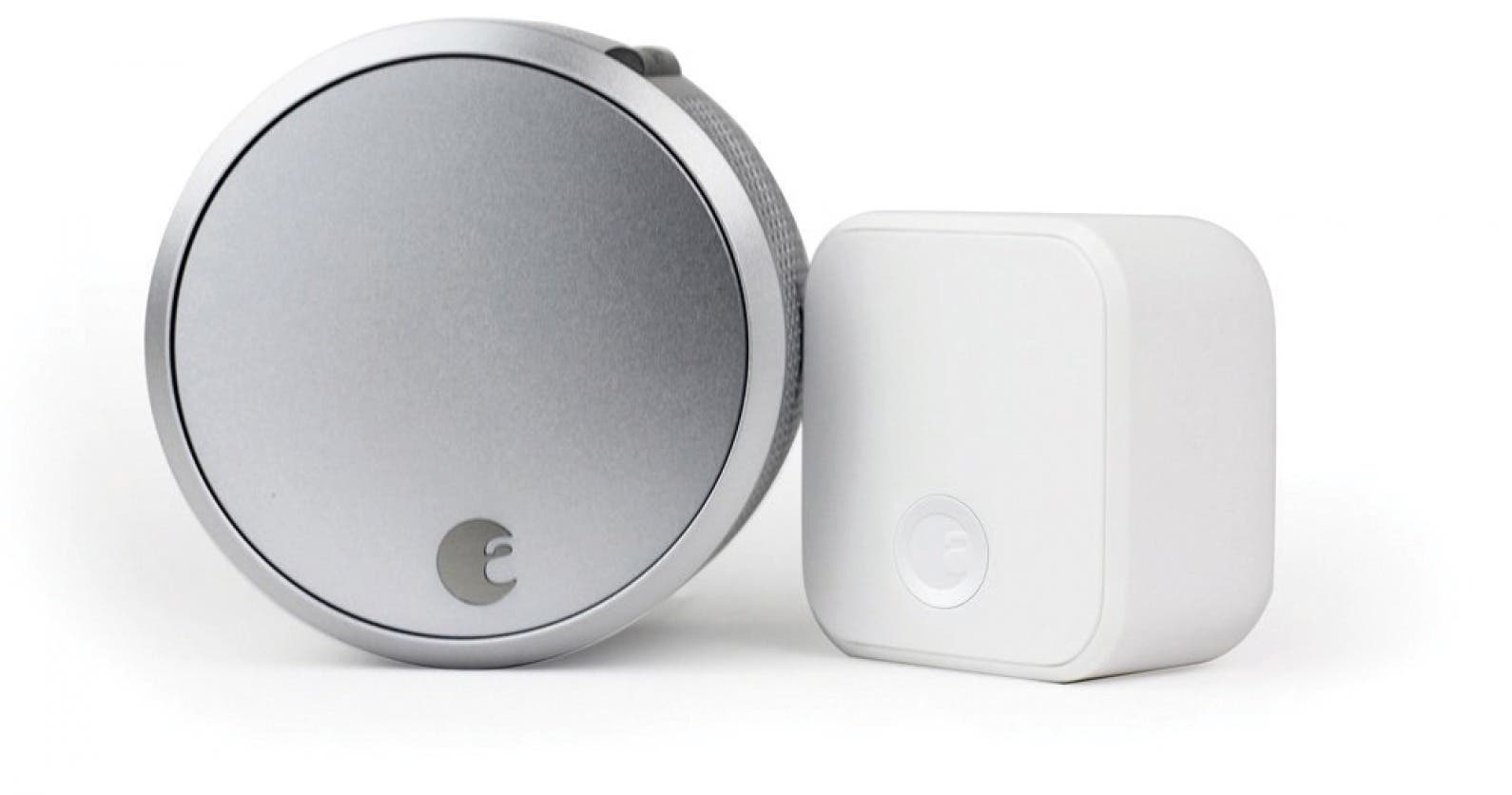 This smart lock detects your location via a companion app on your iPhone and automatically locks and unlocks your door when you leave and reenter your house. It can be easily retrofitted to most home locks. The August Smart Lock integrates with HomeKit so that you can ask Siri to operate it along with other smart home accessories, allowing you to do things like automatically shut off all the lights and lock the front door when you say, "Siri, goodnight." I recommend splurging for the August smart doorbell and keypad to go along with the smart lock as they are handy when you have guests.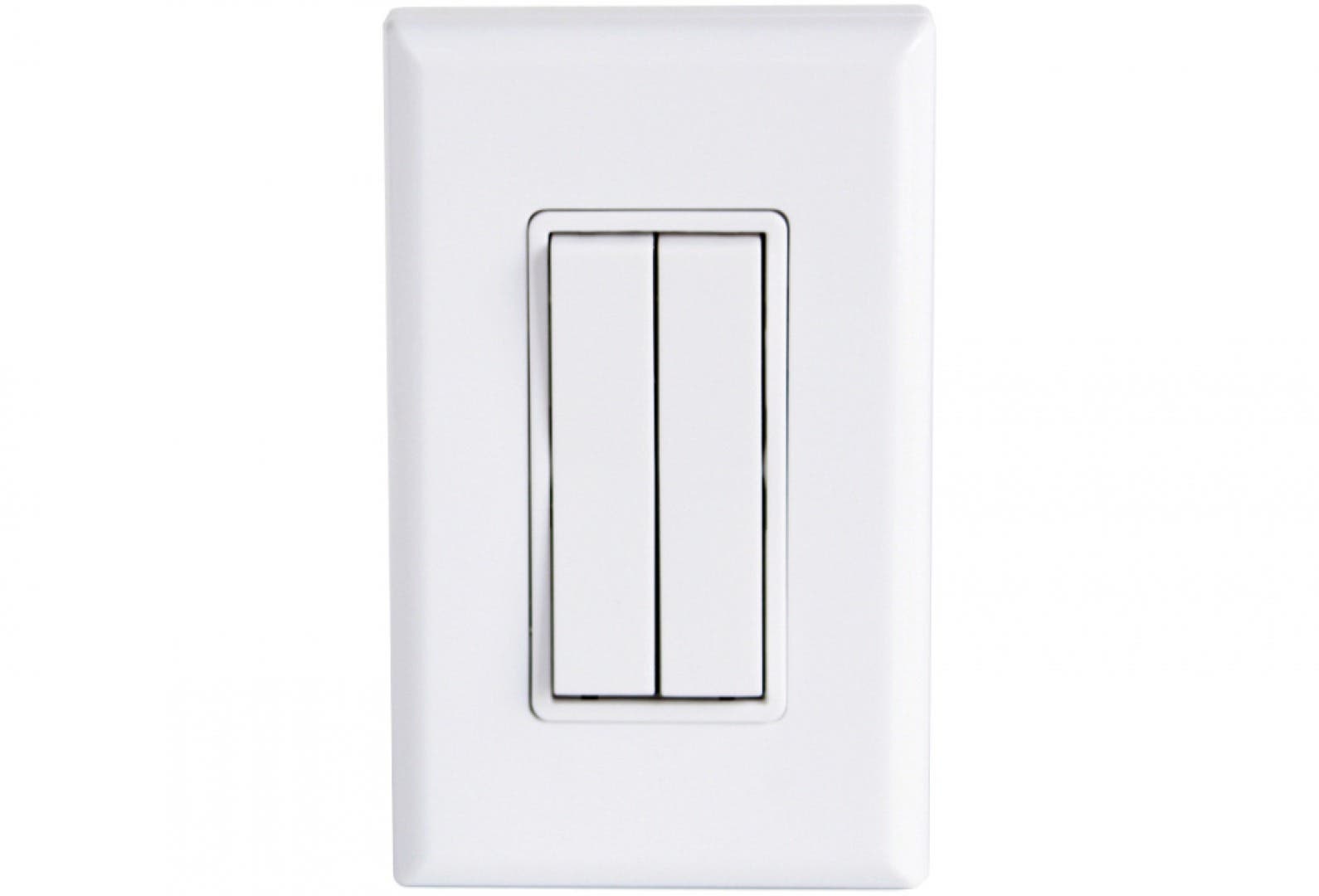 The biggest problem with smart lights is dumb (a.k.a. standard) light switches. To control smart lights from your phone, the light switch needs to be turned on at all times. This creates a lot of problems, because there are often kids or guests in the house who can't access HomeKit. There are also a lot of times when a physical switch makes more sense. I feel pretty silly carrying my phone at night, asking Siri to turn on and off the lights as I walk through the house. Smart switches solve this problem by providing a physical control for your smart light. RunLessWire is my favorite smart switch I tested. As the name implies, it doesn't require any electrical wiring and doesn't run off of a battery. Instead, it generates power from the click of the switch as you turn lights on or off. It comes with a kit for replacing your standard light switch. I just put mine on the nightstand and can now control the lights in my room and closet from my bed.
This smart doorbell brings an additional level of security to our home. It has a built-in camera, microphone, and speaker, allowing us to talk to guests at the door from our iPhones; particularly convenient if you don't want to answer the door, or if someone visits when you're not home. The RemoBell S also has a built-in motion detector and will notify you whenever someone is outside your house. It records a 30-second clip when motion is detected and stores it in the cloud for three days for free.