By

Sarah Kingsbury
Updated 11/15/2021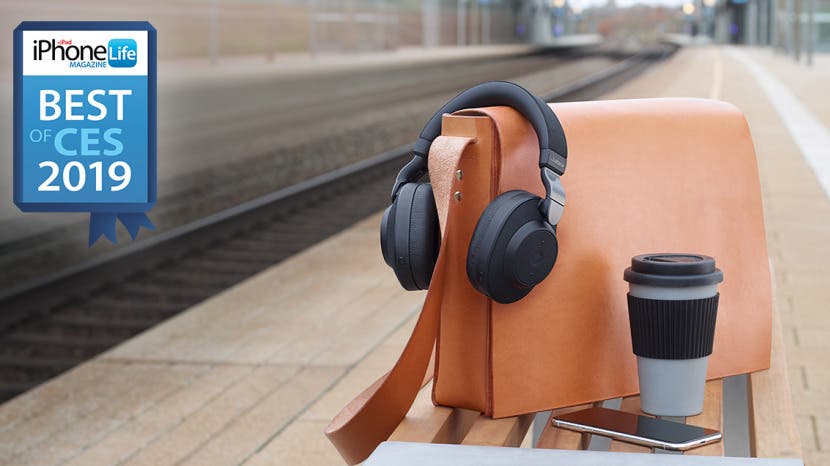 Every year, our team of editors comb the far reaches of the Consumer Electronics Show in Las Vegas to find the best new technology for iPhone, iPad, and Apple Watch users. The following Best of CES 2019 Awards go to the most forward-thinking and useful iOS gear coming to market this year.
Related: Best of CES 2019 Podcast: The Coolest New Technology Announced This Year
CEO David Averbach and Editor in Chief Donna Cleveland show off the award winners. Video shot and edited by Rheanne Taylor. 

Discover your iPhone's hidden features
Get one daily tip each day (with screenshots and clear instructions) so you can master your iPhone in just one minute a day.
Here, in no particular order are iPhone Life's 2019 Best of CES winners. Please note that while a couple of the award winners are or have been iPhone Life sponsors, the editorial award selection process was independent of our advertising department; we just really like those particular products! Additionally, all product names and prices in this list are as accurate as possible, but may change as manufacturers bring them to market.
Television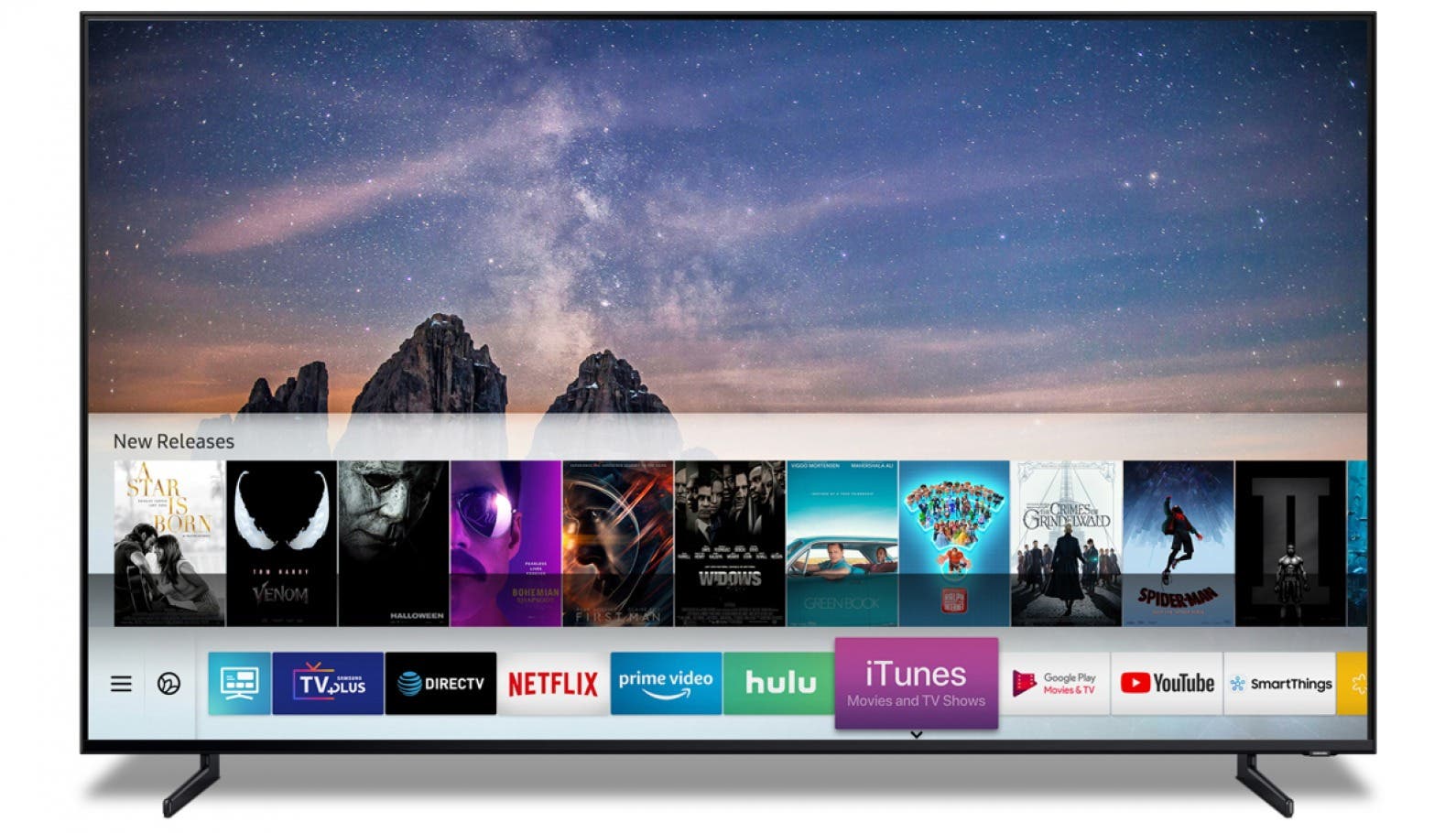 Available Spring 2019. This year Samsung announced the upcoming release of multiple Samsung TVs with Apple AirPlay 2 built in. Finally iOS users will be able to broadcast directly to their TVs without a dedicated Apple TV unit connected via HDMI. LG and Vizio made similar announcements at this year's CES, but only Samsung will have an on-screen iTunes Movie & TV app that let you buy or rent movies via iTunes. If you just bought a Samsung TV, don't worry; 2018 models will have firmware update options so you won't have to upgrade to a 2019 model to take advantage of the new AirPlay 2 feature. While Samsung's TVs won't be able to play Apple TV games and run Apple TV apps the way a dedicated Apple TV box can, they can function the way most people use an Apple TV—to use AirPlay and to stream movies—so they could eliminate an extra purchase and make Apple devices more useful in the boardroom.​
Car Mounts
Available early Q2. The Easy One Touch Connect is the first car mount with Alexa built in. We love the combination of iOttie's smartphone mount with its easy-to-use lock-and-release mechanism and the Alexa app. Drivers will have access to over 70,000 Alexa skills, which means you can use Alexa to get directions, weather, music, or control your smart home right from the car. We got the chance to see the dash mount model at CES, but iOttie will also release vent and CD mount options. 
Available summer 2019. We've tested our share of car vent mounts, and have discovered many fatal flaws. They tend to be floppy, leaving your phone at a drooping angle; block the airflow from your vent; and to not hold your phone securely, flying off the mount when you turn the bend. Enter the MagicGrip! Its swivel design lets you position your phone away from the air vents, and its phone holder senses your device and automatically tightens around it, no magnetic parts needed. We appreciate how Scosche paid attention to customer concerns with this product and addressed all potential nuisances.
Charging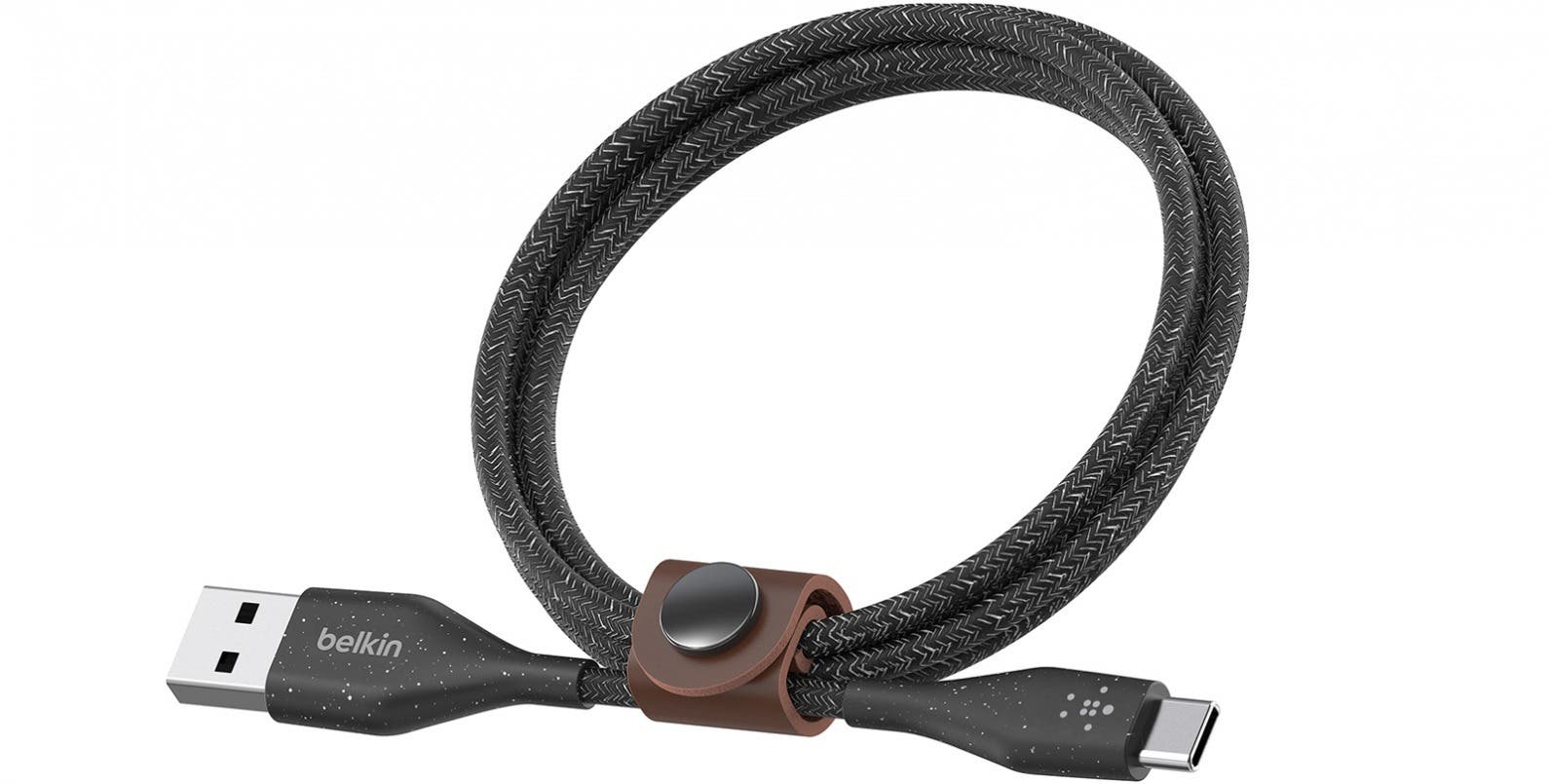 Available spring of 2019. Apple just came out with Made for iPhone (MFi) certification for USB-C to Lightning cables that allow you to fast charge your iPhone in less than a half hour. While many companies at CES debuted these fast charging cables, Belkin's line had the highest-quality construction. Each cable's inner layer is made of the same material as Kevlar, and is wrapped in a braided nylon exterior that comes in a variety of natural colors. The cables come in 4-, 6-, and 10-foot options. Best of all, Belkin offers a five-year warranty, so you don't need to worry about fraying or breaking.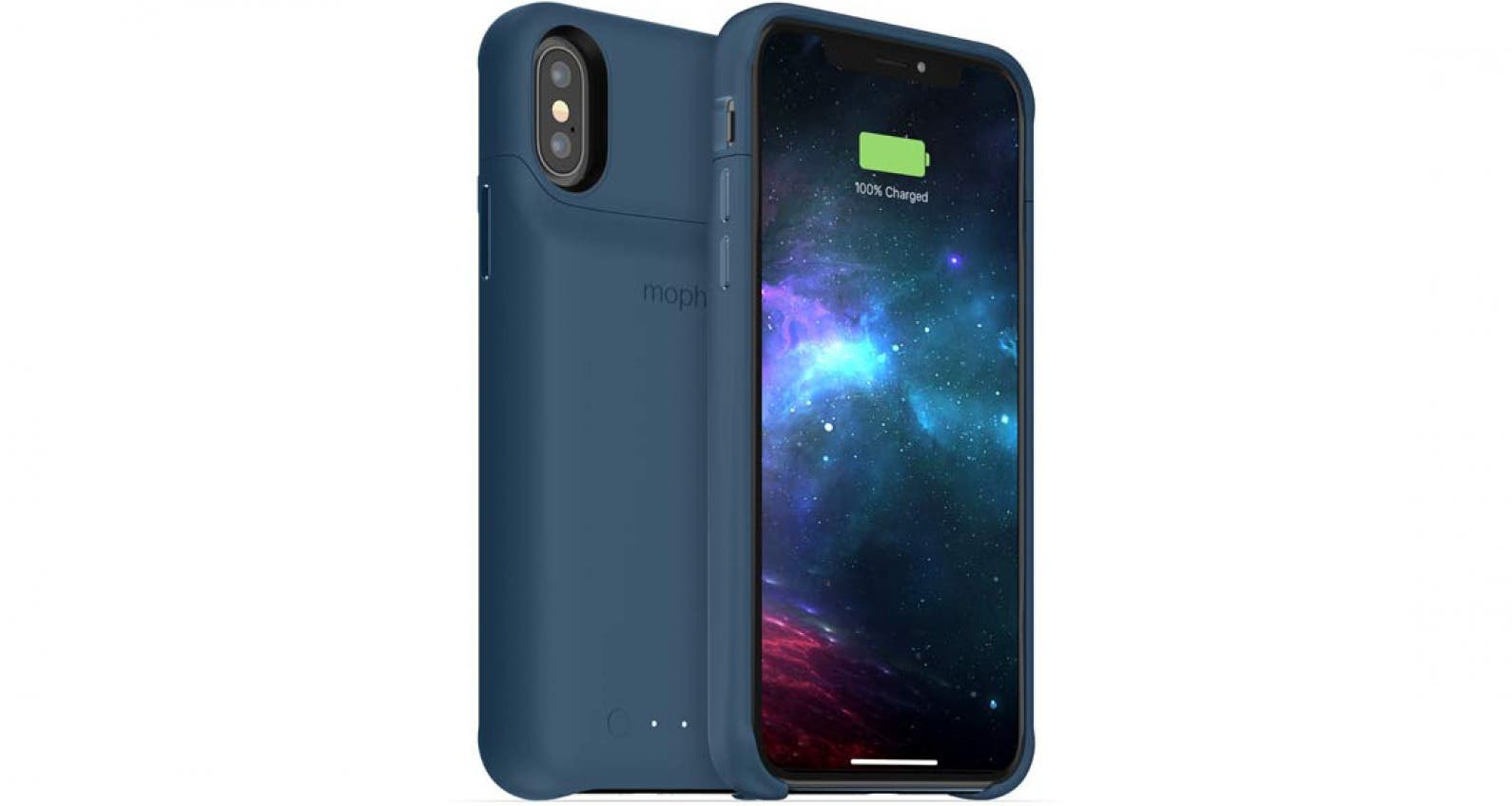 We love the convenience of battery cases, but not the bulk it adds or the fact that it uses the Lightning port. Mophie has addressed both of these common battery case issues with the Juice Pack Access. This wireless battery case keeps your Lightning port free while wirelessly charging your phone using Qi technology, leaving the bottom of the phone exposed. The result is a shorter case overall without any obstruction of the Lightning port or speaker. Plus you can charge the Mophie Juice Pack Access wirelessly, making the gadget a completely wireless solution all around!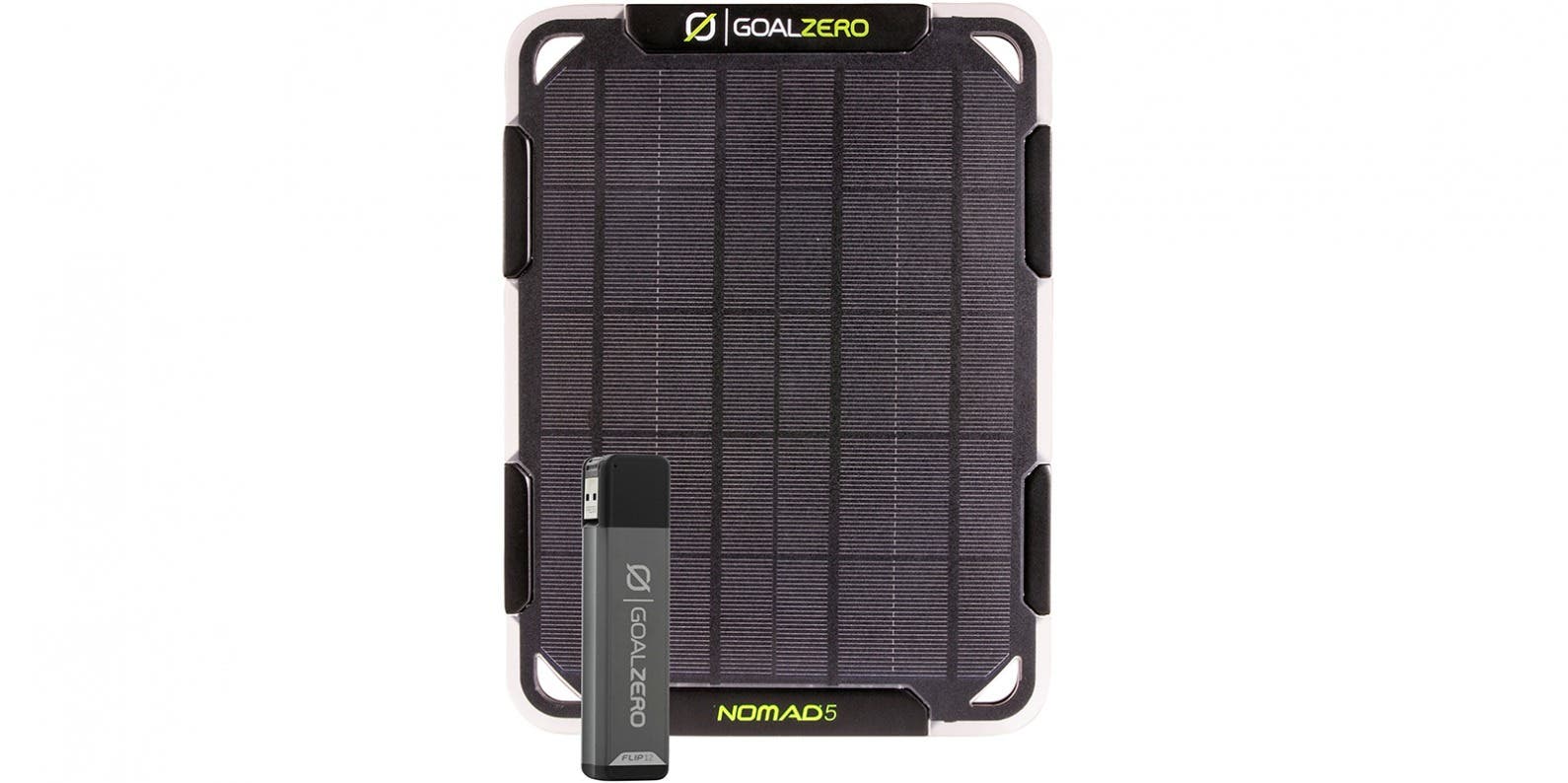 Available May 2019. Off grid doesn't mean phone free, which makes bringing along a solar charging option for your iPhone a must. And when you're trying to pack light, you'll want to avoid bulkier charging options and pack something like the Nomad 5, Goal Zero's smallest solar panel yet. It has one panel and can charge an iPhone in 6 to 7 hours on average. It also has a kickstand on the back so you can easily position it in the sun and attaches to a small power bank that you can buy separately from Goal Zero.​
Audio
Available June 2019. 1More really cares about sound over bells and whistles and we appreciate that.​ Not everyone is a fan of wireless headphones that have a neck strap (although some people prefer them), but the penta drivers have such insanely great sound that we couldn't ignore them. The headphones have five drivers, which allow them to power the lows, mids, and highs with precision. If you want in-ear headphones with out-of-this world sound and the convenience of wireless, keep an eye out for these headphones this summer. 
Available now. We love the awesome noise cancellation and incredible sound quality offered by these smart over-ear headphones. They have a dedicated noise cancelling processor so noise cancellation doesn't affect sound quality and the headphones sense your activity and adjust ambient sound settings automatically. This pair of over-ear headphones beats 1more and Jabra when it comes to sound, but the price reflects that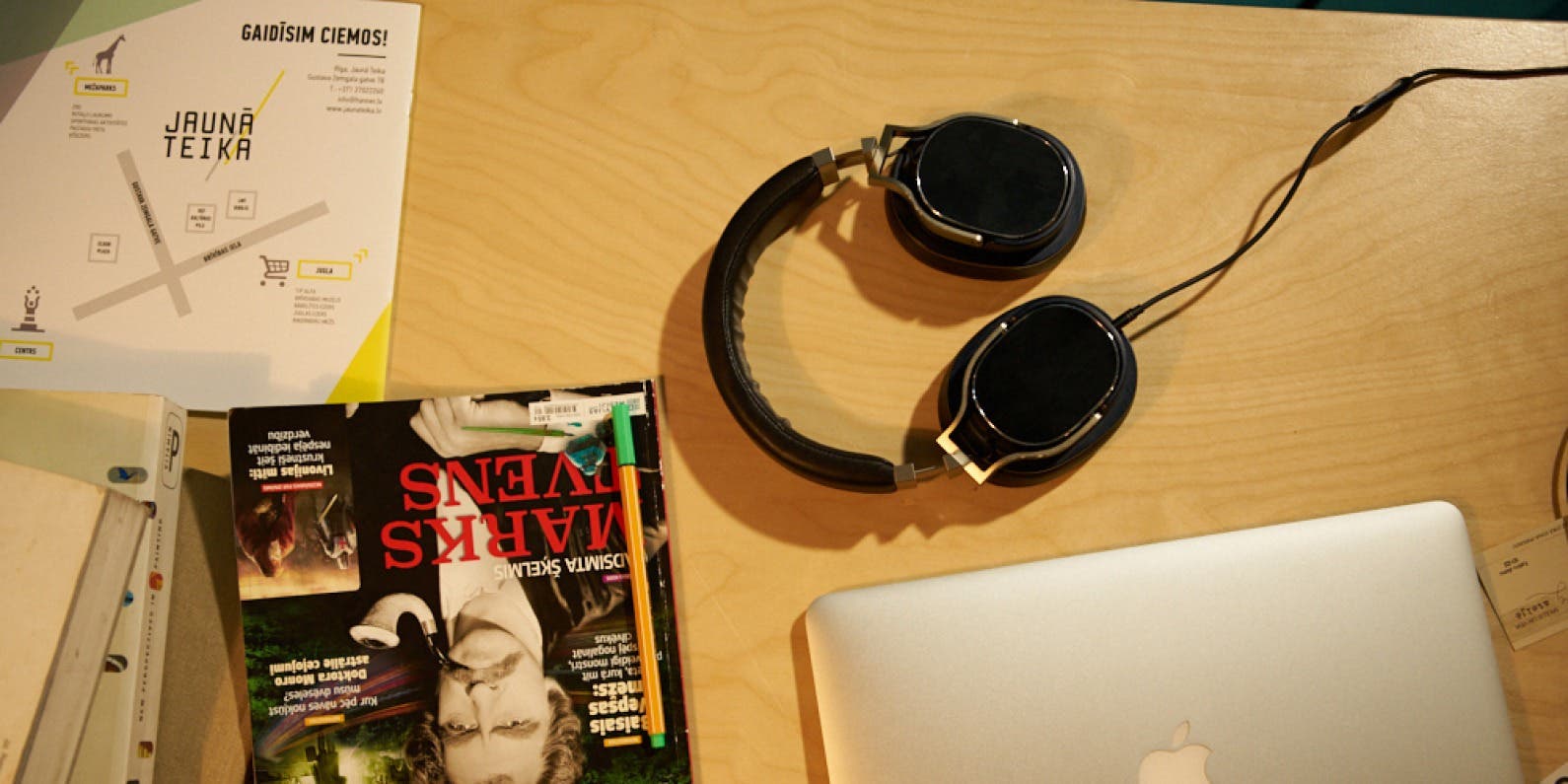 Your headphone budget may not always match up with your love of high-quality sound, but that doesn't mean you shouldn't get the best sound possible out of the headphones you own. The app makes it possible to get studio-quality sound on most popular headphone and earbud models by allowing you to calibrate your headphones and customize your sound preferences and hearing configurations.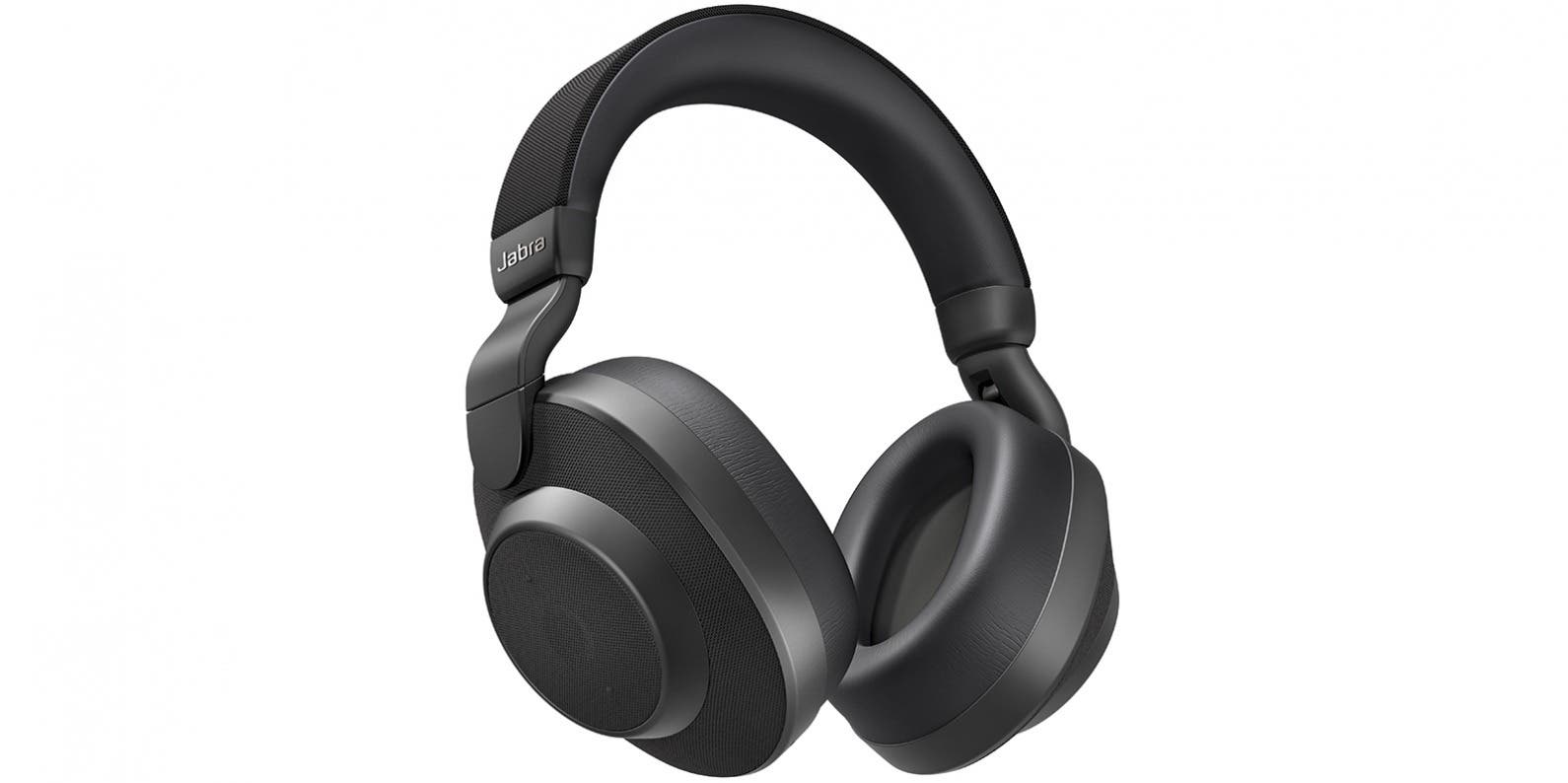 Available April 2019. These headphones check all of the boxes and then some, namely wireless connectivity, USB-C charging, active noise cancellation, 32 hours of battery life, soft over ear cups, attractive colors and materials, plus hands free Alexa (or Siri or Google depending on your phone) and AI to sense your surroundings and adjust noise canceling as appropriate. They're even dust and water resistant. Even on the noisy show floor at CES, they did a good job of blocking out the noise and highlighting the music.
Available now. The MIY app uses
Mimi Defined
technology to assess your hearing and find areas where you're hearing impaired. It has you take a five-minute test and then adjusts audio playback accordingly for a uniquely personalized audio experience. "Like eye glasses for your ears," is how Beryerdynamic describes it. They shared the story of a guy who had lost most of hearing in one ear and was able to hear things he hadn't in years thanks to this technology.​
Cases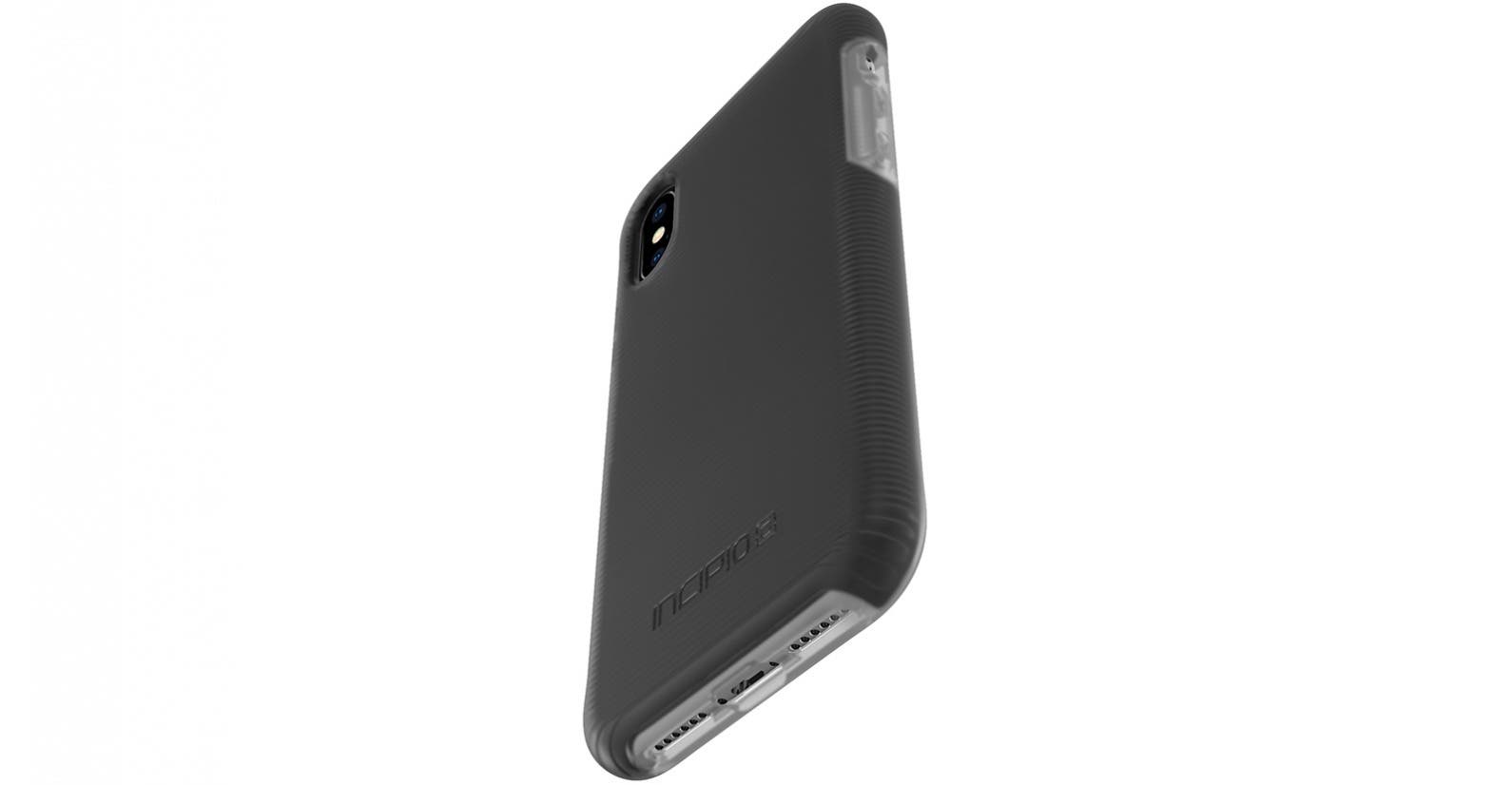 Available April 2019. This attractive, deceptively slim case is designed to protect your iPhone from drops of up to 11 feet. Incipio was able to acheive this level of protection in such a slim case thanks to the rubber ridges along the inside of the case that cushion the phone and absorbs shocks from impact, the specially contoured corners, and the raised bezel. The case comes in a variety of colors, so your iPhone looks good while staying safe.
Available now. X-Doria is focusing on fashion with this year's Defense line, featuring many iridescent colors reminiscent of the shiny beetles and butterfly wings that the company incorporated into its CES exhibit. The Ultra is X-Doria's most protective option in the Defense line, boasting 12-foot drop protection while still looking sleek and fashionable. The case is made of hard polycarbonate, soft rubber, and anodized aluminum and comes with a lifetime warranty.
This case brings together two of the iPhone Life editorial team's favorite things: high-quality cases from Otterbox and the convenience of PopSockets, which act as a grip and kickstand for your iPhone. This combo addresses the biggest drawback of using PopSockets: They can interfere with Qi-based wireless charging. Now, thanks to the Otter+Pop Symmetry cases, which come with built-in PopSockets called PopGrips, users get the best of both worlds. Plus, the PopGrips can be swapped out for different designs with a simple twist. The two companies, both based in Colorado, have licensing deals with entertainment firms such as Disney so customers should be able to find all kinds of designs that appeal to them.
Bags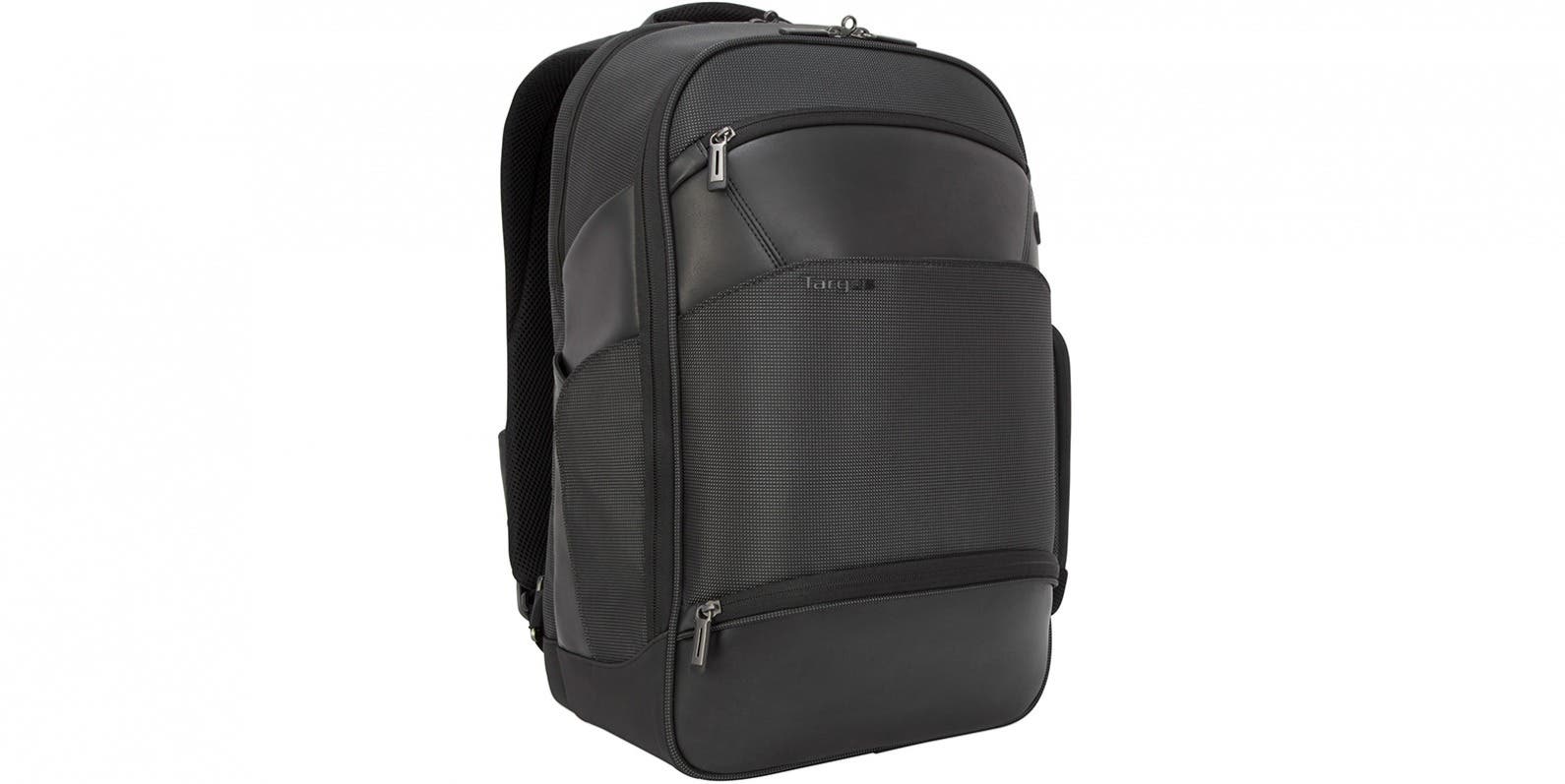 Available April 2019. Sure there have been backpacks with charging capabilities before, but they always involved a series of wires strung throughout the backpack and connected to a power pack. We love the Targus case because it has a unique slot that wirelessly charges a Qi-enabled phone and keeps it secure. Of course you can also run wires to charge your iPad or other gadgets but it's nice to have a dedicated spot for your iPhone for quick access and not have to think about plugging in a cable. Just remember to charge your backpack once in a while!​ Other features we love include an RFID blocking pocket and a trolley strap for convenient traveling.
Smart Home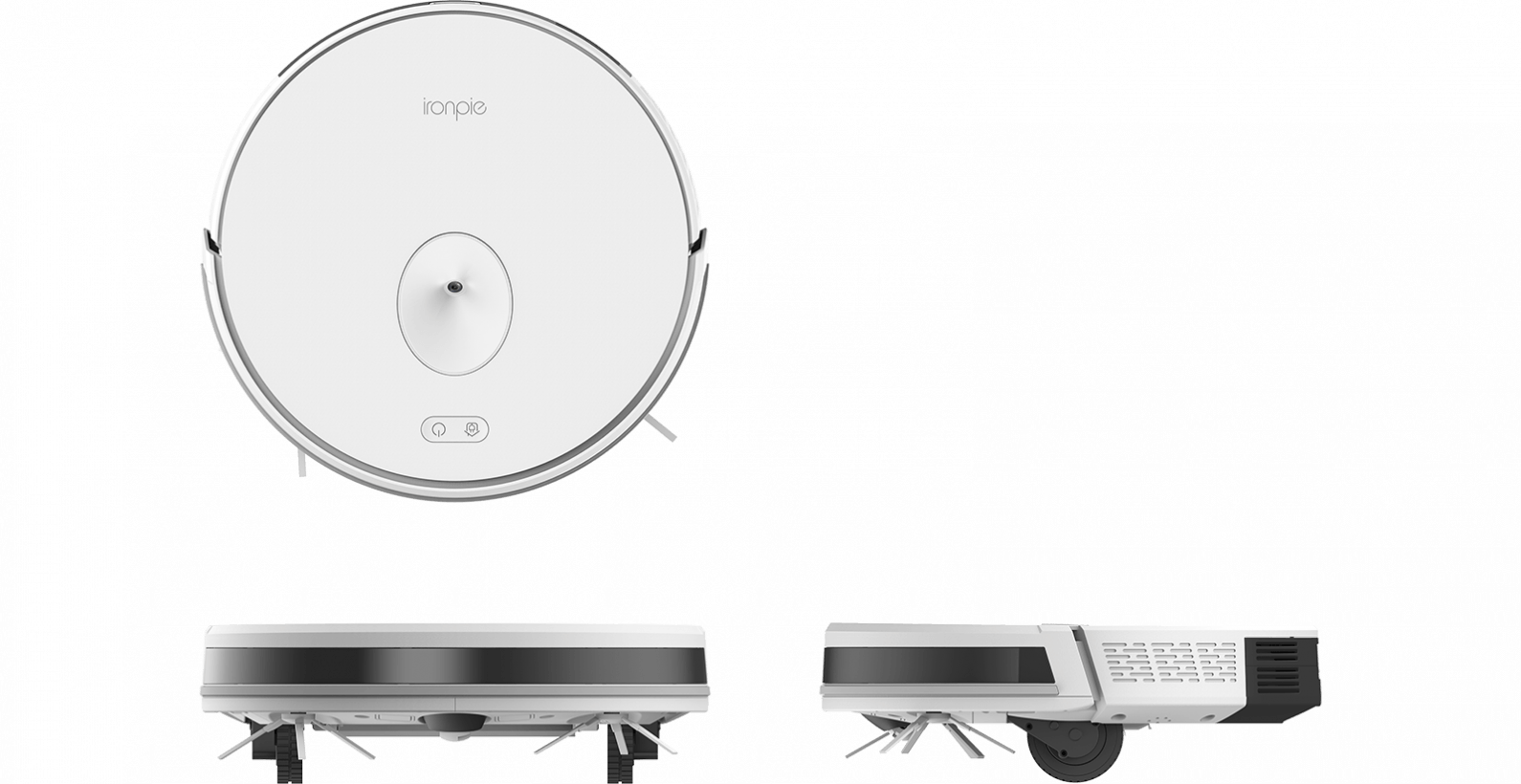 Ships February 2019. The Ironpie Robot Vacuum has all the features of Roomba, including powerful suction, but is much cheaper and can vacuum a room 10 percent faster because of its no-redundancy technology that makes sure it doesn't retrace steps. It can also double as a home security accessory thanks to the camera, which you can use to keep tabs remotely on what's going on in your house via the Trifo Home app.​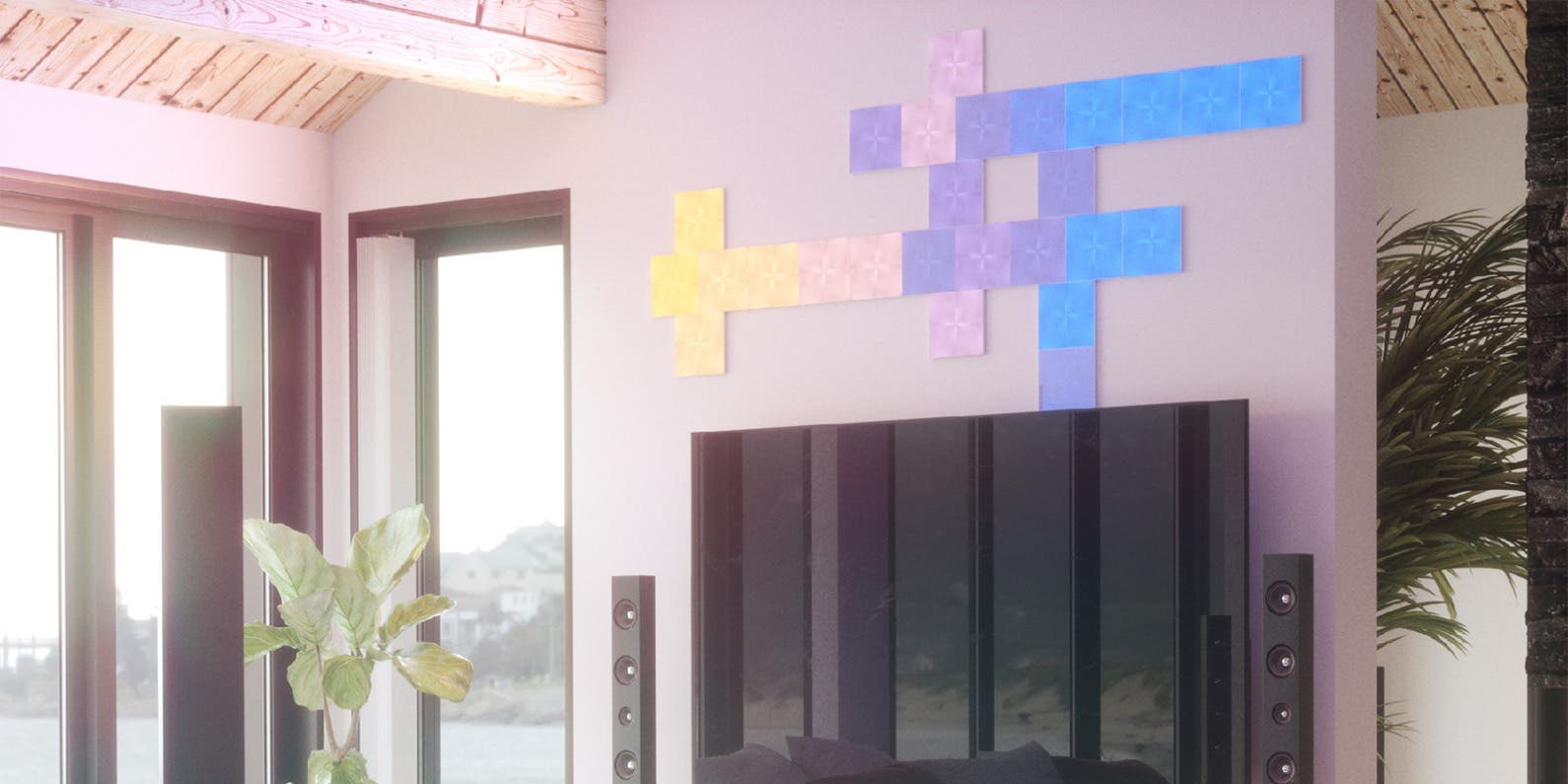 NanoLeaf Canvas Light Squares are HomeKit-compatible interlocking smart lights that mount to your wall in any number of fun and stylish configurations and have color changing capabilities and rhythm mode. NanoLeaf's latest Canvas light panels have improved functionality and are also now touch sensitive. You can personalize touch commands in the NanoLeaf app. These touch controls even allow you to play games on the NanoLeaf.

This Google Home and Alexa-enabled smart lock uses a 3D fingerprint sensor along with algorithm-based passcode tech to prevent people from breaking in to your home and allows multi-user access. The digits on the passcode screen display are randomly reshuffled each time you enter your passcode so people can't easily guess or memorize your passcode. The lock comes in a latch and deadbolt version. You can also unlock the deadbolt using the Lockly app. And you can unlock with Alexa. We especially like that the 3D sensor makes a nice backup should the proximity sensor stop working.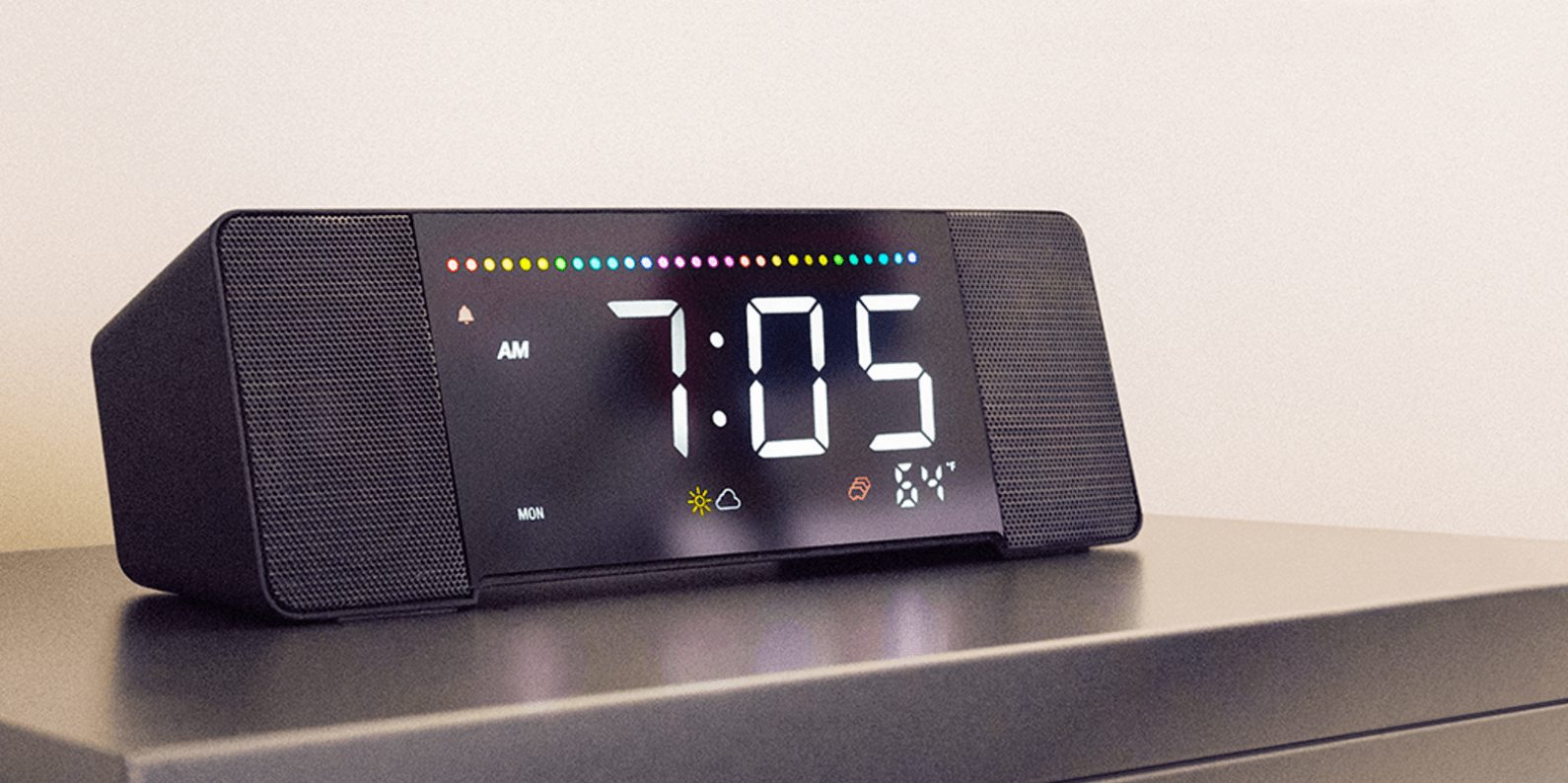 This attractive alarm clock has a huge display that you can see across the room along with LEDs to display color-coded information about your commute and weather. Since few of us only one device to charge at a time, the Sandman Doppler's six charging ports (either six USB-A or three USB-C and three USB-A) are a major plus. And the clock now has Alexa built in. Other features include Wi-Fi, Bluetooth, and stereo speaker.

Release date to be announced. A lot of smart home products require an installation process, which doesn't work well for renters. That's why we appreciated Ring for designing a product with the renter market in mind with the Ring Door View Cam. After realizing that many landlords weren't allowing tenants to install the Ring Video Doorbell, the company went to work designing a camera that fits on any door with a peep hole. Users get smartphone notifications any time someone's at the door, and can video chat with the person using the device's HD camera, whether you're in the house or across the world on a business trip.
Health

DFree is an ultrasound sensor that monitors your bladder and lets you know when you need to pee. This is really great for elderly or disabled people who suffer from incontinence and gives them more indepence from caretakers when it comes to using the toilet. When your bladder has reached capacity, this device sends a notification to your phone letting you know to get to the bathroom. You can also see how full your bladder is from the smartphone app.​ You can purchase a DFree device for $499 or rent one for $40/month.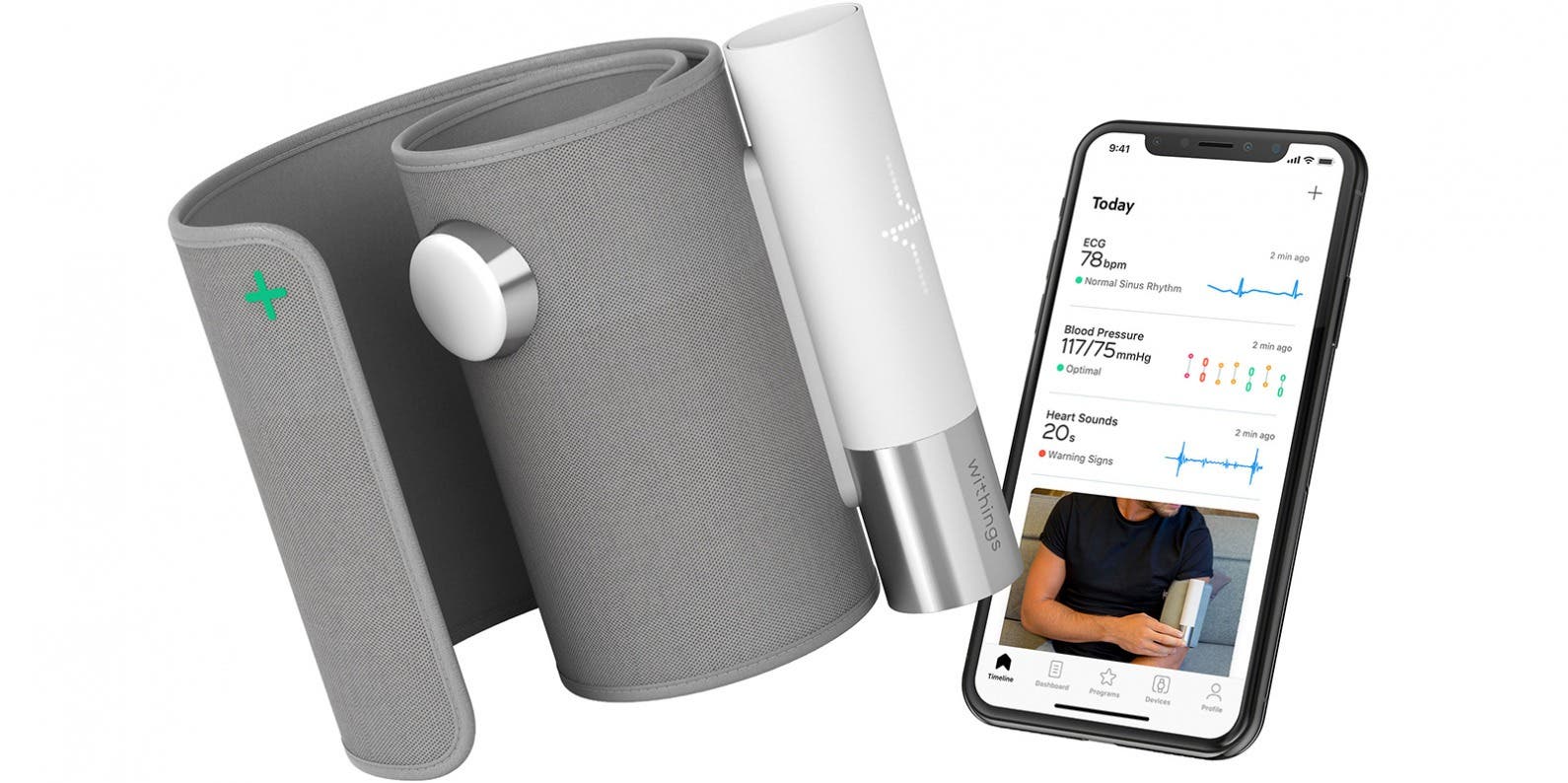 Available spring 2019. The latest Apple Watch isn't the only device that allows users to take an electrocardiogram reading. Along with measuring your blood pressure and heart rate, the BPM Core helps you track your heart health and detect diseases that sometimes present no symptoms, including an irregular heartbeat (AFib) and valvular heart disease (VHD). We're all for devices that empower individuals to take charge of their health, especially ones like this with reliable, accurate results, although FDA approval is still pending.
​
iPad

Available end of January 2019. This USB-C hub allows iPad Pro users to expand their 2018 iPad Pro's port options to include HDMI, 35mm audio jack, SD, micro SD, USB-A 3.0, and USB-C data & power delivery. It's great for connecting the iPad Pro to multiple screens and uploading photos and videos onto the iPad from a DSLR camera or compatible external hard drive. The HyperDrive is compact, matches the iPad Pro in color, and won't interfere with Apple's Smart Folio.
AirPods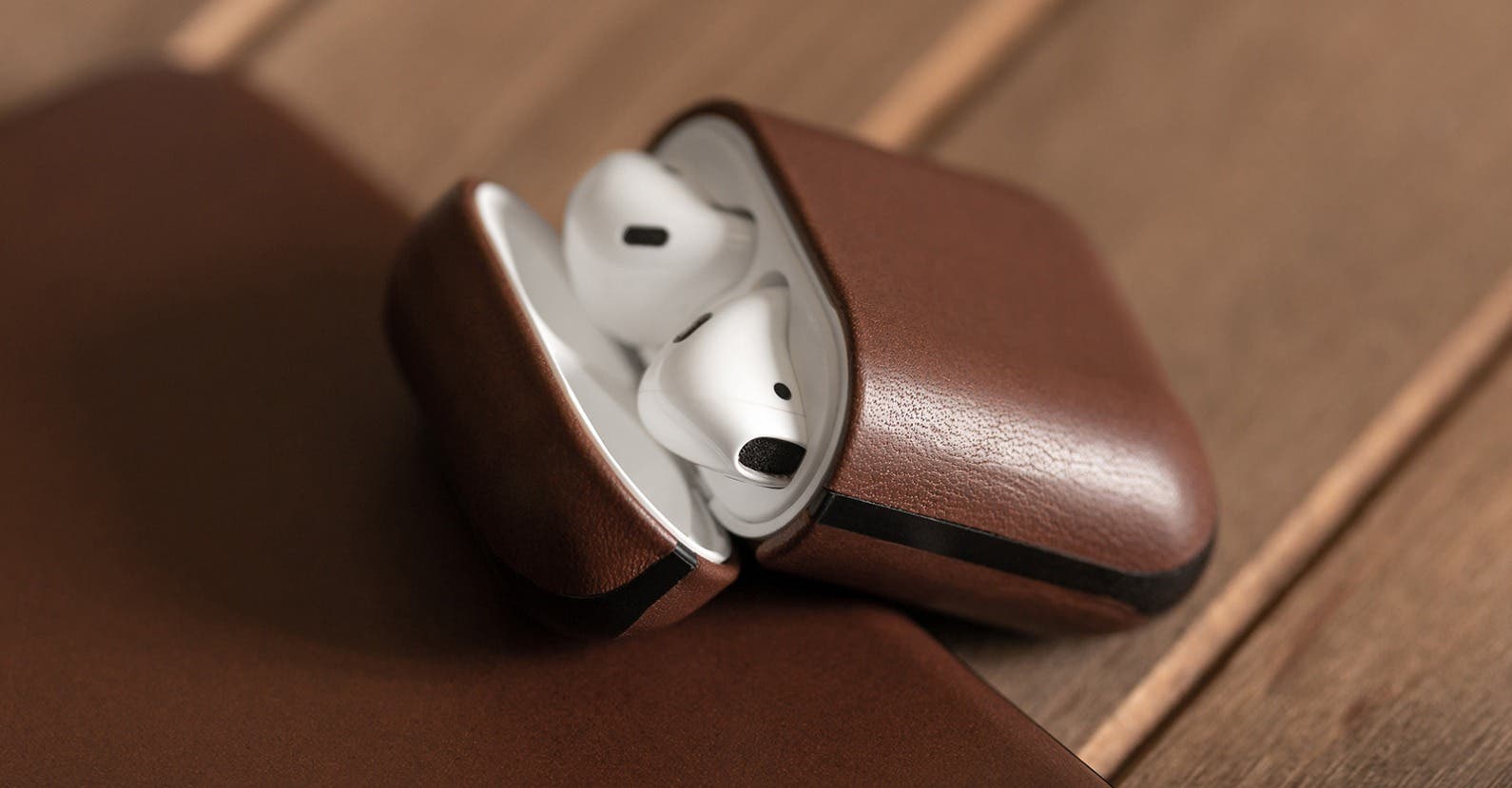 We're fans of the clear sound and easy connectivity of Apple's AirPods at iPhone Life, and we want to preserve our investment by taking good care of them. We haven't found anything like Nomad's Rugged AirPods Case. It's made of Horween leather that offers drop and scratch protection, and just gets better looking as it develops a patina for that lived-in feel. We're also loving the new color option Nomad just released called Natural, a lighter hue with a more feminine aesthetic.
​
Multimedia
Available now. The cameras on the newest iPhones are great and can be used to shoot professional-quality videos. But the iPhone's microphone isn't great! Shure MV88+ Video Kit solves that problem. The mic helps drown out loud background noise and focuses in on the person speaking. The kit comes with Lightning and USB-C cables included; just add an iPhone and you're ready to go! We used this mic while at CES and loved how easy it is to use. The tripod closes into a handheld grip that stabilized our shot as we walked the CES show floor.​
Pivo ($79 on Kickstarter, $139 MSRP)​
This affordable face-tracking phone mount will up your podcasting game as it makes it possible for your iPhone to follow you around while you record video with the easy-to-use app. The smartphone is held in place by a motorized base and the companion app tracks the speaker's face and rotates the phone to keep the speaker in view as they move around. This will be great for YouTubers, podcasters, and videographers who want to film themselves without staying stationary.​