By

Tamlin Day
Updated 08/21/2019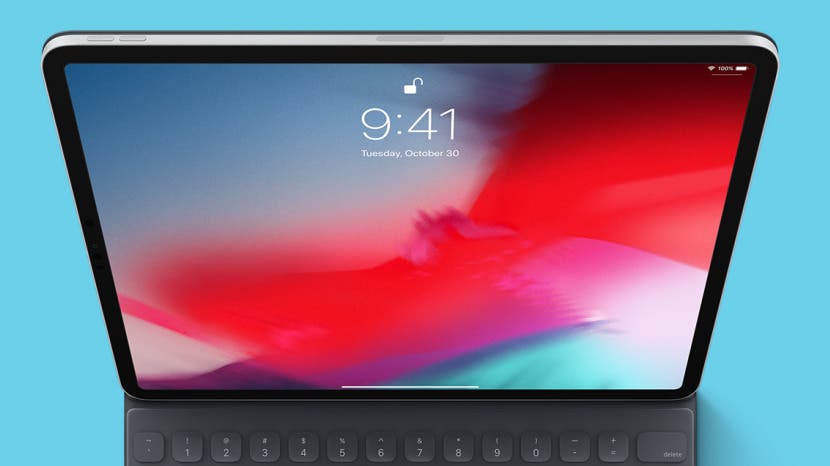 In March of 2019, Apple quietly released the new iPad Air 3 and iPad Mini 5. Since then, Apple fans have wondered when we can expect the release of the 4th-generation iPad Pro and the 7th-generation iPad. Rumor has it the upgrades won't be available in time for the September 2019 announcement, but that hasn't stopped us from speculating about what's to come. Read on to learn all the recent iPad-related gossip.
Related: iPhone 11 Rumors for 2019: A 3-Lens Camera, Reverse Wireless Charging, but No 5G
Screen Size and New Models
The iPad may see a screen size increase for the 9.7-inch model, bumping up to 10.2 inches, reports MacRumors, translating a note from respected analyst and Apple prognosticator Ming-Chi Kuo. He also predicted two new iPad Pro models and an undescribed update to the iPad Mini. Not much detail to go on, but the reliability of his predictions have made Ming-Chi Kuo a model rumor source.
Better Processor
The new generation will likely feature more processing speed, reports MacWorld. This is speculation based on watching the trends from previous models, and that's not always reliable, but that's just the nature of being a rumor processor.
Multi-lens Cameras
The iPad may gain a dual-lens camera akin to the one on the iPhone XR, and the iPad Pro a triple-lens camera like the one rumored for the iPhone 11, believes Japanese site Mac Otakara. That site says the information comes from an unspecified Chinese supplier, and most commentators consider their prediction record to be spotty. Still, iPad is due a camera update and the technology is already deployed on the iPone, so viewed through those lenses, the idea looks good.
iPads Getting OLED Screens?
According South Korean site The Elec, as translated via Google, the 7th-generation iPad might have OLED screens due to a previous contract with Samsung. MacRumors has specified that The Elec does not have a proven track record as of yet. However, the basis for The Elec's prediction can be traced back to a report by AppleInsider regarding a contract dispute between Apple and Samsung. Due to low sales of the iPhone X, Apple failed to complete its order of OLED screens for the quarter. Rather than pay Samsung for the deficit, The Elec is predicting that Apple will make up the slack by switching from LCD to OLED screens for the 7th-generation iPad Pro. While this is an interesting possibility, both The Verge and MacRumors caution that it's too early to verify the rumor. At this point, the inclusion of OLED screens is speculation.
New iPad Release Date
If Apple follows its usual release pattern, we shouldn't expect a new iPad Pro until October of 2019. As for upgrades to the iPad Air and iPad Mini, we shouldn't expect to see upgrades until spring 2020 at the earliest. 
Other iPad Rumors?
Stay tuned! We'll be updating this article as we learn more about what to expect when it comes to the newest iPads