You can use an iTunes gift card for Family Sharing, or redeem an iTunes gift card to a family member's account so that the iTunes card balance can be used instead of your Family Sharing payment method. We'll show you how to do both.
By

Leanne Hays
Updated 12/14/2020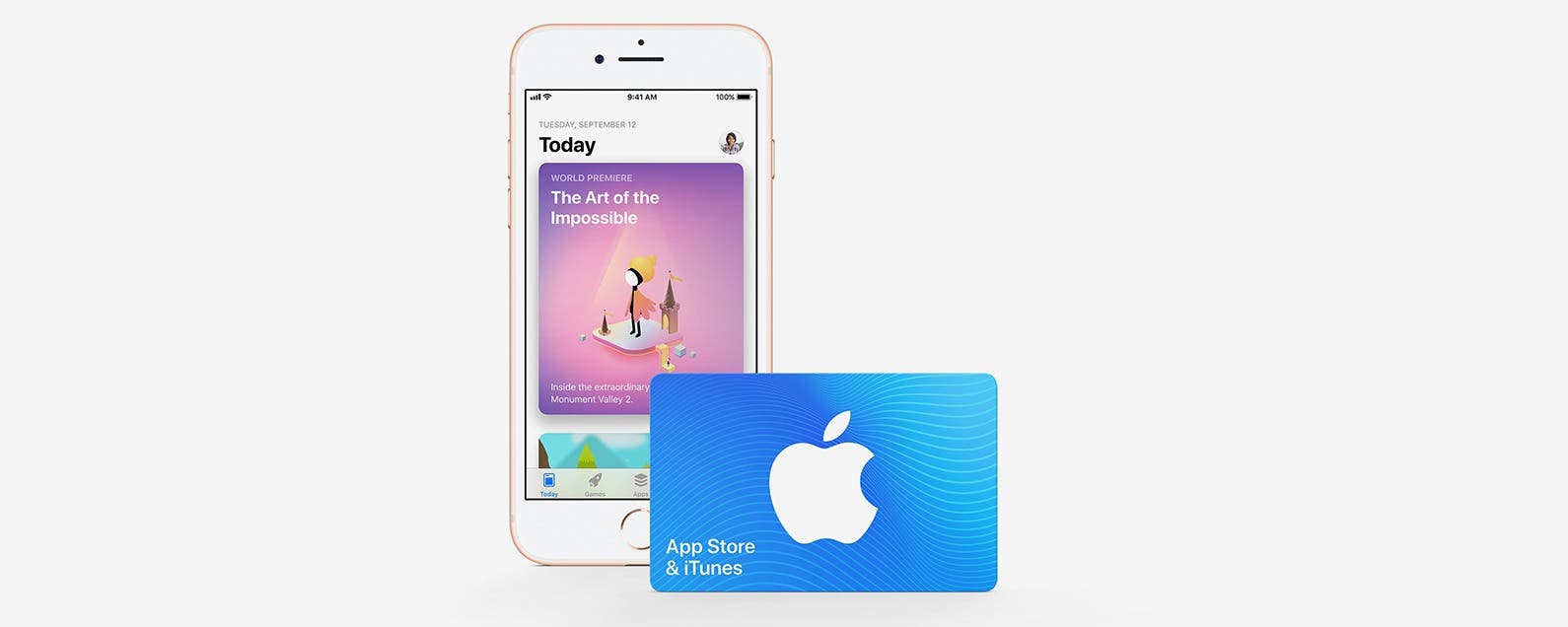 If you're interested in learning how to add an iTunes gift card to Family Sharing or to an individual family member's account, you've come to the right place. In this article, we'll explain several methods for using gift cards via Family Sharing and how to set up an Apple ID with the Ask to Buy feature activated for your kids. Read on to learn more about Apple IDs, the Ask to Buy feature, Family Sharing, and how to redeem iTunes gift cards for different family members to use before they utilize the primary billing method on the Family Sharing account.
Related: How to Access & Download Shared Purchases in Family Sharing
What's in This Article:
Add an iTunes Gift Card to Your Family Sharing Account
As the family organizer, you're charged for every purchase made by members of your Family Group; it's all billed to whichever credit card you assigned to your Apple ID when you set up your Family Group. Applying a gift card to your own Apple ID means that purchases made by other members of the Family Group will be charged to your credit card, but any purchases you make while logged into your Apple ID will be charged to the gift card, including shared family subscriptions such as Apple Music or iCloud storage. This method requires some bookkeeping on your part, as you'll want to keep track of how much credit you still have on the gift card vs. how much each family member is spending via Family Sharing.
To add an iTunes gift card to your account on your iPhone, iPad, or iPod Touch:
Open the iTunes Store app.
Tap the Featured tab.


 
Scroll to the very bottom of the screen and tap the Redeem button.
Use your phone camera to scan your iTunes gift card, or enter the card code manually.


 
After redeeming your card an updated balance will appear. 
Tap Done to finish or Redeem Another Code if you have another iTunes card to enter.
Once you add your iTunes gift card, all of your purchases will be applied to the gift card until it is depleted. After that, your credit card will be charged for any additional purchases. This means that if your Apple Music subscription or Student Memberships come due, those subscriptions will be charged to your gift card if the card still has a positive balance, and any remaining charge after that balance is depleted will be charged to your primary payment method.
Redeem an iTunes Gift Card on Your Child's iPhone
You might prefer to apply the iTunes gift card directly to your child's Apple ID (or that of another family member) rather than trying to keep a ledger of shared credit for your Family Group. If you add an iTunes gift card to a child account, you can still use the Ask to Buy feature to approve their purchases. Because the card is applied to their Apple ID and not the Family Sharing group, the cost of their purchases will come off of their gift card until it's depleted. If you have your child's iPhone handy, then you can log into their Apple ID on their device and add the gift card to their account following the steps in the previous section. If you don't have access to their iPhone, you can also add the gift card to their account remotely using the method below. If you choose to do so, you could also just add the gift card to your own account balance and send your child or family member Apple Cash instead, since Apple Cash can be used to make purchases from the App Store, the iTunes Store, and Books.
Redeem iTunes Card Credit on Your Child's Account
To add an iTunes gift card to a child account (or another family member's account for which you have the login credentials) from your own device:
Open the Settings app.
Tap on your Apple ID profile at the top.


 
Tap on your Apple ID at the top of the screen.
Tap Sign Out.


 
Sign back in using the Apple ID and password of the person for whom you want to redeem the iTunes gift card.


You can now go back to the iTunes Store and redeem your child's iTunes gift card.
Check an iTunes Gift Card Balance
You can check your iTunes card balance at any time. This comes in handy if you want to cut back on your kid's purchasing power using Ask to Buy before the gift card is depleted and your credit card starts getting charged. To check the gift card balance for your account, your Family Sharing account, or the account of your child or another family member, follow these steps:
Open the App Store app.
Tap on the Apple ID icon at the top of the screen.


 
If the Apple ID in question has a gift card balance, it will appear underneath their Apple ID.  As you can see, my daughter has no credit right now!


Now you know how to deposit an iTunes gift card in your child's Apple account from your device or theirs, and how to check their iTunes card balance. I hope this information helps you keep everyone's gift cards in order with a bit less confusion and a lot more fun!