Want to know how to make GIFs from live pictures? We'll show you how to create a GIF two different ways.
By

Conner Carey
Updated 12/22/2020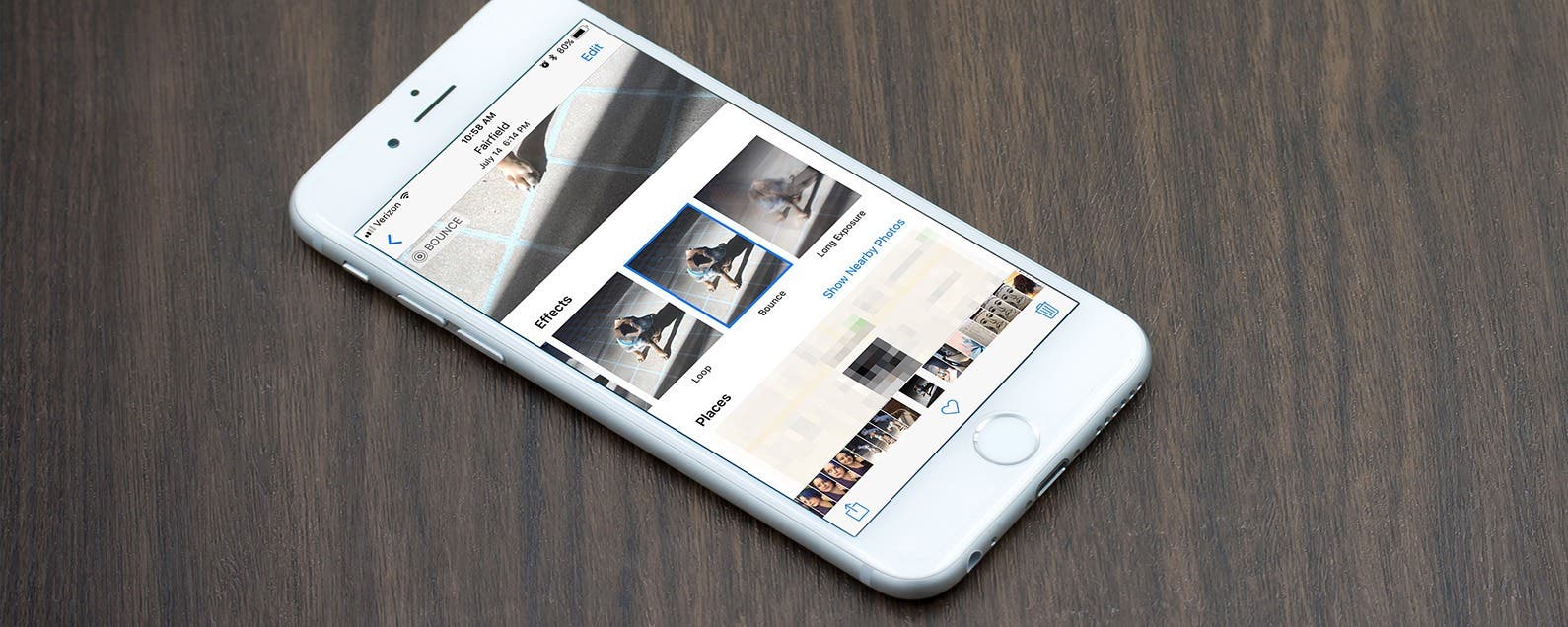 You can make a GIF or video from a Live Photo directly from the Apple Photos app on your iPhone or iPad. Before iOS 11, you couldn't make Live Photos into GIFs or videos straight from the Photos app. Now, there are three video and GIF options on the iPhone: Loop, Bounce, and Long Exposure. You can also use a third-party app to turn your Live Photo into a video or GIF. Let's learn how to make a GIF with the Apple Photos app or the Lively app.
How to Make a GIF or Video from a Live Photo on Your iPhone
We've already told you how to make Live Photo wallpaper or GIF wallpaper for your iPhone; now, we're going to cover how to turn Live Photos into a video or GIF with Lively or the Photos app. For more tips about how to use your iPhone and other Apple devices, check out our free Tip of the Day.
How to Turn a Live Photo into a Video or GIF on an iPhone (with the Lively App)
If you've been wondering how to make a GIF or video from a Live Photo, there's an app for that! Let's get started using the Lively app to convert a Live Photo to video or GIF format. Using an app is also particularly helpful if you want to share your Live Photo on Instagram; because, in order to do so, it must be turned into a video.
Open the App Store on your iPhone and download the free app,

Lively

.
Open the app and tap  (I've tried selecting photos, but it makes the app glitch).


 
Tap on the Live Photo you want to turn into a GIF or video.
At the top, GIF will be highlighted. This shows you what the Live Photo looks as a GIF. To save the GIF, tap Export GIF at the bottom, then Save.
To turn the Live Photo into a video instead, tap Movie near the top. To save the video, tap Export Movie, then Save.


This is also a tip on how to share Live Photos on Instagram. Instagram doesn't currently support sharing Live Photos, which means the easiest way to share a Live Photo on Instagram is to turn it into a video. It's also good to note that a Live Photo Lively converts to video or GIF will include a watermark, which can be removed for a one-time purchase of $2.99.
Related: How to Download & Save a GIF on Your iPhone
How to Create a GIF Using a Live Photo on an iPhone or iPad (iOS 11 or Later in the Photos App)
If you don't want to download an app or pay a fee to make a Live Photo into a video or GIF, Apple has you covered. 
Open the Photos app.
Find the Live Photo you want to turn into a video or GIF and tap it, then swipe up from the middle of the photo to reveal Effects.


 
You'll see the original Live Photo, then Loop, Bounce, and Long Exposure.
Tap on Loop and Bounce to see what they look like; choose the one you like best.
Tap the Share icon share your new GIF however you'd like.


Top image credit: pkproject / Shutterstock.com