By

Leanne Hays
Updated 10/31/2021
* This post is part of iPhone Life's Tip of the Day newsletter. Sign Up. *
I've subscribed to so many email newsletters over the years that I can't keep up with reading them completely, and many times don't open them at all. Sometimes I'd like to mass delete every email in my inbox and start over, but then of course I worry about deleting a message I may need to refer back to in the future. Of course unsubscribing to newsletters and mailing lists is an option to stem the overwhelming tide of content, but what to do about the flood already in your inbox? Can we quickly delete all emails from one sender, all at once on iPhone? If so, how? Yes, it is possible to easily search for, mark, and batch delete all emails from one sender in the iOS Mail App on iPhone, let's get started!
Related: How to Avoid Accidentally Deleting Mail with iOS 11 on iPhone
How to Quickly Find, Mark, and Delete All Emails from One Sender on iPhone 
For this exercise I chose to delete all my emails from Fabricworm.com—don't get me wrong, they're a great, independently owned fabric company! I've just realized that they're a little too great; I need to use the fabric I've already purchased before splurging on any more, so I would like to get the temptation out of my inbox!
Tap on the iOS Mail App, then tap on All Inboxes.
In the search box at the top of the page, type in the sender that you'd like to find emails from, then tap "Search" in the bottom right corner of your keypad. 
If the search bar doesn't show up right when your inbox pops up, swipe down from the top of the page, this should bring it up.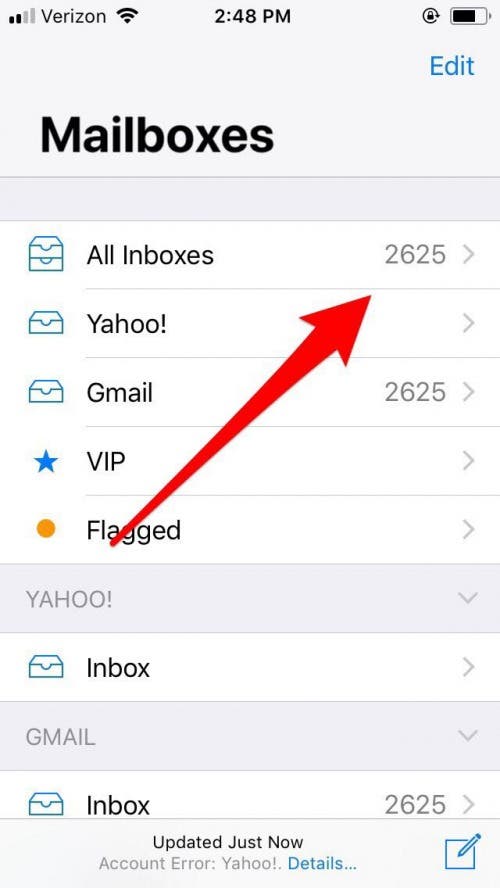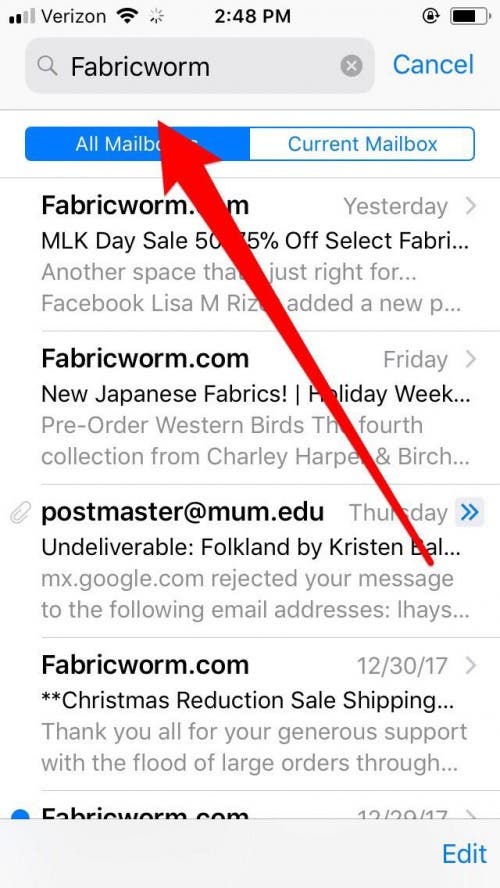 Every email from the sender you searched for should be pulled up; now tap Edit on the bottom right corner of your display.
The options Mark, Move, and Delete or Archive will now be present at the bottom of your screen.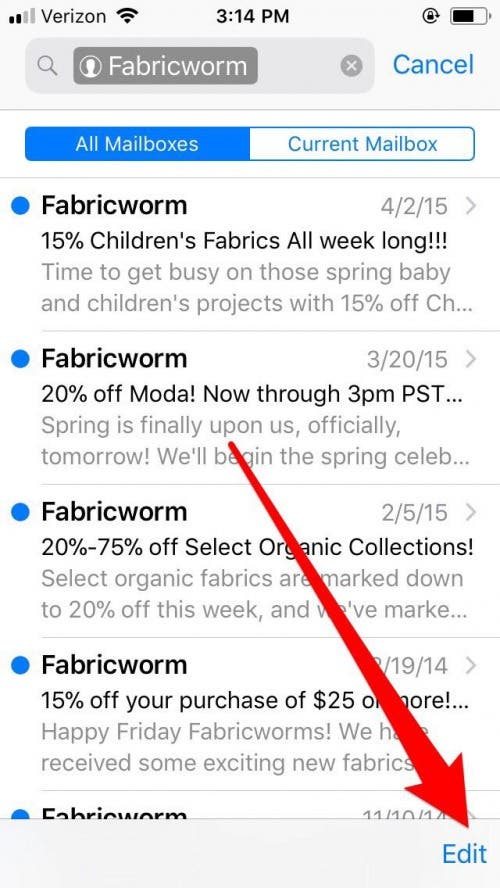 Tap on the blank circle to the left of one email, highlighting it blue.
Press and hold the Move option at the bottom of the screen and at the same time un-highlight the email you just tapped to highlight.
This will give you the option to move every message you found from your sender to a new mailbox or, in our case, the trash.
Once you see your messages ready with the option to move them to a new mailbox, find and tap the Trash option.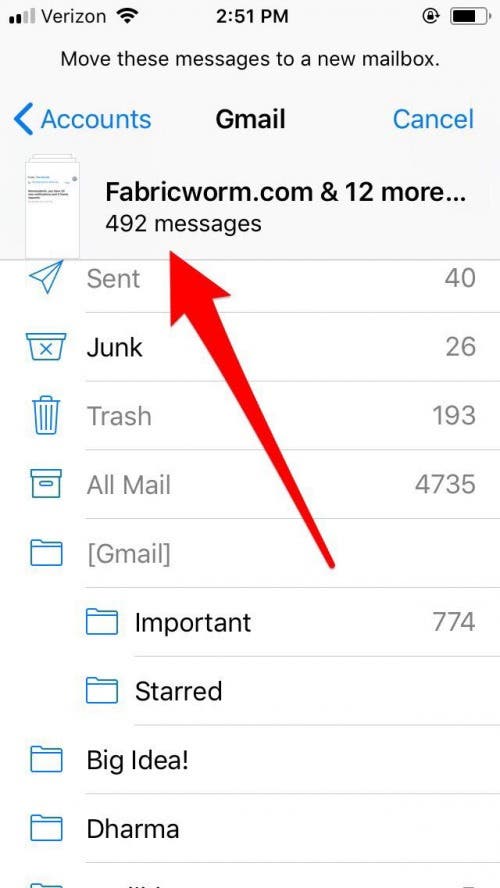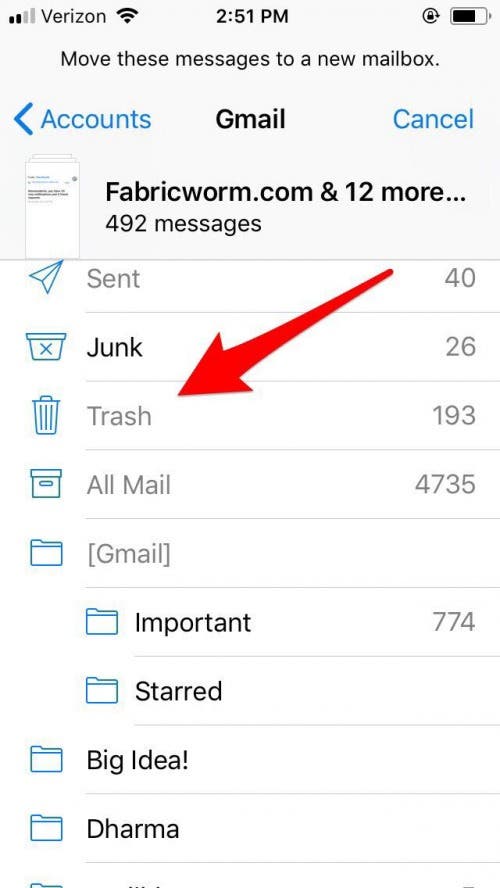 Congratulations, you've now deleted all emails from the sender of choice from your inbox! Now you can work your way through and delete other high-volume senders; just make sure to unsubscribe to offers and newsletters that you're no longer interested in so your inbox doesn't fill up again. Next, learn how to search for messages on your iPhone and iPad in order to delete them or find a specific text!
Top image credit: pkproject / Shutterstock.com