By

Conner Carey
Updated 01/09/2023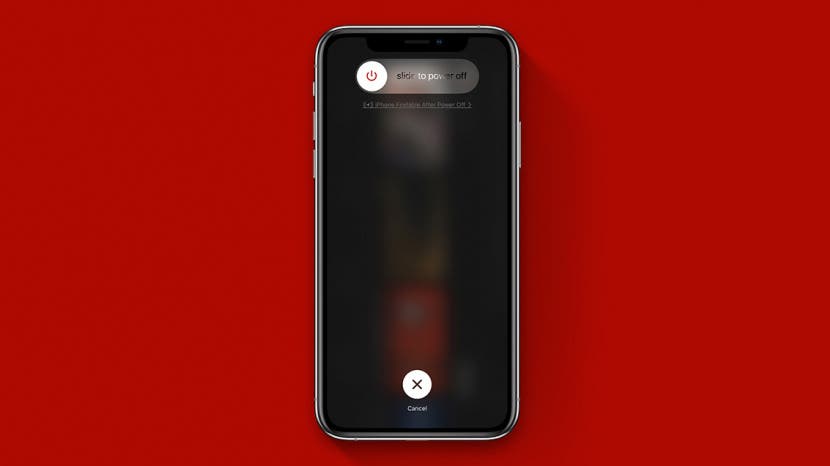 If you're asking yourself, "Why is my phone so slow?" it's time to learn how to clear iPhone RAM to reset your iPhone. When you clear iPhone RAM, you free up processing capacity and speed up your iPhone. You can clear RAM on any iPhone model, from older phones like the iPhone 8 to the latest iPhone 13. Here's how to clear RAM on your iPhone to make it faster.
Related: How to Make iPhone Faster: 7 Little-Known Tricks (iOS 15 Updates)
Jump To:
What Is RAM?
What is RAM? As mentioned in the intro, RAM stands for random access memory, otherwise known as volatile working memory. RAM is the space available on your iPhone for data currently in use. RAM is what your iPhone uses to handle active processes like running apps and games or playing music. If RAM gets overloaded, you'll find yourself asking, "Why is my phone so slow?".

Discover your iPhone's hidden features
Get one daily tip each day (with screenshots and clear instructions) so you can master your iPhone in just one minute a day.
What Does Clearing RAM Do on iPhone?
This is one of those tricks that rarely gets talked about, but if your iPhone is slow, lagging, or the apps aren't functioning properly, clearing the RAM can help give it a boost. Clearing iPhone RAM is like sweeping cobwebs from a closet—the information that's cleared isn't needed, so we reset RAM to free up usable memory on our iPhones. With less information to process and filter through, your iPhone is free to run faster. When you clear RAM on your iOS device, nothing on the surface changes, but you will see and feel the difference when using it!
What iPhone Do I Have?
To learn how to speed up an iPhone by clearing RAM, you need to know which generation of iPhone you own. If you're wondering, "How do I know what iPhone I have?" don't worry; we have an article that covers all the iPhone generations. Just figure out what kind of phone you have, then follow the steps below.
How to Clear RAM on iPhone (iPhone 7 & Other Older iPhones)
If your iPhone is slow and you have an iPhone version listed in the heading above, read the steps below to learn how to clear memory on iPhone.
Hold down the Sleep/Wake button.
When slide to power off appears, let go of the Sleep/Wake button.



Hold down your Home button.
After a few seconds, your screen will flash blank and then return to the Home screen, which means you've cleared your iPhone's RAM. If Siri comes up when you press the Home button, here's how to turn off Siri so you can clear RAM, then turn Siri back on when you're done. For most, this process should go smoothly and be easy to do. If your iPhone has been running very slowly and lagging quite a bit, you'll instantly see your iPhone speed up. 
How to Clean iPhone RAM on Newer iPhones (iPhone X, XR, 11, 12 & Other Newer iPhones)
If you're wondering, "why is my iPhone so slow?" and you have an iPhone 8 or later, read the steps below to learn how to clear memory on iPhone.
Press and quickly release the Volume Up button, then press and quickly release the Volume Down button.


 
Press and hold the Side button until you see the Apple logo (keep holding even when you see Slide to Power Off).


It's good to note that when you clear RAM on an iPhone you won't quit any of the apps you had open; the apps will simply reload. Everything should be as it was, just faster. That's all there is to it! If your iPhone is still slow after clearing RAM, you can also check out these other handy tutorials on how to speed up an iPhone. If your iPhone has been hotter than usual lately, you should also check out how to stop your iPhone from overheating and help your Apple device to last longer.