By

Conner Carey
Fri, 05/26/2017
Both the Apple Maps app and Google Maps app automatically creates a maps search history on your iPhone. This is intended to make it easy to find previous places you've been and quickly get directions to them again. However, if you go on vacation or recently moved, there's no reason to keep an old location history on your iPhone that's no longer applicable. Here's how to clear Apple Maps and Google Maps history from your iPhone.
How to Clear Apple Maps History
Open the Apple Maps App.

Tap the search bar.

Tap Favorites.

At the bottom, select Recents.
In the upper left corner tap Clear.

Confirm Clear All Recents.

The record of the recent places you've visited will disappear. Tap Done to return to the Maps screen for a new search. Unfortunately, you can't clear individual recent locations. But if there are any locations within your Recents record that you want to save, simply add it to favorites. That's all there is to it!
How to Clear Google Maps History
Unlike Apple Maps, Google Maps does let users delete individual locations. In fact, the only way to clear Google Maps history all at once in in a web browser on your computer. Go to Google History Page > Maps > Select All > Remove All Items. Here's how to clear history on the Google Maps app on iPhone:
Open Google Maps and tap the Menu icon.
* This post is part of iPhone Life's Tip of the Day newsletter. Sign Up. *
Next, Tap Settings.
Select Maps History.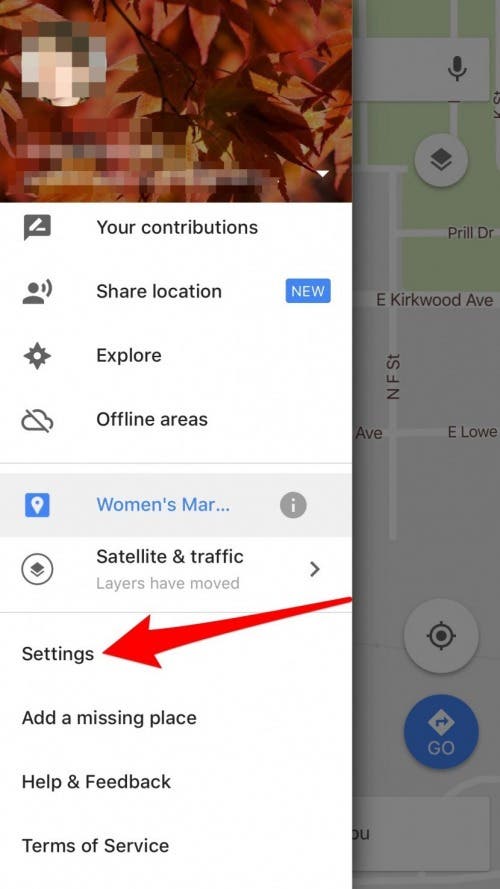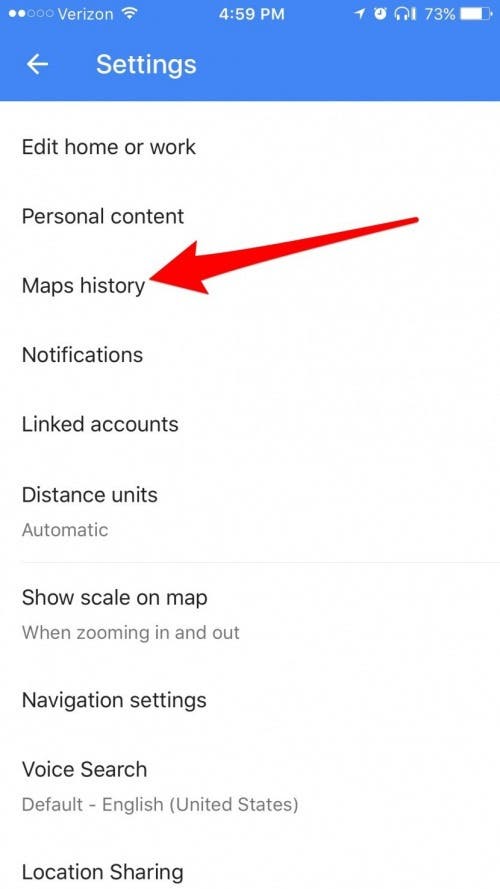 Tap the X next to the location you want to delete.
Tap Delete to confirm.