By

Conner Carey
Updated 03/18/2021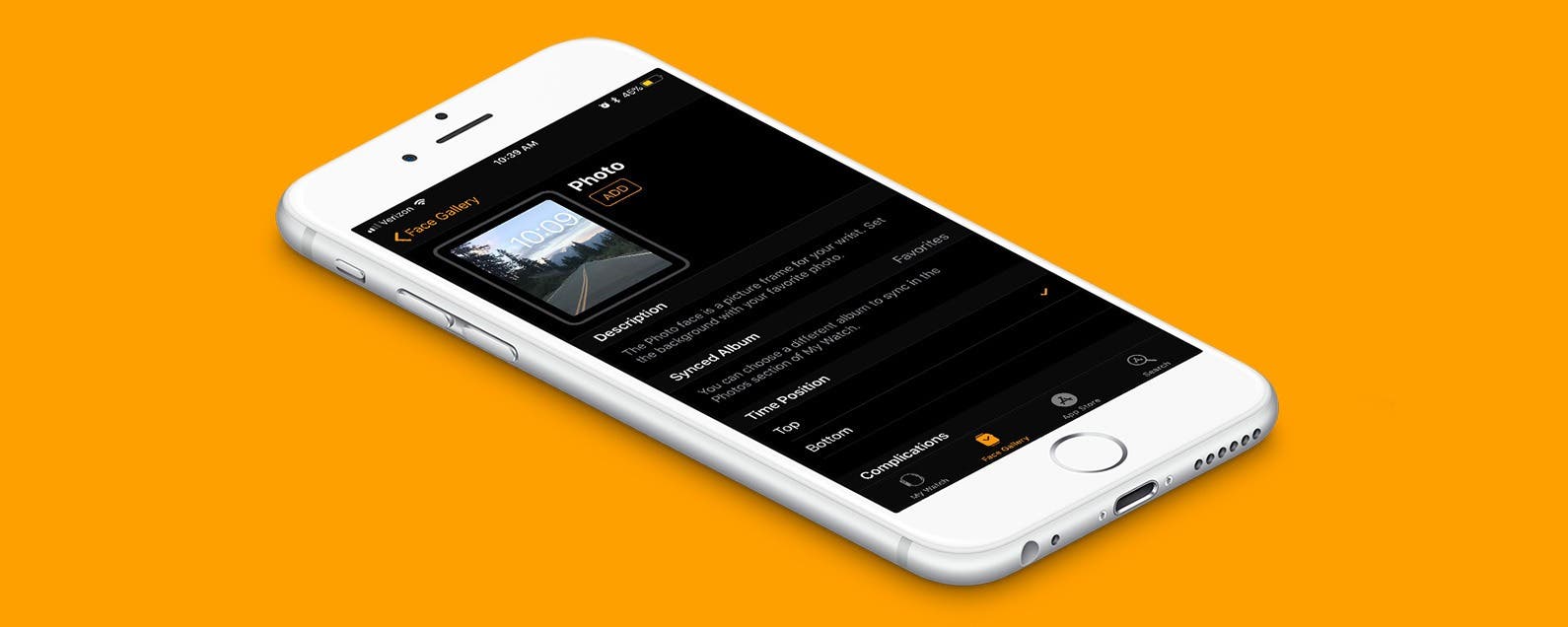 * This post is part of iPhone Life's Tip of the Day newsletter. Sign Up. *
The Apple Watch includes lots of various options for customizing your Apple Watch face. Most of those options appear as some variation of a traditional watch face. But you can also choose to use one of your own photos, or even a Live photo, as your watch face on Apple Watch. Here's how to create a customized Apple Watch face from your photos on your iPhone.
Related: Everything You Need to Know about the New Apple Watch Series 3 & watchOS 4
How to Create a Customized Apple Watch Face from Your Photos
On your iPhone, open the Watch app.
Under the My Watch tab, tap Photos.
Under Photo Syncing, select the Album of photos you want to appear as an Apple Watch face. You can select your Favorites folder or any other. You can also go into the Photos app and create a new folder with a single photo, if desired.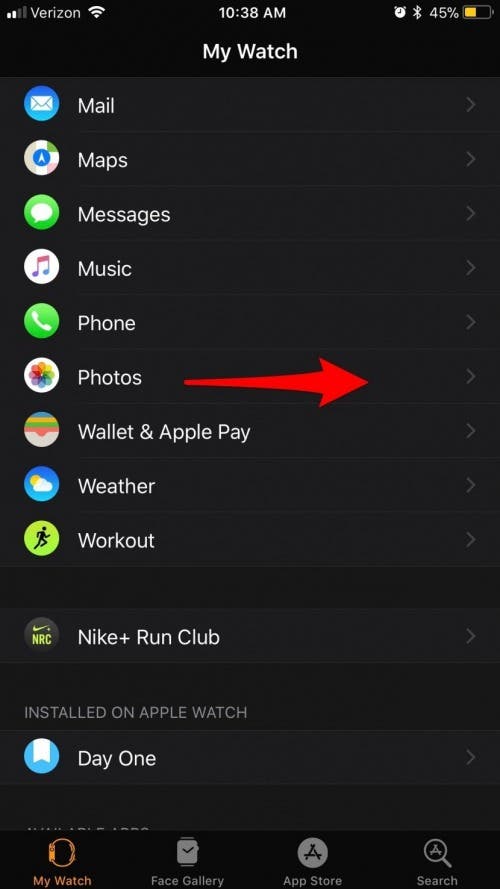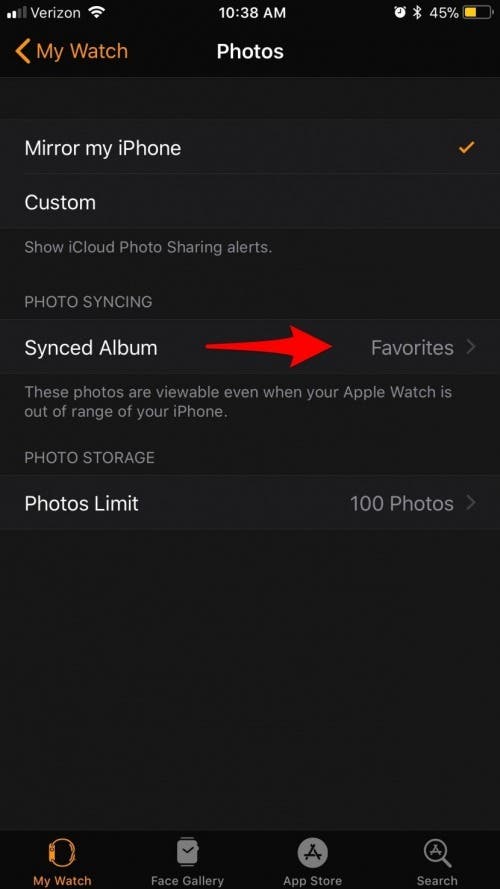 Now that you've selected the photo or photos you want to use as your Apple Watch face, Select the Face Gallery tab at the bottom.
Here you can scroll through a lot of different options. Scroll down until you see Photos.
The first watch face under Photos is a slideshow of the photos in your folder; if you'd like your Apple Watch face to shuffle through the different photos in the selected folder, you can use this face.
Otherwise, scroll through the different photo options provided until you see the one you want to use.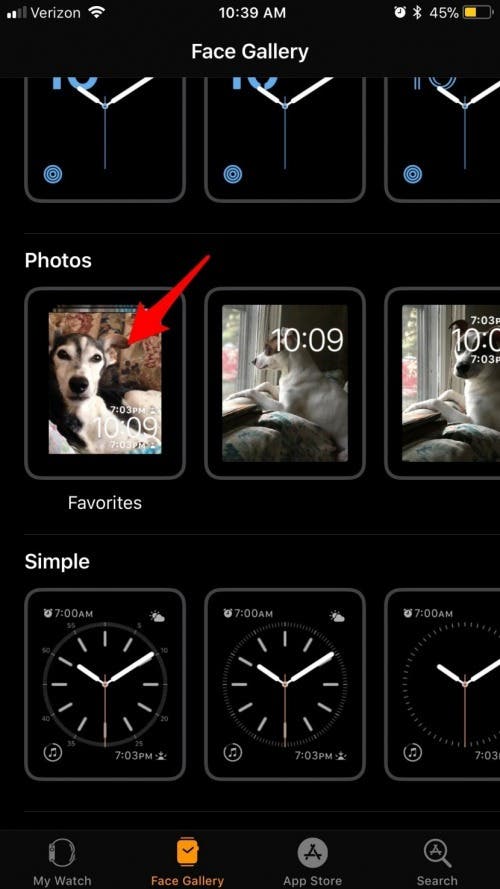 Once you've selected a watch face, customize it with options such as Time Position and Complications.
Once you're satisfied, tap Add.
Make sure your Apple Watch is charged well and in range, otherwise it won't be able to sync the new face you've selected. Keep in mind that some Apple Watch faces may drain your battery more than others. Plus, keep in mind that you can have multiple saved faces. Next, learn how to switch between Apple Watch faces by swiping.