Enjoy a cool new Apple Watch face in seconds!
By

Olena Kagui
Updated 12/15/2021
* This post is part of iPhone Life's Tip of the Day newsletter. Sign Up. *
Did you know that you can change your Apple Watch face by swiping on your watch? There are many cool Apple Watch faces to pick from, and you don't have to settle on just one. Once you have several faces added, you can easily switch between them.
Related to: 15 Apple Watch Tips That'll Make You A Pro
Before you begin, you'll need to have more than one Apple Watch face added to My Faces. You can add them from the Face Gallery on your Apple Watch app, or directly on your watch. Check out these third-party Apple Watch faces if you are bored of always using the same ones.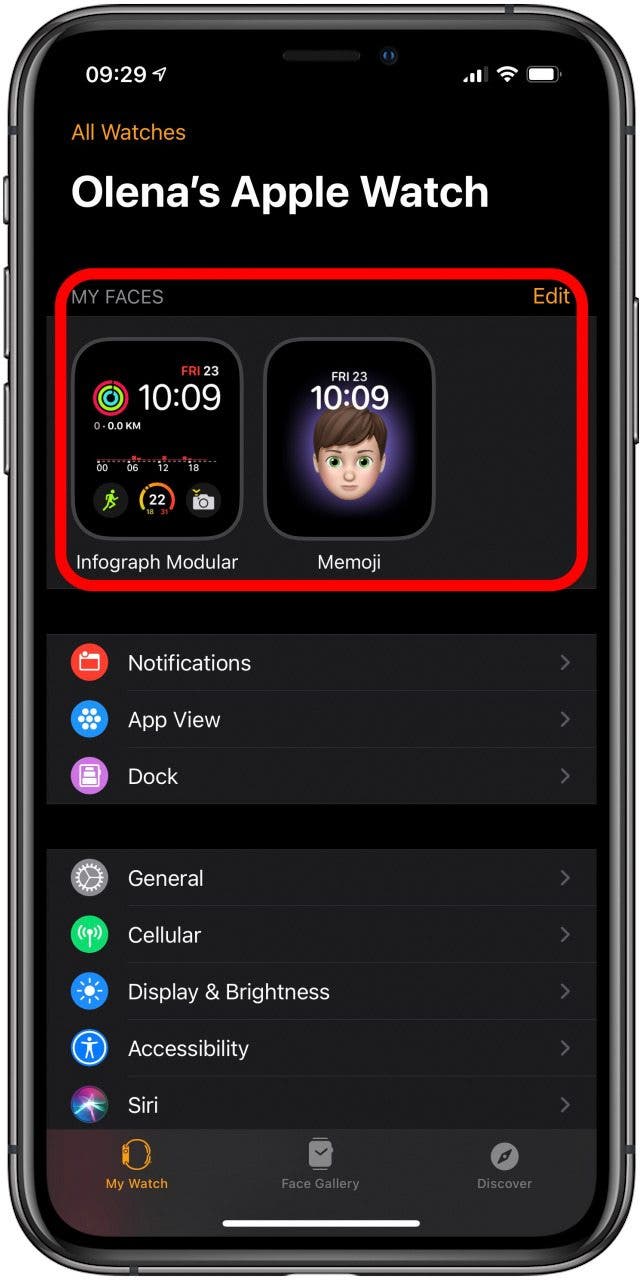 How to Switch Faces on Your Apple Watch
Once you have two or more Apple Watch faces, you can easily switch between them.
Swipe left from one edge to the other on your Apple Watch display.


 
Stop when you get to the watch face that you want to use. 


You can have as many watch faces as you want on your Apple Watch. Check out the best new Apple Watch faces and learn how to customize them. Now that you know how to change your Apple Watch face in seconds, you can get fancy with color coordinating or have a different watch face for work, home, and the gym.