You can create custom Apple Watch responses to make replying to texts easier and less time-consuming.
By

Erin MacPherson
Updated 01/11/2021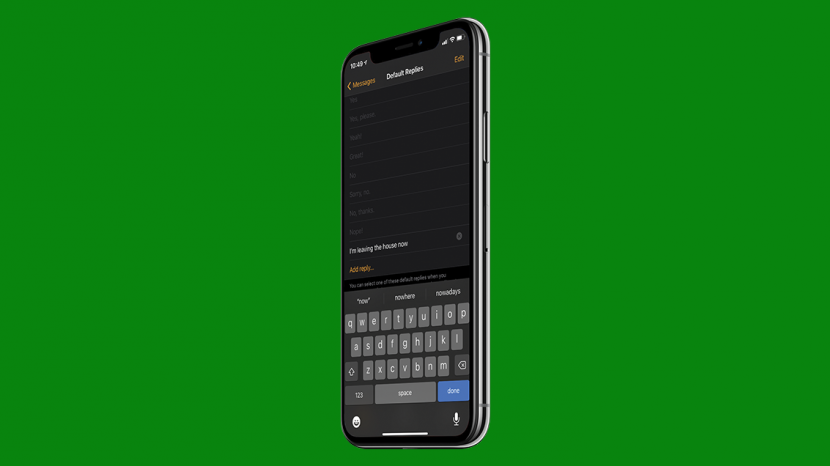 Isn't the whole point of an Apple Watch to make communication simpler and more accessible? That was the idea behind Default Replies and Smart Replies on Apple Watch, but too often you just can't find the right reply, or you use one so often that you'd rather have it handy each time you text someone back. We'll show you how to create custom message responses on your Apple Watch for just such occasions.
* This post is part of iPhone Life's Tip of the Day newsletter. Sign Up. *
Related: How to Share Your Location from Your Apple Watch
How to Create Custom Text Message Replies on Your Apple Watch
Your watch comes with a whole host of pre-programmed responses, called Apple Watch Default Replies. You can delete replies you don't like or won't use, and you can create custom text message replies if you use certain phrases or hard-to-dictate names frequently, and would rather not have to type them out each time you respond to a text.
Here's how to create custom message replies in the Watch app:
Open the Watch app.
Scroll down and tap on Messages.


 
Tap on Default Replies.
While you're here, it's a good idea to make sure the Smart Replies Apple Watch feature is toggled on. This will tailor your suggested replies to your conversation, making it even easier to text back.


 
Scroll down if necessary, and tap on Add reply.
Type in the custom message you'd like to add, then tap Done.


 
If you'd like to, you can also remove unwanted Default Replies by tapping Edit in the upper-right corner.


 
Tap the red minus icon next to the reply you'd like to remove, then confirm by tapping Delete.


It's simple to set up custom text message responses on your Apple Watch, and it'll make a world of difference when replying to texts on the go. If you enjoyed this tip and want to see more tips for Apple Watch and other Apple devices, I recommend signing up for our free Tip of the Day newsletter. We'll deliver one-minute tips to help you master your Apple gadgets.