By

Dig Om
Updated 12/11/2017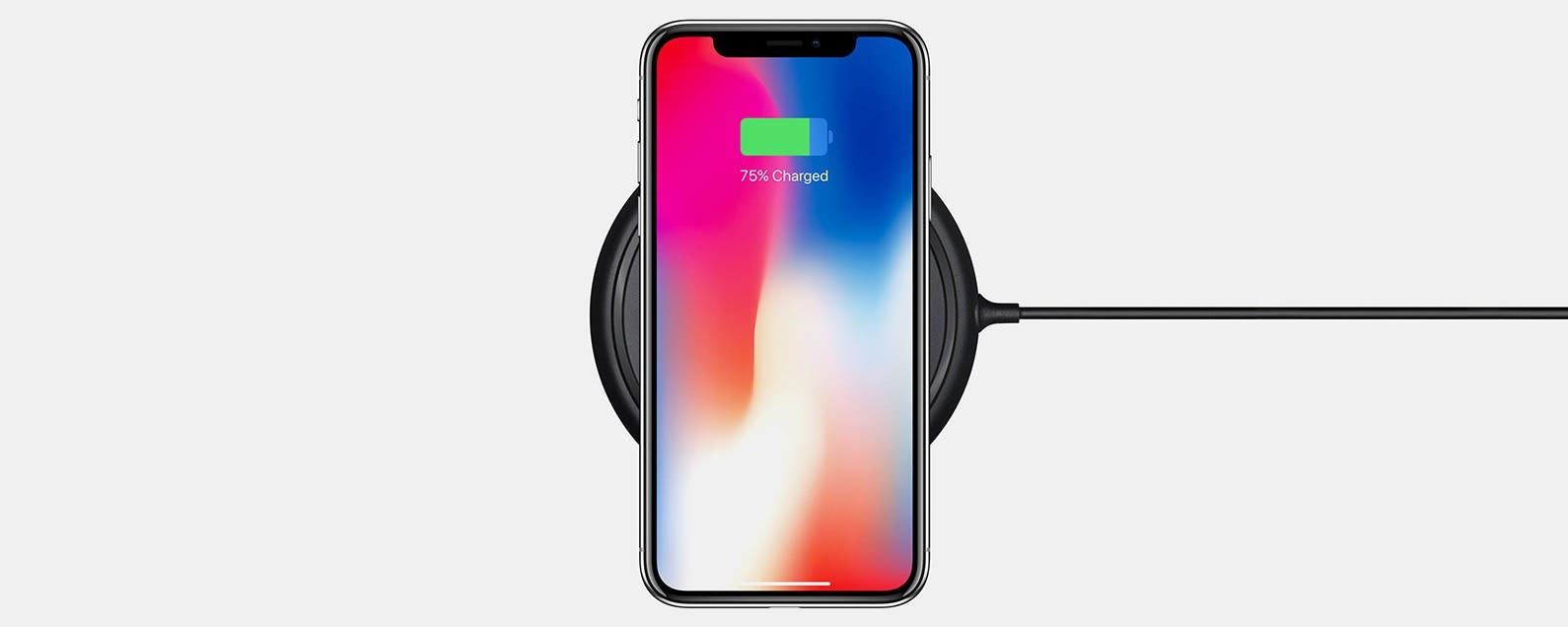 Qi? What is Qi? And how do you even pronounce that? Turns out, Qi (pronounced chee, as in cheese) is a Chinese word and concept that refers to air, life force, and energy flow. It makes total sense to use this term when referring to inductive chargers, which restore life to your iPhone's battery without the use of cables. Let's learn more about magnetic charging with Qi stations and how Qi wireless charging works with the iPhone X, 8 Plus, and 8. We'll discuss Qi charging pads, Qi compatible iPhone cases, and the benefits of using a wireless charger for your Apple devices versus a standard Lightning cable charger. So let's get started talking about Qi, the life source for your iPhone!
Related: 5 Fantastic Qi Wireless Charging Stations for Your New iPhone 8, 8 Plus, or iPhone X
How Does Qi Wireless Charging Work?
Your iPhone X, iPhone 8, or iPhone 8 Plus are designed with internal charging coils and glass backs. These features allow Qi wireless chargers to use electromagnetic induction to replenish your devices battery via oscillating electromagnetic energy fields. This process transmits energy from charging coils in the Qi charging station, through your iPhone's glass back, to the coils within your iPhone.   

Discover your iPhone's hidden features
Get one daily tip each day (with screenshots and clear instructions) so you can master your iPhone in just one minute a day.
Qi wireless charging relies upon what is known as a resonant inductive coupling, which connects the Qi sender (your charging pad) with the Qi receiver (your iPhone, or other Qi-enabled device). The Qi wireless charging station emits an initial test signal, which checks for your Qi-compatible device and determines the energy required to recharge its battery. Once the connection is established, charging commences and continues as long as the devices remain in contact with one another. Qi wireless charging discontinues once your iPhone is charged, and a Qi charging station only activates when a Qi-compatible device is placed on it so it's not constantly emitting low-level electromagnetic radiation.
Qi Wireless Charging & iPhone Cases
Does wireless charging work with a phone case? After all, having to pop your iPhone out of its case every time the battery is low would be more inconvenient than just plugging it in! Thankfully, the answer is yes; Qi charging stations power up your iPhone even through a case, with a few exceptions.  
A very important thing to remember about Qi charging pads—never place anything on them that will disrupt the electromagnetic field they produce. A magnetic iPhone case or mount can slow or stop your charge, and items with RFID chips or magnetic strips (like credit cards and key fobs) should not be placed between your iPhone and Qi station, or they may be damaged. Beyond that, a thick case (anything over 3 mm) may hinder the effectiveness of the Qi wireless charging connection. 
This leaves tons of Qi-compatible iPhone case options on the table, and as Qi wireless charging becomes ubiquitous, we're sure to see more choices enter the market. 

To Qi or Not to Qi?
Now that we've discussed what Qi wireless charging is and how it works, it's time to decide if Qi is right for your charging needs. 
Charging Convenience
Imaging walking in your front door and taking off your shoes, hanging up your coat, then setting your iPhone down on your Qi station and leaving it to charge. No more searching for charger cables, or questioning family members as to who "borrowed" your cord (again). Wireless charging pads come in different sizes, and many have multiple coils to enable friends and family to share the same station. With Qi-certified charging stations popping up everywhere from airports to hotels, and even being included in car and furniture manufacture, you won't be at a loss for charging options. If a Qi charger is nowhere to be found it's not a problem, as your iPhone can still charge with a cable.   
Comparable Cost
Qi charging is a non-proprietary technology, which means that there are lots of non-Apple wireless charging options available. Prices begin at ten dollars; roughly equivalent to the cost of a lightning cable.  
Qi Wireless Charge Speed
Your iPhone can go from a zero to a fifty percent charge in about half an hour with a lightning cable and the proper adapter. Wireless chargers can't match this speed, charging only about a quarter of the way in thirty minutes.
Qi Wireless Charging Cautions 
Wireless charging can cause your iPhone to heat up; and if that happens, your charging station will halt the charge until the device cools off. Also, any notifications that cause your iPhone to vibrate may shift it off the charging coil and stop the charge. This can be fixed by using Do Not Disturb mode. As mentioned before, certain accessories may prevent your iPhone from charging wirelessly—very thick cases, magnetic cases, or wallet cases containing RFID or magnetic strip items may need to be removed. If you have a PopSocket, it will need to come off before charging as well.  
Now that you know how Qi wireless charging works for your iPhone, and which accessories are Qi compatible, it's up to you to decide whether or not Qi is right for you. Will one or more inductive chargers improve your productivity, or is it easier to stick to the familiar lightning charger for now? Maybe a Qi wireless charger for overnight charging and a lightning cable for your on-the-go needs? It's up to you!