By

Conner Carey
Sat, 09/30/2017
I think we can all agree that money can be a tense subject. Rarely do we enjoy reminding a friend they owe us twenty bucks for last week's group dinner. But, if you're a social animal in the slightest, I'm sure you've found yourself splitting a tab with friends and family. At the beginning of this year, some of the iPhone Life team took a trip to Mexico, where we had to split a whole lot of different things from dinner to snorkeling. But it was easy to keep track of and pay each other back thanks to the app Splitwise (free). Here's what it does and why we love it.
* This post is part of iPhone Life's Tip of the Day newsletter. Sign Up. *
Related: Top 10 New iOS 11 Features You'll Love
Master your iPhone in one minute a day:
Sign up to iPhone Life's Tip of the Day Newsletter and we'll send you a tip each day to save time and get the most out of your iPhone or iPad.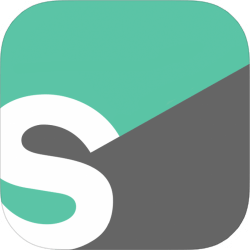 What It Does
Splitwise makes it super easy to keep track of anything you might split the price of. Whether it's rent with your roommates or a group dinner. Each person simply downloads the app and creates an account. From there, each person can add what they've paid for and add any number of people that will receive a notification of what they owe. And within the US, you can even connect your Paypal or Venmo account to quickly pay your friends back from right within the app. Splitwise honestly couldn't't make it any easier.
There are lots of options within Splitwise to differentiate and organize the different IOUs and expenses. You can create a group and have multiple different expenses within each group. So let's say you and your roommate split rent, groceries, and the internet bill. You can have a group for your apartment with each expense listed and the total balance owed. You can also easily tell each expense apart with varying icons, and you can label each expense as well. 
Why We Love It
In one word: simplicity. Splitwise saves you from having to keep up with splitting bills in your head or on paper. Not mention the fact that all the tension around who owes who what is completely dissipated by having each expense clearly laid out, labeled, and automatically split among the group.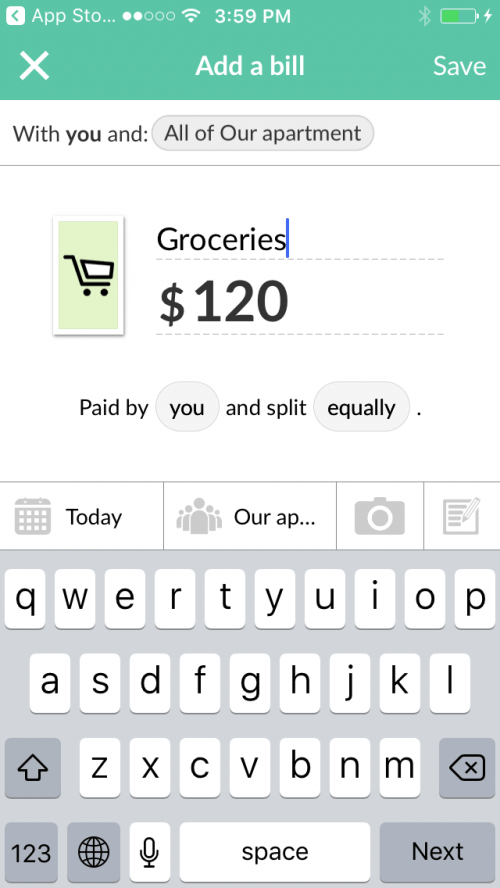 One of our favorite features when we were in Mexico was the option to let the app do the IOU math. For example, say you're splitting the expenses during a group trip for four. If one person pays $200 for dinner and another pays $200 for snorkeling, there's no reason those two people should pay each other the $50 dollars they each owe the other. Since the two expenses are equal, what they owe each other breaks even; only the two who haven't paid their part of the expense will owe money. When we were in Mexico, that made a huge difference. Splitwise did all of that math so we could easily pay back what we needed to without sending money back and forth unnecessarily. 
If you're often splitting the bill with friends or plan to take a group trip sometime soon, I highly recommend downloading Splitwise. It will save you a whole lot of headache, allowing you to simply enjoy your time with friends and family instead of fussing over money.