By

Conner Carey
Sat, 03/03/2018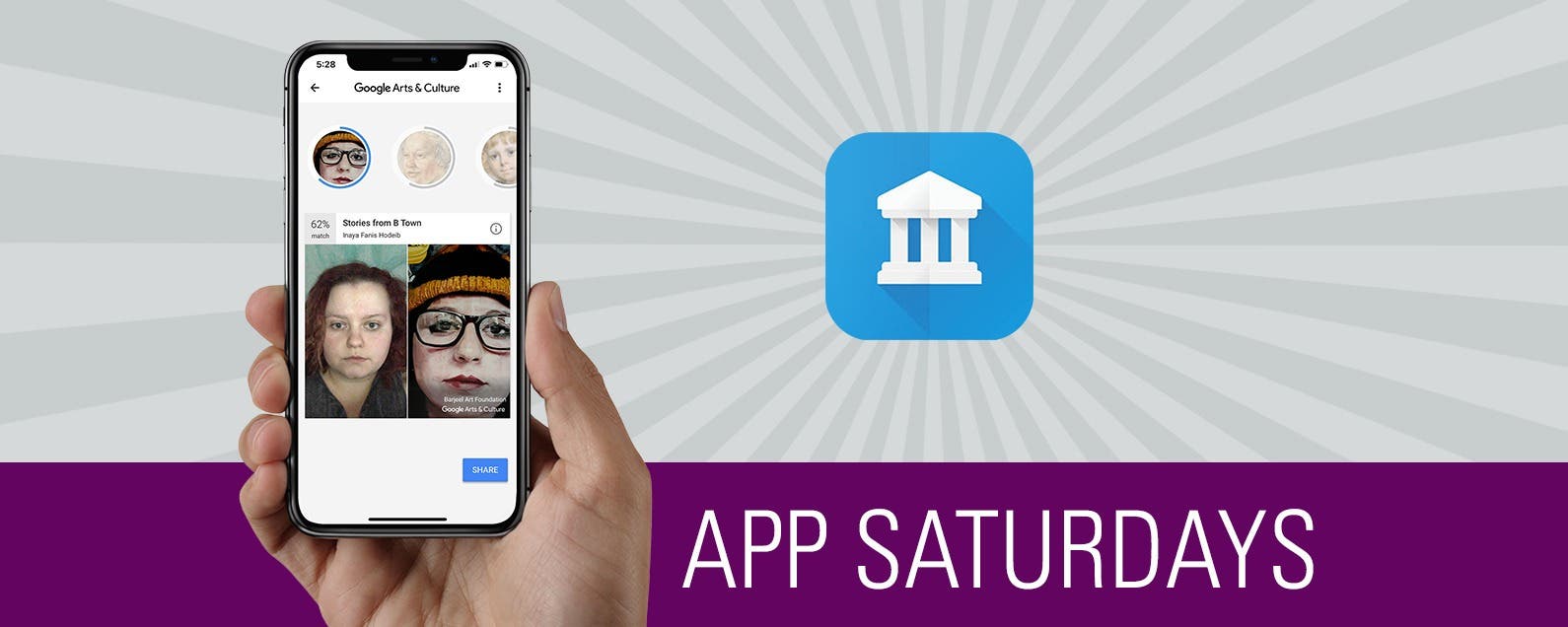 * This post is part of iPhone Life's Tip of the Day newsletter. Sign Up. *
Google found a clever way to make people pay attention to its already impressive Arts & Culture app: selfies. If you're on social media, you've likely seen someone's face next to a piece of art that looks eerily similar—they probably did that with the Google's Arts & Culture (Free) app. Once you've found your doppelgangers, you can learn more about the artwork and the artist that created it. Aside from this really cool feature, there is an incredible reservoir of information available within the app. Anyone with an interest in art, art history, iconic figures, and culture will be delighted by the plethora of fantastic information from around the world and throughout time. We'll go over more on what the app does and why we love it below.
Related: SleepPhones Are the Solution for Falling Asleep to Music
What It Does
The reason most people (at least recently) have found this app is thanks to the selfie feature that's become a trend on social media. To do this, all you need to do is download the app and open it. Then scroll down the Home feed until you see Search with your selfie. (If you don't see this prompt on this Home feed, you're likely in a country that doesn't have the feature yet or you need to update the app.) Tap Get Started to take the selfie.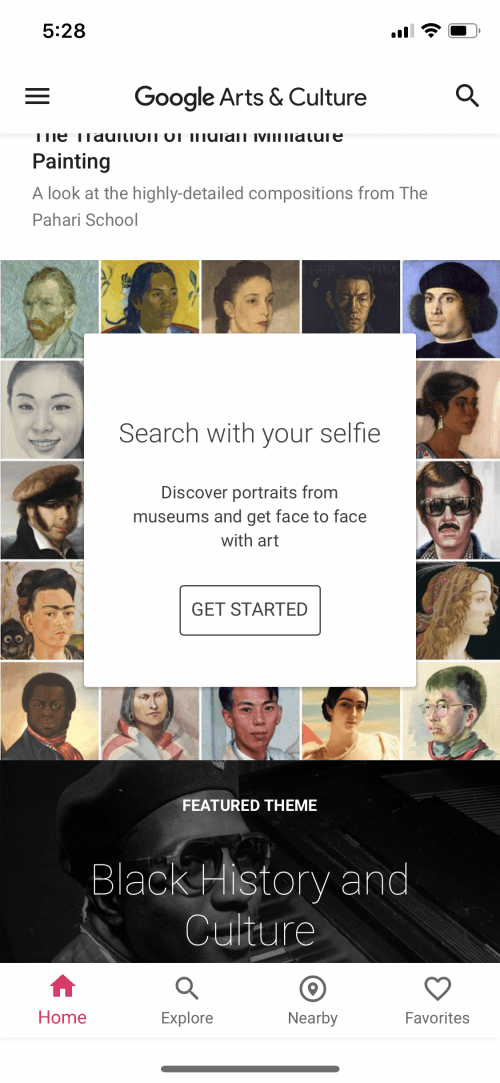 Once you've taken the selfie, you'll see multiple results for your look-alikes. Some of them are impressively close, while others are hilariously off. Either way, you can tap the 'i' in the upper right corner of each result to see the full work of art and learn more about it and its artist, as well as see other similar works.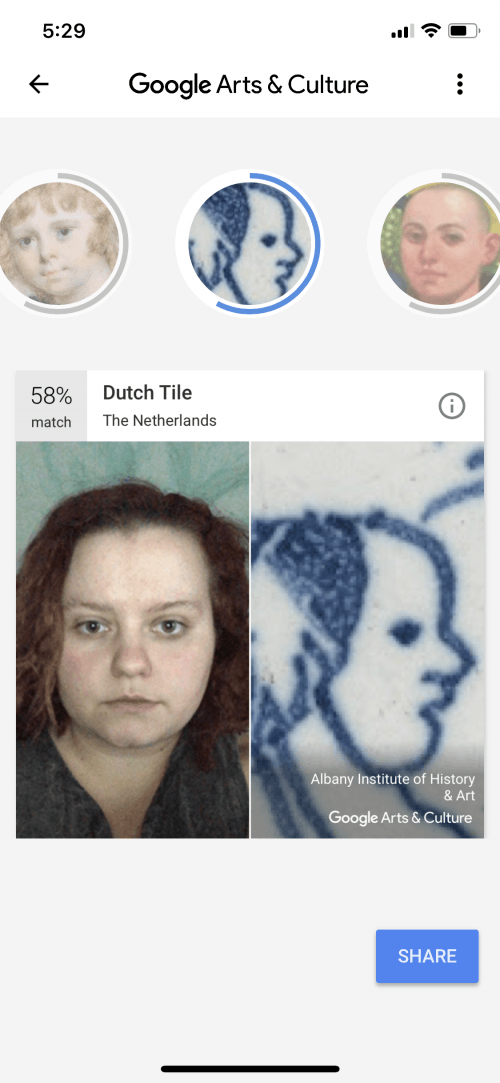 Why We Love It
The fun selfie feature is actually a gateway to art, and I think that's what Google was hoping for. This fun feature is just the tip of the iceberg. In the Explore tab, you'll find a huge database with categories like places, historical figures and events, art movements, mediums, and artists. The tab Nearby shows you the closest museums, the exhibitions currently running, and even the cost to attend. You can add pieces to your Favorites and create Galleries by grouping your favorites together.
If you're not sure where to begin, the Home tab has hours worth of interest in and of itself. Near the bottom of Home you can Explore with Street View, which allows you to look at various different important places as though you were there with a 360-degree view. There are some museums you can virtually walk through using the app, just like Google Street View in the Maps apps lets you explore a city. Below that, you can explore starting with color and tap to see even more work with that main color.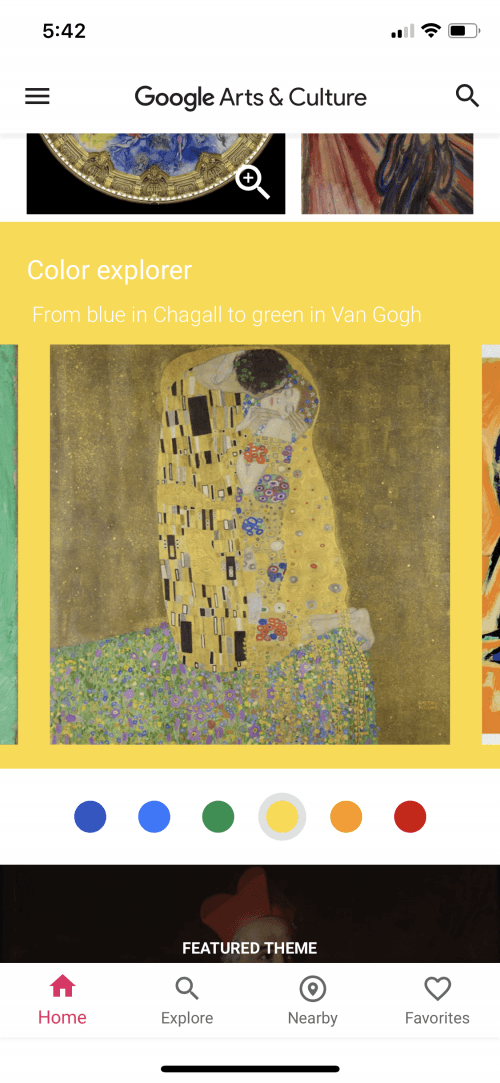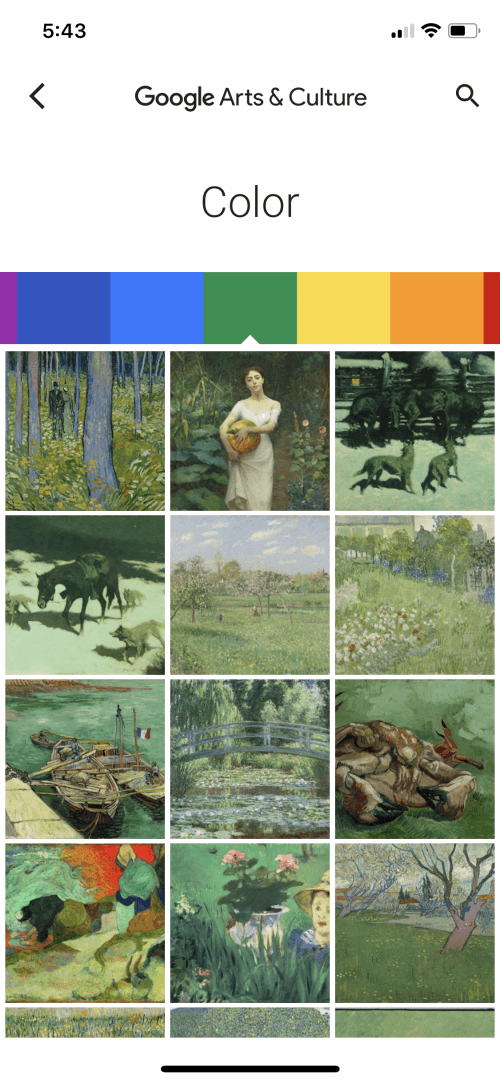 It'd be impossible to fit all of the amazing features of this app into this article, but check it out for yourself. Take the selfie, see your doppelganger, and continue to explore the world and life through art with Google Arts & Culture.