By

Leanne Hays
Updated 09/03/2020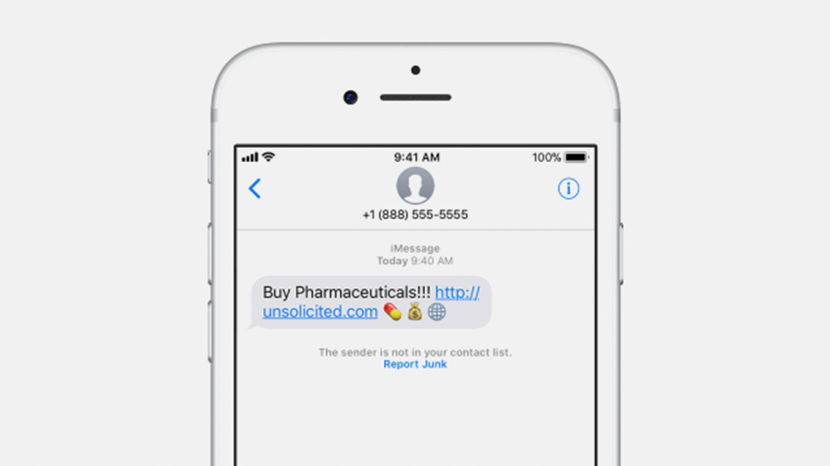 Have you ever received a text message that's obviously a spam text? We've already gone over how to block a call on iPhone, as well as how to block telemarketers, scammers, and spammers on iPhone calls, but what if you're getting spoof text messages? There is a way to report spam texts right in the Messages app; when you do this, the content and sender's information is sent to Apple. Once you've made your report, you can block the number that the potential text message scam came from, and never receive a call or message from that number again! Let's get started learning how to report fake text messages on iPhone. 
* This post is part of iPhone Life's Tip of the Day newsletter. Sign Up. *
Related: How to Block a Phone Number on iPhone: Texts & Calls  
Master your iPhone in one minute a day:
Sign up to iPhone Life's Tip of the Day Newsletter and we'll send you a tip each day to save time and get the most out of your iPhone or iPad.
Report Spam Text
If you receive a text from someone who isn't in your contact list, Apple gives you the opportunity to report it by tapping Report Junk underneath the message. This could just be a new friend or coworker that you haven't added to your Contacts yet, but if it seems like an ad or fishy in any way, be sure not to click on any links in the body of the message; just report it, then block the number.
Block Spam Text if the Report Junk Option Doesn't Appear
Sometimes companies can gather entire contact lists, including phone numbers, from unsuspecting people who sign up for a free app. I'm guessing that the texts I've been getting, like this one below, must be happening because one of my contacts signed up for the app IRL. Great.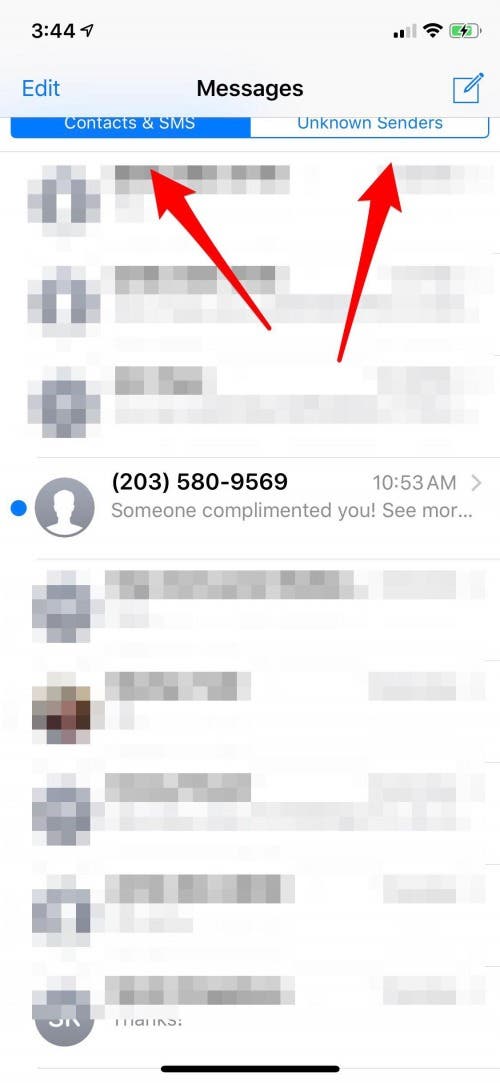 As you can see above, this spam text arrived in my Contact & SMS inbox, so I don't have the opportunity to report it to Apple. I can, however, block this number straight from the Messages app. To do this: 
Open the text message without clicking on any links in the body of the message, then tap on the little arrow to the right of the sender's phone number.
Now tap on info.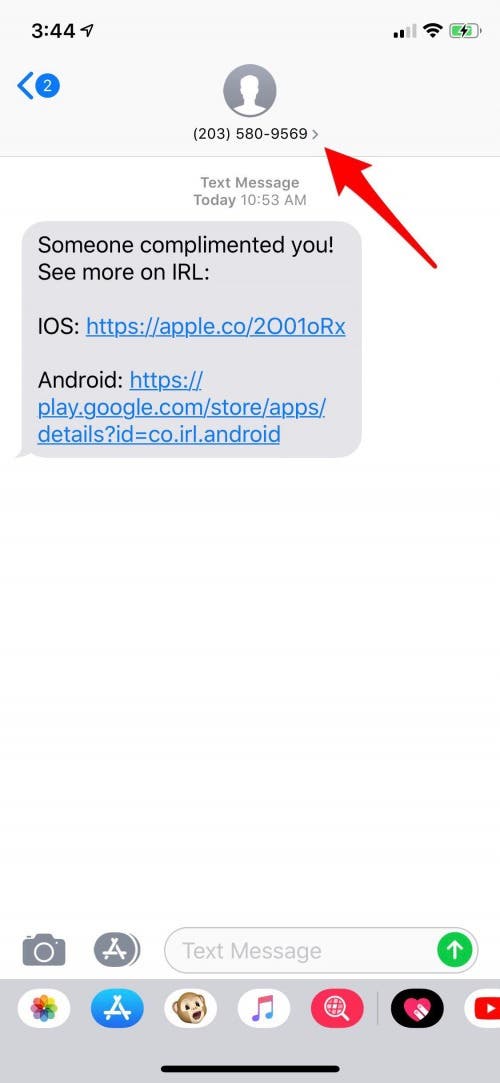 Now, tap the little arrow next to the phone icon.
Tap Block this Caller.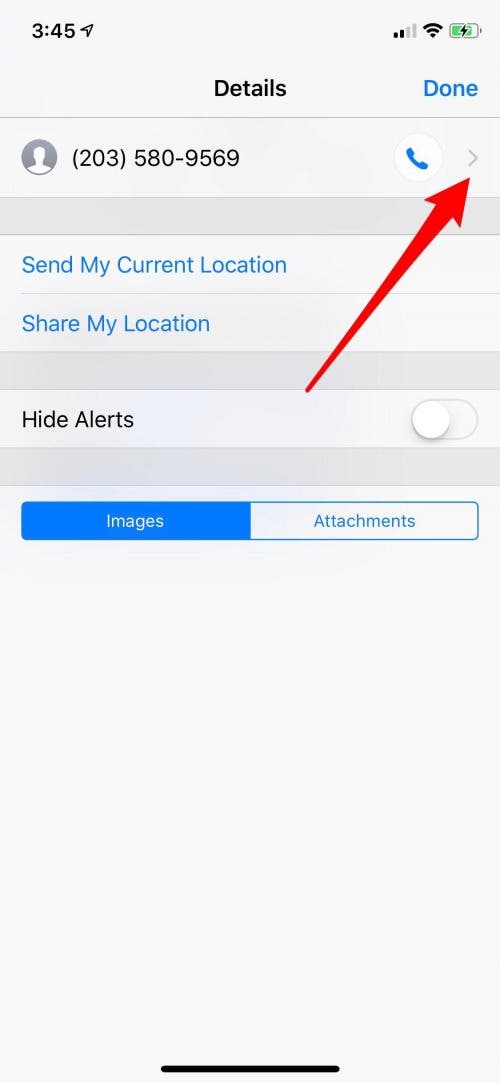 Confirm that you want to block this number, and you won't receive calls or messages from them anymore.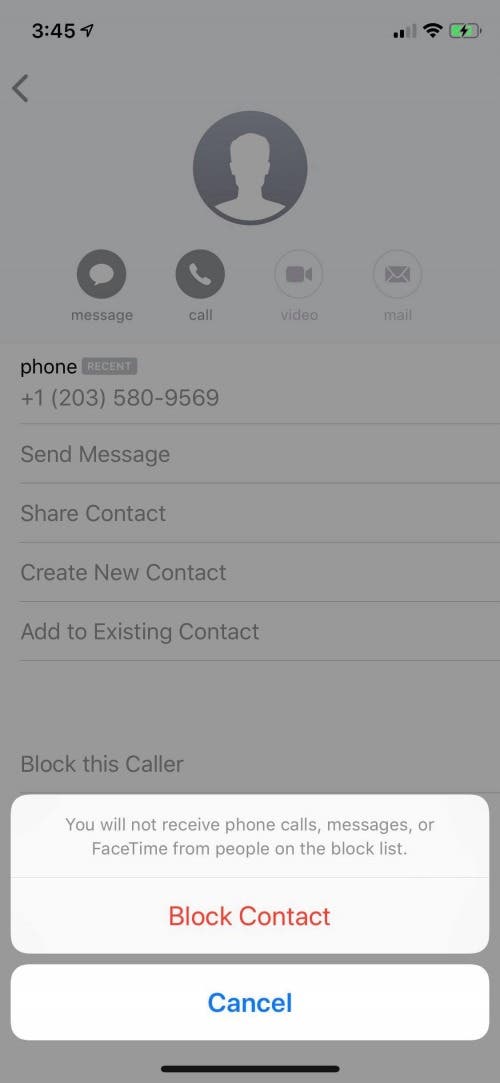 How to Report Text Scams, Phishing & Robotexts to the FTC
Here's a helpful article from the Federal Trade Commission if you'd like to learn more about text scamming. If you're receiving unwanted commercial texts, you can report the number to the FTC by following this link. If you're getting unsolicited robocalls and texts, click here to report those numbers, as well.