From cycling directions, to safer ways to share your ETA, here is everything new you can do with Apple Maps on iOS 14.
By

Amy Spitzfaden–Both
Mon, 11/16/2020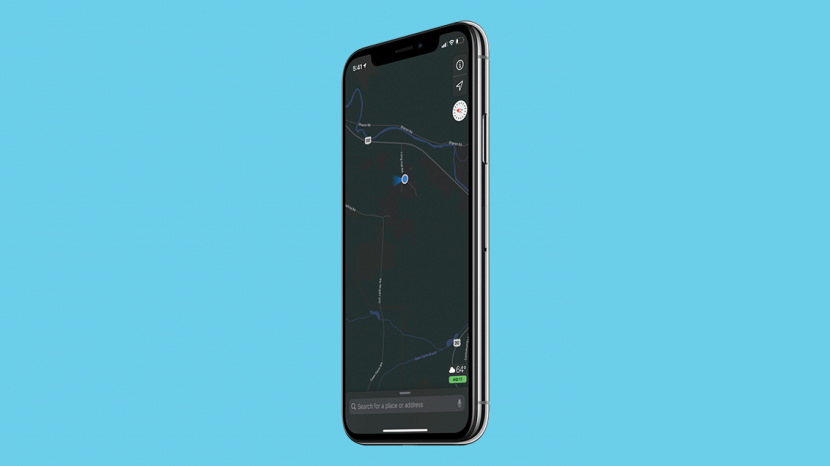 This article will tell you all of the new updates to the Maps app in iOS 14. The Apple Maps update in iOS 14 is a hearty one, bringing a lot of new features forward. Making travel safer, greener, and more precise, these updates will enhance the experience of any iOS-using traveler, but you have to know they're there first. Many of these features are only available in big cities so far, but hopefully we'll be seeing expansion into more areas soon. So let's take a look at cycling directions, professionally curated guides to new places, sharing your ETA through Siri, ways to refine your GPS location, and how to avoid congestion zones. This is a full guide of how to use Apple Maps with all its new updates. It's a lot to cover; let's dive in! For more great ways to use iOS 14 check out our Tip of the Day.
Related: How to Share Google Maps Directions & Apple Maps Directions on Your iPhone
How to Get Cycling Directions
How to Use Apple Guides
How to Refine Your Location
How to Share Your ETA Through Siri
Steer Clear of Congestion Zones
How to Get Cycling Directions
Finding safe and efficient bike routes is an exceptionally important feature for a maps app, and it's one Apple Maps has been lacking up until now. Other apps have this feature, but it can be frustrating to have to download a separate cycling app for your iPhone. Now, if you're in certain big cities, you can search for cycling directions in Apple Maps, which includes metrics like total climb and distance. To get cycling directions:
Open your Maps app.
Enter your destination into the search bar and tap the correct option.


 
Tap Directions.
Tap the bicycle icon on the menu that appears.


Tap Go.
And you're off! Again, this feature is largely unavailable at present, but if you're in a big city you just might be in luck. Available areas include San Francisco Bay Area, Los Angeles, New York City, London, and some cities in China. We're keeping an eye out for this feature's expansion.
How to Use Apple Guides
Remember the Collections feature of Maps? If you don't, it was a feature where you could share destinations or itineraries for a location with family and friends. As of iOS 14, collections has been replaced by Guides, which is the same thing except you can now also view collections that Apple curated, which include recommendations of things to see, places to eat, and more. To view a Guide:
Enter a city into the Maps search bar and tap the result.
Swipe up on the menu that shows the Directions button.


 
Available Guides will appear just below the Directions button. Tap your Guide.
Swipe up to view the full Guide. You can also see each location on the map.


 
Tap Save Guide to easily access it later.
To access a saved Guide, go back to your main Maps page and swipe up on the menu. You saved Guide will be available under My Guides.


 
Tap Share to share it with friends or family.


How to Refine Your Location
In cities where your GPS service isn't great, you can now use the Look Around function to refine your location. What this means is your phone will scan nearby buildings and streets to get a more accurate read of exactly where you are. This is currently only available in cities with the Look Around function. The completely list is:
Boston, MA
Chicago, IL
Dublin, Ireland
Edinburgh, Scotland
Houston, TX
Las Vegas, NV
London, UK
Los Angeles, CA
Nagoya, Japan
New York, NY
Oahu, HI
Osaka, Japan
Philadelphia, PA
San Francisco Bay Area, CA
Seattle, WA
Tokyo, Japan
Washington, DC
To refine your location:
Open Maps.
Tap Look Around.
Move your iPhone around to scan nearby landmarks.


Now, your phone should be able to display a much more accurate location.
How to Share Your ETA Through Siri
When you hit traffic or have to take a detour, your ETA can change while you're behind the wheel. If you sent your friend a text telling them when you expect to arrive, you want to be able to update them, but it isn't safe to do so via text while driving. Now you can share your ETA through Siri, giving you a completely safe option. You could already share your ETA through the Maps app by pressing the Share ETA option when you were looking at the screen, but you ran into the same limitations while driving. To share your ETA through Siri, just:
Say "Hey Siri, share my ETA with..." followed by the name of a contact.
Siri will ask you to confirm. Say Yes.


Your contact will receive a notification of your shared ETA. You can do this at any point during your route, not just when you first set it up.
Steer Clear of Congestion Zones
When you're planning your route, you will naturally want to know what areas might slow you down, either so you can avoid them or add in time to your commute accordingly. Now, Apple Maps shows congestion zones in many major cities throughout the world. Paris and London, for example, will show light red coloring over current congestion zones so when you search for directions, you will be able to take this into account. Yet another feature we hope to see expanded soon!