By

Conner Carey
Sat, 04/14/2018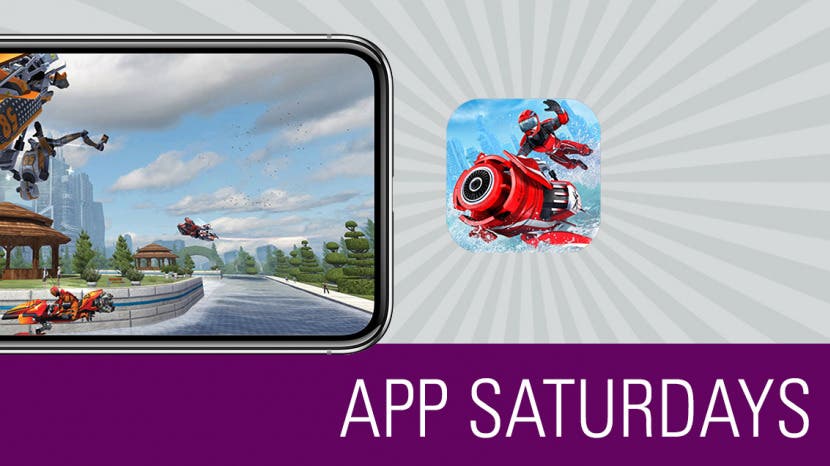 * This post is part of iPhone Life's Tip of the Day newsletter. Sign Up. *
I love gaming on my iPhone, and I am happy to pay for an app. But too often, I'll get into a 'free' game only to end up spending more on in-app purchases than I ever would have on a single game for any regular gaming console. Which is why Riptide GP: Renegade is such a refreshing surprise. I spent $2.99 for the initial game, which is a great price considering the developers don't upsell you within the app at all. The graphics are beautiful, the racing controls are the smoothest I've ever tried, and it feels like a normal game because once I buy it, it's fully-featured and ready to play. All of this combined makes Riptide GP: Renegade the best racing game on the iPhone. We'll cover more on what this game offers and why I love it below.
Related: The Best Journaling App on iPhone Is One You've Probably Heard Of
What It Does
Riptide GP: Renegade is a water racing game wherein you're an illegal circuit racer continually adding hydro jets (the vehicle you're racing) and team members to your inventory. You can play through career mode in the Easy, Standard, and Difficult levels. The graphics of this game are beautiful. I grew up with the original Playstation and Playstation 2, so I'm still continually amazed by how incredible games look on my iPhone. There are nine courses in total repeated throughout the game, which I would say is the only thing I would really change. More courses would also probably drive the price up; but knowing how good this game is, I'd be okay with that.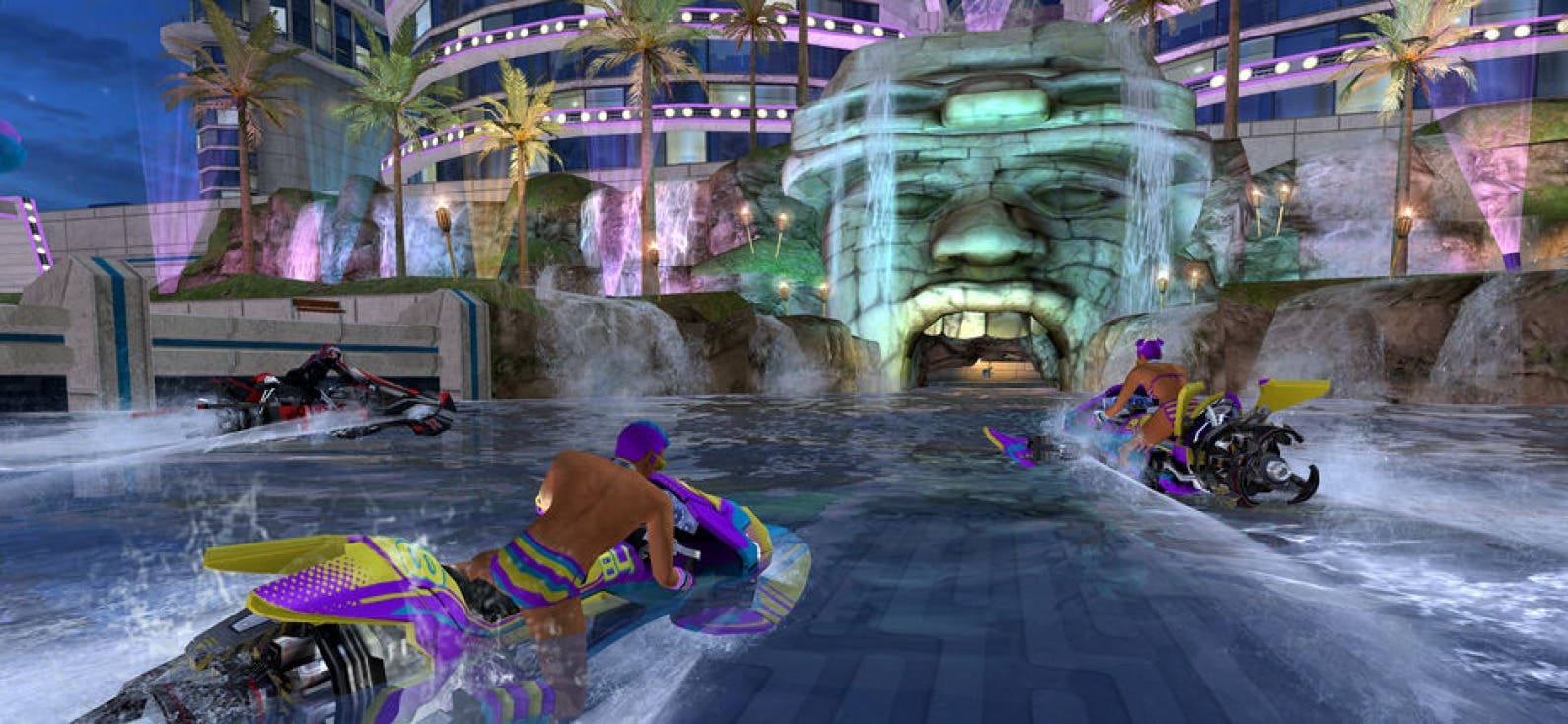 As you play through career mode, the other racers become better and better as you advance. There are a lot of events to beat, and it's even harder if you want to fully complete in each event by getting three stars in every race. The simplicity of the controls makes this game pleasant to play without an external controller: Your vehicle automatically accelerates; you tilt your iPhone side-to-side to steer. The arrows on either side at the bottom serve as both brakes and joysticks for doing tricks. There is also a little fire icon that you can press to boost your speed once the bar at the top has partially filled from your having done tricks.
Why We Love It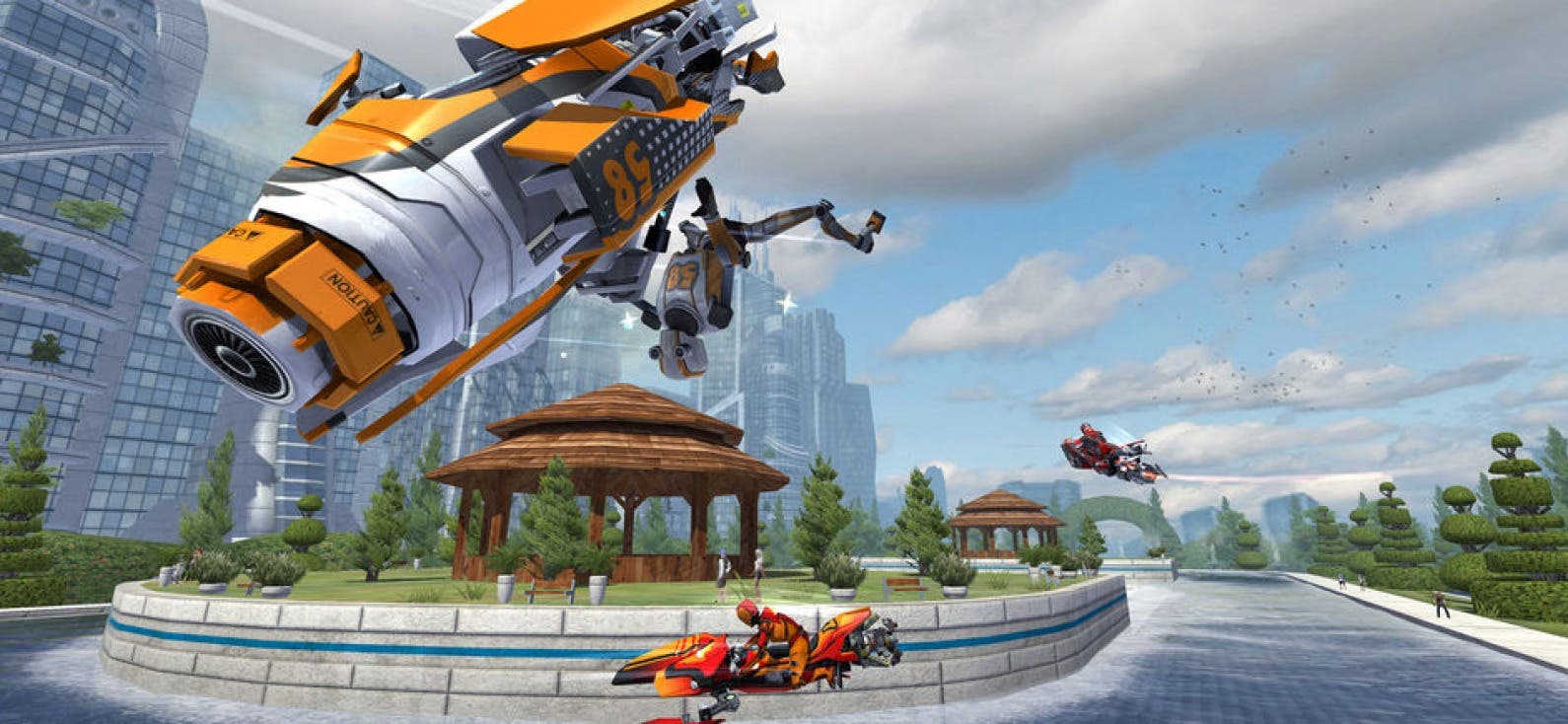 I rarely feature games for App Saturday; so when I do, you can be certain I've already sunk at least six hours into that game (and in this case, embarrassingly, many more). It's addictive and a lot of fun. Though I would love more unique levels, the levels that do exist are both beautiful to look at and well thought out. Each level can be played in a few different ways:
Elimination: this is where every 15 seconds, a racer is eliminated until only one person is left.
Race: this is a typical race, usually 2-3 loops around the course for time.
Freestyle: you're given sixty seconds on the course to rack up as many points as possible by doing stunts and tricks.
Slalom: orange and blue flags are places all along the course. You have to pass the orange flags on the right and the blue flags on the left. It's a race for both time and least number of flags missed.
These variations make the nine tracks feel like many more, because you have to get good at various parts and aspects of the game to succeed. I also appreciate the details. There are secret ramps in the Freestyle levels that give you more chances to rack up points. There is also a lot of commotion happening in the levels; as stated in the description of the game: "[you'll] blast across floating factory platforms, brave hurricane-strength waves, and infiltrate a military base in the midst of battle."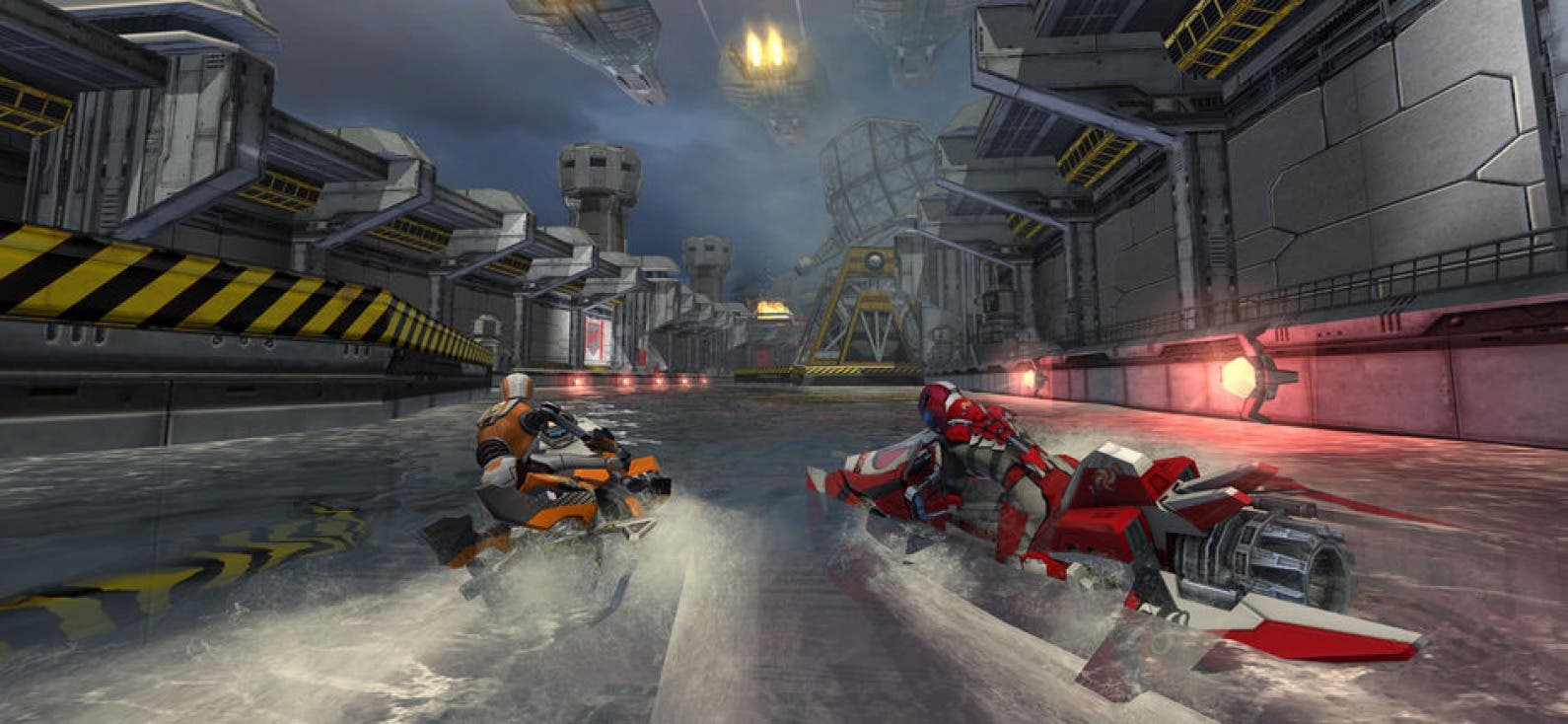 All of this for only $2.99! I would happily pay ten plus dollars for this game, especially with a few more career mode levels and unique courses. The best part, I must restate, is that once you've paid for the game, that's it. You have full access to the entire game. I didn't realize how much I missed that having not played on a regular console for a few years; it really makes a difference in whether I feel like I'm playing an iPhone gaming app versus just a game. And Riptide GP: Renegade is a really fantastic game.