Ensure you are adhering to local speed limits with Google Maps.
By

Rhett Intriago
Updated 03/23/2023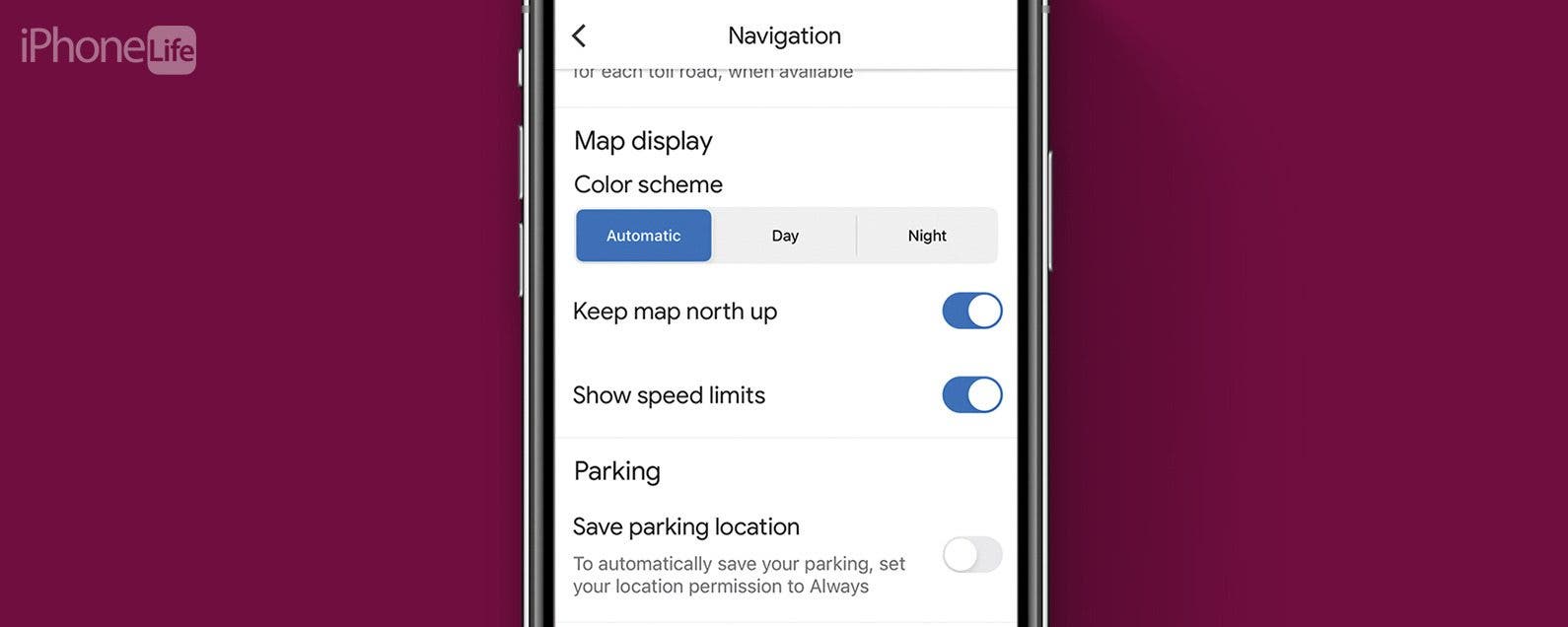 * This post is part of iPhone Life's Tip of the Day newsletter. Sign Up. *
Driving in an unfamiliar area and not sure how fast you should be going? Google Maps' speed limit feature shows you the speed limit for the road you are currently driving on so that you can travel safely. Here's how to enable this convenient feature.
Why You'll Love This Tip
Avoid expensive speeding tickets by making sure you're following local speed limits.
Stay safe and keep other drivers safe when driving in unfamiliar areas.
How to Turn On Google Maps Speed Limit
Wherever you're traveling, it's important to stay aware of the speed limit so that you can make sure you're obeying local traffic laws and staying safe on the road. Luckily, you can see the current speed limit in Google Maps.
Note: The Speed Limit option is limited to certain regions around the globe. If you're not seeing it in your app, it could mean Google hasn't released it in your region yet. Even if the option shows up for you, make sure to pay attention to road signs; the speed limit listed on Google Maps could be outdated or not take into account temporary changes due to road work.
For more iPhone navigation tips and tricks, be sure to sign up for our free Tip of the Day newsletter. Now, here's how to enable Google Maps' speed limit feature:
Open Google Maps.


Tap your account icon in the upper right corner.



Tap Settings.


Tap Navigation.



Scroll down, and tap the toggle next to Show speed limits. The toggle should be to the right and colored blue when it is turned on.


Now, whenever you start navigating, you should see speed limits in Google Maps. If you prefer to use Apple Maps, you can also see speed limits there. You can also see speed checks in Apple Maps and Google Maps, so you can be more conscious of your speed. Next, find out how to use Google Maps offline!