By

Hallei Halter
Sat, 03/30/2019
* This post is part of iPhone Life's Tip of the Day newsletter. Sign Up. *
On vacation or a business trip and hate trying to maneuver your way around unfamiliar territory? Lyft is a rideshare app that employs local people as an alternative to conventional taxis, and provides discounts for cheap fares. To save time and hassle, Lyft can get you to your destination with just a few taps.
Related: App Saturday: Groupon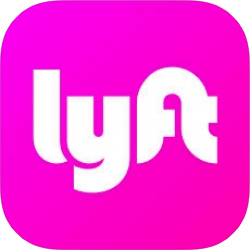 What It Is
Lyft is a rideshare app where drivers use their personal vehicle to take you to your chosen destination. Use your current location or type one in, along with your destination. You'll see any drivers nearby, estimated arrival time, and the payment price. When a driver is on their way to pick you up, you're given their car description, license plate, and driver name with profile picture. This lets me know which car to approach at the pickup point. Lyft employs it drivers in part to a ratings system. After the ride, you'll be asked to rate your driver on a scale of 1–5 with a space for additional comments. To pay, enter your card information and it will be saved on the app. You can also create a business profile and connect your company card to cover travel expenses, if applicable.
Why We Love It
Lyft is a convenient rideshare app I use when I'm visiting friends or attending an event in the city. It saves me time and frustration on parking and getting lost. Since the drivers are local and using the GPS provided on the Lyft app, there's a better chance they know where to go than I do. I've had a few drivers who made additional suggestions of restaurants and sightseeing spots, and across the board the drivers have been polite and are okay with not talking beyond a quick 'hello'. With my card information saved on the app, I can tip the drivers via the app and don't have to carry additional cash on my trips.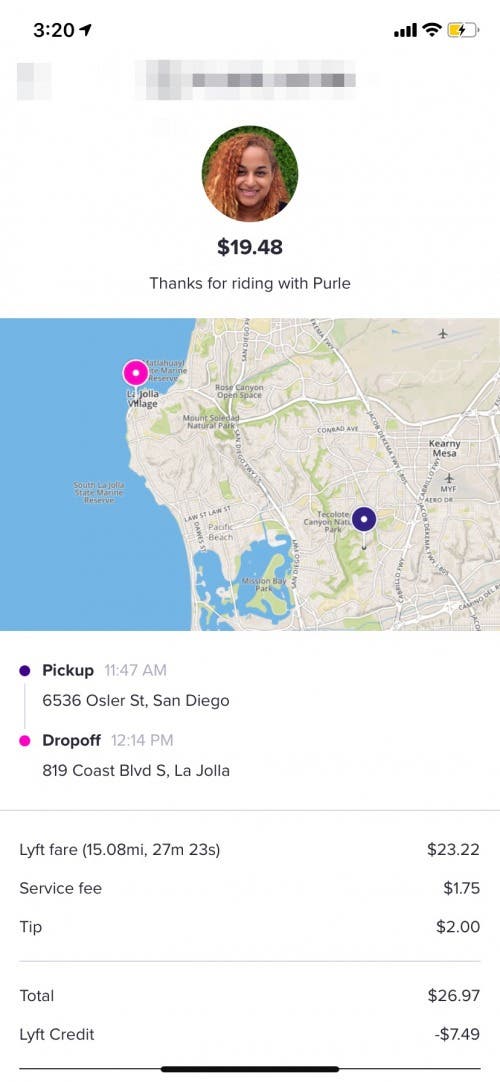 Choice of Vehicle 
You can't select a specific driver or car on Lyft, but you can choose a vehicle type. Lyft has a standard economy class that fits up to four passengers. Lyft XL are SUVs for up to six passengers, and there are Lux or Lux Black options for more high-end cars including ones with leather seats. Other options that may be available in your area are wheelchair-accessible vehicles, vehicles that have a pre-fitted car seat for kids, or a single-passenger scooter. I haven't seen the scooter option available when I've used the Lyft app, but I would definitely try it just to have the experience of zipping around a city while I test my grip strength on a stranger's shoulders. Pricing will vary depending on your option, for example the Lux and Lux Black vehicles have a higher base fee than standard economy.
Perks & Promos
You can connect Lyft to your business account. Using an intermediary company, like Concur, your Lyft business profile will automate expense receipts. You'll never lose track of how much was spent on a business trip, since all the information will be saved on Lyft. And you can also forward it to a work email. For both business and regular accounts, Lyft could also send you offers from time to time. When I first signed up, I received 30 percent off my first 10 rides and I still get the occasional discount. These offers are applied directly to your account, so there's no code to enter and the discount will be shown before confirmation. Another option for standard economy rides is Shared, which is similar to carpooling in that it allows the Lyft driver to pick up additional passengers along the way for reduced passenger rates.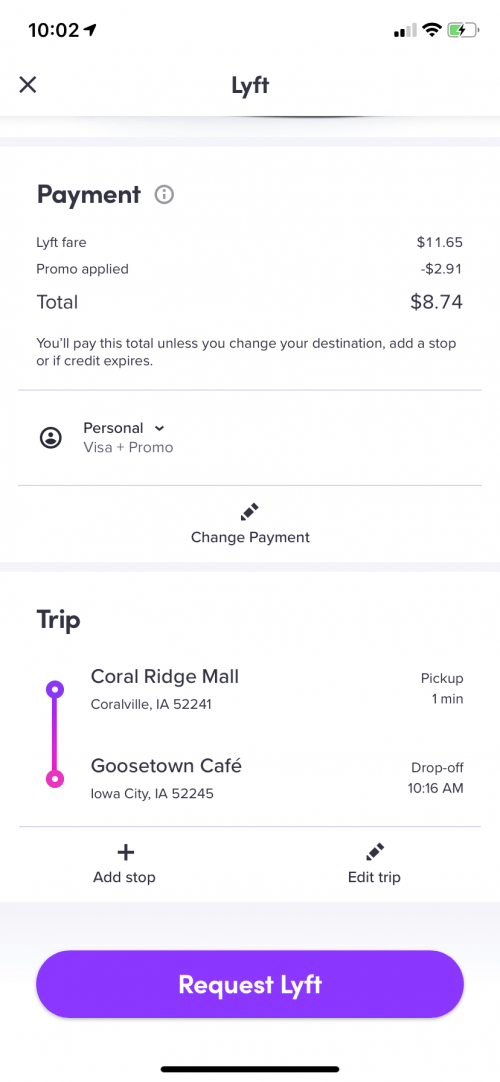 Schedule Rides
Lyft has a Schedule Ride feature that you can use for up to seven days in advance. Take one more thing off your mind by arranging a pickup at your chosen time, with your preferred vehicle type. It's great for rides to the airport or appointments, and you can also use this feature for more everyday occassions for convenience. For example, my friend was having a birthday dinner at a restaurant that barely ever has parking on the weekends. I scheduled a ride in advance two days out and using Lyft meant I spent more time enjoying the night rather than driving in circles to find a parking spot. This feature is not available in all locations and will show as a calendar icon where accessible.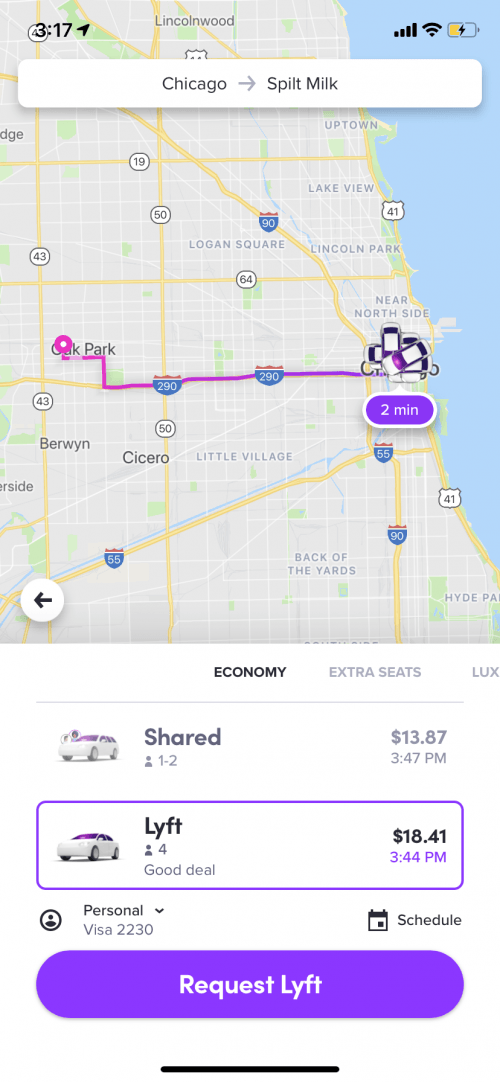 Lyft is a good alternative to public transportation if you're in a hurry, or just want the privacy of a taxi at what could be a lower cost. Lyft is more common in well-populated areas but it seems to be catching on in other places too. With vehicle options and the occasional coupon code, Lyft is definitely something to try if you want to skip the parking garage.