By

Sarah Kingsbury
Updated 02/17/2015
Master your iPhone in one minute a day: Sign up here to get our FREE Tip of the Day delivered right to your inbox.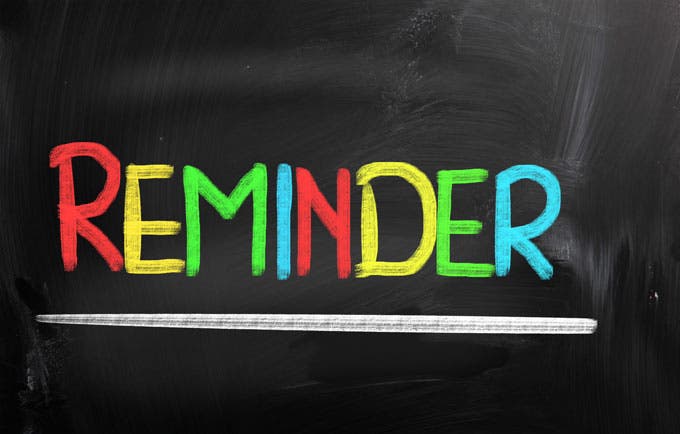 If you ask Siri to set a reminder for you, but forget to specify a Reminders list, it will end up on your default Reminders list. (Read this tip to find out how to set a Reminders list as your default list.) There's no need to recreate the reminder on a different list though; it's easy to move a reminder from one list to another.
In Reminders, open your default list and tap on the reminder you wish to move to select it. Next, tap on the information icon on the right and then tap on the list name.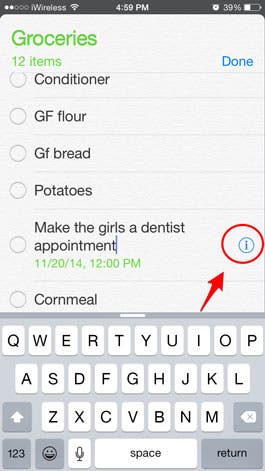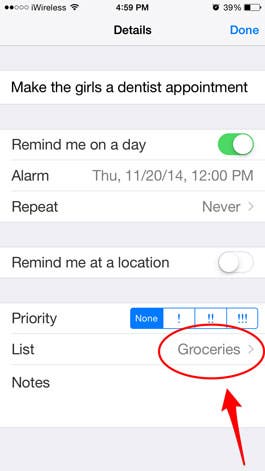 This will take you to a list of all your Reminders lists. Tap on the name of the list to which you want to move the reminder.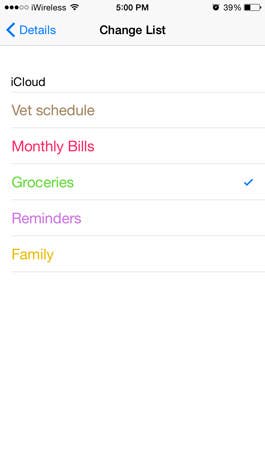 Top image credit: Krasimira Nevenova / Shutterstock.com