By Sarah Kingsbury updated on 03/28/2016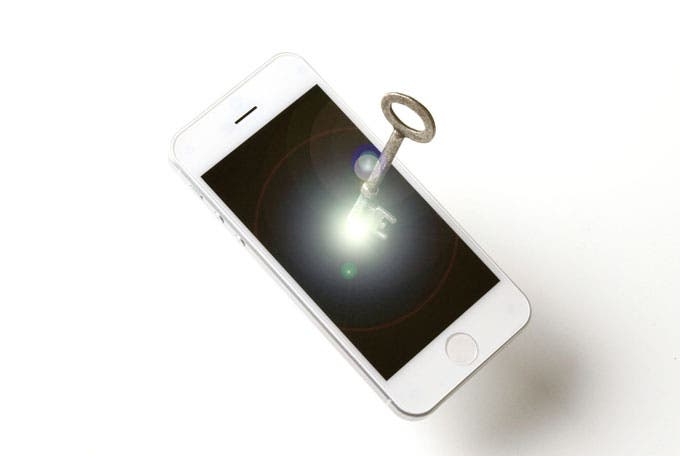 Our Apple ID account contains sensitive personal and financial information. If someone were to guess your password and security question answers, they could possibly access and change your Apple ID information and make iTunes and App Store purchases as you. If you want to keep that information extra secure, consider enabling Two-Step Verification This will prevent anyone from using your Apple account even if they know your password. Here's how:
In an Internet browser, go to My Apple ID, click on Manage Your Apple ID, and sign in.
Click on Password and Security. Answer your security questions and then under Two Step Verification, click Get Started.
Apple will email you a verification code, which you will need to enter in order to continue.
Once you enter the code, you will need to wait three days before you can complete signing up. Apple will send an email letting you know when the waiting period is over.
After the waiting period is complete, sign back in at My Apple ID, click on Password and Security, answer your security questions, and then click Get Started under Two Step Verification.
Enter your phone number. Apple will text you a verification code.
Enter the code and you will be given a Recovery Key.
Print the Recovery Key and store it in a safe place.
Confirm your Recovery Key.
Check the box and click Enable Two-Step Verification.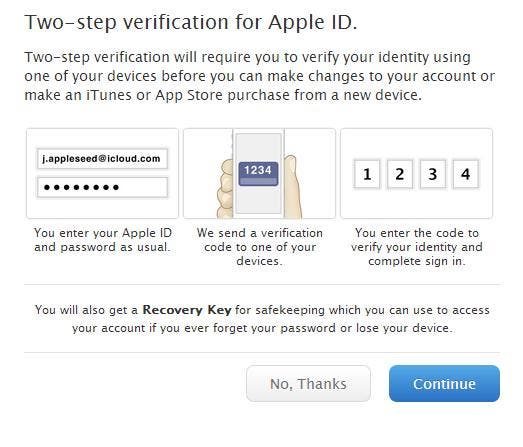 From now on, any time you make a purchase or access your account, Apple will text you a verification code that must be entered before you can proceed. And no one can access your Apple account without two of the three following things:
Your password
Your verified iDevice
Your Recovery Key
Top image credit: Nobuhiro Asada/Shutterstock.com