Is your iPhone level gone? Here's an easy way to find it!
By

Leanne Hays
Updated 04/14/2022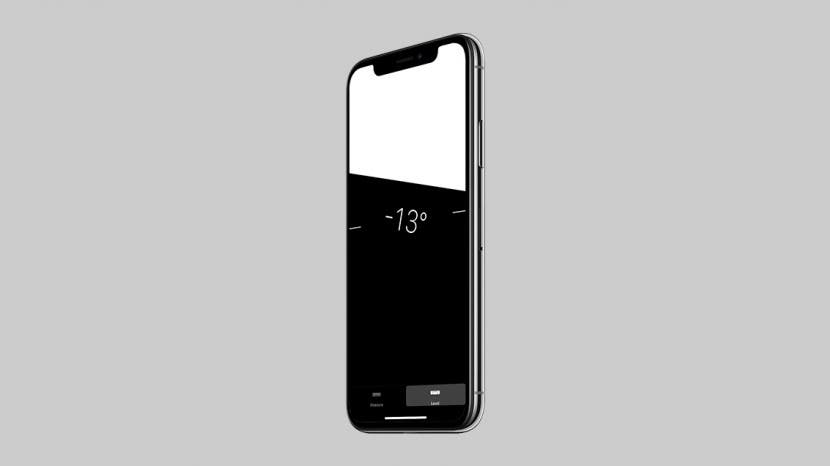 Is your iPhone level gone? Recent updates have made it harder to find the level on iPhone Home screens. Don't worry, the level hasn't disappeared, it's just been incorporated into the Measure app. If you've been wondering where to find your iPhone's level tool (or spirit level as our British friends call it), read on. 
Related: How to Use Your iPhone's Scientific Calculator
How to Find the iPhone Level Tool
Wondering, "Where is the level on my iPhone," Look no further than the Measure app. It has it right there ready for you to use. However, the Measure tool is hidden in the Utilities folder, which is automatically created. Here's how to find the iPhone level tool.
Open your Utilities folder on your Home screen.


Tap Measure.


You can also search for Measure in your App Library.
How to Use the Level on Your iPhone or iPad
Once you've opened the Measure app, all you need to do is:
Tap on Level at the bottom of your screen.


Hold your device on the surface you'd like to check for level.
When your device, and therefore the surface you're testing, is level you'll see a green screen and 0º.



If the surface you're checking isn't level, the screen will be black, and you'll see how many degrees plus or minus it's off from level.




Now you can easily straighten picture frames or anything else your heart desires!