Wondering, 'How do I uninstall watchOS beta?' Unfortunately, you can't. You can only remove the beta when the new update is officially released.
By

Olena Kagui
Updated 06/30/2022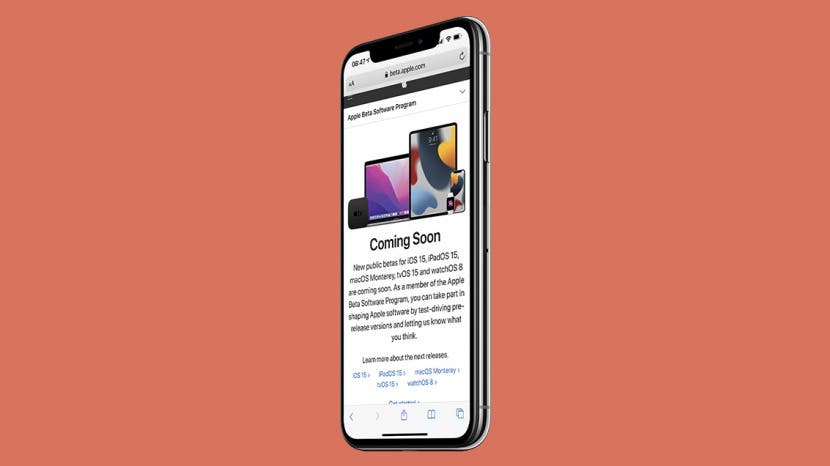 Before you get watchOS beta, make sure you understand how to downgrade Apple Watch software. Although you can't downgrade to watchOS 7, you will be able to upgrade to the shipping version of watchOS 8 when it's released this fall. Here's how to do it.
Related: How Do I Install Beta watchOS 8 on Apple Watch?
Jump To:
How to Remove WatchOS 15 Beta & Get the Official Release
The Apple watchOS beta can be installed in order to help Apple get feedback on an upcoming major software update. You can learn how to install watchOS 8 beta on your Apple Watch here. You can only remove it once the shipping version is released. To learn more about your Apple Watch, sign up for our free Tip of the Day newsletter.
Open the Watch app on your iPhone.


 
From My Watch tab, tap General.


 
Select Profiles.
Tap the watchOS Beta Software Profile.
Tap Remove Profile. You may need to confirm this.
Your Apple Watch may prompt you to restart, tap Restart.
Next, you'll have to install the public release of watchOS 8.
How to Download the Public Release of WatchOS 8
Since your iPhone and Apple Watch and synced, you'll have to update your iPhone to the public release of iOS first. If you have the beta on your iPhone, you'll have to start by uninstalling the beta from your iPhone. Next:
Make sure your iPhone is connected to Wi-Fi.


 
Open Watch app.


 
Make sure your Apple Watch is at least 50% charged and connected to the charger.
Tap General.


 
Tap Software Update.


 
Tap Download and Install.
When prompted, enter your iPhone Passcode.
Tap Agree to Terms and Conditions.
On your Apple Watch, tap Proceed.
Enter your Passcode on your Apple Watch.
Your Apple Watch will restart and when it is turns back on, it will run on watchOS 8. For the next few days after the update, you might experience quicker battery drainage due to background tasks completing the installation. This is normal and should be expected and can often be fixed by turning your Apple Watch off and on again. Check out the features of watchOS 8 to help you decide if you should install the public beta!