By

Conner Carey
Sat, 12/02/2017
* This post is part of iPhone Life's Tip of the Day newsletter. Sign Up. *
Unless you have extensive experience with various wines, it's not easy to know where to begin to what food to pair that wine with. Most of us have likely tried the popular wines like Merlot or Moscato, but feel lost when trying to branch out. I don't know about you, but when I'm choosing a fancy wine for a special occasion, I end up choosing the wine with a label I think is creative or interesting, instead of knowing anything about what I'm going to drink or if it will go with the meal. Luckily, there is an app for this. Pocket Wine allows you to browse the various styles of wine, the grapes used to make it, keep track of the wines you've tried, and see what wine pairs best with what food. We'll go over more on what the apps does and why we love it below.
Related: Best Apple Watch Gear: Must-Have Accessories for Your New Smartwatch

Discover your iPhone's hidden features
Get a daily tip (with screenshots and clear instructions) so you can master your iPhone in just one minute a day.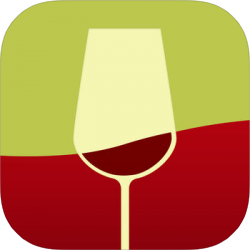 What It Does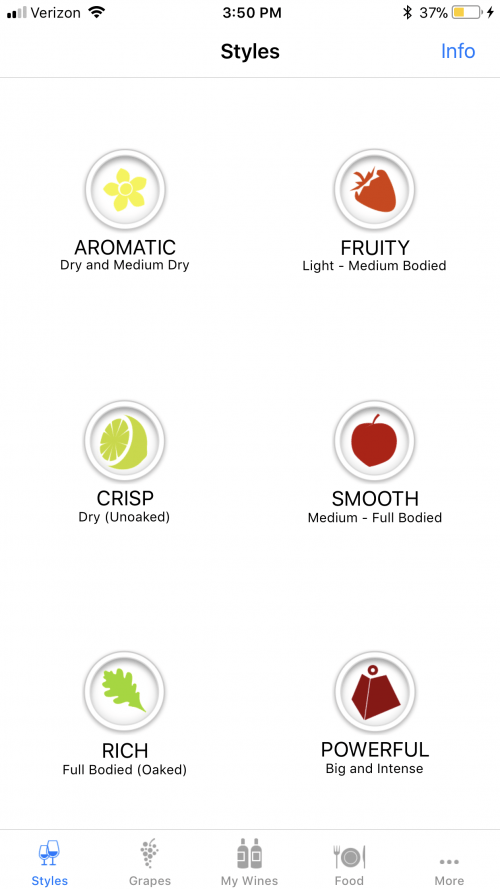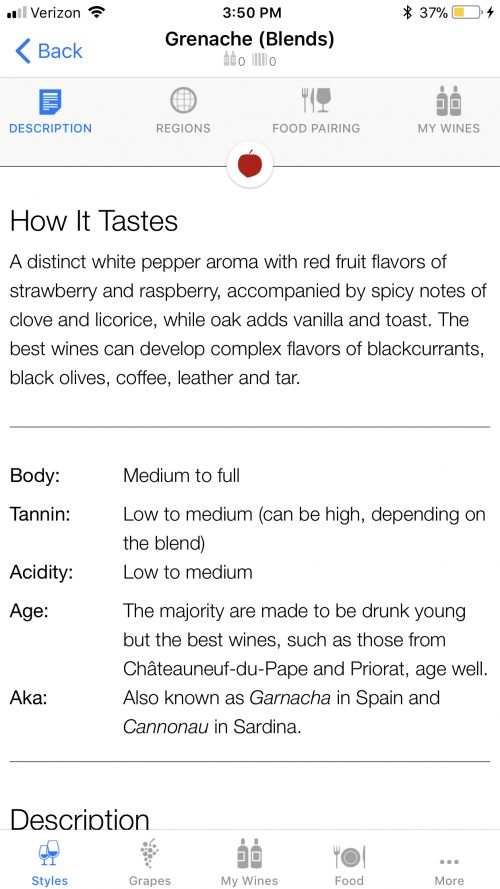 Imagine you're browsing the aisles for a nice bottle of wine and you come across something you've never tried before. With Pocket Wine, you can open the app, find the style of wine, and learn more about it from how it tastes to its level of dryness or sweetness. You can learn a little bit of the history on that wine and even see related varieties. If it's a wine you know you like or dislike, you can also add Notes at the bottom of any entry with personal experiences you want to remember. You can see where those types of wines are made, what food it pairs best with, and more.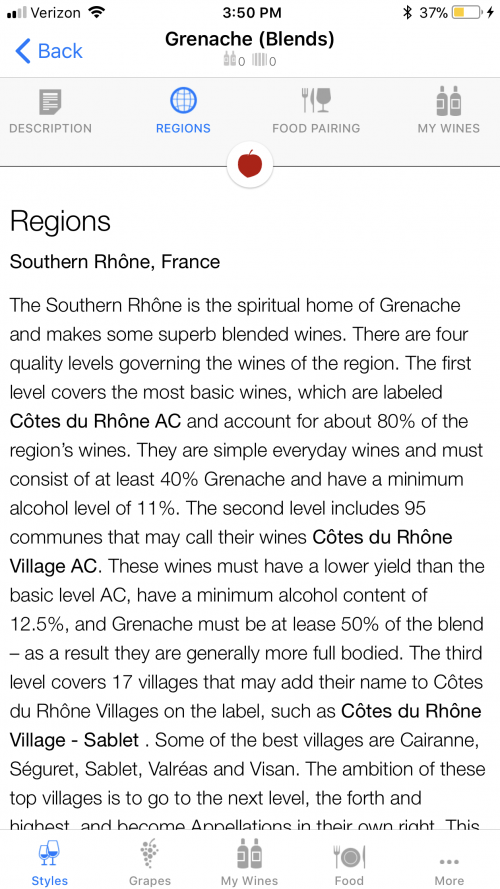 Once you pick and buy the wine, you can add it to My Wines in the app. This allows you to take photo of the label, add its name, price, style, alcohol content, whether or not it's currently in your cellar, a rating, notes, and much more. That way, if you find a wine you love, you'll always know what it was and what you liked about it. This is also a great way to keep stock of the wine you have.
Why We Love It
My personal favorite part of the app is about food pairing, which is a wine topic I have no working knowledge of. But let's say a group of friends and I are going to have a steak dinner; I can use this app to find the food and see what wines are best to pair with it. And the app doesn't just stop at the kind of food; it gives you specific types of the various foods and how they've been prepared. For example, I navigate to Food in the app, select Meat, then Beef, and now I'm presented with a huge list of beef entrees. Then I choose Steak and still I'm given various options including Fillet, Sirloin, T-Bone, and more.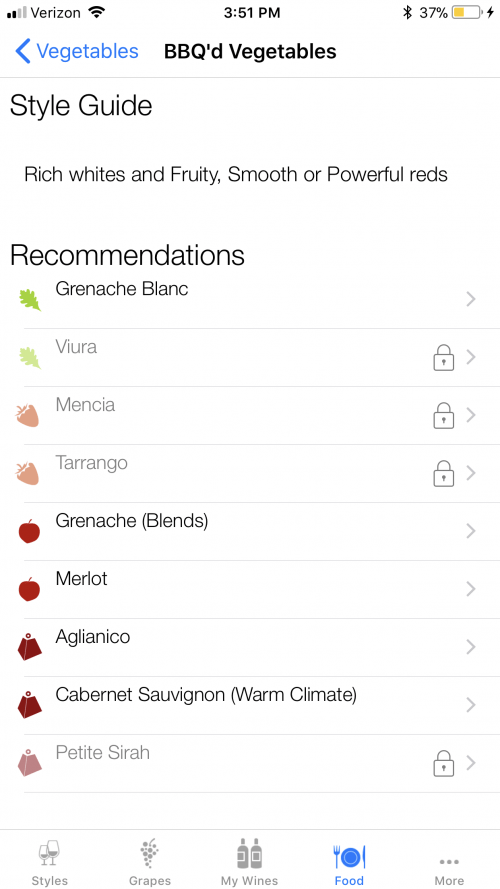 Pocket Wine is great for inexpereienced wine enthusiasts. There is something in the app for every level of wine lover. If you enjoy wine but never know what to choose, I highly recommend using this app to try something new. Or if you love wine and have a cellar full, you can use the app to track what's in your cellar and any information you want to know about each one. You can even add fancier wines to your Wishlist; so when it comes time to splurge, you'll know exactly what to buy.  
*The app is free to download with limited (but still plentiful) features; to upgrade to the full version, it's $3.99 one-time purchase.