By

Dig Om
Thu, 05/17/2018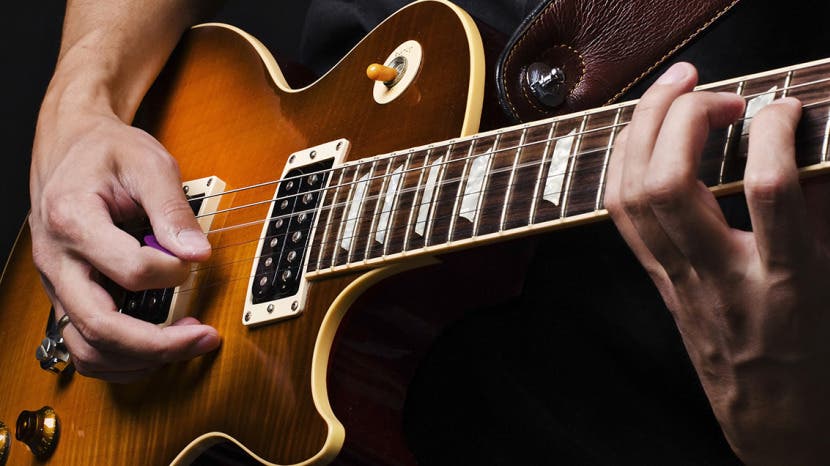 I make no claims of being an amazing guitarist; I wouldn't even say I'm all that good. That said, I've enjoyed playing guitar for 20 years and I love it with all my heart. I find it to be both a creative outlet and a valuable form of relaxation and meditation. Back when I began my guitar playing journey, learning required paper books and teachers; nowadays, a few good apps can go a long way toward helping you learn and grow as a musician. The following are a few of my favorite, most indispensable iOS apps for guitar players.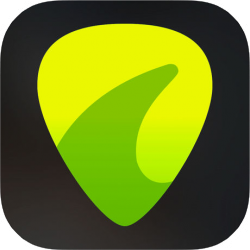 "Guitar Tuna." Get it? As in "Guitar Tuner" said with a New York accent. Cute name aside, this versatile tuning app is a must. One of the most important things every musician must practice—whether they're just learning or an experienced veteran—is keeping their instrument in tune, and Guitar Tuna lets us do just that, with intuitive ease. It's a precise tuning app; and one of my favorite features, aside from the fact that I don't have to rely on my ear to hit perfect pitch, is the fact that it will also let you tune a variety of stringed instruments and it will also remember your most recently used instruments for quick access, which in my case are guitar, ukulele and mandolin.
AmpliTube is a fantastic app (designed by the makers of the iRig) that turns your iDevice in a guitar amp and recording studio. It's a feature-rich app, with extensive in-app purchases and almost all the bells and whistles a professional musician could ask for. Personally, I love its live looping feature, with the ability to record your looped performances and control the equalization of loops. The recording studio is phenomenal and offers great depth for the expert musician, and the virtual effect pedals give you the ability to craft and tweak your sound to your heart's (and ear's) content. I use Amplitude with both my classical acoustic/electric as well as my strat and it's far too easy to get lost for hours exploring the sonic worlds that AmpliTube opens up.

Discover your iPhone's hidden features
Get a daily tip (with screenshots and clear instructions) so you can master your iPhone in just one minute a day.
This is my go-to resource for song transcription, with a musical selection for most any taste, with over 800.000 songs to choose from. Ultimate Guitar provides access to a vast library of songs, primarily for guitar, but also in some instances for ukulele and bass as well. You can save your favorite versions of songs under a favorites tab, which are available for offline use. While this app doesn't provide musical notation, it does give users access to chords and tablature as well as the ability to transpose a song to different fretboard positions. With Ultimate Guitar (Pro version) you can also autoscroll for hands-free use, and even listen to select songs via YouTube integration. This app also offers a built-in metronome, tuner, and chord library, among other useful features.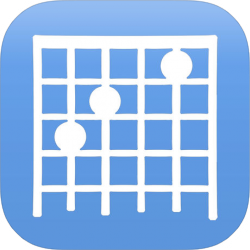 This handy app gives guitarists access to a wealth of chord and scale structures in an easy to use layout. With Chord Bank you can study your scale patterns (essential for soloing skill development) and practice your chord structures in a variety of different fretboard positions. Chord Bank also offers extensive lessons as in-app purchases which really go a long way to making this a useful and indispensable app for any student of guitar. A unique feature that I find really interesting within Chord Bank is their "Reverse Finder," which presents you with a virtual fretboard and allows you to place virtual fingers wherever you want on the neck and the app will tell you exactly what chord you've created, and allows you to favorite these self-created chords for ease of recall.
This app is a stripped down and relatively inexpensive alternative for providing live loops and for recording your looped performances. Everyday Looper lets you record up to four tracks on the iPhone and up to six tracks on the iPad. Although it's a simplified option to a more in-depth app like AmpliTube, "EyDy Looper," as the developers abbreviate it, is no slouch, providing a plethora of fine-tuning options and simple, finger-gesture controls.
Honorable Mention:
Although the following aren't guitar-specific apps, they are apps I use on a regular basis and are worth inclusion in this roundup:
UkeBank (free): a fantastic resource for all of your ukelele chords.
Ukelele Scales (free): your go-to resource for ukelele scale structures, ideal for anyone interested in taking their use skills to the next level.
Mandolin Companion (free): a great app for learning mandolin strum/picking patterns and for practicing mandolin chords and scales.
Last but not least, YouTube (free). YouTube has proven itself time and again to be an absolutely invaluable resource when it comes to just about anything music related, from learning about scales, to studying fingering techniques for classical approaches to simply watching a wide range of musical performances, which I maintain is one of the best ways to learn and stay inspired on the musical path.
Top image credit: Dmitriy_Tsyupa / Shutterstock.com