By

Paula Bostrom
Wed, 09/09/2015
I use the iOS Voice Memos app that came pre-installed on my iPhone quite often. (Sorry, iPad users, this is an iPhone-only app.)  I use it when I'm interviewing someone for an article, at my doctor's appointments (with my doctor's permission) when I want to make sure I hear everything she is telling me regarding my medications, and, of course, if I want to record a quick memo. If I want to save part of the recording for future reference, it is much easier and efficient to trim the parts I don't need. Here's how:
In the Voice Memo app, tap the recording you want to trim and then tap Edit.

Discover your iPhone's hidden features
Get a daily tip (with screenshots and clear instructions) so you can master your iPhone in just one minute a day.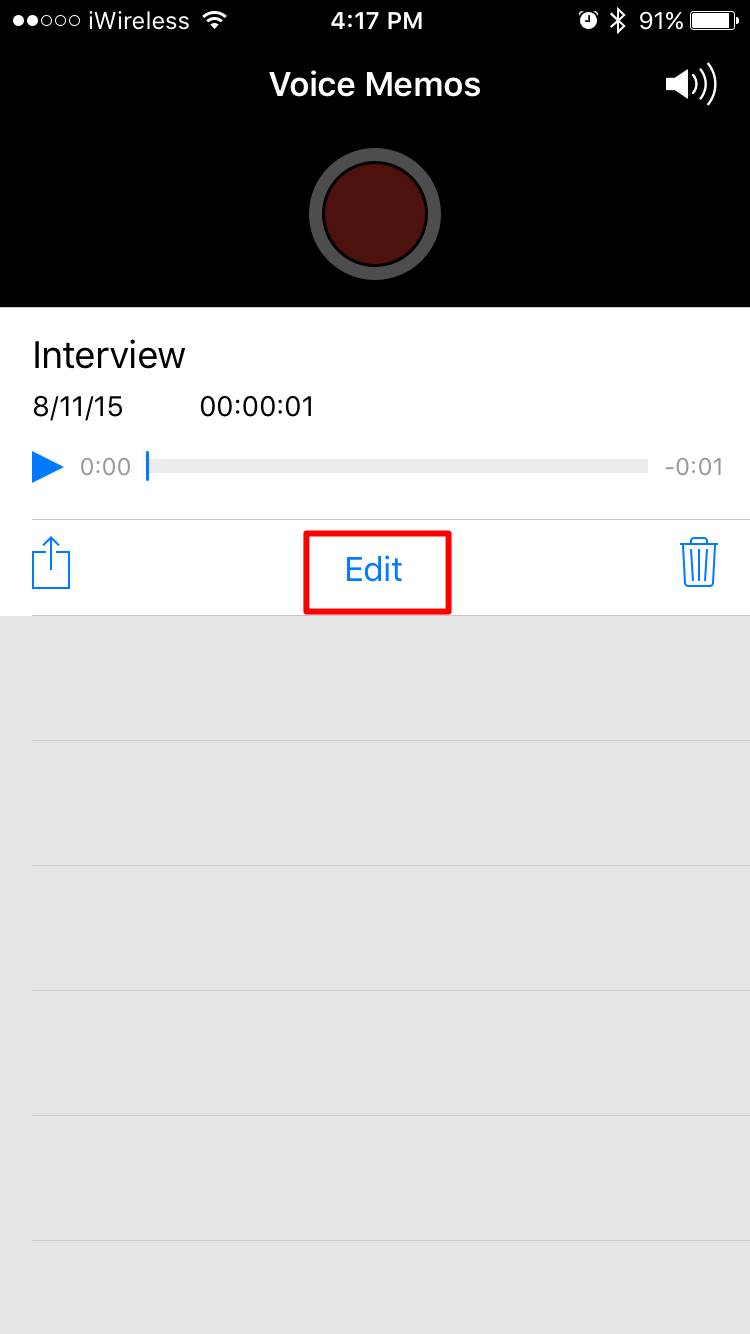 Tap the crop icon (a square with two lines coming out of it)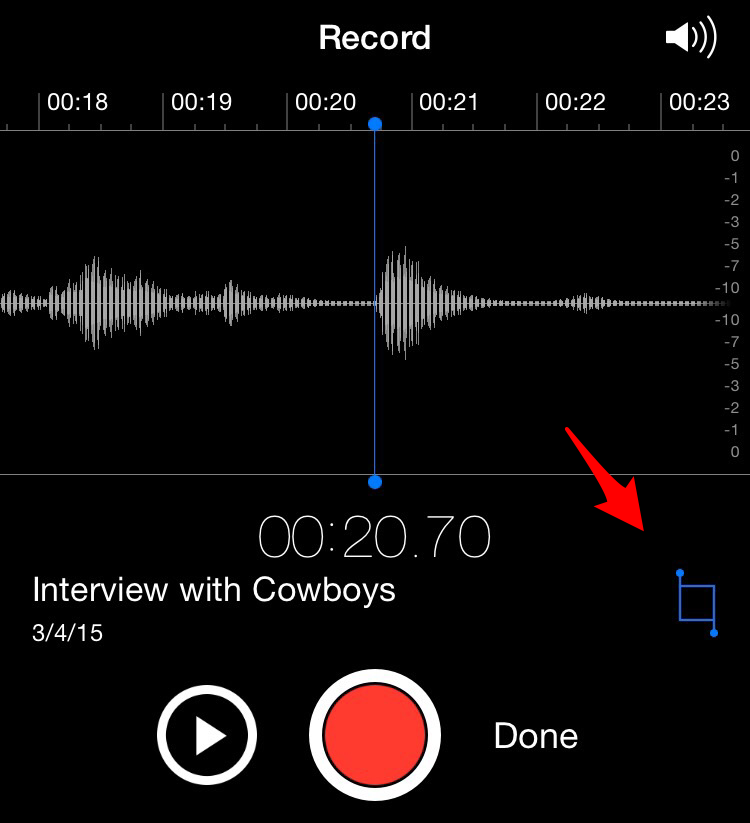 Tap Play and then Pause where you want your recording to start.
Tap Trim. You'll see two red lines at the left and right sides of the recording. Touch and hold the left red line and drag it toward the right, where you want your recording to begin. Tap Play. The blue line moves to the right so you can see the exact point where you want to trim.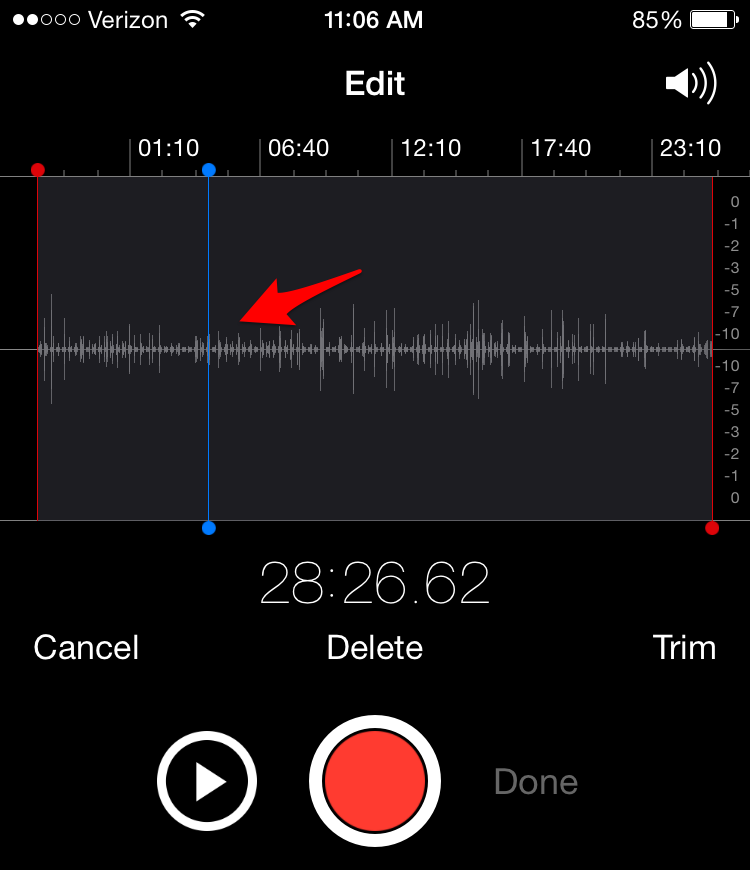 When the blue line is where you want your recording to end, tap Pause. Drag the right red line to a few seconds past the blue line. When the trim lines are where you want them, tap Trim to save your edit.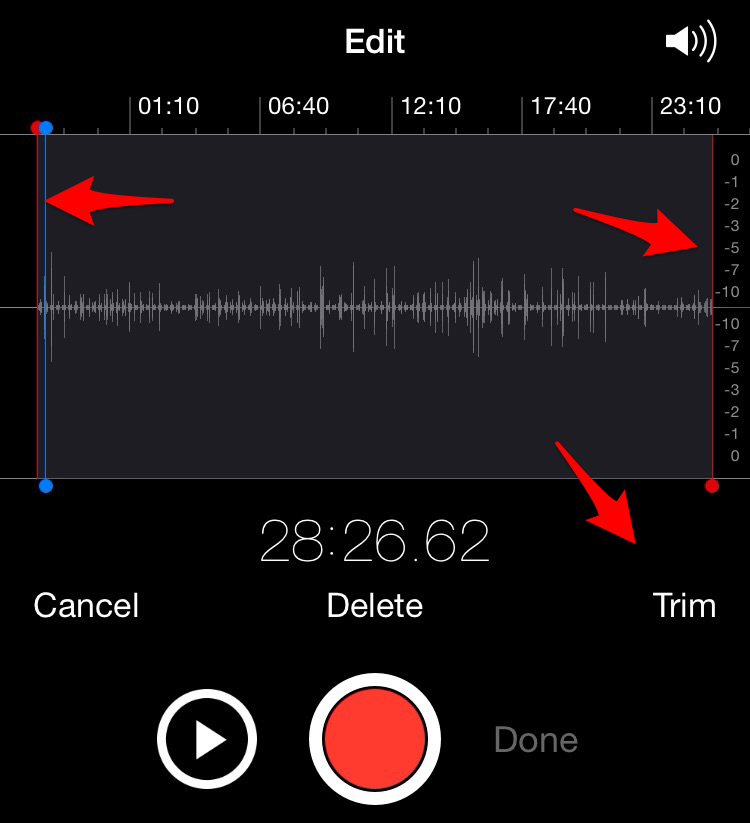 Three choices will appear. Trim Original replaces the original recording with the edited version. Save As New Recording creates the edited version as new and saves the old version as well. Cancel returns to where you left off working without saving or deleting any recordings.