By

Mike Riley
Fri, 11/13/2020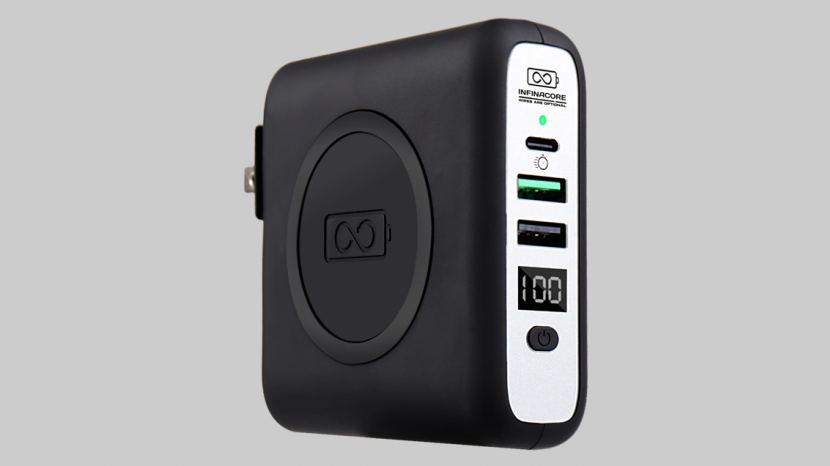 Battery chargers are as ubiquitous as wireless headsets, and trying to find that perfect needle in such a large haystack isn't easy. Some chargers have wireless capability with an anemic number of wired ports. Others have huge battery charge storage but are bulky and not that portable. And nearly all the chargers I've reviewed in the past have confusing battery level LED dot indicators that make determining remaining charge level a mystery. Infinacore has addressed nearly all these shortcomings with the Pandora Portable Power (P3) charging device ($39.95). Read on to find out how the company did.
Upon the initial inspection of the P3, the first thing it reminded me of was a rubberized MacBook Pro power adapter. The exterior rubberized surface makes for a secure grip, but it's not so porous as to become a hassle when placing or pulling it from your pants pocket. The top side of the P3 features a raised rubber ring with the Infinacore logo. This is the Qi-compatible wireless charger that works with all the newer iPhones that support wireless charging. On the bottom of the charger, along with four rubber feet to keep the charger from sliding on a table, is a QR code to scan with your phone to connect to Infinacore's tech support. On the rear is a fold-out standard US power plug with slots for EU and UK adapters that are included in the package. Another adapter for Asia is available separately. This thoughtful flexibility makes it easy to bring the P3 on international trips. Finally, the front of the unit is where all the wired charging connections can be made. USB-C, USB 3.0 Quick Charge and a standard USB 2.0 USB port are located on the top half along with a battery charging indicator light showing charge/discharge status. The bottom of the P3 has the unit's power on button and a LED numerical readout displaying the amount of charge remaining. No more guessing what three out of five dots means. Hooray!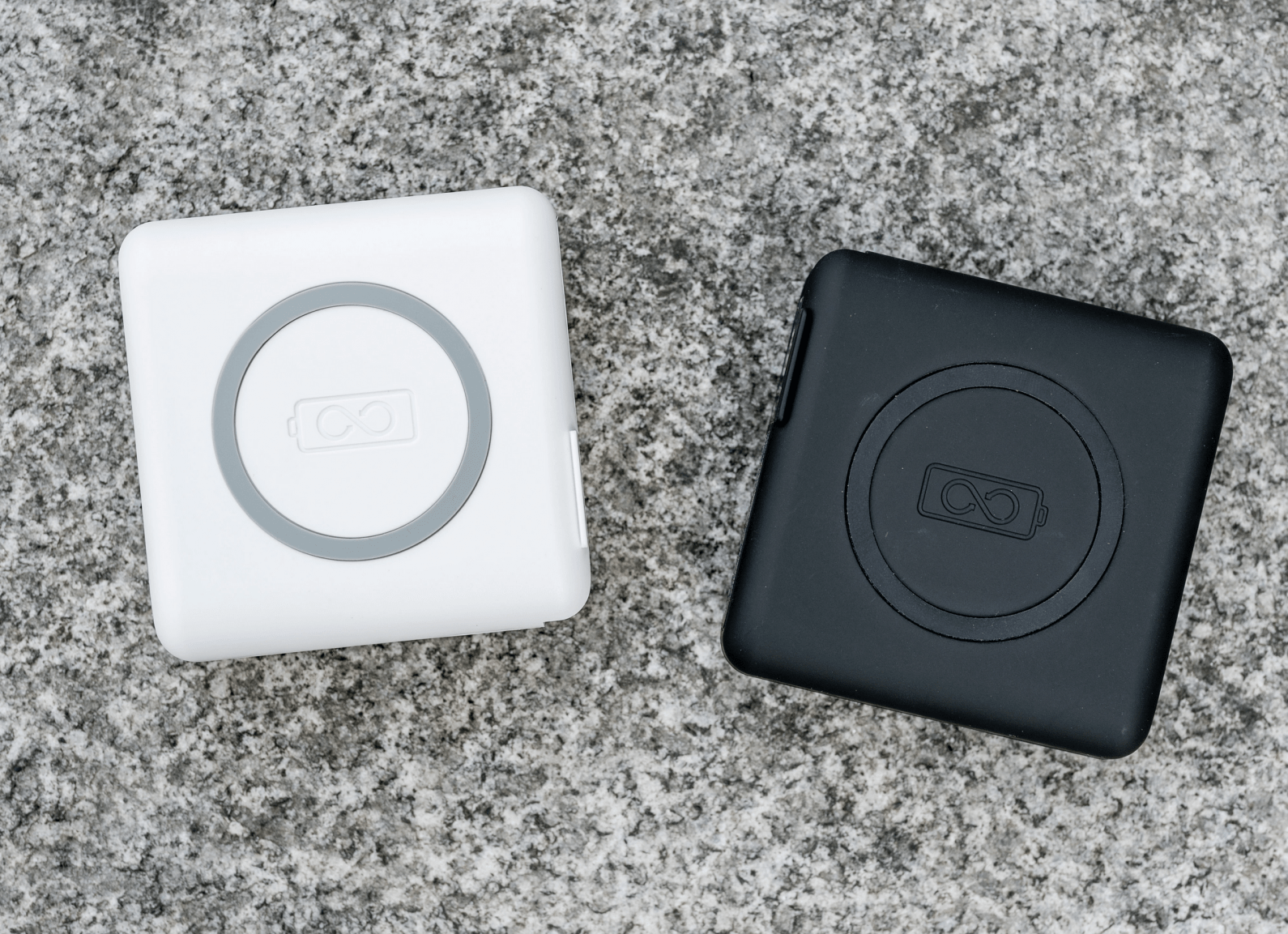 Using the P3 is as straightforward as plugging the foldout plug into a wall socket to charge the unit. You can also simultaneously charge wired USB-powered accessories while recharging the P3 base. Once the P3's LED readout shows 100% charged, you can unplug the unit and carry it in your pocket, purse, or tech bag for a quick wired or wireless recharge on the go. While the P3's battery isn't as large as those big 10,000 mAh bricks, its 8,000 mAh charge capacity is considerably lighter and much more compact compared to those with only a slight 2,000 mAh bump.

Discover your iPhone's hidden features
Get one daily tip each day (with screenshots and clear instructions) so you can master your iPhone in just one minute a day.
Pros
Swiss Army Knife of Portable Chargers
Wireless, USB 3.0 QuickCharge and standard USB 2.0 charging
LED readout showing exact charge percentage remaining
Portable, flexible, international traveling device
Cons
8,000 mAh capacity slightly lower than much larger, bulkier chargers
Final Verdict
Overall, the P3 is currently the most feature-packed, user-friendly, and portable battery charger I have had the opportunity to review. It has all the latest device charging features, is reasonably priced and international-ready, and it's just replaced the old battery charger I had in my gig bag.