By

Conner Carey
Thu, 11/30/2017
* This post is part of iPhone Life's Tip of the Day newsletter. Sign Up. *
Can't find battery percentage on your new iPhone X? Don't worry, it's there. I suppose there just wasn't enough room to keep it in the same spot due to the notch at the top, but Apple didn't get rid of it altogether. The setting that allows you to turn on show battery percentage isn't even available on iPhone X, so it's easy to panic and wonder, "can I view battery percentage on iPhone X or is it gone?" It's not gone! Worry not, we'll show you how to see your battery percentage on iPhone X at anytime. It's simpler than you might even think. Have an iPhone X? Here's how to view battery percentage.
Related: Best iPhone X Cases: Waterproof, Drop Proof, and Shatterproof!
On any iPhone that isn't the iPhone X, you can see your battery percentage right at the top when the setting is on. But on the iPhone X, the setting has disappeared and at first glance, it appears that the battery percentage has too. But fear not; to check battery percentage on the iPhone X, you merely need to open Control Center.
iPhone X: How to View Battery Percentage
Unfortunately, there is no way to view the battery percentage from Home screen or within apps. But it's easy to see your battery percentage on iPhone X. To see how much battery you have on your iPhone X:
Swipe down from the top right of the screen, just as you would opening Control Center.
You don't have to fully open Control Center if you simply want to see the battery percentage. As soon as you begin the swipe, you'll see the percentage right next to the battery icon.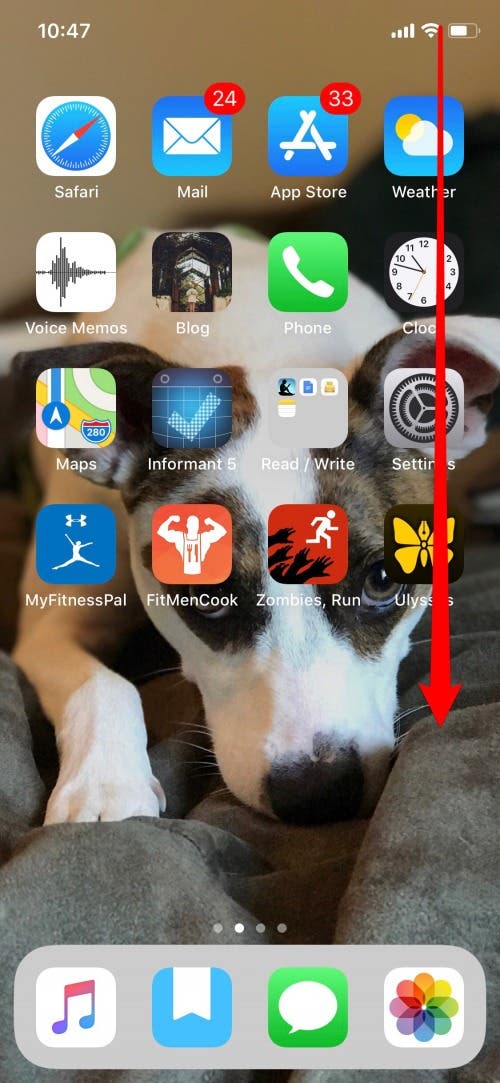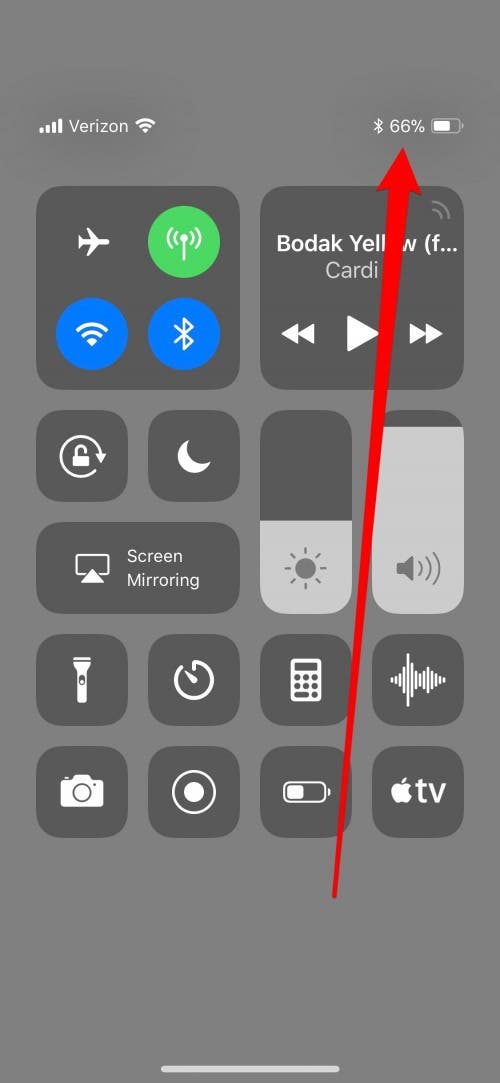 While this may seem obvious once you know where it is, this has stumped a lot of people including iPhone Life's very own CEO. Stay close; we'll continue going over all the things iPhone X users need to know about their new device.