By

Conner Carey
Fri, 12/01/2017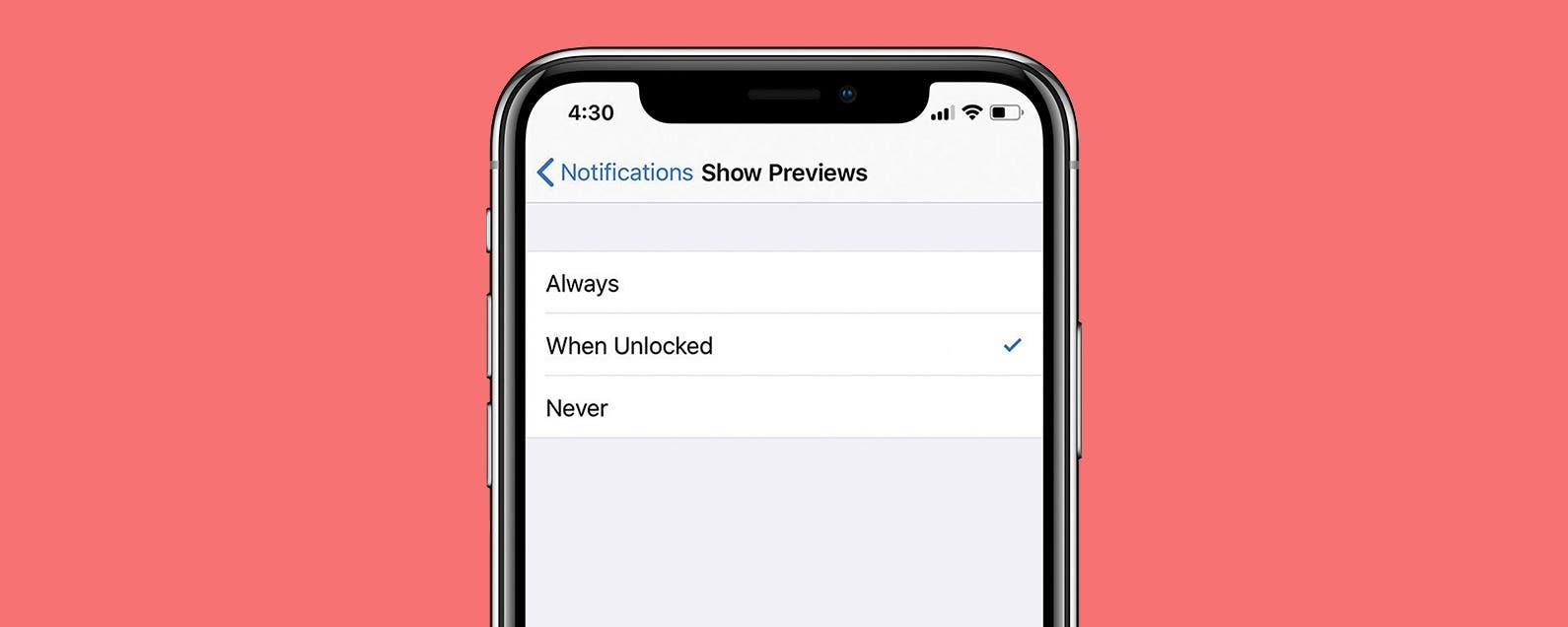 Notifications center on any iPhone previous to the iPhone X is accessed by simply swiping down from the very top of the screen. But the iPhone X has a notch at the top that creates a distinct top left and top right of the iPhone X. As such, Apple gave each separate side its own function. So where are notifications on the iPhone X? Just a swipe away. Plus, there's another interesting feature pertaining to notifications on iPhone X that utilizes facial recognition for futuristic privacy. We'll go over both in our continued journey covering all the new gestures and features of the iPhone X. Here's how to find the notification center on iPhone X and the hidden iPhone X privacy feature that'll blown your mind.
Related: iPhone X: How to View Battery Percentage (Hint: Control Center)
Once you grow familiar with the gestures on iPhone X, it'll become second nature just like the gestures on your old phone. But there is a small learning curve, including how to access your notifications center. The notifications center was moved for a couple reasons. Without a home button, iPhone X needed another way to access Home screen, which became the simple swipe up from the bottom of the screen. This, however, presents another problem as Control Center must now be moved. Luckily, there's that tech-filled notch at the top of the screen, creating two separate sides at the top. And a solution was born: Notifications are on the left and Control Center is on the right. Swipe down as always.
How to Access Notifications on iPhone X
Swipe down from the very top left of the iPhone X screen.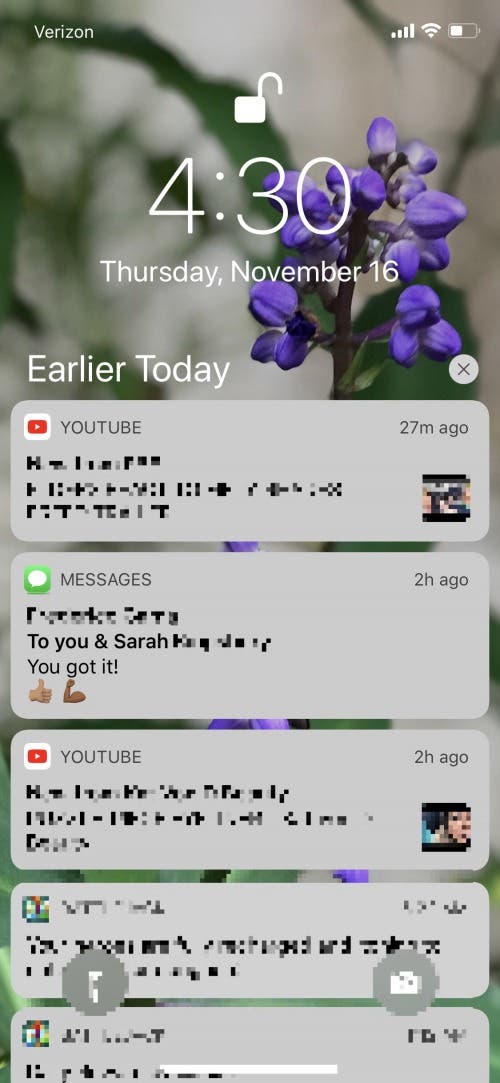 That's it! But did you know that the iPhone X hides lock screen notifications from anyone who looks at your phone that isn't you? We'll talk about this awesome privacy feature next.  
iPhone X Privacy Feature: Hiding Notification Previews from People Who Aren't You
While this privacy feature is nothing new, the addition of facial recognition on iPhone X changes how this feature can be used. In settings, you can choose to Show Notification Previews Always, Never, or When Unlocked. If you select When Unlocked (which is, according to Wired on by default), your iPhone will hide notifications from everyone but you. When you pick your phone up, the hidden previews will extend as the iPhone X recognizes you and unlocks. This is really cool; especially since the unlock time is less than a second, it feels like the previews show up as soon as you look at them. If, for any reason, this feature isn't on by default, here's how to turn it on:
Open Settings.
Select Notifications.
Tap Show Previews.
Select When Unlocked.