By

Leanne Hays
Updated 08/18/2021
Apple previewed iOS 15 at the June 7 WWDC Keynote; the latest iPhone software update will integrate apps, features, and services, both new and familiar, more seamlessly than ever before. The iOS 15 beta is available for those who want to try the new features now, while more cautious users can update to iOS 15 in September when the finished version is released. These improvements will help iPhone users connect with friends and family, reclaim their time, and get more from apps that we've all grown comfortable and familiar with, like Photos, Wallet, and Maps. Let's go over everything we have to look forward to in the fall, including FaceTime updates, the new Focus feature and redesigned Notifications, the revamped Safari app, and much, much more. 
Related: Apple's Health Updates Give You More Control of Your Health
When Is the iOS 15 Release Date?
The public iOS 15 release date will happen this fall, likely in mid-September. If you're an early adopter, Apple released a beta version of iOS 15 to the public in July. 

Discover your iPhone's hidden features
Get a daily tip (with screenshots and clear instructions) so you can master your iPhone in just one minute a day.
iOS 15 Compatibility
Everyone with the following iPhone versions will be able to download and run iOS 15, but features including Spatial audio, the Maps app City Experience, Live Text in the Photos app, Visual Look Up, and new Weather app map features require an iPhone with an A12 Bionic Chip or later, meaning an iPhone XS or newer. 
iPhone 12, iPhone 12 mini, iPhone 12 Pro, iPhone 12 Pro Max
iPhone 11, iPhone 11 Pro, and iPhone 11 Pro Max
iPhone XS and iPhone XS Max
iPhone XR
iPhone X
iPhone 8 and iPhone 8 Plus
iPhone 7 and iPhone 7 Plus
iPhone 6s and iPhone 6s Plus
iPhone SE (first and second generations)
iPod Touch (7th generation)
Stay in Touch with FaceTime: Updates Include Screensharing, Spatial Audio & Android Users
In a time where many of us are still working from home or navigating the uncertain transition from COVID-19 precautions back to our former routines, Apple revealed new FaceTime features that make it easier to communicate both professionally and socially. The new SharePlay feature within FaceTime allows users to enjoy a screen-in-screen experience and listen to music and add songs to a shared queue, watch movies or TV shows together with synced playback and controls, so everyone will see the same thing at the same time, or share their screen throughout their FaceTime call. Volume automatically adjusts, so the conversation and music or dialog will be balanced.
Apple has also added grid view to FaceTime. Now you'll see all your friends or coworkers in their own, evenly-sized tile, with the speaker highlighted. Spatial Audio makes it sound like each person's voice is coming from the direction of their tile. There are new Mic mode options, too; Voice Isolation to filter out background noise or Wide Spectrum for when you want ambient noise to be heard. Finally, Portrait mode puts the camera focus on your face and blurs the image behind you. 
These improvements allow FaceTime to truly rival essential work-from-home services Zoom and Slack, especially now that Android and Windows device owners can join in. Of course, there's the added bonus of end-to-end encryption and meeting links. I wish these features were around during lockdown when my choir unsuccessfully tried to practice via Zoom!
Redesigned Notifications
Notifications can get pretty out of control, not to mention annoying, and Apple is here to help with its iOS 15 upgrades. Your iPhone will deliver a daily collection of notifications in priority order, called a notification summary, and you get to set the schedule. App icons and contact photos will be larger as well, letting you know at a glance which notifications are coming from where. You'll be able to mute app or message notifications for a short while, an hour, or all day, and even get muting suggestions for active text threads. Don't worry, though; time-sensitive notifications will be delivered immediately, so you don't miss important appointments, reminders, or alerts. 
Compartmentalize with Focus
We use our iPhones to stay in touch with friends and family, access entertainment like games, audiobooks, and music, keep track of our schedules, pay bills, and so much more; they're truly a multipurpose tool. With so many capabilities at our fingertips, it can be difficult to stay on track. Focus, a new feature that is essentially a contextual version of Do Not Disturb, is an iOS 15 feature that matches apps and notifications to the task at hand, including work, home, fitness, or sleep. Users can even create a custom Focus that will turn on an auto-reply, and choose allowed interruptions from important people and apps. Contacts outside those allowed to interrupt will be informed that your Notifications are silenced, but will be able to break through with an urgent message. You'll have the final decision about whether or not to allow that message through, though, and of course, Do Not Disturb will still be available to mute all notifications. 
More of the Information You Need with iOS 15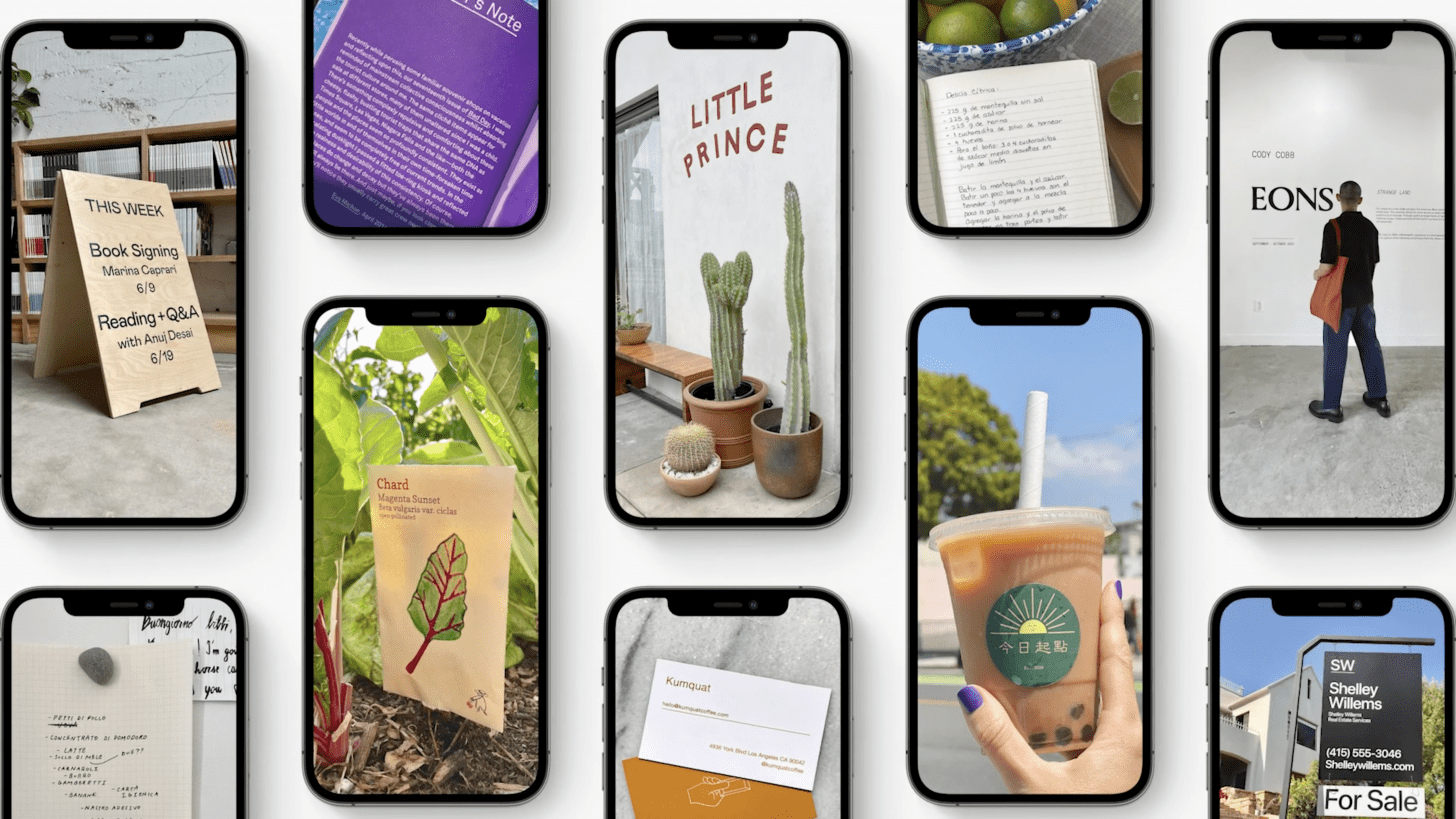 Apple is giving us more ways than ever before to find the information we need. Here are some of the new tools you'll enjoy with iOS 15.  
Live Text 
With iOS 15, you'll be able to point your camera at text, then use the menu that pops up to Copy, Select All, or Look Up. You can then use that data to send emails, make calls, log into Wi-Fi networks, get directions, and more. With Live Text in Safari and the Photos app, including screenshots, you can copy, paste, look up, and even translate text into seven languages—English, Chinese, French, Italian, German, Portuguese, and Spanish. This even applies to handwriting! 
Visual Look Up
After downloading iOS 15, iPhone users can swipe up on photos or tap the info icon to enable the brand new Visual Look Up feature. Your iPhone will give you more information about the subject of the photo, whether it's a landmark, work of art, plant, food, vehicle, book, even species of wild and domesticated animals... the list goes on! 
Spotlight
The Spotlight feature is more convenient than ever before with iOS 15, showing more results from more apps, all in one place. You can do photo searches of your own pictures or web images by location, objects, people, pets, and even text and handwriting using Live Text. Search for one of your contacts to see your shared photos, recent conversations, and their Find My location. Look up music, TV shows, movies, actors, and musicians to learn all about your favorite celebrity and access their body of work. You can install apps from the App Store without leaving Spotlight. You'll even be able to use action buttons from companies that support App Clips, including Maps, Appointments, Order, Parking, Pricing, Menu, Tickets, and more.  
Maps App
Apple Maps has some cool upgrades coming, among them the ability to navigate by car, mass transit, or on foot with more detailed and enhanced three-dimensional maps and route information. This will include important details like 3D perspective at complex intersections, turn lanes, medians, bike lanes, and crosswalks. Transit riders will be able to use Maps to find nearby stations, pin favorite lines, and receive notifications when their stop is coming up on their iPhone and Apple Watch. Walkers can use interactive AR maps to find the best route to their destination.
Maps is going to be more visually appealing, as well, with a new, moonlit Night mode, and features including Interactive Globe that shows geographical features in 3D, and detailed 3D landmarks in major cities like London, New York, and San Francisco.
In line with the "more information in one place" theme, redesigned place cards will have more information about physical features, cities, public buildings, and businesses. An improved search feature will offer more filter options, including dine-in or takeout options, types of food, hours open, and more. Maps users can also save all their most-used settings, favorites, reported issues, and more in a user profile. 
Unfortunately, some of these new features, particularly 3D city landmarks, won't be available to any but those in the largest cities for a while. After all, here in Iowa, we're still waiting for the bike route maps introduced with iOS 14! 
Notes
You'll be able to find the notes you need quicker and easier with new iOS 15 Notes features. Now you can add hashtags to categorize your notes, then use the Tag Browser to view these tagged notes. Create custom Smart Folders to collect all your notes with related tags. You'll also be able to see what collaborators have added to shared notes with the new Activity view. Alternately, swipe right across your shared notes to see activity, including edit times and dates in a different color for each contributor. If you need to notify a collaborator of a change or update, you can @ them, and they'll receive a notification and be linked back to the note. 
Weather 
Once again, iOS offers more information shared in a more aesthetically pleasing way. The updated Weather app now includes full-screen maps with changing animated backgrounds that include direction and intensity of precipitation, cloud cover, sun position, air quality, temperature, and even UV intensity. Notifications will let you know when precipitation is predicted to begin and end.
Photos App Upgrades
Apple has lots of great upgrades for the Photos app this year, particularly for Memories, which are going to be more fun to watch and share as a result. There are new Memory themes with iOS 15, including more international holidays and better pet memories that can even differentiate between your pets! Memories will now include new animations and transitions, as well as collages. The Photos app will make pictures in your Memories look consistent throughout by making automatic color and contrast adjustments. Apple Music song suggestions to go along with Memories will be personalized for you once you update to iOS 15, based on your own tastes, plus the theme, location, and time frame of your Memories. Hundreds more song options have been added, and if you're an Apple Music subscriber, you'll be able to add songs from your music library. You can customize your Memories by swiping through Memory mixes and trying out different songs, which will change the pace of playback. The music will also adjust to skipping, jumping ahead, pausing, or replaying photos without taking time to recompile. Memories will also have a Browse view, so users can finally see all the content of a Memory laid out, and easily add, remove, change length, or skip within the Memory. Related memories will be suggested at the end of each Memory. 
Shared With You
The new Shared with You section in the For You tab collects photos and videos received in Messages. You'll also see pictures of yourself that friends and family have taken in the All Photos, Days, Months, and Years. You can save these photos to your own photo library.  
More Information, Identification Improvements
The Photos app is giving us more information with iOS 15; just swipe up on a picture or tap the info icon to see details like camera, shutter speed, lens, file size, and who sent you the image. You'll be able to edit the date and location the photo was taken, add captions, and use the Visual Look Up feature, as well.
People identification and naming are also improved, and as mentioned before, the Photos app will finally stop labeling your cats and dogs under a generic label and start recognizing them as individuals (and rightly so).
Safari App Upgrades for iOS 15
Safari has received a major update that Apple promises will make the browser more customizable and easier to navigate with one hand. The upgrade offers a minimized tab bar that appears and disappears with a tap or when you scroll. A Smart Search field is included in the tab bar. Users get to customize the start page with a background image of choice and sections like Shared with You, Siri Suggestions, Privacy Report, and more. You can also organize tab groups to save your favorite websites. These groups and your customized start page sync across devices.
Safari makes navigating between open tabs easier, as well. You can swipe right or left across the tab bar to see your open tabs, or all the way to the right to open a new one. There's also a grid view, so you can see all open tabs at once. You can pull down from the top of the page to refresh any of your tabs at any time.
There's a Voice search feature now, too, and web extensions you can install via the App Store, just like on your Mac! 
It will take a bit of time to get used to all these changes, but they should make browsing the web a much more organized experience. Web extensions will help iPhone users with all sorts of tasks, from writing, to password management, to shopping. 
Accessibility
I love learning and writing about the iPhone's accessibility features, and it looks like I'll have several new articles to submit once iOS 15 drops this fall. 
Blind people and those with visual impairments will enjoy the new ability to explore images with VoiceOver. You'll be able to move a finger over photos to learn which people, locations, and items are in the image, and their position relative to each other. Nutrition labels, receipts, and other text will be read out as well. Markup is also adding the ability to add image descriptions so VoiceOver can read them, and Magnifier is becoming a default iOS app, so it should be easier to access. You'll also be able to customize text and display sizes in apps, by bolding, increasing contrast, adding color filters and more. 
Siri Voice Control is expanding as well, adding Mandarin Chinese, Cantonese, French, and German. 
For deaf people or those with hearing loss, you'll be able to import audiograms (graphs that show the range of hearing loss) and use them to customize your Headphone Accommodations. 
For those with reduced manual dexterity, you'll soon be able to use simple sounds to control your iPhone instead of buttons or verbal commands. 
If you have auditory sensory issues, you'll love the new background sounds. This menu of ambient noises masks environmental sounds to reduce anxiety and help you focus. The sounds will continue to play and balance with other app and notification sounds. 
Wallet App Upgrades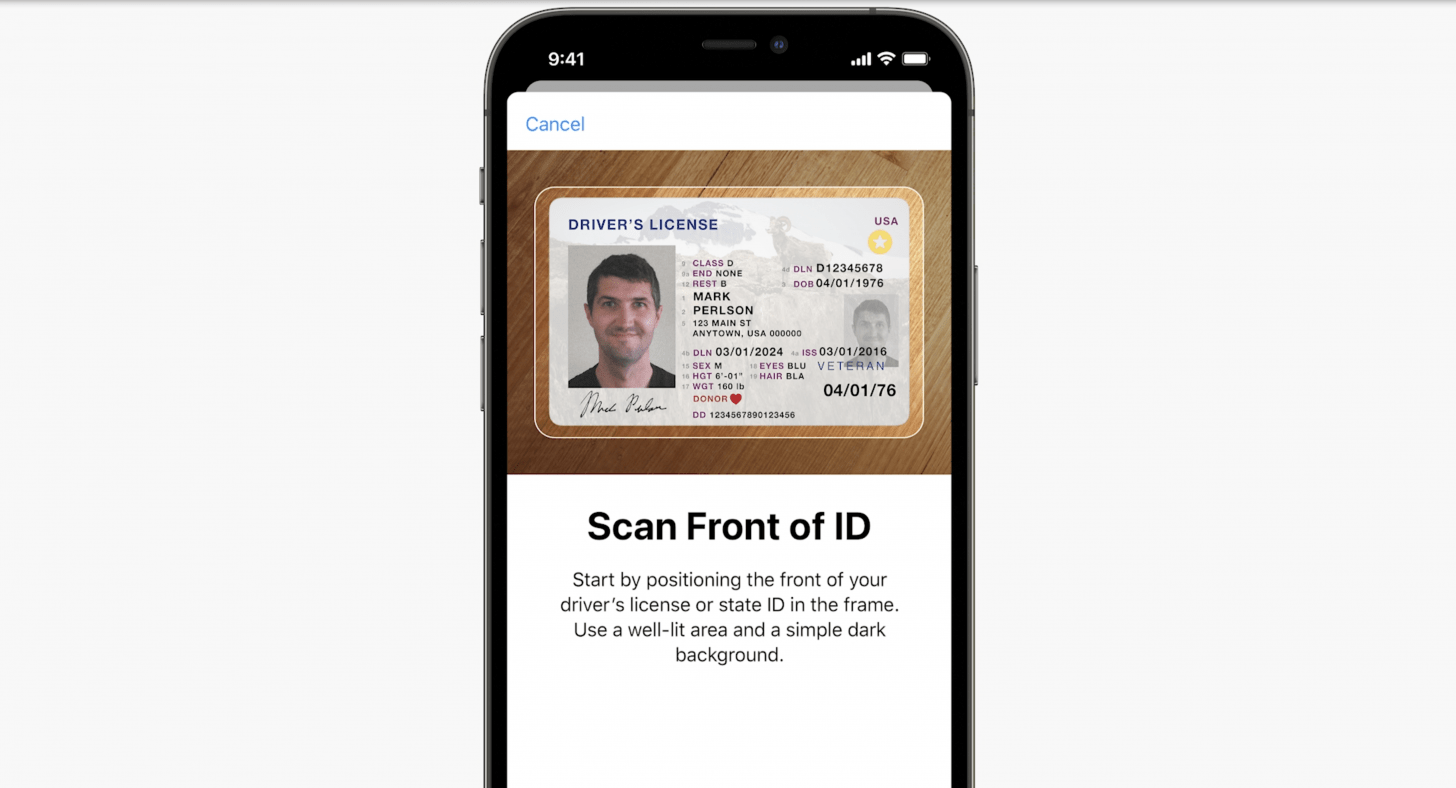 You can do more than ever before with the Wallet app, and it's clear to see that we're on the way to fully digital keys, identification and cash cards, and maybe even passports. With iOS 15 Wallet app upgrades, you can add digital keys for compatible HomeKit locks for your house, office, and participating hotels with your iPhone or Apple Watch. Unlock, lock, and start your car without even taking your iPhone out of your pocket. When further away from your vehicle (but not too far) lock, unlock, or preheat your car, open your trunk, or even honk your horn using controls in the Wallet app. 
Traveling is about to get easier, as long as you keep your iPhone charged, that is. Participating states will start allowing iPhone owners to add their driver's license and state ID cards to the Wallet app, they can then be presented when needed on either the iPhone or the Apple Watch at TSA checkpoints or if you get pulled over (hopefully not). Archived boarding passes and other tickets will now be moved to a separate section of the Wallet app, and you'll be able to download multiple tickets or passes to the Wallet app all at once, saving time. 
iOS 15 Privacy
Apple is known for protecting customer's information, and iOS 15 will make your calls, Siri requests, iCloud data, app usage, and FaceTime calls more secure than ever before. Check out The Top Privacy Power Plays from WWDC 2021 for more info.
iOS 15 Health Monitoring
Updates to the Health app will make it easier to access and share medical records, and log physical symptoms and health history for yourself, as well as family members. Read Apple's Health Updates Give You More Control over Your Health Data for the full story. 
Memoji Updates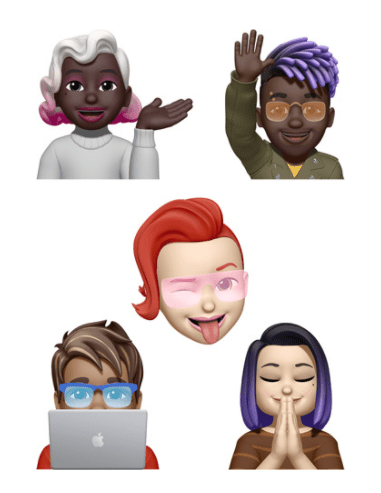 If you watched WWDC this year you can't have missed Tim Cook presenting to a room of floating Memoji heads. I have to say, I preferred the empty theater to the disembodied cartoon crania but, to each their own. Anyway, back on track; you'll have more Memoji options than ever before with iOS 15. These choices include more outfits, more glasses frames, multicolored headwear, and even two different eye colors and accessibility items like cochlear implants and oxygen tubes. There will be new Memoji sticker choices, too!