By

Leanne Hays
Updated 09/06/2021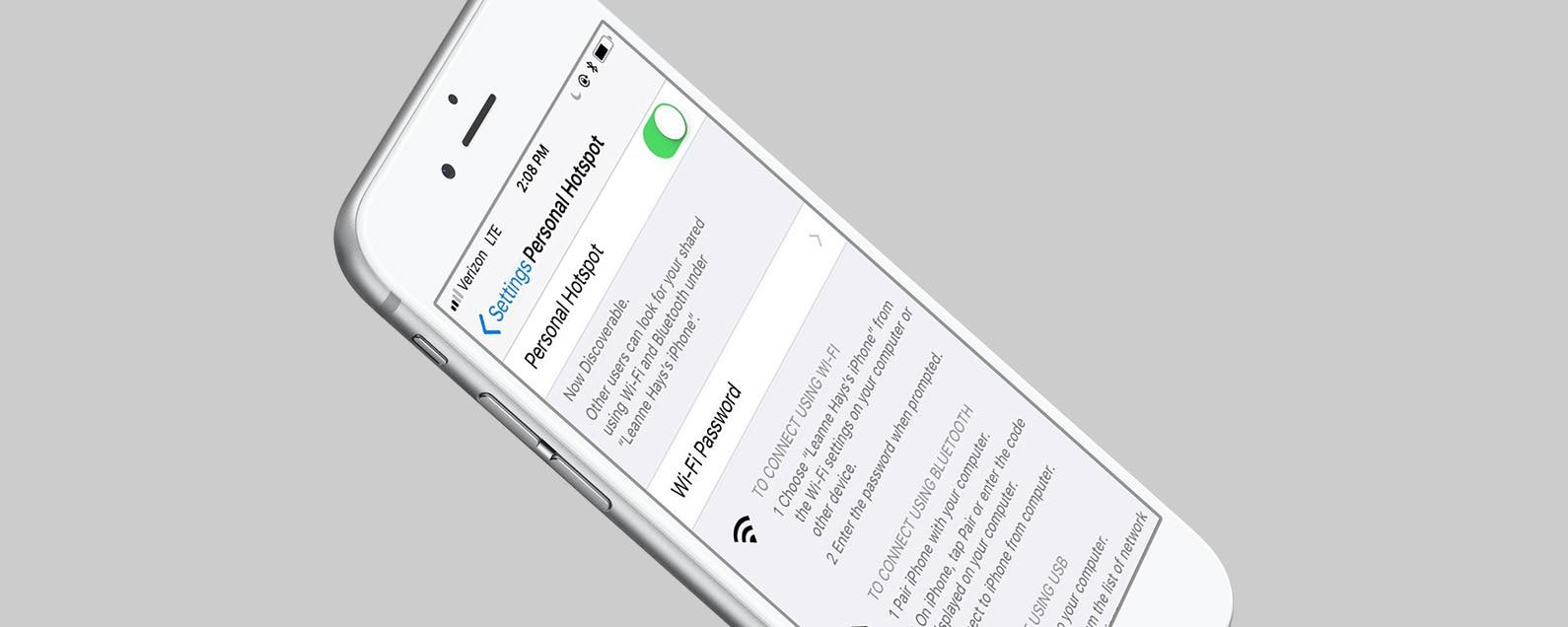 * This post is part of iPhone Life's Tip of the Day newsletter. Sign Up. *
We've talked before about how Apple devices can share downloads as long as they're registered to the same Apple ID, but did you know that cellular data can also be shared between devices? Oh yes, friends, it's true. Say you're stuck somewhere with no Wi-Fi (the horror) or just an overloaded Wi-Fi network. There's work to be done, and you need a connection; the time has come to use your iPhone to set up your own personal Wi-Fi hotspot.
Related: How to Use Cellular Data for Automatic App Downloads on Your iPhone
How to Use Your iPhone as a Personal Wi-Fi Hotspot 
Go to Settings and tap Personal Hotspot.

Toggle Personal Hotspot on.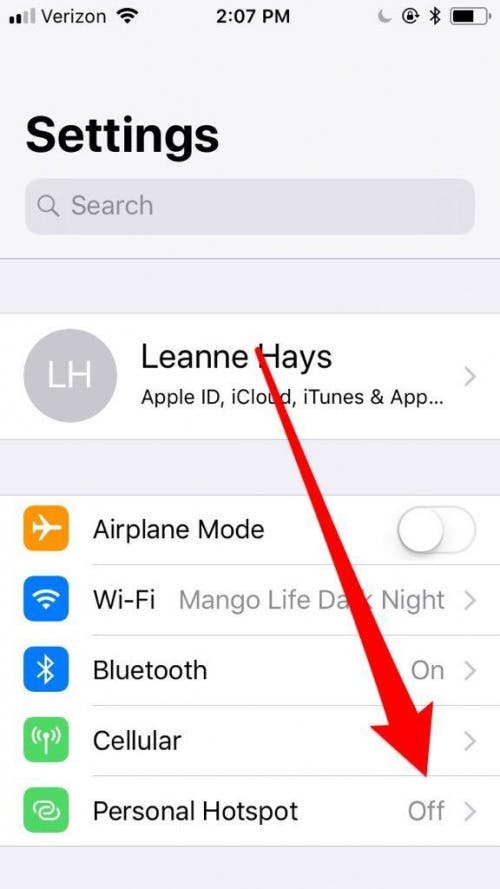 Now it's time to connect your Hotspot; most people will use Wi-Fi, so we'll cover how to connect to a Hotspot using Wi-Fi below.
How to Connect to a Personal Hotspot with Wi-Fi
Since your iPhone is already a Hotspot thanks to the steps above, you are ready to link your other device.
Go to Settings and find Wi-Fi.

Look for your iPhone Hotspot network on the list and tap to join.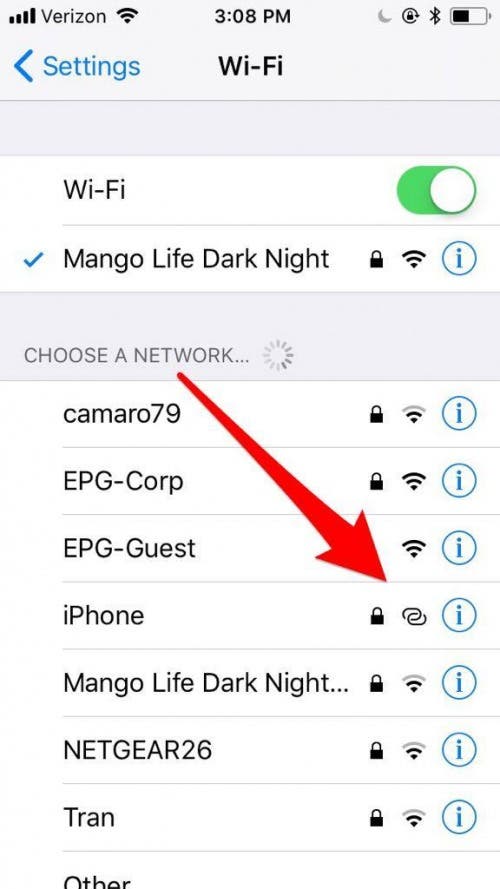 If you've set up a password, enter it now.
You're now connected to your Personal Hotspot. Keep in mind that creating a Personal Hotspot uses your cellular data. Depending on your phone plan you may end up paying for overages, or experiencing a slow-down once you've reached a monthly cap; just something to be aware of before setting up and using your Wi-Fi Hotspot. If your Hotspot isn't working, check out our tip on how to fix your Personal Hotspot.