By

Conner Carey
Wed, 05/17/2017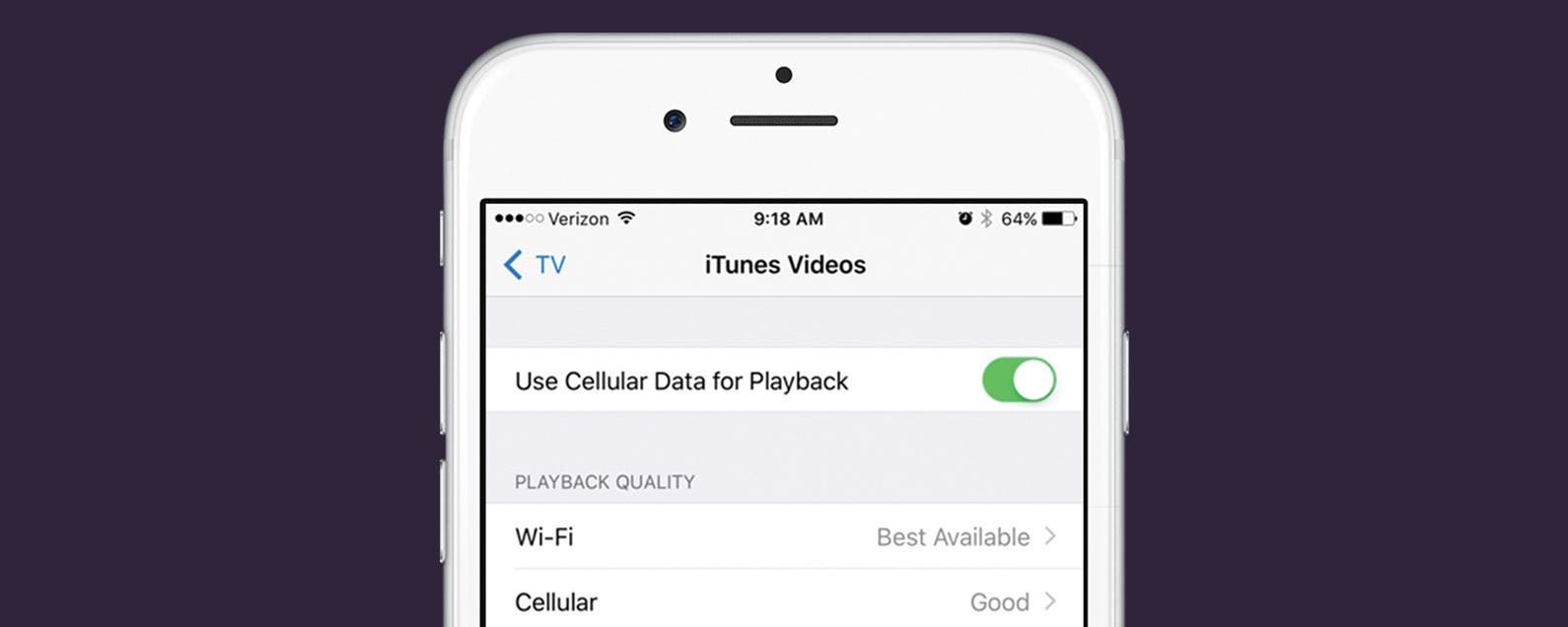 * This post is part of iPhone Life's Tip of the Day newsletter. Sign Up. *
The TV app on iPhone or iPad allows you to bring all of your shows and movies together in one app. You can sign in with your cable provider to watch shows from ABC, NBC, and many others. You can also connect your streaming services such as Hulu, Netflix, and HBONow. If you're concerned about using too much cellular data watching shows, you can turn this feature off. But if you've got enough data and want to watch your shows even when you don't have Wi-Fi, use this tip to turn on Cellular Data for playback.
Related: How Much Data Does Netflix Use on iPhone? (& What to Do About It)
How to Use Cellular Data for Playback in the TV App
It's good to note that this tip will only work if you have the TV app downloaded on your iPhone. If you don't, open the App Store, search for "TV Apple," and download the app before following the steps below.
In TV settings, you're turning on Cellular Data for iTunes Videos you've rent or purchased. I'll also go over turning on Cellular Data for individual apps, which is what you'll need to do for Netflix, Hulu, and your cable apps if you want to use Cellular Data to watch them when out of Wi-Fi.
For iTunes Videos:
Select TV. (*Setting will only appear if app is downloaded.)

Tap iTunes Videos.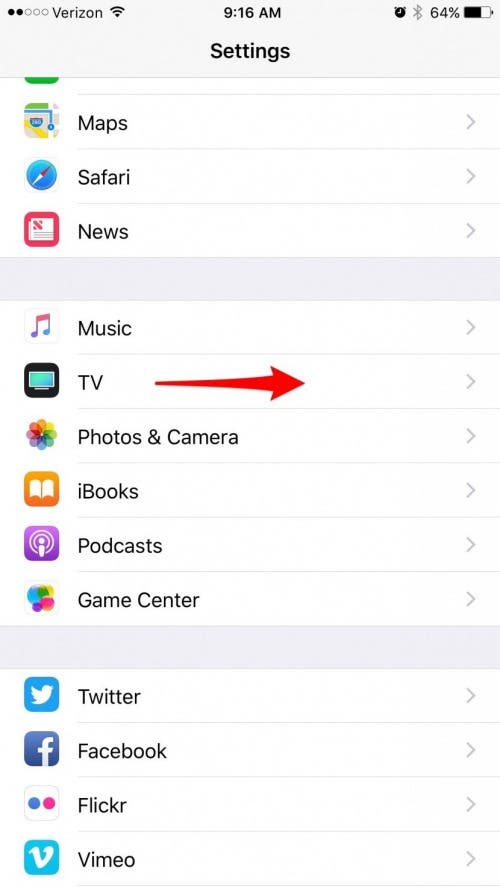 Toggle on Use Cellular Data for Playback.
For All Other Apps (Hulu, Netflix, ABC, etc.):
Open Settings.

Select Cellular.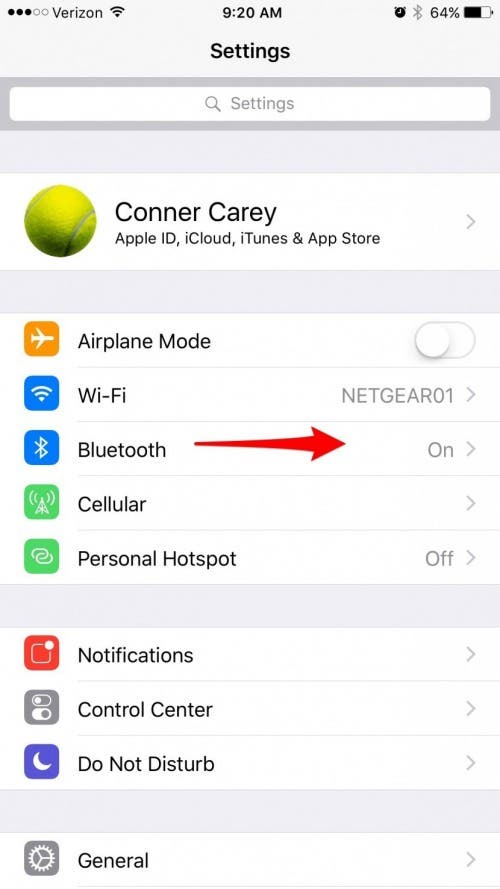 Scroll down and toggle on any apps you use to watch TV, such as Netflix and Hulu or any apps you use to watch cable TV.