By

Conner Carey
Updated 03/28/2023
What to Know
Save time by using Face ID instead of entering a passcode. 
Avoid having to remember a unique passcode each time you log in to a secure app.
Put Face ID on photos you want to keep private.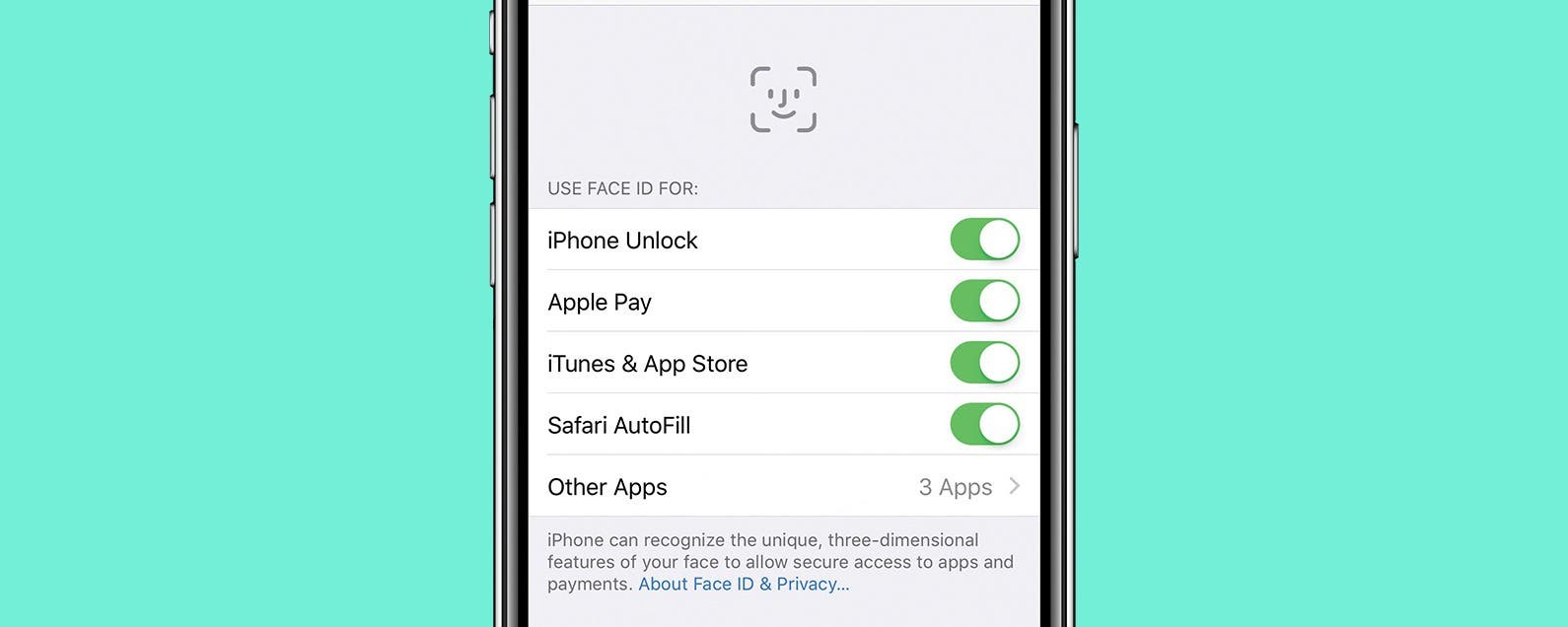 * This post is part of iPhone Life's Tip of the Day newsletter. Sign Up. *
Face ID can be used to unlock apps on the iPhone. For example, when I open my Day One journaling app, Face ID quickly identifies me and lets me in. This saves me from needing to enter the passcode. For easier logins, let's learn how to put Face ID on apps.
Related: How to Set up Face ID, plus Using It to Unlock Apps & Make Purchases
How to Add Face ID to Apps
Face ID is not available for every app, so, unfortunately, you can't enable Face ID for all apps. Whether or not Face ID works with an app depends on the app's developers and what they've programmed the app to be able to do. Fortunately, using the steps below, you can easily see which of your installed apps work with Face ID, and enable Face ID for each app if you choose to. Keep in mind that you'll need to enable Face ID in Settings prior to using these steps! Here's how to set up Face ID for apps on an iPhone:
Open the Settings app.


Select Face ID & Passcode.



Enter your iPhone passcode (forgot your iPhone passcode? Read our troubleshooting guide). 
Select Other Apps.



Green toggles show you which apps have Face ID enabled.


A gray toggle means Face ID is disabled. Tap the toggle to change it to green and enable Face ID for that app. You can come back and add an app to Face ID if you download another Face ID available app later. It's also important to point out that you can enable Face ID for Notes, which means you can put Face ID on photos that you hide in the Notes app.   


Now, when you go to open an enabled app, you'll be able to sign in using your Face ID instead of entering a password or passcode each time. Face ID not working? We have a troubleshooting guide for that! You can also learn how to set up Face ID with mask for convenient iPhone unlocking. Accidentally purchased an app? Learn how to get a refund from the App Store.