If you're wondering how to put a password on your apps, Face ID is a great way to go.
By

Conner Carey
Updated 10/06/2021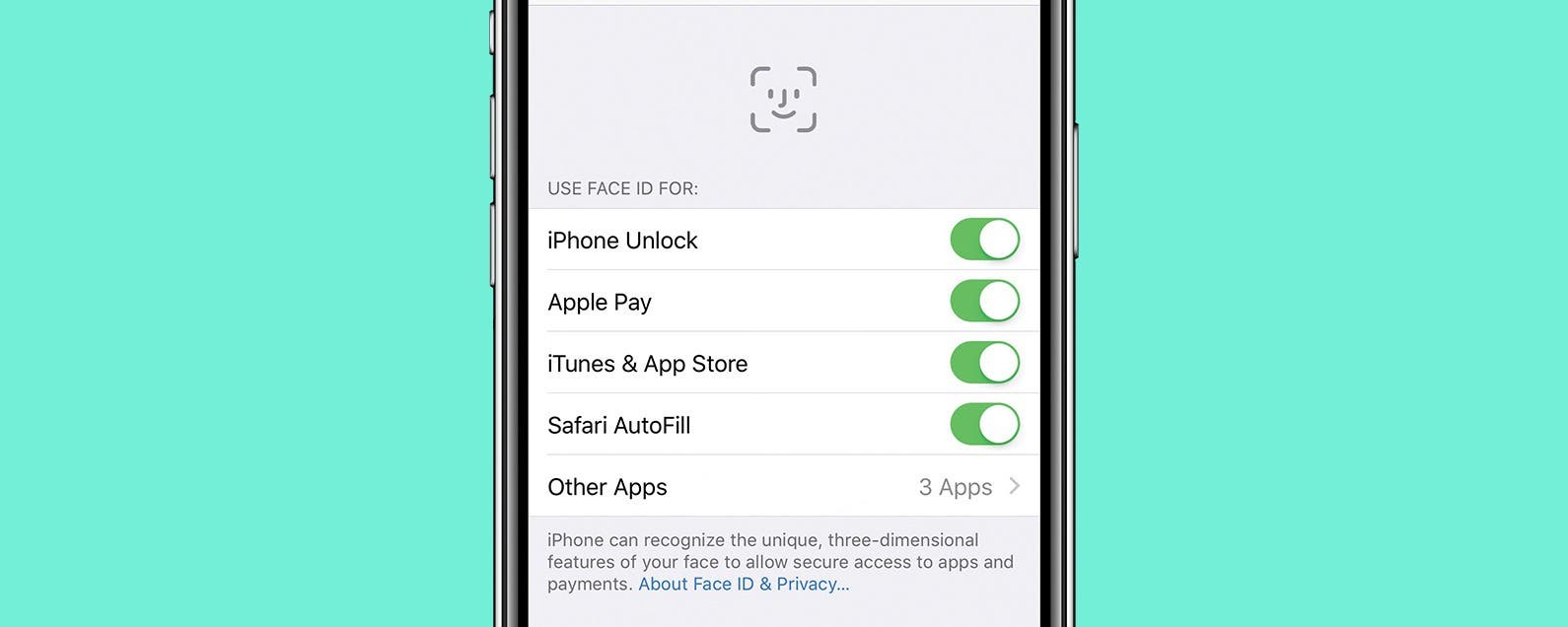 Avoid typing pesky passcodes—use Face ID instead! 
Avoid pesky passcodes; use Face ID to unlock apps.
Use Face ID to secure apps instead of passcodes.

Face ID can be used to unlock apps on the iPhone. For example, when I open my Day One journaling app, Face ID quickly identifies me and lets me in. This saves me from needing to enter the passcode. For easier logins, let's cover how to put Face ID on apps.
Related: How to Set up Face ID, plus Using It to Unlock Apps & Make Purchases
Why You'll Love This Tip
Save time by using Face ID instead of entering a passcode. 
Avoid having to remember a unique passcode each time you log in to a secure app.
How to Add Face Id to Apps
Whether or not Face ID works with an app depends on the app's developers and what they've programmed the app to be able to do. But you can easily see which of your apps will work with Face ID within Settings. Here's how to enable Face ID for apps:
Open the Settings app.


Select Face ID & Passcode.


 
Enter your iPhone passcode.
Under the Use Face ID For section, select Other Apps.


Toggle on the apps you want to unlock with Face ID.


Now, when you go to open an enabled app, you'll be able to sign in using your Face ID.