By

Conner Carey
Updated 03/23/2021
* This post is part of iPhone Life's Tip of the Day newsletter. Sign Up. *
Apple Pay has been around awhile now, but I've only just started using it. While the service has been available, retailers and small business have had to adapt to the new technology, which has taken quite some time. But with Apple Pay now in Safari, more and more businesses always adding Apple Pay to their pay options, and more banks and credit unions making it possible to set up Apple Pay on your iPhone, now is a good time to actually start using the darn thing. Here's how to set up Apple Pay on your iPhone.
Related: How to Use Apple Pay in Safari on iPhone
How to Set Up Apple Pay on Your iPhone
We've already gone over how to autofill credit card information in the Wallet app with your iPhone's camera, how to acess your Wallet app, how to change your AutoFill credit card info as needed, and how to check Apple Pay activity on your iPhone. For more great iPhone tutorials, check out our free Tip of the Day.
Open the Settings app on your iPhone.

Tap Wallet & Apple Pay.

Select Add Credit or Debit Card.
Enter your Apple ID password.

Tap Next.

It will want to add the credit card associated with your Apple ID. If you want to use that card, enter the Security Code. If not, select Add a Different Card.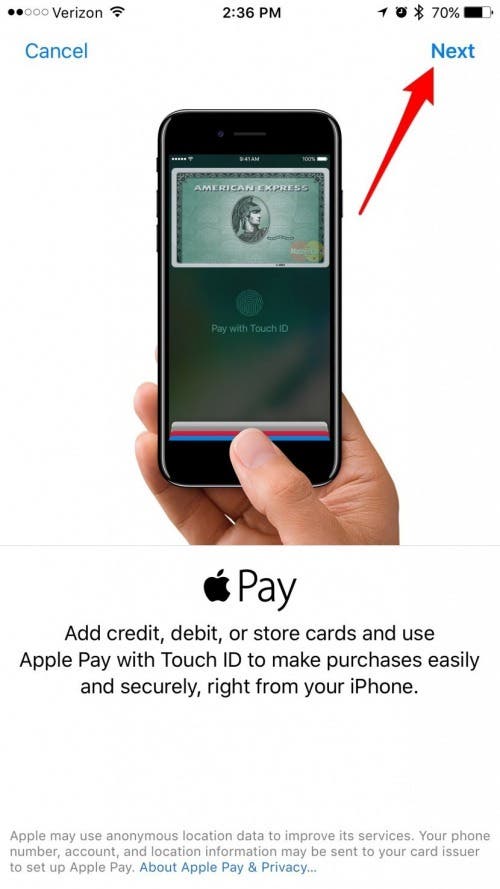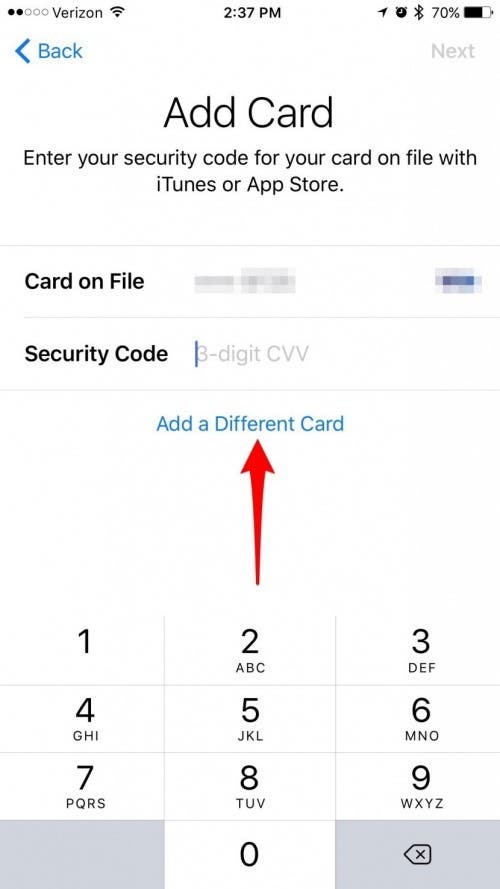 If you select Add a Different Card, take the card you want to use for Apple Pay and position it within the frame appearing on your device. It will read the card details.

You also have the option to select Enter Card Details Manually, if you prefer.

Confirm your card details are correct and tap Next.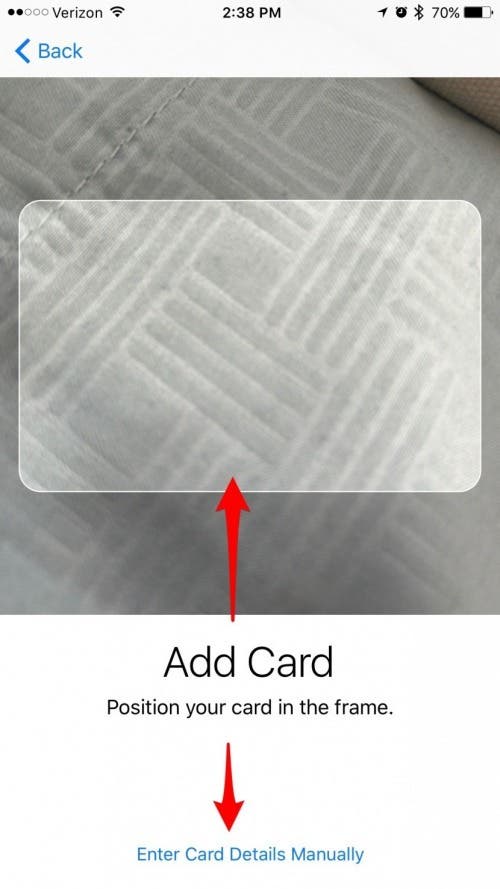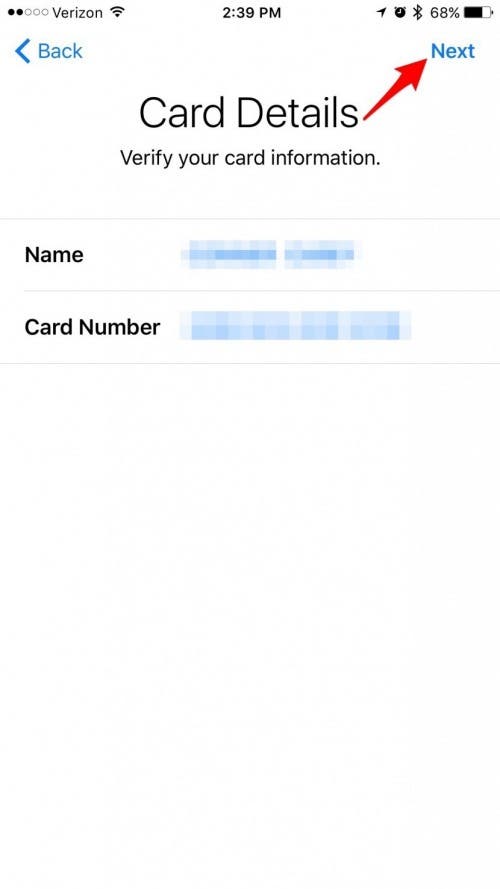 Enter the Security Code, usually found on the back of your card. Tap Next.

Tap Agree.

Your iPhone will then add the card to your Wallet, but before you can use it, you'll need to complete the Card Verification.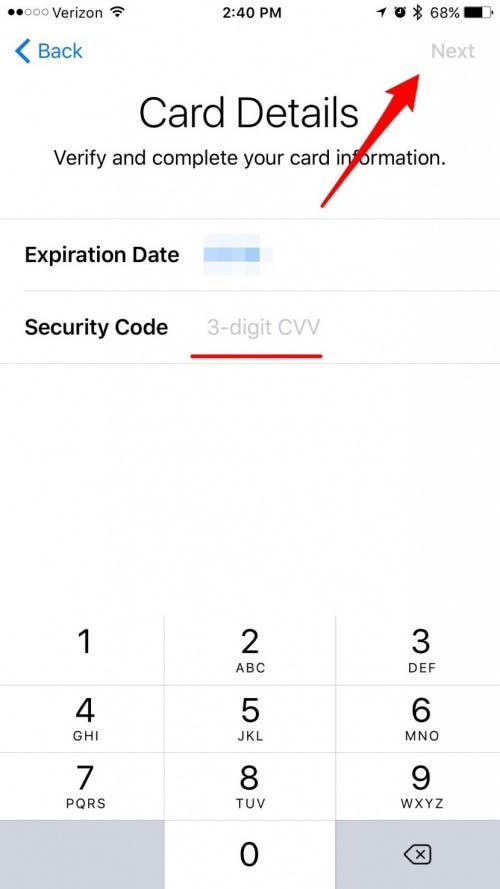 Choose how you want to verify your credit or debit card for Apple Pay: Email, Text Message, or Call [Company]. Tap Next.

Once you receive the code, enter it. Tap Next.
Success! Your card is now in Wallet and ready for use with Apple Pay on your iPhone. Next, you can learn how to use Apple Pay Cards on your Apple Watch!