By

Conner Carey
Updated 06/30/2022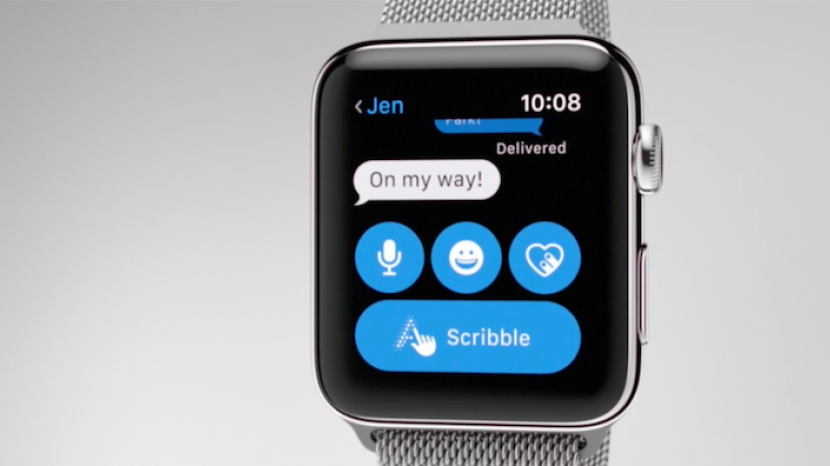 * This post is part of iPhone Life's Tip of the Day newsletter. Sign Up. *
A lot of people keep asking, "can you text on an Apple Watch?" Apple Watch texting is not as convenient as iPhone texting since there's no Apple Watch keyboard. But, with WatchOS 3 and later, you can send Apple Watch messages with Scribble, send preset replies or emojis, or dictate a message to Siri. The Scribble feature allows you to use your finger to write each individual letter of your response. It's easy, but best for shorter messages. You wouldn't want to write a novel with Scribble messages on an Apple Watch, but you might use it to say, "OK," or "omw" (on my way). Here's how to Scribble messages on the Apple Watch with WatchOS 3 and later.
Related: How to Add & Listen to Music on Your Apple Watch—The Complete Guide
How to Scribble Messages on the Apple Watch
You will only find a native keyboard on the new Apple Watch 7. There's no native Apple Watch keyboard app on older watches yet, but if you're looking for a keyboard option, the Shift Keyboard app is quite promising! If you'd like to use an existing Apple Watch feature: 
Open the message you want to reply to on your Apple Watch.
Scroll down. Below the message, you'll see the Scribble icon; tap it.


 
Use your finger to write each letter as though your finger were a pen. Scribble will automatically figure out what letter it is.
Tap Space to insert a space between words, or the back button to erase a letter.
Tap any incorrect words for replacement suggestions.
Tap Send when you're done.

​
 
I was skeptical of the Scribble feature when Apple introduced it, but it works really well and is incredibly convenient for sending short replies or updates.