How do you clean a HomePod? Read on to learn our best tips to safely clean your Apple smart speaker.
By

Leanne Hays
Updated 01/19/2023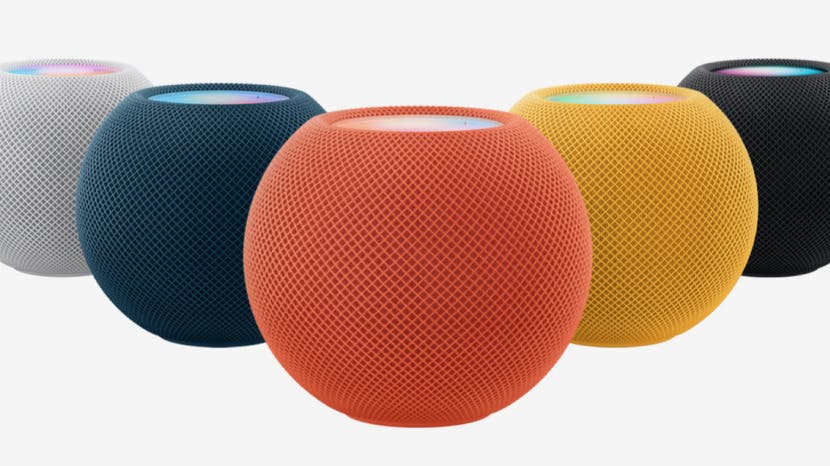 Is your HomePod or HomePod mini looking dusty and dirty? Here's how to safely clean dust out of HomePod mesh and marks off non-mesh HomePod surfaces. 
Related: How to Clean Your iPhone
Cleaning and taking care of a HomePod or HomePod mini isn't too difficult once you've figured out the best cleaners and products to use. Here's how to clean dust out of your HomePod's mesh and get rid of smudges on the touch surface. For more great Apple device maintenance tutorials, check out our free Tip of the Day. 
Apple HomePod Cleaning Tips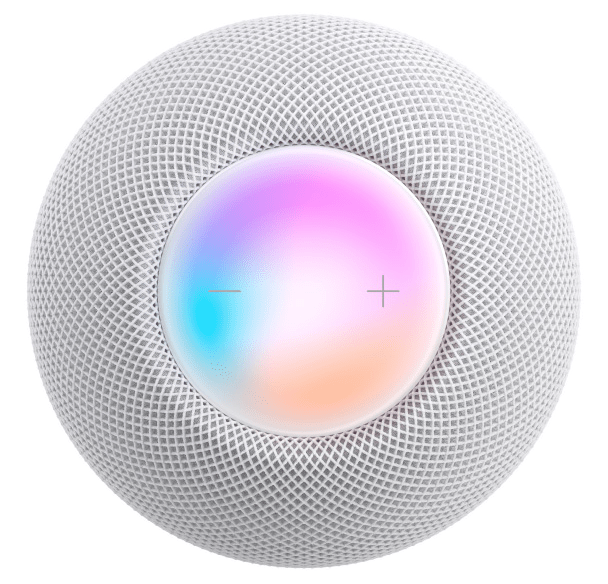 Apple offers more advice for keeping your HomePod from getting dirty or damaged than it does for cleaning the smart speaker once the damage has been done. Apple recommends you:
Keep your HomePod indoors on a solid surface, making sure the cord is safe from being walked on or crimped.
Place your HomePod in an area with low humidity away from heat sources such as stoves, radiators, and appliances that generate heat. 
Keep your HomePod away from areas where it can be dripped on or splashed. 
On the topic of how to clean a HomePod, Apple recommends you "clean with a dry cloth. If necessary, you can clean HomePod with a damp cloth. Don't use window cleaners, household cleaners, compressed air, aerosol sprays, solvents, ammonia, or abrasives to clean HomePod."
This advice has been amended post-Covid, with the recommendation that a 70-percent isopropyl alcohol wipe, 75-percent ethyl alcohol wipe, or Clorox disinfecting wipes can be used to wipe the top and bottom surfaces of your HomePod and HomePod mini, but not the mesh surface. Bleach and hydrogen peroxide are still not recommended, and of course, don't give your HomePod a bath!
The Best Way to Clean HomePod mini & HomePod
As with any electrical device you aim to clean, be sure to unplug your HomePod before you get started. Now, here's everything you need to know about cleaning your HomePod safely!
How to Clean HomePod Mesh & Hard HomePod Surfaces
Some people recommend cleaning the mesh surface of your HomePod with a dry, soft-bristled toothbrush or damp cloth if it's dusty; others say that a few blasts from a compressed air can are the way to go. I don't like using compressed air because I worry that it's driving dust further inside my HomePod. Instead, I've invested in a handheld vacuum meant for cleaning small electronics. This might sound a little fussy, but it's a great investment for keeping all kinds of household electronics clean, and can even help if your iPhone won't charge because of a dirty charging port. 
Vacuum your HomePod's mesh using a handheld vacuum specifically designed for cleaning small electronics.
Wipe any remaining marks on the mesh with a damp microfiber cloth. Be sure to use distilled water and wring the cloth thoroughly so you don't get moisture inside the speaker.
You can clean the top and bottom surfaces (or just the bottom surface in the case of the HomePod mini) with a microfiber cloth dampened with distilled water.
Use a Clorox or other sanitizing wipe if you want to take things a step further, but be sure to avoid bleach or hydrogen peroxide-based products that may damage your HomePod. 
What to Do If Your HomePod Leaves a White Ring
Many HomePod owners have found out the hard way that Apple's smart speaker can leave white rings on wooden furniture, particularly oiled or waxed pieces, just like a glass would when it's set down without a coaster. You can prevent this problem by using a coaster or other barrier between the HomePod and furniture. You can remove HomePod marks in the same way you remove watermarks on wood furniture.