By

Amy Spitzfaden Both
Updated 08/31/2020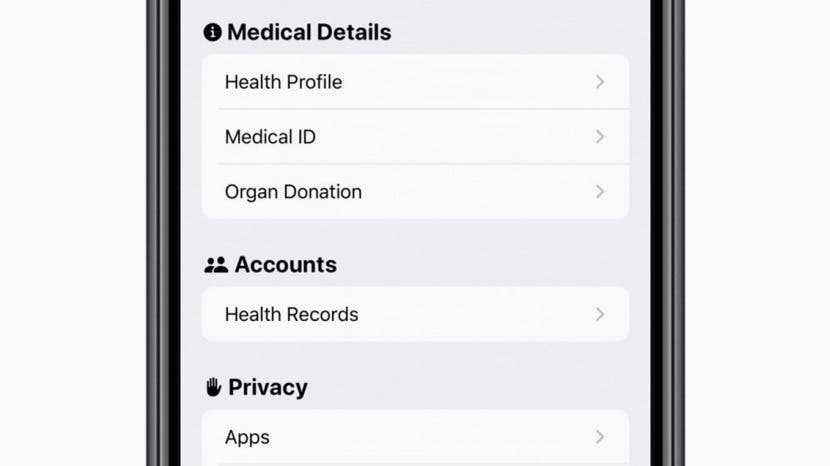 Prior to iOS 13.5, iPhones had the option to store a Medical ID, which could be viewed from the Lock screen by selecting it from the emergency call screen. On iOS 13.5 and later, you can conveniently automatically share your Medical ID information with emergency dispatchers. By immediately giving access to your medical conditions and blood type, among other information, dispatchers and first responders can waste less time gathering that data. They can then spend more time attending to your needs! Follow our guide to set up your iPhone to automatically send your Medical ID information during an emergency call.
How to Set Your Medical ID to be Sent to Emergency Dispatchers
By sharing your Medical ID during emergency calls automatically, first responders and you alike can forego the process of collecting that information once they arrive on scene. Plus, since your Medical ID has sensitive data, it is encrypted to prevent the spread of that data. Take the following steps to configure your iPhone running iOS 13.5 or later to automatically send your Medical ID to emergency dispatchers:
Open up the Health app.
Tap your account profilee in the top right corner.


 

Tap Medical ID. 


 
Tap Edit.

Scroll down and slide the Share During Emergency Call switch to on.


Now your iPhone has the feature to automatically share your Medical ID during emergency calls enabled. Hopefully it won't be necessary, but if it is, you'll be glad you turned it on. Once on, the feature will ask you every four hours for the following 24 hours if you want to shop sharing your location. Even when not prompted, you can stop showing your location at any time by tapping the iOS status bar, then choosing Stop Sharing Emergency Location.